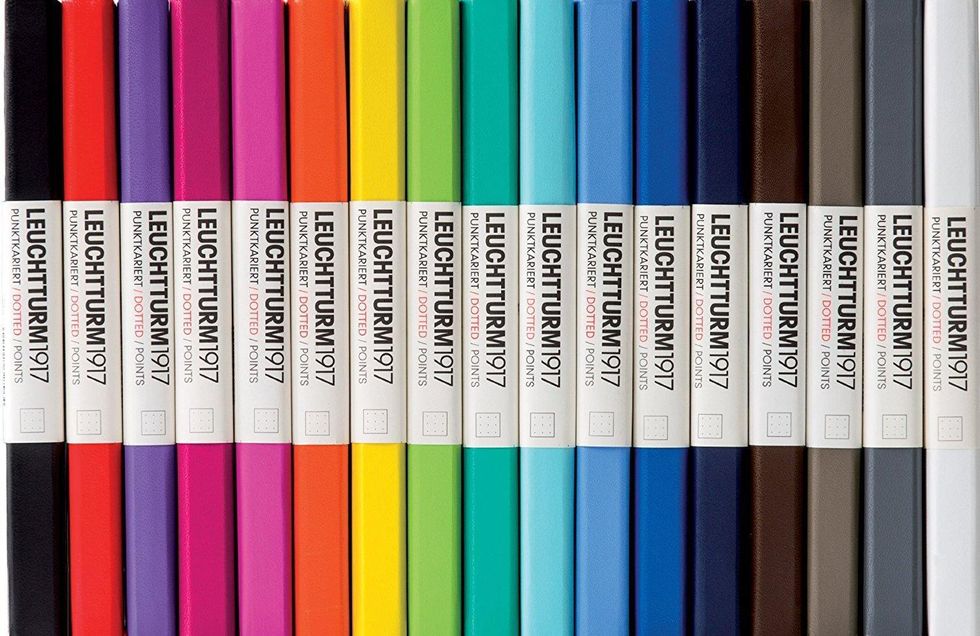 Make the most of your time with the Leuchtturm1917 notebook
This German brand has brought us some of the highest quality notebooks around
If you're a writer, it's hard to find the right notebook. This is an ongoing struggle I understand all too well - the thickness of the pages, as well as whether or not ink bleeds through, is something not many people think about but writers slave over. Moleskine is one such brand for some - a brand that some would live and die for - but I have to say, I was never thoroughly impressed. I always found that any color I used on a Moleskine would bleed right through. Not to mention, I've had some fall apart on me, as the binding can easily give out after too much use. It seemed like the manufacturing/design changes were taking too much of a toll on Moleskine users.

That's when I began the hunt for the perfect notebook and I found her in the world of Amazon. The Leuchtturm1917 brand has been producing high-quality notebooks since it's inception (1917, of course). I was intrigued by the stability and professionalism of the brand and ordered one on Amazon Prime. I received it two days and was immediately floored by the quality and design. As a notebook junkie, this was all I've ever asked from a journal - leather-bound hardcover, high quality 70 gsm paper, and intricate details like a blank table of contents and numbered pages.
I immediately set up my bullet journal with my new Leuchtturm1917 journal and found the quality to be outstanding. Not only did it hold up over several months of constant use, but it made me happy to flip open the pages every time.
"I keep buying more of these to keep on my shelf, because I can't face even the thought of ever running out of them. By far the best notebook on the market. Don't waste your time with Moleskins. These are SO much better," writes Susan K. Noels on Amazon. "The lightly dotted pages convey a kind of mystery -- I thought I would never want anything but blank pages, and then I read a great review of the dots and so tried it. Boy, was that review right. I love the dots. (They're very light and non-intrusive.) All these notebooks have page numbers, AND a blank table of contents page, which is the best idea ever. Also has the standard pocket in the back, and a ribbon page marker. I am addicted to them. For anyone who keeps a journal or needs a notebook for any other reason -- these are a must-have. You won't understand until you have one."
The company's slogan is "details make all the difference" - I have to say, as an avid user of their products, truer words have not been said.
Leuchtturm1917 notebooks can be purchased via online retailers like Amazon.