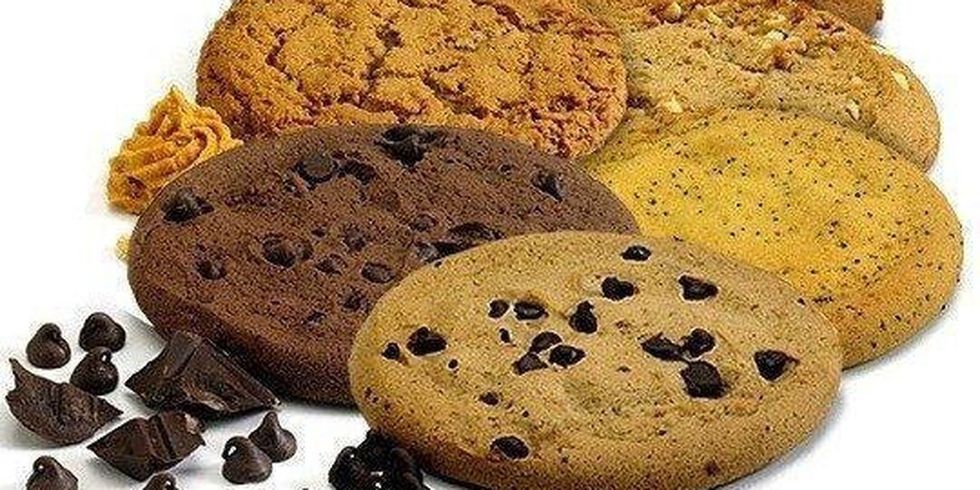 The best high-protein treat
Cookies can be health food... rejoice!
I love cookies. A lot. OK, the first step, admission, is now complete. But I also know that eating too many of those delectable bad boys will give me the body shape of Cookie Monster and put me on the path to possible diabetes. Plus, it's always good to eat lots of muscle-building protein in place of empty carbs, as delish as they may be. That said, I knew I couldn't curb my cookie craving and needed to find a way to incorporate these heaven-sent treats into my diet.
I'm not sure if Lenny & Larry were listening in on my inner cookie conundrum, but when I spotted their "The Complete Cookie," I was intrigued (and getting hungrier) to say the least.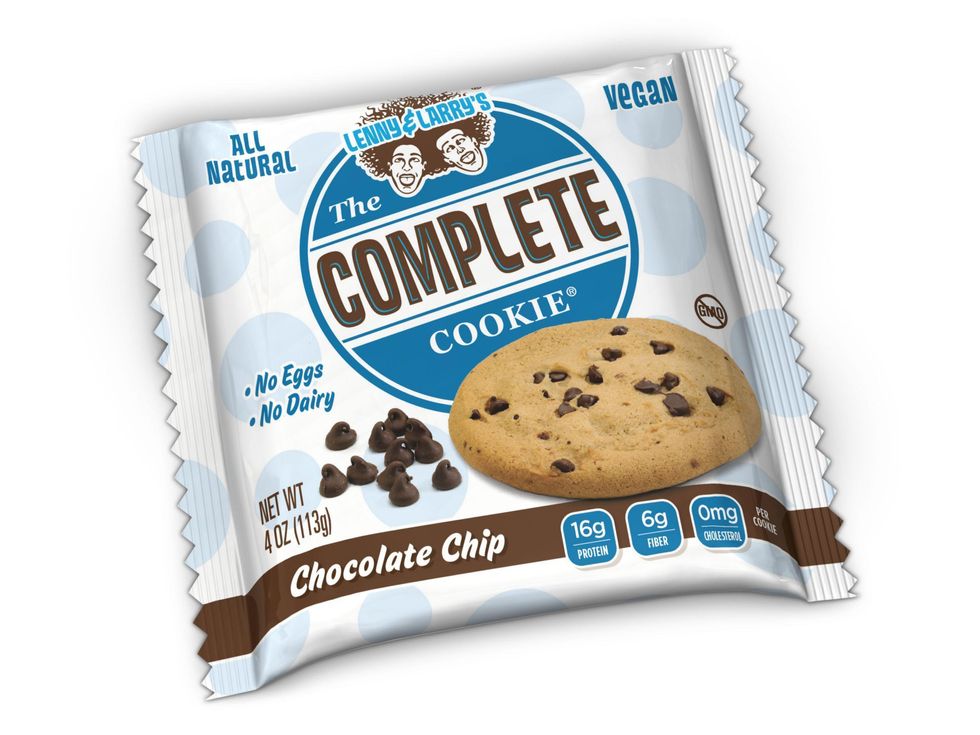 Via amazon.com
My first introduction to Lenny & Larry's The Complete Cookie took place in a small store near my home which had some of their tasty flavors on display. I thought these were just huge cookies of the general nature, but as I looked more closely, I saw that each cookie was chock full of 16g protein and 8g fiber! Could this be real? Could they taste good? I simply had to find out and bought a chocolate chip one and home my new bestie and I went.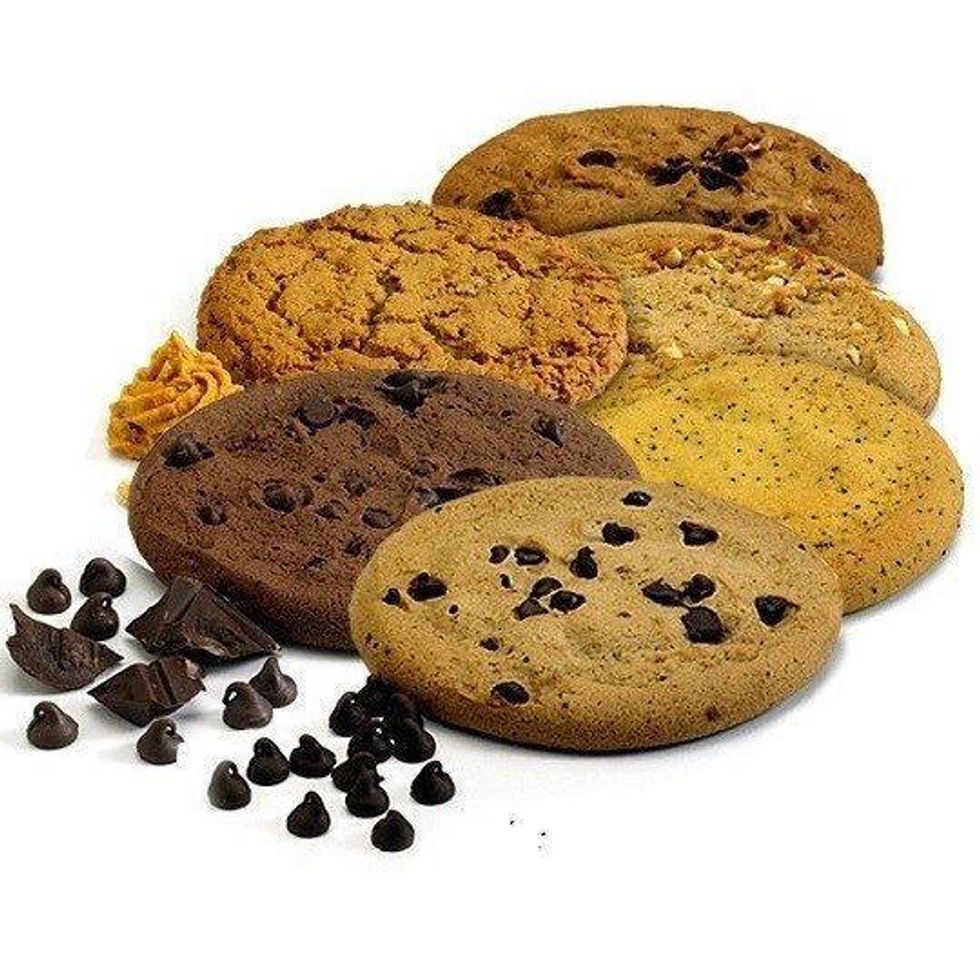 Via prettyfitbox.com
By golly, it was real and it was good… no great! Soft and chewy, big and bountiful, this cookie was as good as, if not better than a fresh-from-the-oven bakery cookie. Each cookie is actually considered 2 servings, but a reasonable 180 calories per serving, eating the whole thing isn't too indulgent, especially when all that protein and fiber is going down the pipe. Plus, they are pretty low in fat for a cookie that tastes so sinfully rich. Oh, and they're vegan!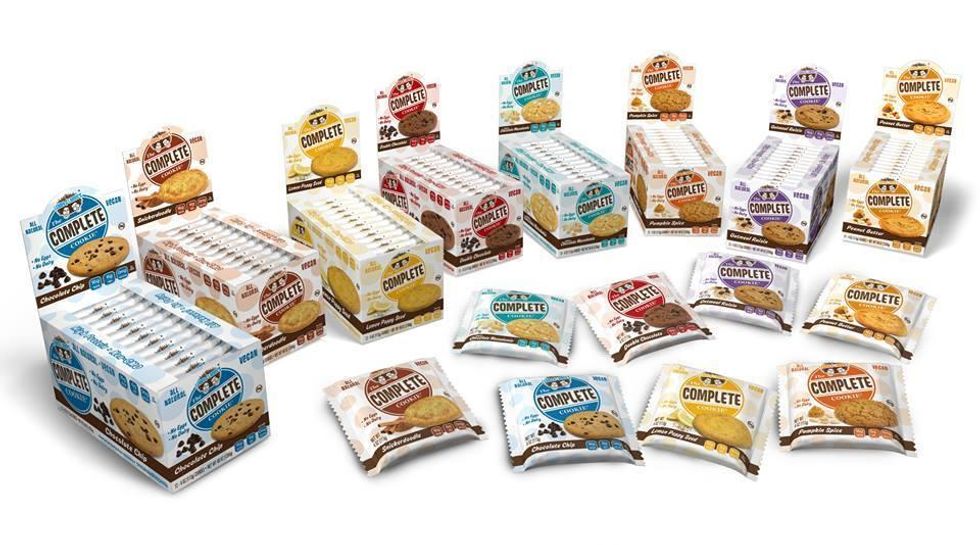 Via latestvegannews.com
Chocolate chip was to die for but I wanted to tempt my taste buds with their other offerings. All sounded delicious, and over time, I've tried most of the flavors, with a steadfast plan to sample each and every one in the very near future. There's double chocolate, snickerdoodle, birthday cake, peanut butter, white chocolate macadamia, oatmeal raisin, coconut chocolate chip, double chocolate peanut butter swirl, lemon poppy seed, and pumpkin spice. Didn't someone once say, "A cookie a day keeps the doctor away?" Maybe that was me.
And if cookies aren't your thing, A. What's the matter with you!? and B. Lenny & Larry's also makes muscle muffins and muscle brownies, both also packed with loads protein and even more sheer yumminess.
Lots of stores carry these delightful goodies, but if you don't see them in your area, you can shop online at the Lenny & Larry's website. Plus there is free shipping on orders over $55.
Protein perfection in a cookie. C is for cookie, and they're beyond good enough for me!