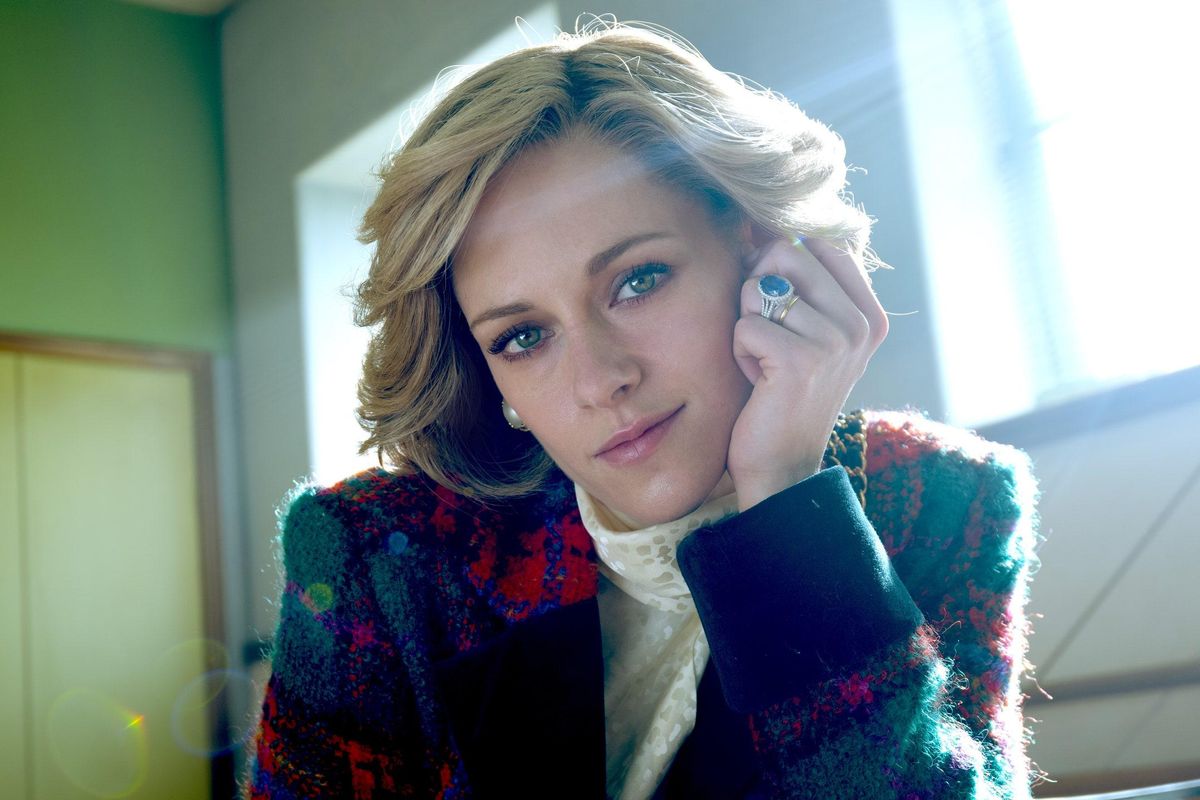 How to Channel Kristen Stewart and Princess Diana in "Spencer"
Ador is your go-to spot for adding some Diana to your wardrobe.
In an iconic retelling of a beloved public figure, Kristen Stewart is set to play Princess Diana in the new biopic, Spencer.

---
Spencer is a dramatization which reimagines the three days in December 1991 that Diana spent at the Royal estate for the holidays, with her marriage crumbling around her.
Through interviews, testimonies, and articles from the time, we now know that her then-husband, Prince Charles, had been cheating on her. Spencer reveals Diana's internal state through a captivating, emotionally wrought performance by Kristen Stewart.
This unconventional telling focuses on Diana as a person, an autonomous figure with a complex interior life — giving life to the icon and ideal which she has become.
In an interview with Parade, Stewart discussed the freedom she felt portraying Diana in this less restrained way, saying: "She also was somebody who, at the end of her life, really laid herself out — and, in a really articulate and engaged way started speaking to the public herself, unencumbered and unmuzzled. We're very aware of her struggles with food, body image and mental health. It would be so much more satisfying to make a movie about her leaning into fantasy — indulging in the hypothetical, because she never got a chance to. "
The film is already getting award-buzz, mostly for Stewart's visible vulnerability — the stoicness she is known for giving way to tenderness at the exact right times.
As this film is set to take her career even further, Stewart's personal life is also making headlines.
On Tuesday November 2, Stewart officially confirmed her engagement to Dylan Meyer, the screenwriter she's been seeing for two years. "We're marrying. We're totally gonna do it," she dished on the Howard Stern Show. "I wanted to be proposed to, so I think I very distinctly carved out what I wanted, and she nailed it. We're marrying. It's happening."
Her announcement of the upcoming nuptials coincide with stellar reviews of Spencer, making it a big week for Stewart. While her character's marriage falls apart, Stewart is building one of her own — hopefully on stronger foundations with a happier ending than the former Princess.
However, if there is one thing we can all take from Diana, it's her fabulous style.
In so many ways The Duchess was an icon, but her unparalleled sense style ensures her legacy will always be felt. From preppy everyday classics to athleisure staples for you to channel her on-the-go looks, Ador is your go-to spot for adding some Diana to your wardrobe.
Ador is a global retailer which offers pretty much every style at affordable prices. So, you don't have to be a Princess to get the Diana look.