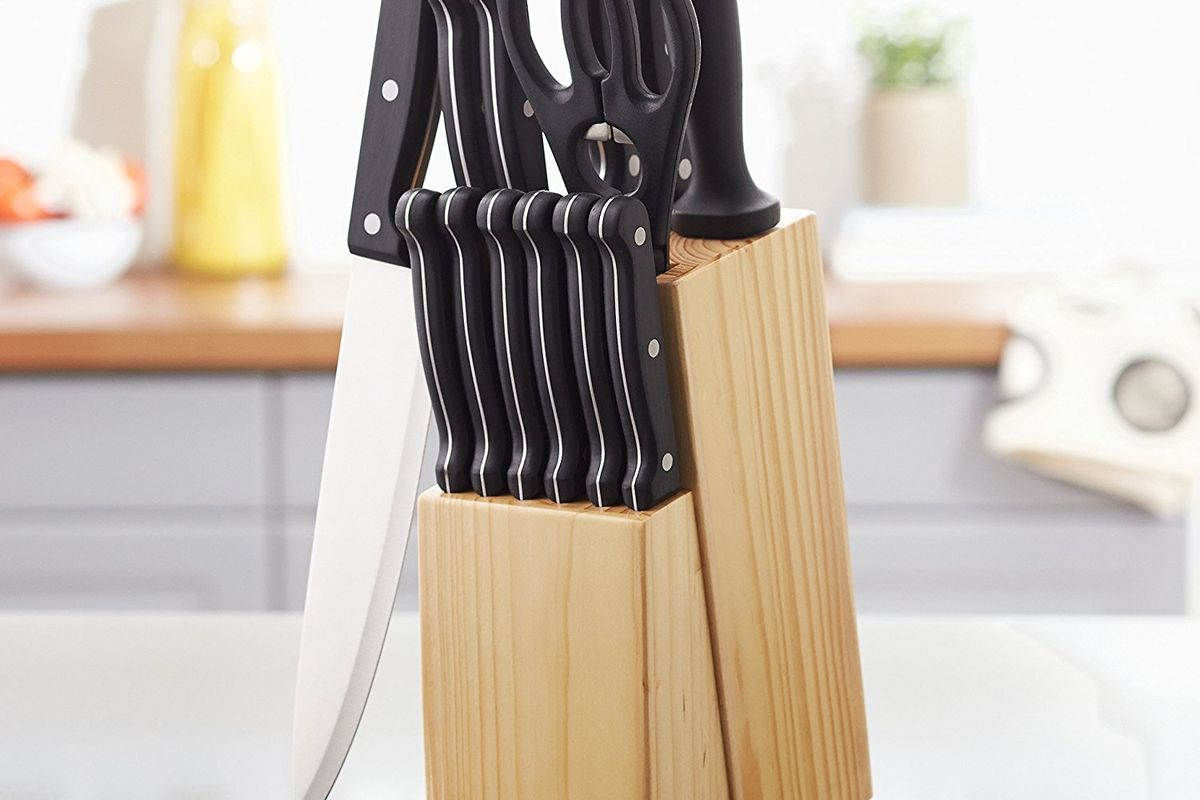 The 6 Best Knife Sets Under $100
When you're purchasing knives, you need to stay sharp.
A great knife can make the difference between a quality home-cooked meal and ordering takeout from the hospital because you accidentally butchered your own hand.

But knives can be complicated. There are so many kinds, each optimized for different tasks - chopping, cutting, paring, etc. That's why you need a knife set to cover all your bases. And while some sets will run your wallet into the ground, these options will ensure you can still afford ingredients too.
$10.79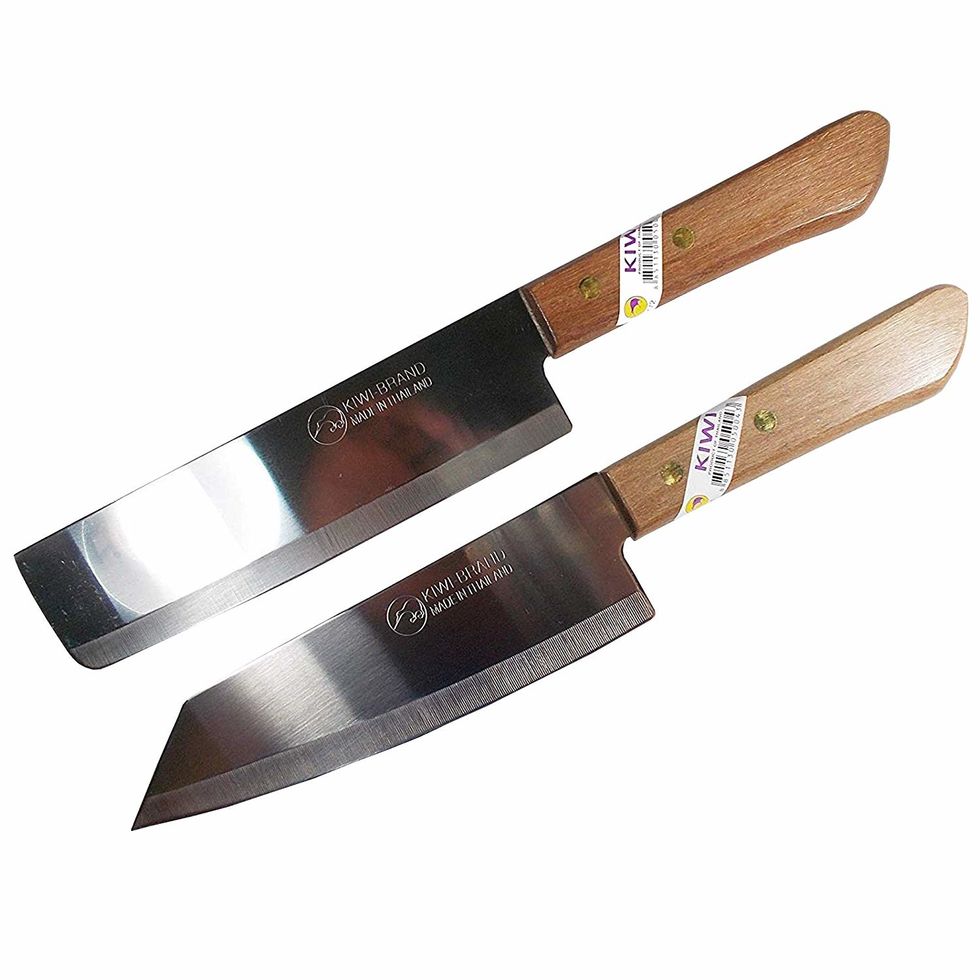 Normally cheapness is not an indication of quality, but KIWI knives are a bit of an anomaly. These stainless steel knives are sharp, sturdy, and at roughly $5 a pop, easily the best cost-to-quality ratio on the market. You'll only get two knives, neither of which cover tasks like paring, but for your basic needs these are the way to go.
$19.54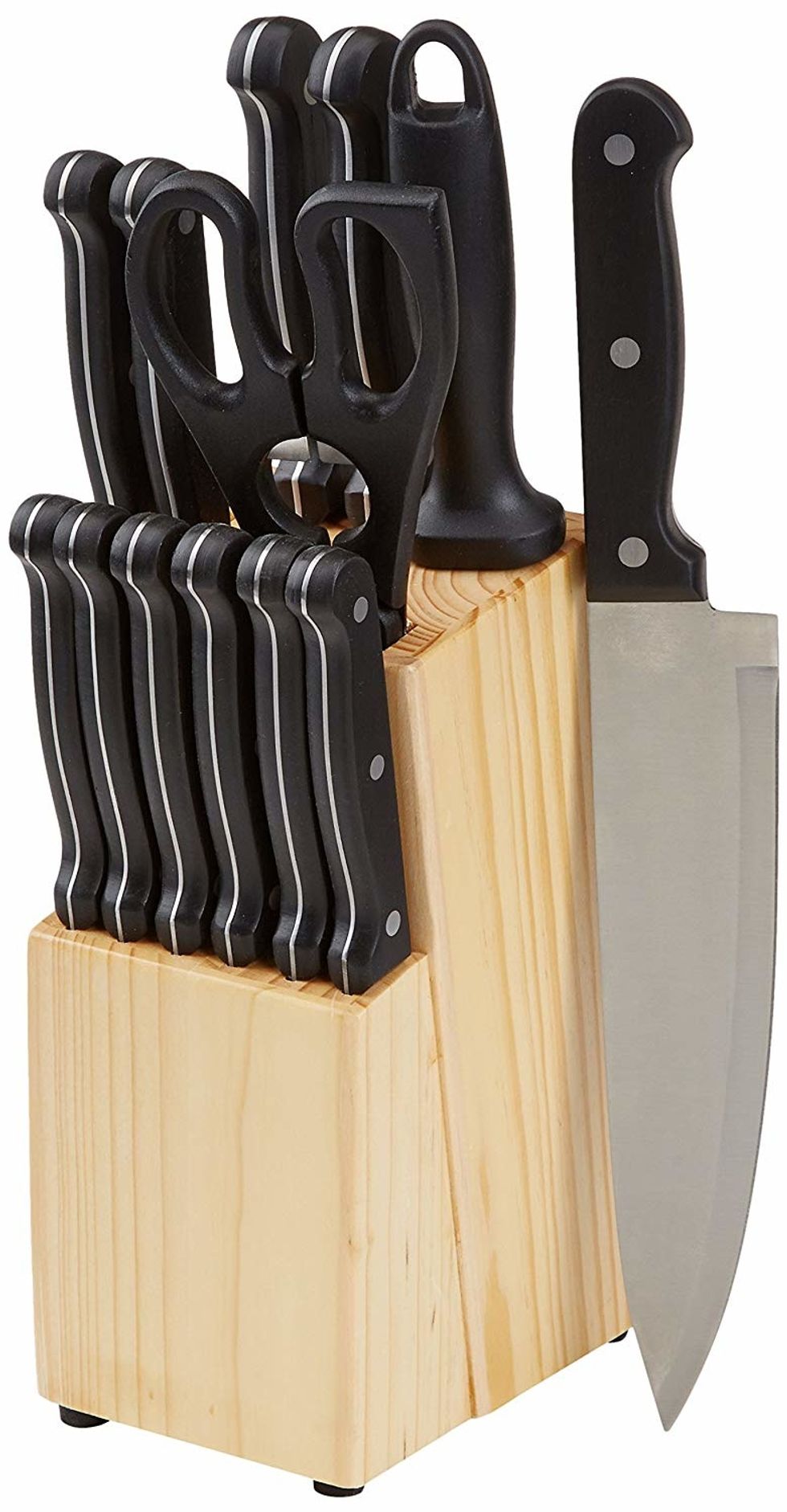 When cooking on a budget, AmazonBasics tends to cover the essentials. This set of stainless steel blades might not be flashy, but they're comfortable to wield and get the job done. The pine wood block also adds a nice aesthetic touch to any kitchen.
$34.99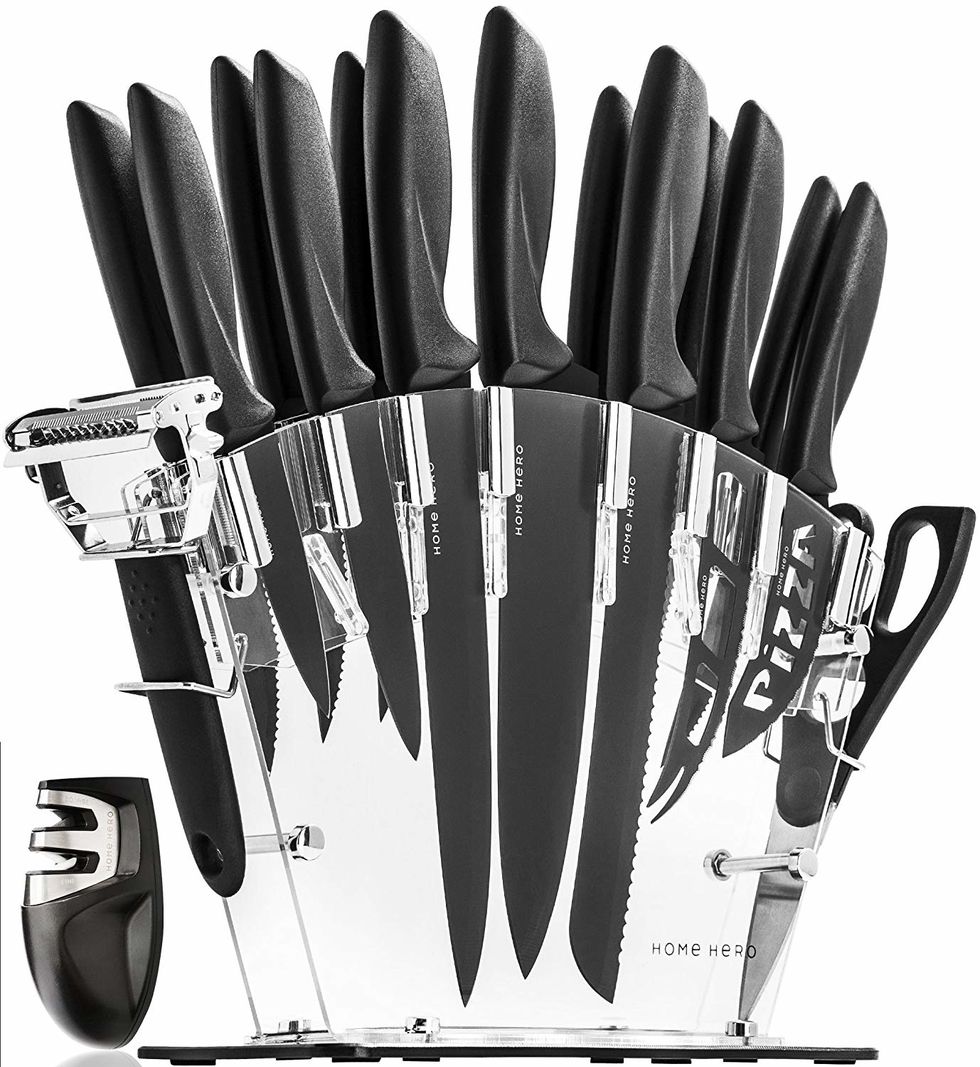 An all-inclusive option at a low price point, the Home Hero knife set offers everything from your basic chef knife to a "pizza knife" and a blade sharpener. The blades have a cool black finish, and you also get a peeler and scissors in the set. If you've ever worried, "how will I possibly cut into this pizza while sticking to my budget?" this set might be a solid choice.
$44.90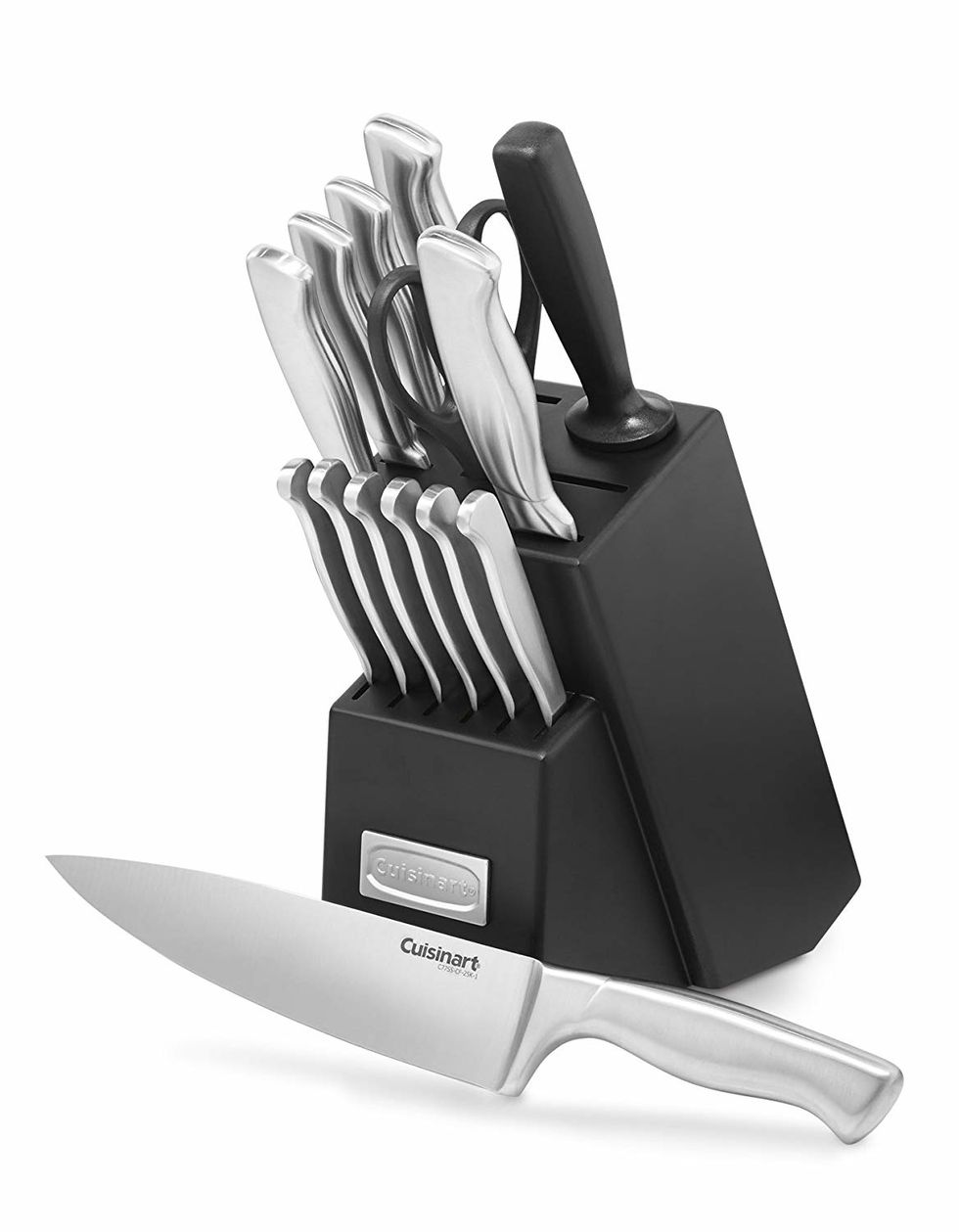 Cuisinart knives offer a great balance between price and quality. The blades are high-carbon stainless steel and the block itself is sturdy and durable. The set doesn't include any crazy accessories, but it should provide you with everything you need to take command of your kitchen. As a bonus, you get a lifetime warranty.
$84.95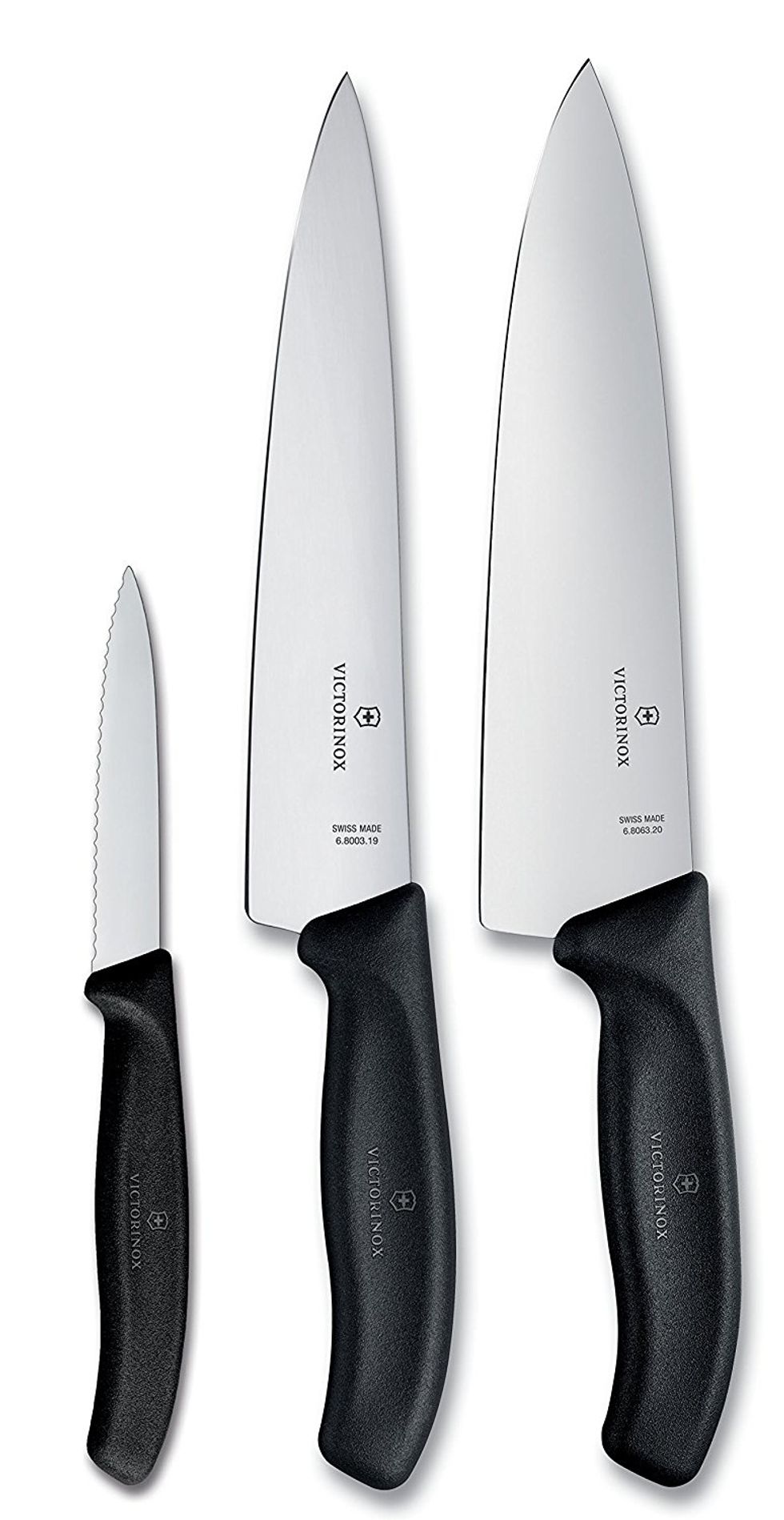 Victorinox knives are just about the highest quality you can buy before edging into the over $100 range. You don't get all the bells and whistles, but you do get three incredibly well-crafted Swiss blades that will last for a very long time. If you have the money to spare and don't care about extra accessories, this set is the way to go.
$86.15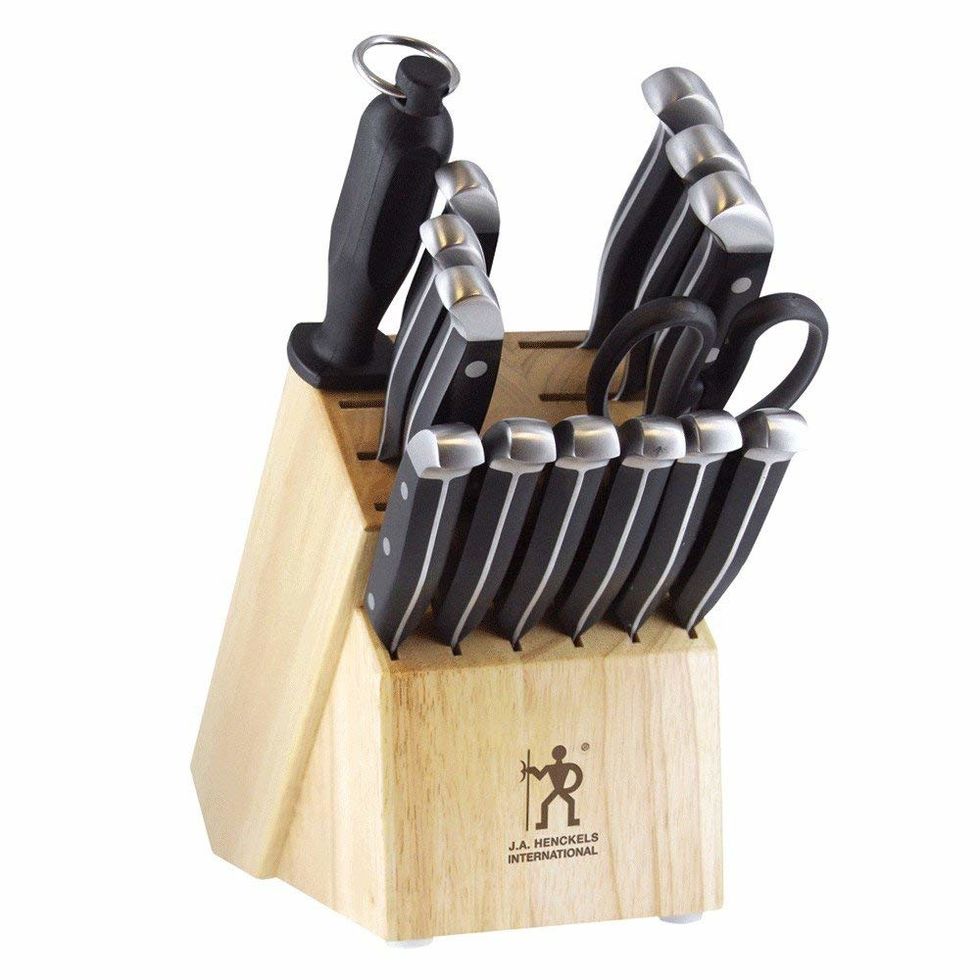 If you want a starter set to last you for a while, this one is a good option. The knives are of decent quality, and the set comes equipped to handle any practical task a cookbook might throw at you. Do keep in mind that while the set is dishwasher safe, the knives will last much longer if hand-washed.
---
Dan Kahan is a writer & screenwriter from Brooklyn, usually rocking a man bun. Find more at dankahanwriter.com
---