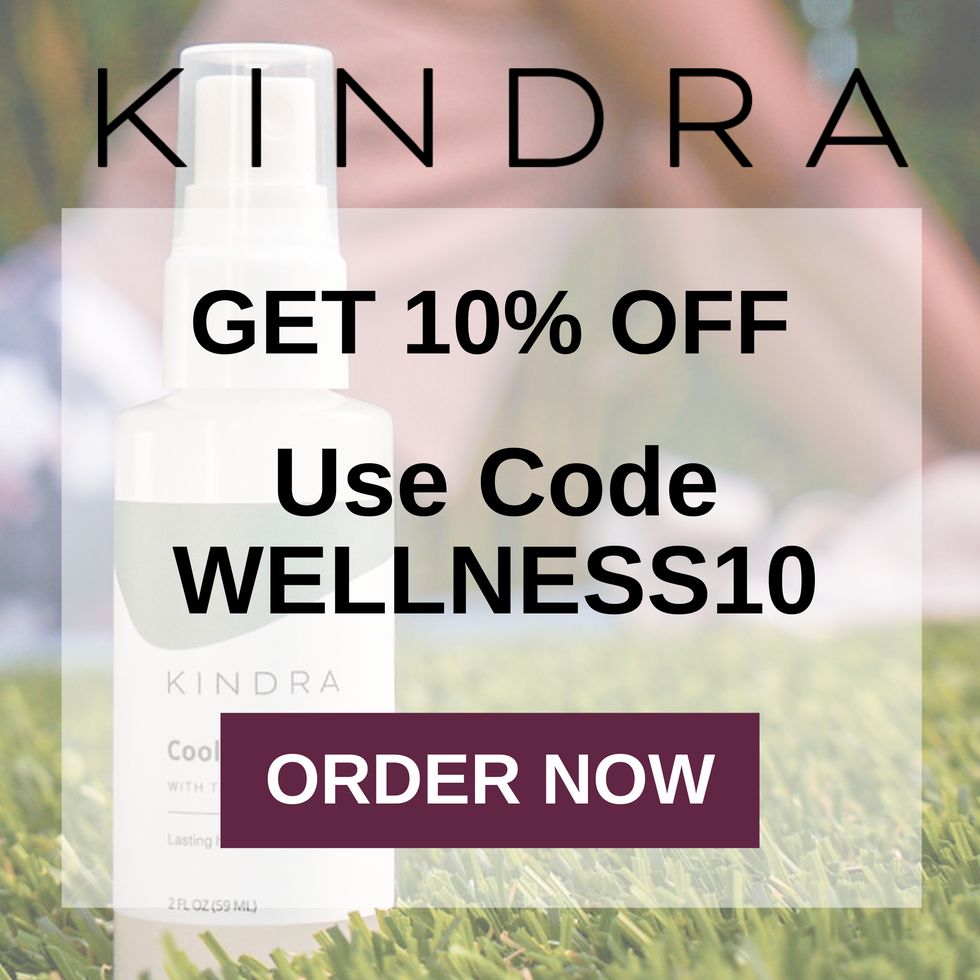 Everyone who has experienced or is currently navigating menopause can tell you that hot flashes, night sweats, and overall dryness can be bothersome parts of the journey.
As uncomfortable as unexpected feelings of anxiousness, sweating, or feeling warm and flustered can be, most of us push through and carry on about the day. When we found out that there was evidence suggesting persistent hot flashes may be linked to a higher risk of heart attack and stroke, we knew we wanted to educate our Kindra community further. Not only is being aware and observant of hot flash and night sweat frequency helpful to share with your physician, it's a moment to share how we can reduce the severity of the discomfort and reset.
Luckily, our editors caught wind of a brand that's on the path to destigmatizing menopause, and providing amazingly effective products.
Kindra is a company made by women for women, and makes clinically-tested and OB/GYN-approved peri and post-menopausal essentials.
Kindra
Products for Every Stage of Menopause
Made by Women, For Women
Try The New Cooling Mist Now + Get 10% OFF
As an added bonus, all of their products are also hormone-free, paraben-free, and fragrance-free. In other words, the perfect tools for anyone looking to find some relief.
To make things even better, Kindra has just announced their newCool Down Mist, developed with hot flashes and night sweats in mind.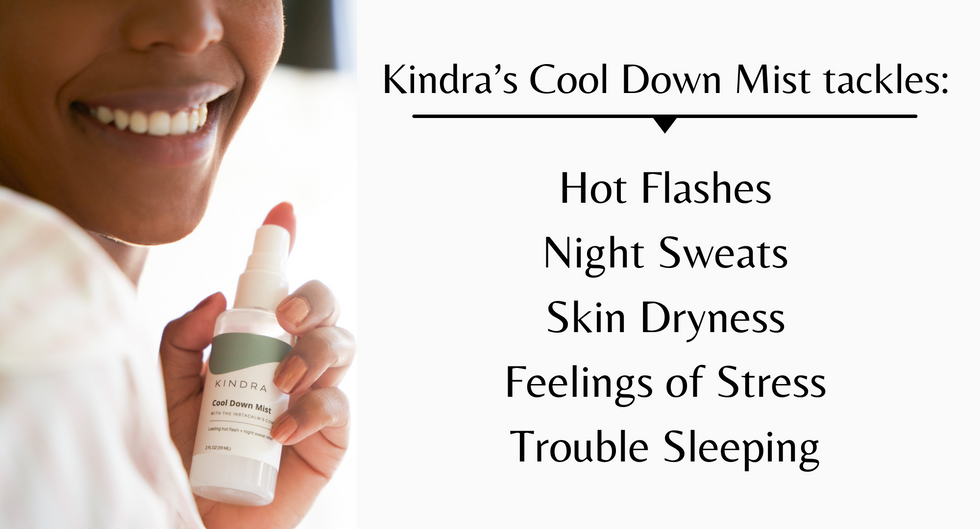 The formula was developed by women's health experts and physicians, and has been made with a blend of clinically-studied ingredients shown to provide instant skin cooling relief, help reduce the feelings of hot flash or night sweat intensity, and even hydrate dry, sensitive skin.
Like the rest of Kindra's line-up, their Cool Down Mist is formulated with ingredients known to be free of estrogen, phytoestrogens, and progesterone.
Anyone can easily incorporate this spray into their daily routine. The Cool Down Mist can even work double duty and replace your go-to toner since the potent peptide blend is also paired with cucumber, aloe, and hyaluronic acid - cool, calm, and nourish, all in one, easy to use mist.
Don't go another day letting your menopause symptoms win, when Kindra's Cool Down Mist is here to help you stay cooler and calmer, with skin cooling effects for at least two hours - day or night.