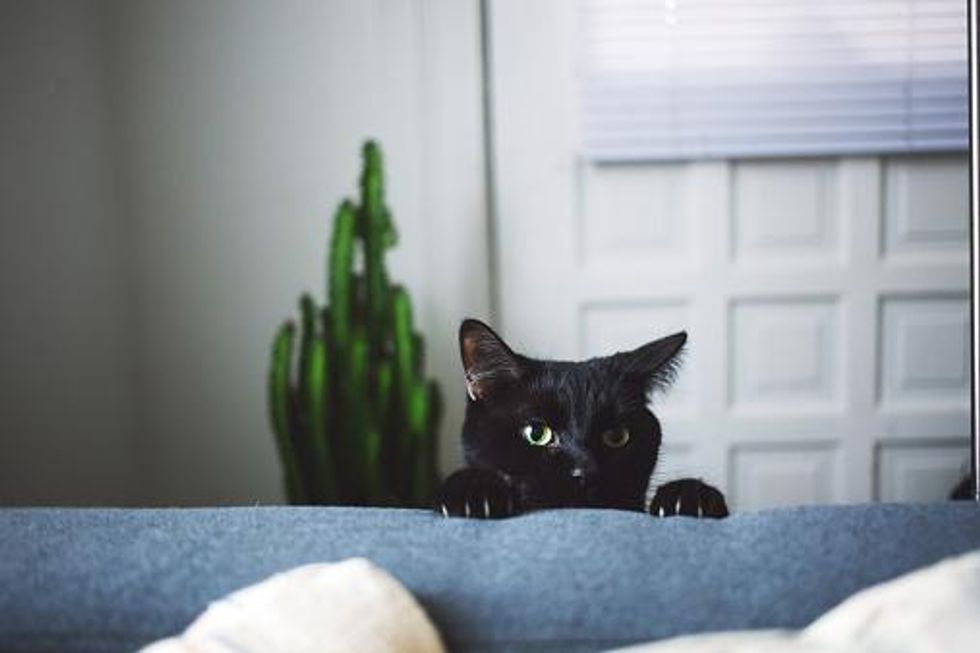 Keep your cat from ruining the furniture with Claw Withdraw Cat Scratch Spray Deterrent
Natural and won't harm your pet
Anyone who owns a cat (or is owned by one) knows that with one foul scratch, a sofa or chair can be ruined before you have a chance to catch your kitty in the act. Some cats ignore their made-for-cats scratching posts and dig into your fine upholstery instead. Others don't mean to be naughty, but with a relaxing stretch with paws held high on the armrests, your leather sectional has a few more unwanted "sections" - the size of razor-sharp cat claws. Ugh.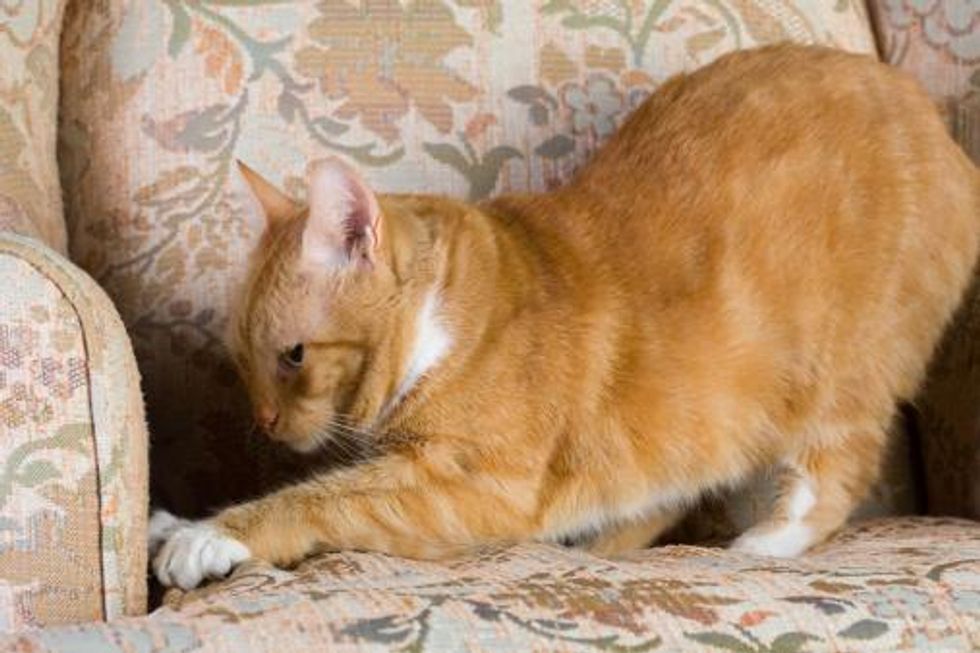 We love our feline friends, and will for all their nine lives, and don't want to banish them from the living areas of our homes, so what's a loving and well-meaning cat owner to do? Claw Withdraw Cat Scratch Spray Deterrent is the answer to clawing and scratching the all-natural and safe way, and to humans, the aroma is delightfully citrusy!
Claw Withdraw is an easy-to-use spray that won't stain your décor, and won't harm the health of your pet. But something about the odor of the spray deters cats from wanting to spend time close to where it is applied, thus eliminating the chance for the cat to get his little paws into a lot of mischief.

Via amazon.com
The spray's ingredients are plant-based and include deionized water, astragalus-rosemary herbal blend, paraben-free preservative. A few squirts and you'll train your cat to stay away from your furniture and even curtains and carpets, if those are your cat's guilty pleasure.
I tried this spray when we moved into our new home and our cat, Louis, who normally never scratches furniture, suddenly became interested in our brand new sofa. I wanted to be sure I got a repellent that would be safe for little Louis, and Claw Withdraw was highly recommended on numerous websites. I used it for a few days, and he doesn't try to get at the sofa anymore. I'm one of many satisfied customers. Louis, I'm not so sure, but he has since found other cat-friendly things to do with his time.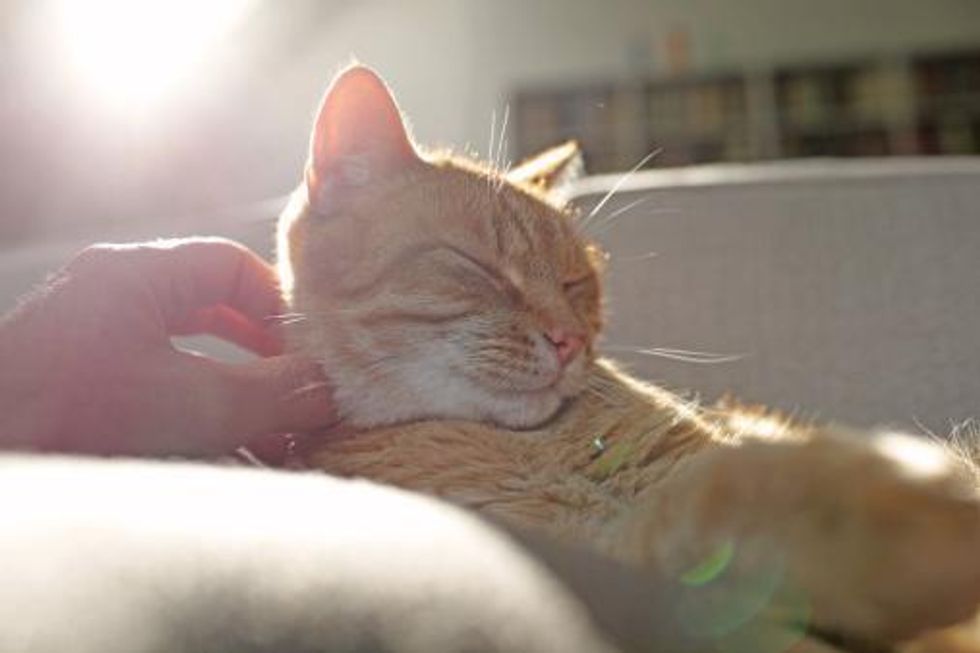 Satisfaction is guaranteed, so if you're having a cat fight with Mr. Whiskers, go for Claw Withdraw and see if it works for you. An 8oz bottle costs $16.95 on Amazon, which is far less expensive than buying a replacement couch.
As much as cat lovers can't get enough of our purring companions, we have had enough of the damaging scratching and clawing. Claw Withdraw is the solution! How 'bout a round of a-claws?