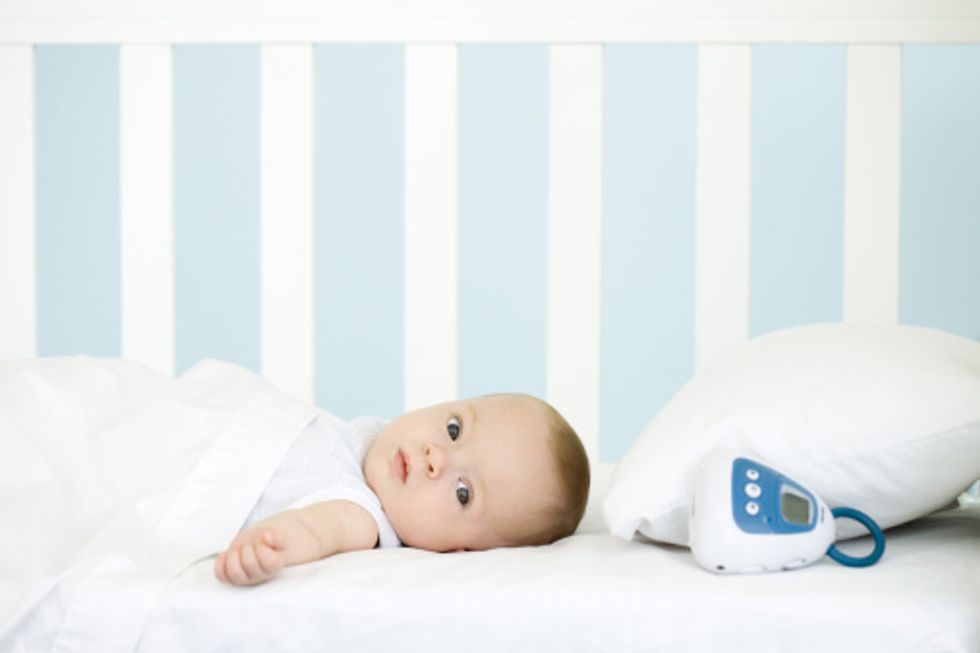 Keep Your Baby Safe With the Best Baby (Or Anything Else) Monitor
Security is key, especially for new parents. If you're not fawning over your brand new baby 24/7, this camera will do that for you. The Nest Cam is our favorite video surveillance camera for that extra set of eyes we all need.

For $10 a month, the Nest Cam is easy-to-install -- it can be free-standing, magnetically attach to a metallic surface, a wall, or tripod. It can record and store up to 30 days of footage, and knows just when to alert you to something fishy. A lot of other cameras are only activated by motion sensors, but this is a smart camera that detects a boom, a crash, a squeal -- rather than other noise. If anything were to happen, Nest Cam sends an alert to your phone with the moment in the video history when it happened.
Don't have a baby but have a dog? Now you can give your dog voice commands to get off the couch while you're away. Choose from a bunch of commands to be the ultimate Big Brother.
The Nest Cam gives you a 130 degree wide view and also has zooming features. You can set up multiple cams to monitor your whole house.
Traditional baby monitors don't quite live up to the standards of the Nest Cam. Nest Cam has you covered when you're not on site, and gives you peace of mind that your home will be a safe one.