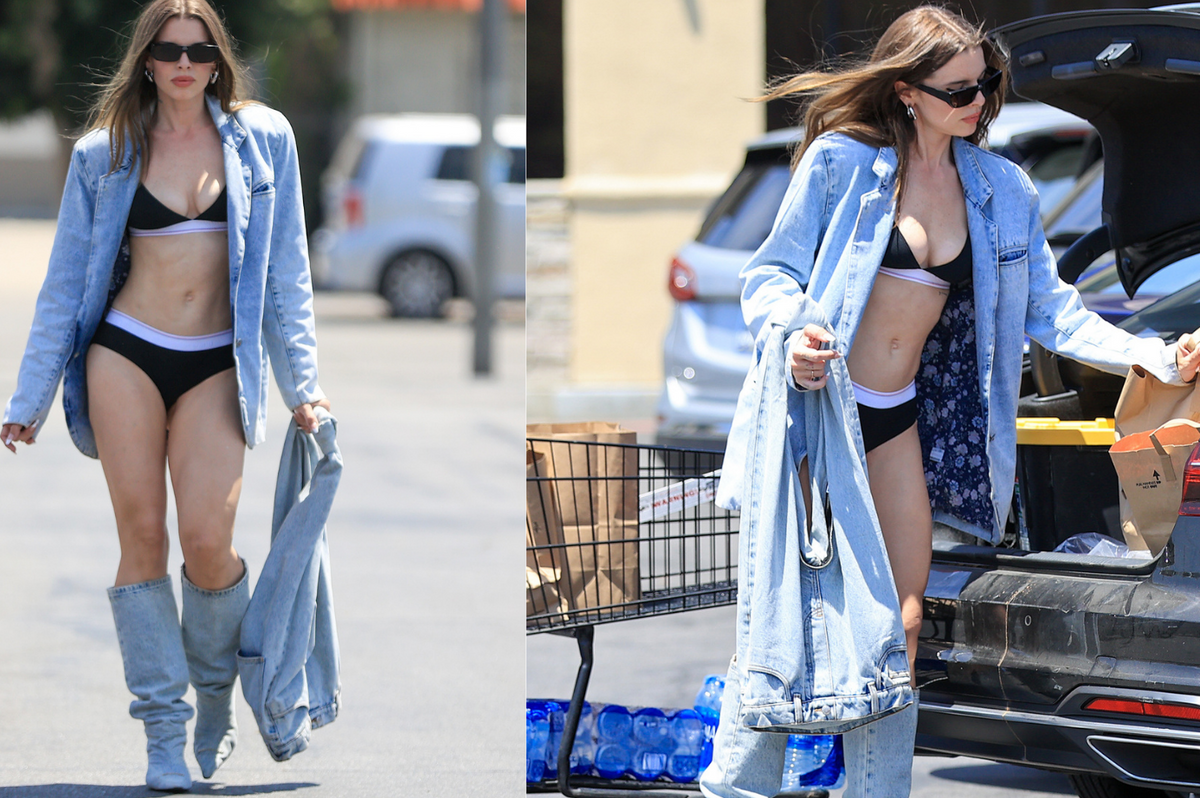 Why Julia Fox Wore Underwear to the Grocery Store: The Case for Underwear as Outerwear
The actress and internet personality says that she was "preparing for the apocalypse" and that it should be "socially acceptable"
This past winter, New York City was Julia Fox's Manhattan. This summer, it's Julia Fox's Los Angeles. Lately, Fox has been seen around town doing what celebrities are wont to do: running everyday errands in wild outfits and calling paparazzi to take photos.
Julia Fox's latest viral venture: shopping in her underwear. Like, just her underwear. And the denim jacket. She is the moment. She is the drama. And she just set the precise tone for summer with a look that's inspired me to refresh my underwear drawer by ordering matching set upon matching set from TomboyX.
---
Wearing nothing but underwear in public? People have nightmares about this exact thing. But not Julia Fox. And lowkey … I'm into it.
Steal Julia Fox's Grocery Store Look?
After the Miu Miu cropped set consumed the internet earlier this year, it set the tone for this trending fashion phase. The name of the game is skin, skin, and more skin.
Head on out in anything from micro-mini skirts to your unmentionables! Who cares, just have fun! This seems to be the motto of the summer, and Julia Fox is leading the pack.
Fox is no stranger to a scandalous outfit. She went from esoteric Lower East Side celeb and up-and-coming actress (famously, she was Josh Safdie's muse in "Uncuh Gyams") to landing 1.2+ million Instagram followers after dating-n-dumping Kanye West in early 2022. Their super-brief relationship lasted long enough to take them through fashion week, where Julia established herself as one of the most daring dressers in the game.
With her latest drawers-n-denim look, she proves she's one of the most daring undressers, too.
Naturally, the photos went viral and Fox captioned her Instagram post of the ensemble, "My vibe is just preparing for the apocalypse rn."
Ms. Fox is constantly scrutinized and picked apart (often in ways that reek of misogyny and patriarchy … see: the media double standard about Julia Fox and Pete Davidson). Therefore, it was no surprise that she got a ton of heat for this sartorial adventure. Sure, it's impractical for most. Sure, it's offbeat and provocative. But that's Julia's M.O.
"I just think that if it's socially acceptable at the beach it should be the same everywhere lol," she responded to the criticism on her Instagram story. While I don't plan on copying this exact look for my next grocery run, Fox's nonchalance and unapologetic self-expression is something I will be emulating.
Overall, this look accomplished as intended: Julia got her groceries, got the internet talking (something she's a pro at), and she made an excellent case for underwear as outerwear. Well played, Fox. Well played.
Why is Julia Fox's Underwear Look Really Controversial?
Fox's look is controversial for a number of reasons. One: It was head-to-toe designed by Alexander Wang. And though Wang long reigned as one of New York's coolest designers … that reign is OVER (or, ought to be).
Late in the year 2020, Wang was accused of alleged sexual assault by model, Owen Mooney. Soon after, other allegations emerged via social media. Many in the New York fashion and club scene claim inappropriate behavior was common for Wang — and a lawsuit of 11 defendants was raised against Wamg.
Wang initially denied the allegations, claiming they were "baseless." However, he released a statement in 2021 asserting that while he disagreed with some of the accuser's accounts, he admitted that he "knew better" and claimed vaguely that he would "set a better example" as a public figure.
Despite the allegations, many celebrities have kept up their public relationships with the designer. For many, this is not without criticism. Batman star and verifiable NYC It-Girl Zoe Kravitz was recently knocked down a few pegs for her favorable affiliation with Wang. After commenting on the Will Smith Oscars 2022 drama, effectively condemning the action and doubling down to say she didn't forgive Smith, some internet users questioned this stance given her capacity to forgive Wang's alleged acts of sexual assault.
Add Fox to the surprisingly large number of celebs sticking by Wang. However, if you're looking for a less controversial and more affordable — yes, you too can have it all! — way to add this style to your summer lookbook, I have just the brand for you: TomboyX.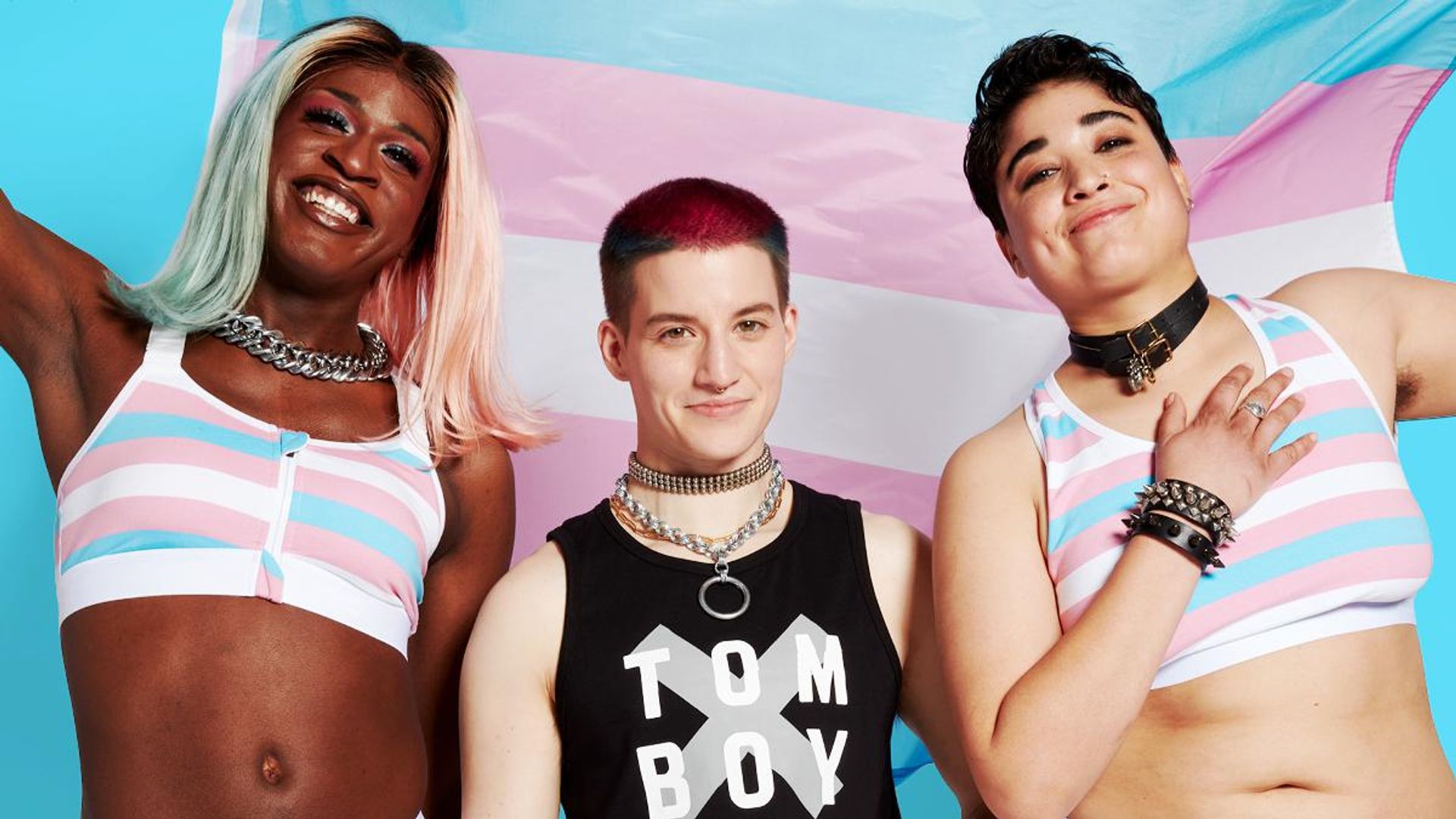 Why TomboyX?
Just about a century old, Boxers have long been viewed as gender-neutral. Thank God! They're kind of the perfect loungewear. You can wear boxers to laze around the house, dress them up for an edgy outfit, or, you know, wear them as intended.
No matter how you choose to style them, TomboyX is the most versatile underwear you'll ever experience. Underwear as an acceptable summer outfit choice? Bring it on — I'm so ready in any on-trend TomboyX set.
And TomboyX isn't just another brand. They're champions of expressing yourself any way you want — and having the support and freedom to do so. The company is all about intersectionality and inclusion. They totally acknowledge that not everyone who wears their underwear may identify as a woman.
There are LGBTQ+ product lines, including trans pride boxers and bralettes. Plus, they donate to a number of excellent causes like the ACLU because TomboyX aims to make real change.
This is a brand we can get behind. If I wanted to dress only in my underwear and strut about the grocery store juggling avocadoes, TomboyXis the brand I'd wear to do it.