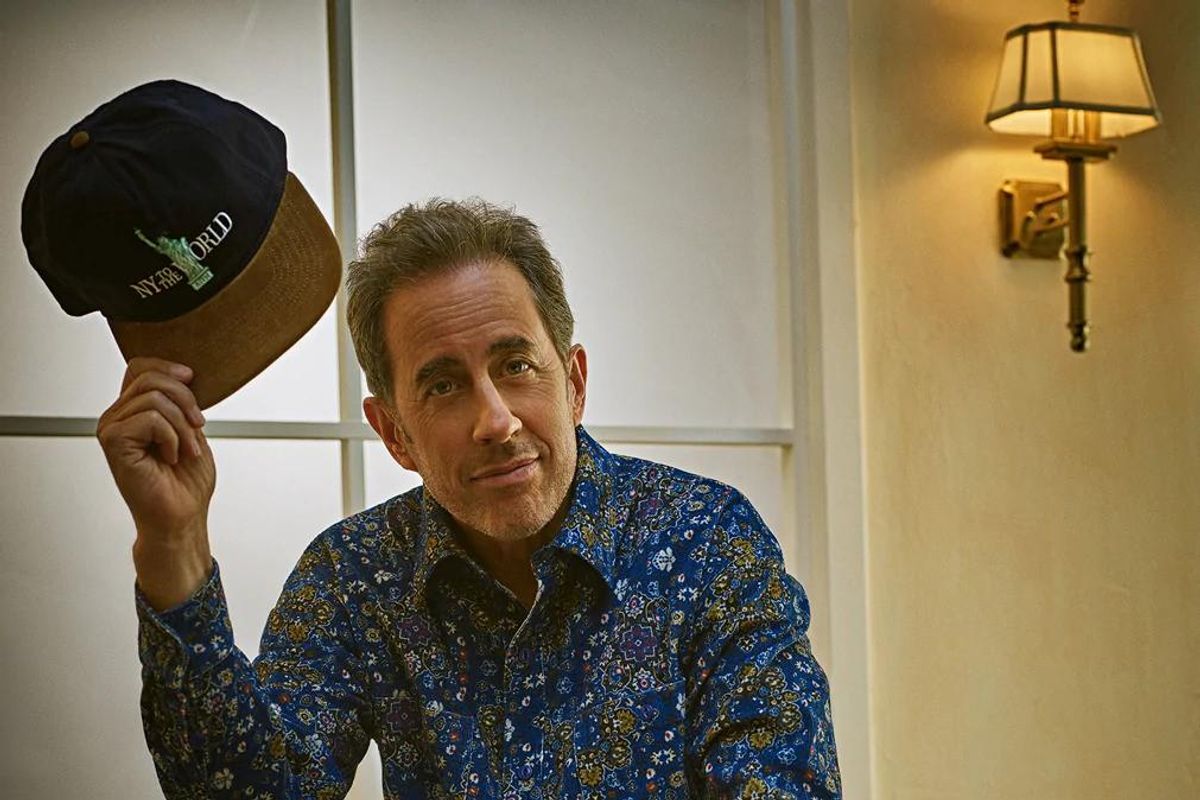 Jerry Seinfeld Proves He Looks Good In More Than His NY Uniform With New Kith Campaign
Comedians In Cars Getting Coffee was one thing, but this is giving Models in Maseratis Getting Martinis.
Image Credit: Mark Seliger
I once told my friends that my style icon is Jerry Seinfeld. They laughed. Now he's the face of Kith's Fall Campaign. I laughed.
Jerry Seinfeld and the iconic show Seinfelditself have always been ahead of the times. Catch an episode from 1992 and you'd not-so-foolishly assume the outfits could be from today. Kramer's trench, Elaine's platforms, and Jerry's, well, everything. Sorry, George, we saw what you did with the cashmere sweater and we're not impressed.
A staple among men and women the world over, Jerry consistently wears pieces one could only be so lucky to get their hands on today and call it vintage. High-waisted, loose Levi's; clunky white New Balances; collegiate sweaters, basic tees, an oversize leather jacket that would have Emma Chamberlain knocking down the door. The list is endless.
These days, Jerry sports new fits with Kith and looks as incredible as he did in the 90s.
The salt and pepper. The sweatsuit. The typewriter. The iconic Mets hat. It's giving Steve Carell glow-up in Crazy, Stupid, Lovebut reversed. A glow-down, but make it chic.
Oh, and there's Kith. Not their first rodeo, Seinfeld joins the ranks of Ray Liotta, Steve Buscemi, and Giancarlo Esposito as a face for new campaigns. Kith has long been a juggernaut in street style, keeping millennial hype men in a chokehold with massive brands like Essentials, Moncler, Rick Owens, Ganni, and more.
However, after this fall shoot, perhaps older generations will also fall victim to the sparkly objects. Let us all collectively take a moment to call our fathers and make sure they're still wearing their jeans the right, unflattering way.
P.S. - Seinfeld will always beat Friends, hands down.