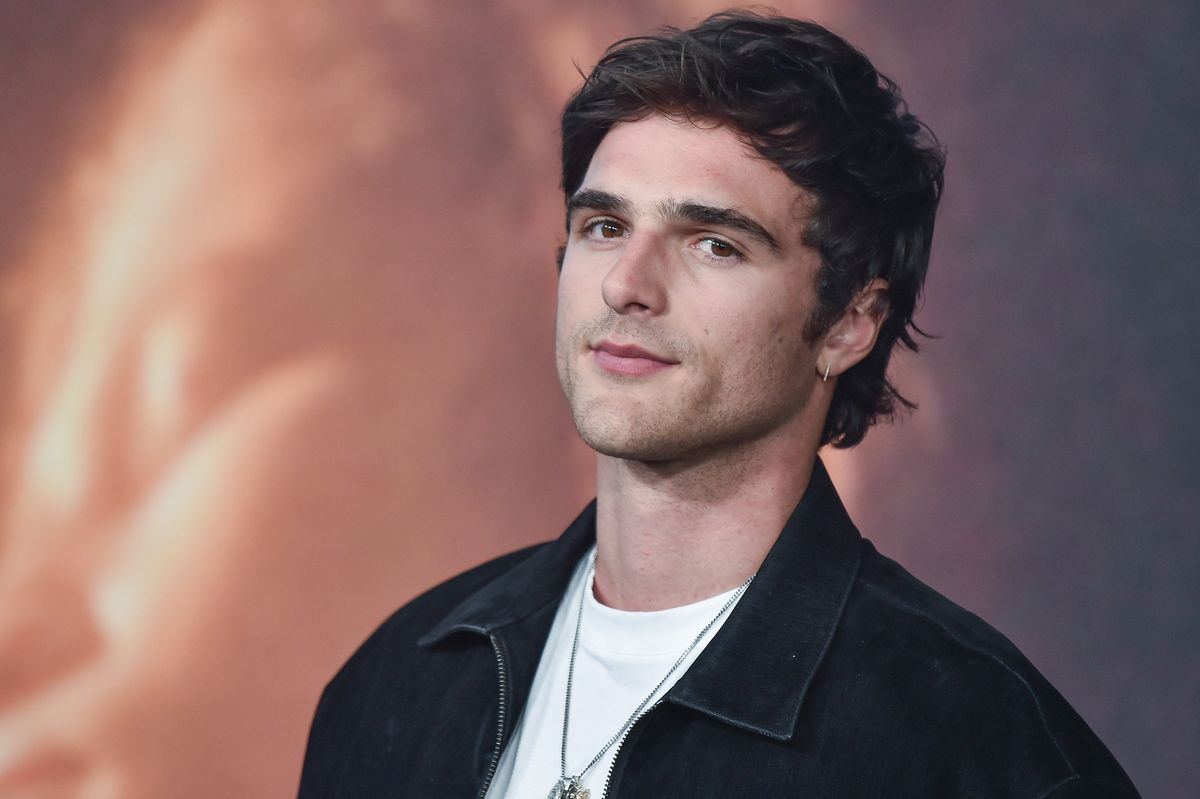 Dudes, Widen That Denim
Wide-leg pants are taking over men's fashion. Here's where to get them.
August to September in fashion is a marathon, not a sprint. With the Venice Film Festival, the US Open, and Fall Fashion Month all happening in succession, I'm exhausted just thinking about it — I can't imagine going through it.
As a spectator, constantly refreshing my social feeds for the latest looks to replicate -or at least, approximate with what's in my wardrobe- even I become overwhelmed with my sheer volume of outfit fodder consumption. Luckily, the most memorable outfits of the season end up all over my feeds… inspiring instant trends.
---
In the menswear world, it's been refreshing to see a more invigorating slate of suits and sartorial choices strut down red carpets and parade through the streets of fashion week. For a while, it seemed like only the Timmys and Harrys and Lil Nas X's of the world were breaking fashion boundaries. Now, everyone is.
Unexpected silhouettes are now … expected. As are bared chests (Timothee Chalamet at the 2022 Oscars walked so Taylor Zakhar Perez at the 2023 Prada show could run), bold colors, and even little-heeled boots. But by far, the biggest men's fashion trend of the fall is wide-leg pants.
Why Wide Leg Denim?
From Los Feliz in LA to the Lower East Side in New York, I've been seeing this trend emerge all summer. And now, just as we enter fall, it's reaching its zenith. Which means it's time to hop on the trend. And soon.
Workwear pants have dominated the fashion scene for the past few years. You, like me, have probably stocked up on your carpenter pants, painter pants, Dickies, and more. Personally, my collection of Carharrts could fill a utility clothing store — but enough about my collection of paint-splattered vintage.
Even Nolita dirtbags like me can agree: something is shifting. The return of prep in the form of #OldMoney and #StealthWeath was only the start. Even Dickies devotees are hanging out at Maru Coffee and Dimes Square in tailored pants and pleated trousers.
Now, the silhouette of choice is shifting from straight leg to wide leg. The red carpets have been trending toward this — from Barbie to Oppenheimer, big pants united them all. But the true test of celebrity-minted fashion trends is whether they dominate street style. And wide-leg denim is now airport style approved — the runway of celeb fashion — by none other than minted heartthrob (and White Boy of the Month) Jacob Elordi.
Let's talk about it: Jacob Elordi's fashion at the 2023 Venice Film Festival
Red carpet trends are one thing. Street style trends are another beast. When they intersect, you know they're about to be everywhere. Considering the viral photo of Jacob Elordi flying into Venice was all over socials for weeks, it's safe to say we'll be seeing his internet-breaking outfit combo in spades this season.
But what did he wear? At first glance, it looks just like the most classic outfit ever: jeans and a white shirt. But the tailoring, proportions, and styling are what make this look so compelling.
First of all, let's discuss the accessories. The trucker hat makes it feel modern like the look could be at home at Kiki's or Barney's Beanery… but the rest of the accessories elevate it. From the classic sunglasses to the polished black loafers, Elordi knows how to class up a basic fit. Then, we can't ignore the splash of color in the yellow monogram Speedy bag from the new Pharrell LV collection.
But what makes the fit really stand out is the intentionality of the seemingly simple base pieces. The cropped sleeve of the slightly sheer shirt? Genius. And then, of course, the wide-leg jeans. They're not Vetements oversized, they're roomy without looking cartoonish. It's a youthful take on the classic straight-leg fit.
Of course, Elordi's jeans are a $900 pair from Saint Laurent, so masterful tailoring is expected. But check out these alternatives to give wide-leg denim a shot.
@jakewoolfstyle

2023 Style Trends: 6 Best Baggy Jeans to Buy Right Now. From Jacob Elordi's wide fit jeans to regular pairs for under $50 here are the best ones to know about right now #style #fashion #jeans
All products featured are independently selected by our editors. Things you buy through our links may earn us a commission.