As the youngest of three sisters, I'm no stranger to hand-me-downs. First, it was stretched out dresses and jackets, and then it was eyeliner tubes with barely any product left.
Jealous, I used to raid my sisters' bathroom cabinets for the holy grail products like Benefit's "They're Real!" mascara. My sisters never noticed until they went to college and discovered that their makeup was lasting much longer than it used to.
I couldn't figure out why they got mad at me until I looked up the prices of the products I was borrowing. The good stuff is expensive! Once they moved out, I realized I'd have to start paying for my own makeup. I didn't want to spend a ton of money, but I'd found some high-end products and brands I liked.
I searched for coupons and samples online, and that's how I found IPSY. It's a personalized beauty subscription that sends you a customized bag with 5 deluxe samples or full-sized beauty products every month.
At only $12 a month, it's super budget-friendly, which I loved, but I was worried about the products. There are so many brands out there, so how would I be sure I'd like what they sent me? I liked that they featured a variety of brands, many of which I'd heard of or seen in my sisters' cabinets, like Tarte, Too Faced, and Urban Decay.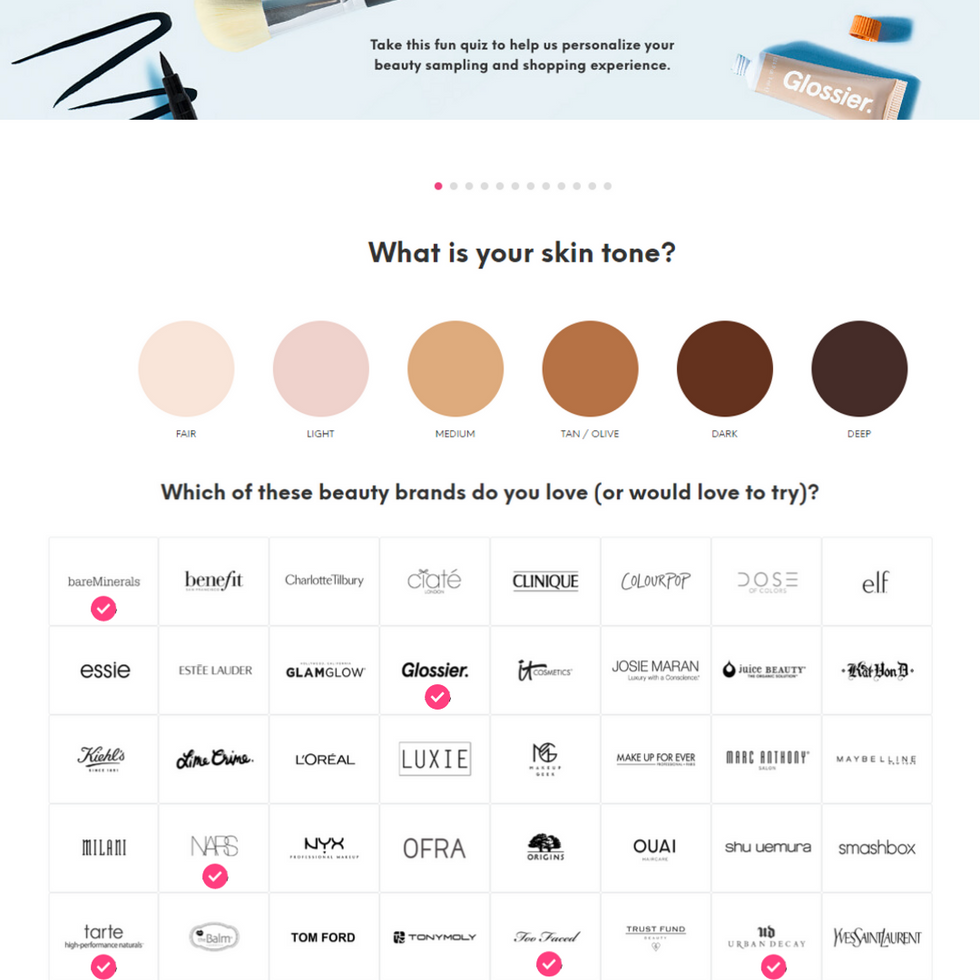 Most subscriptions send you a list of items, but with IPSY, you take a quiz and receive a curated selection. The quiz was wayyy more detailed than anything I could've imagined and actually a lot of fun. They let me specify if I want certain types of items, like concealers, "often," "sometimes," or "rarely." I still hadn't haven't found my perfect foundation, so I chose to receive that "often," and I don't like how lip plumpers sting, so I chose to get them "rarely."
There's a huge list of makeup items and preferences, like for your favorite eyeshadow and lip colors. More to that, they offer fragrances, brushes, skincare and hair care items, too. I liked that there's a wide variety, so I figured that even if I only liked a couple of the items, $12 was a steal.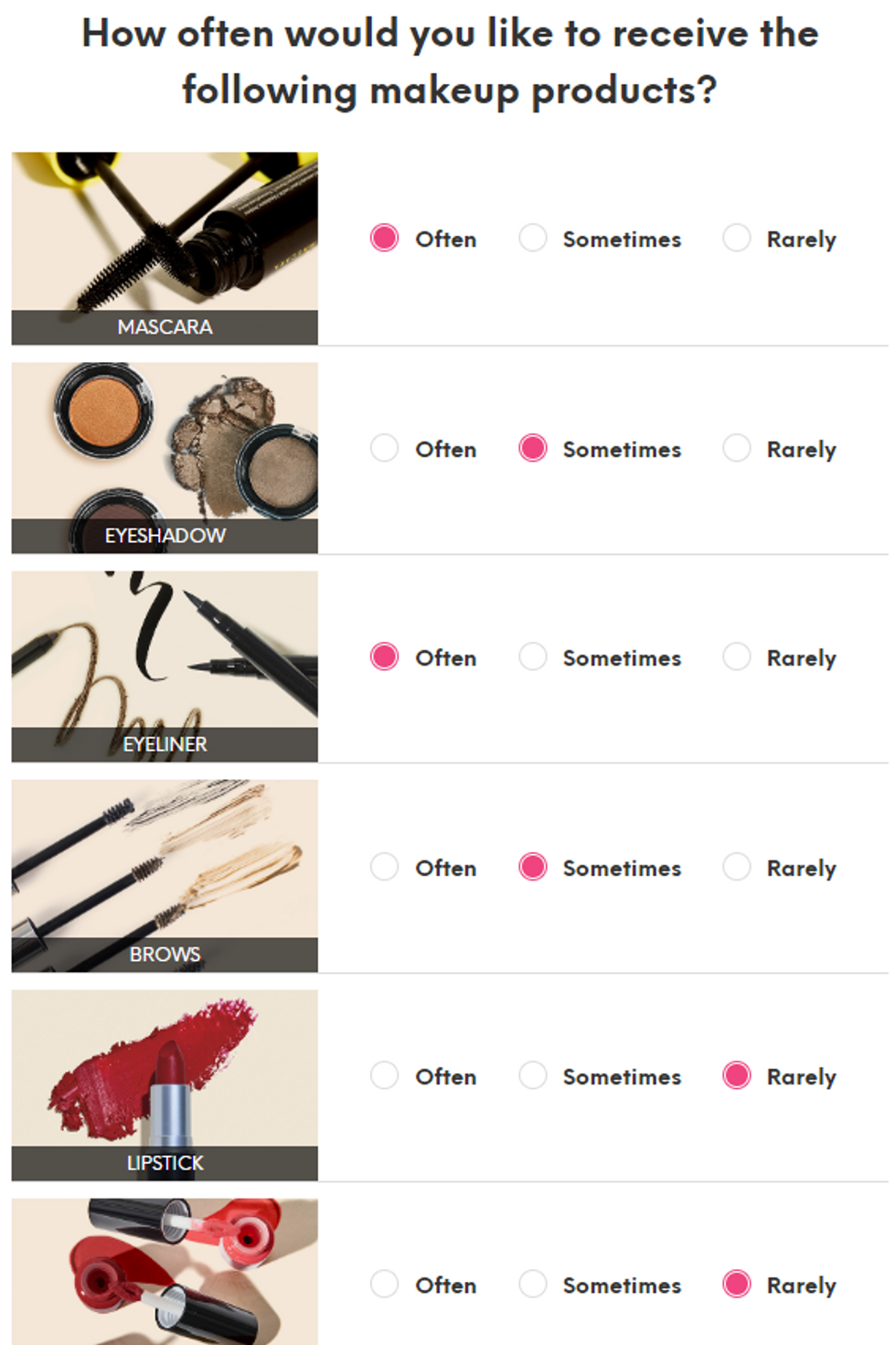 I finished up the quiz and awaited my first IPSY bag. When it came, I was so much more excited than I imagined I'd be! In my first shipment, I got a beautiful patterned makeup bag with 4 sample-sized products that were still pretty large, and a full-sized Huda Beauty liquid lipstick! When I looked it up online, I saw nearly every beauty vlogger using it. I also loved my foundation. Since inputting my skin tone, it matched my face perfectly. After watching the makeup tutorials on their site, (they have one for every product in the bag) I did a full face using my new products (moisturizer, foundation, eyebrow pencil, lipstick, and dry shampoo) then sent a snap to my sisters.
They were grilling me for my lip product, and when I finally told them, they were pretty much like "wtf, girl where are you getting this money?!" So I told them about IPSY and they signed up immediately - $12 a month for luxe beauty products is an amazing deal. Better yet, when I went online to purchase the full-size foundation, I saw that IPSY allows you to buy a full-size version and get up to 30% cashback, so my splurge on my bare minerals foundation wasn't even that pricey.
I highly recommend IPSY if you want to experiment with new makeup brands or get expensive products for a fraction of the price. You're bound to find new products you love.
Get Started Today: Take the 3 minute quiz to get your personalized makeup mix!