It's no secret that us ladies like to look good. And while beauty is truly about what's on the inside, a little mascara or blush can take you from couch potato to Beyoncé status.
Beauty stores are overwhelming; It can be hard to know where to start - with a sea of different brands, all promising to make you look like the best version of yourself.
Luckily, IPSY is here to help you date multiple products before you commit. Curious about new makeup, skincare and nail products? IPSY will send you 5 products from top brands each month, personally curated just for you.
All of the products are picked for you after you take a fun quiz online where you give details on your skin tone and eye color, as well as the kind of brands and products you love or are dying to try.
Then the products are all wrapped up in a cute makeup pouch for only $12! You can decide how often you want to receive a particular product, and specify your color preferences.
So whether you have 15 shades of red lipstick, or you can't tell your blush from your bronzers - it's the subscription you need to try before you even think about buying another full sized product…. Read on to learn why two very different women are obsessed with IPSY.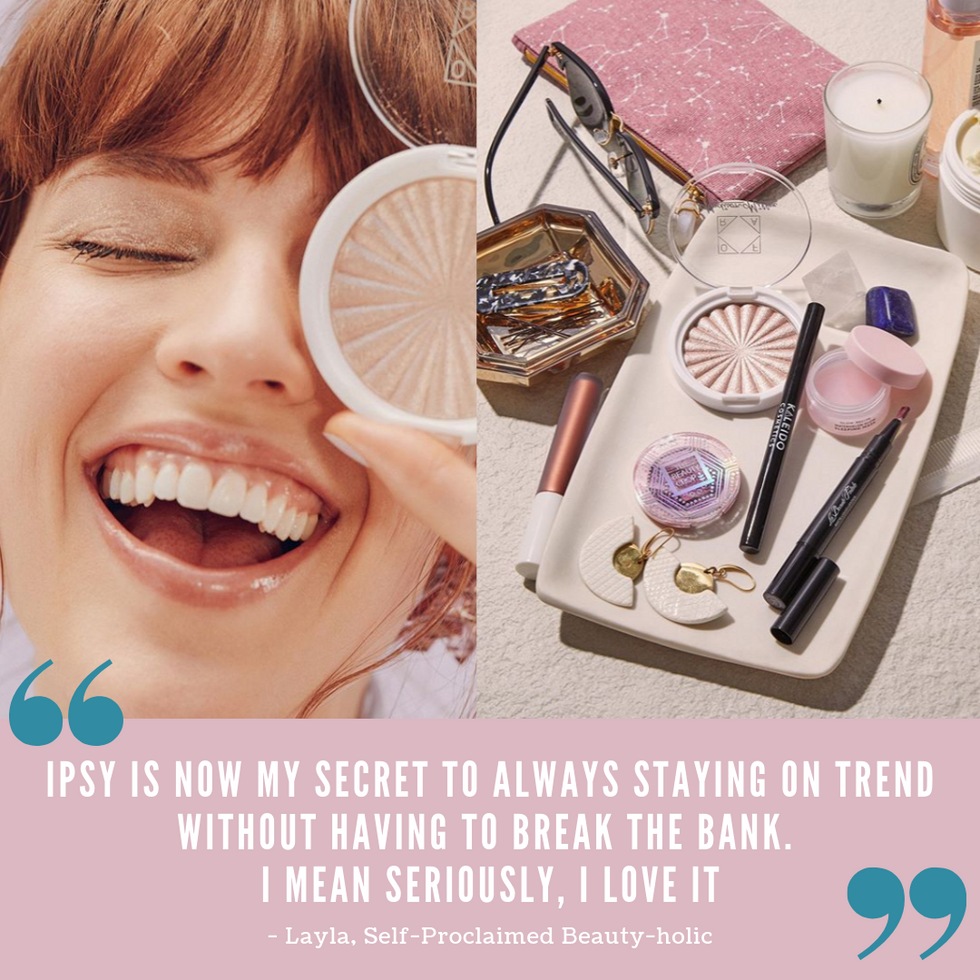 The Self-Proclaimed "Beauty-holic" on a budget
"I love makeup! I'm all about experimenting with a bold lip or a funky midnight blue eyeliner- you name it, I'll try it. Any spare minute I have is spent watching my favorite beauty vloggers- I must subscribe to at least a hundred of them! Through the years, I've accumulated a mountain of different products that would make any professional makeup artist proud, but now that I've started my new job and moved into an apartment with extortionate rent, I have to really know that I'll love a foundation or mascara before I can justify buying it. One day, I saw a cute little package in our mailbox addressed to my roommate, so she filled me in on her makeup secret, IPSY.
I didn't believe her when she said that IPSY would have all the expensive brands I see on tutorials, but after filling out their quick quiz, I saw the variety of top names they have- Urban Decay, M·A·C and tons more I've been dying to try. My first order did not disappoint. I got an amazing Kat Von D concealer I've seen in every tutorial, and a deep red Smashbox liquid lipstick that was perfect with my skin tone. I loved how they have makeup tutorial videos on their site for every product, so I can pick up tips each month on how to best use my new products.
IPSY is now my secret to always staying on trend, without having to break the bank. I mean seriously, I love getting to test sample sized products before shelling out for the big versions, and they give you 30% off full-sized products if you end up falling in love with it. IPSY helped me find the mascara I now can't live without!".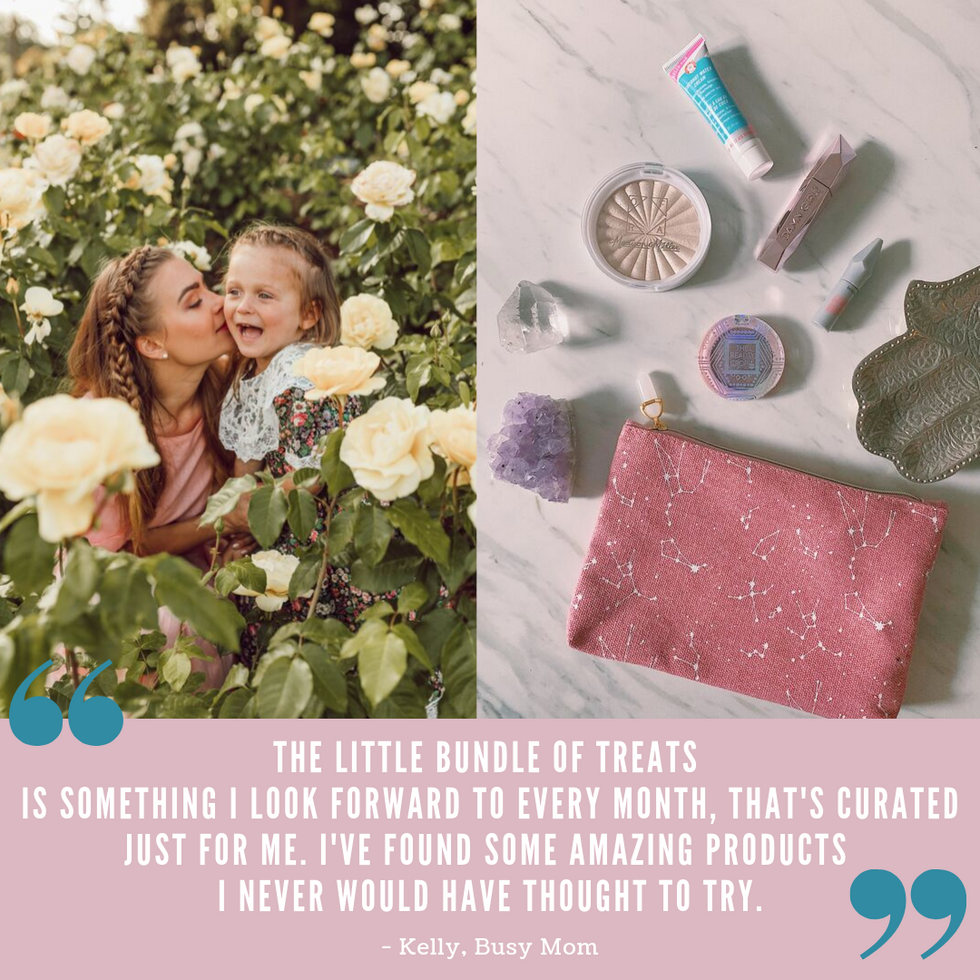 The Busy Mom Who Wants To Pamper Herself
"Since having two kids, my morning routine has been cut down to just ten minutes that aren't always consecutive. My schedule is hectic and not my own, so trying to find products to suit my dry, medium skin tone unfortunately falls to the bottom of my priority list. What little make up I have left is over 5 years old, so in an effort to discover new products with the least amount of effort required, I found IPSY.
The little bundle of treats is something I look forward to every month that's curated just for me. I've found some amazing products that I never would have thought to try. My favorite is a nude lipstick from Smashbox and Tarte mascara that I wear when I need to dress up. Not to mention, every single month you get a cute, new makeup bag that I use for everything from packing school lunches, keeping a DIY first aid kit handy and of course, to store my makeup. The only problem is trying to hide it all from my daughter, so she doesn't steal it!"
Time to play the field: IPSY helps you date a huge range of top beauty products from the best brands before committing to the full sized product. It's the best little gift to yourself that let's you sample brands and looks you've been dying to try, without having to break the bank. IPSY is truly the gift that keeps on giving.
Sign up today to get your GlamBag filled with high-end makeup curated just for YOU! Take the 3 minute quiz to get started.