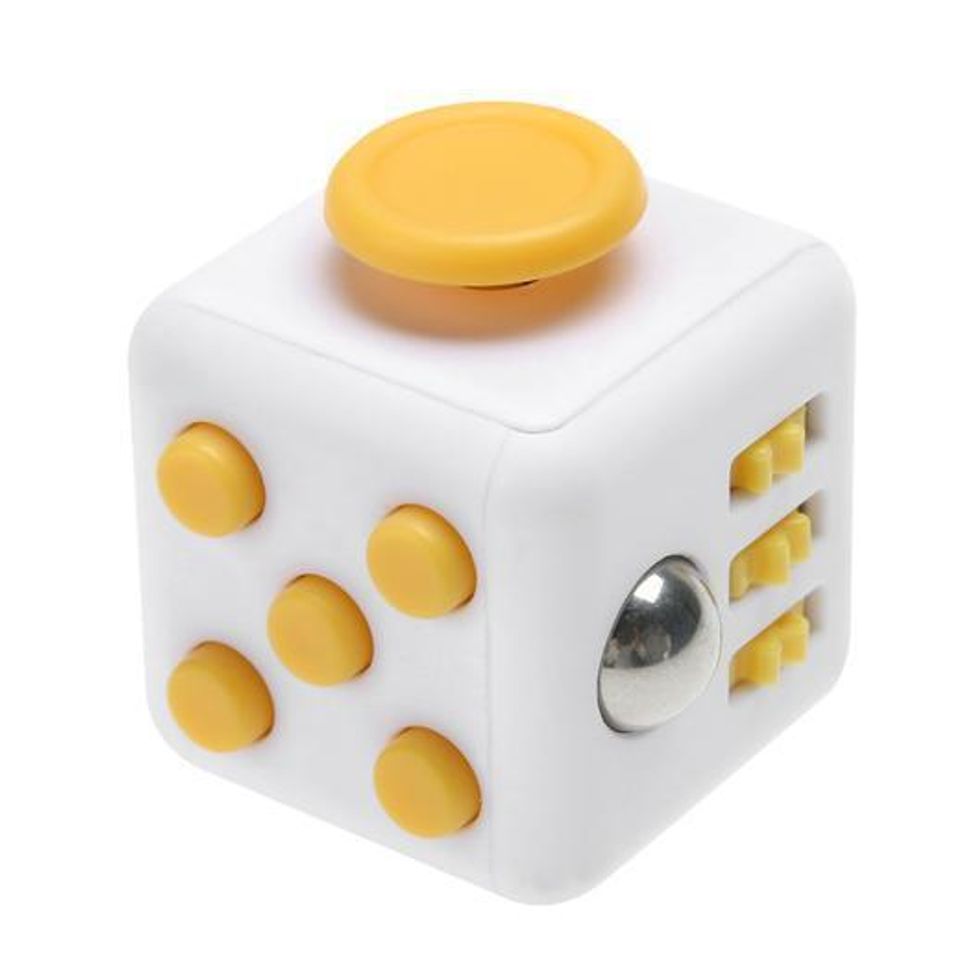 If you have anxiety or listlessness, you might want to check out Twitch Cube
This small 2x2 inch cube has been proven to promote productivity
If you suffer from anxiety, fidgeting, or are constantly distracted, we may have found a cheap product that is just what you need. Dude Gadgets has created an unconventional new product called Twitch Cube for those who struggle with anxiety. As described on the Dude Gadgets' website , Twitch Cube is "a desktop item for anyone who's stress and anxiety are both manifesting through continued fidgeting any item they have (i.e. clicking, flicking, spinning, rolling, etc). The Cube has scores of features like a switch, ball and gears and others to help people with such psychological behavior focus mentally and relieve tension."

A video explaining Twitch Cubes functions tells of recent studies which have shown that fidgeting helps promote productivity and increased focus. The small cube, with a different little toy to play with on each side, is designed to "satisfy any urges to click, roll, spin and other fidgety impulses."
Though of course it is no replacement for medication for those who suffer from clinical anxiety - Twitch Cube does seem to work. It has been highly reviewed, and has been covered in various publications - as well as having user testimonials. Though it is somewhat costly for what it is (running for $29.99 off of Dude Gadgets' website), there are many similar products that can be found on amazon. One example of which would be the (awkwardly titled) product Generic Color Fidget Cube Relieve Stress & Anxiety for Children Toy which runs for a little over six dollars, and has a customer review rating of 3.5/5.
Twitch Cube is about 2 by 2 inches, and fits conveniently in your bag or pocket. Twitch Cube can be used by those ages three and up, and comes in a variety of different colors.