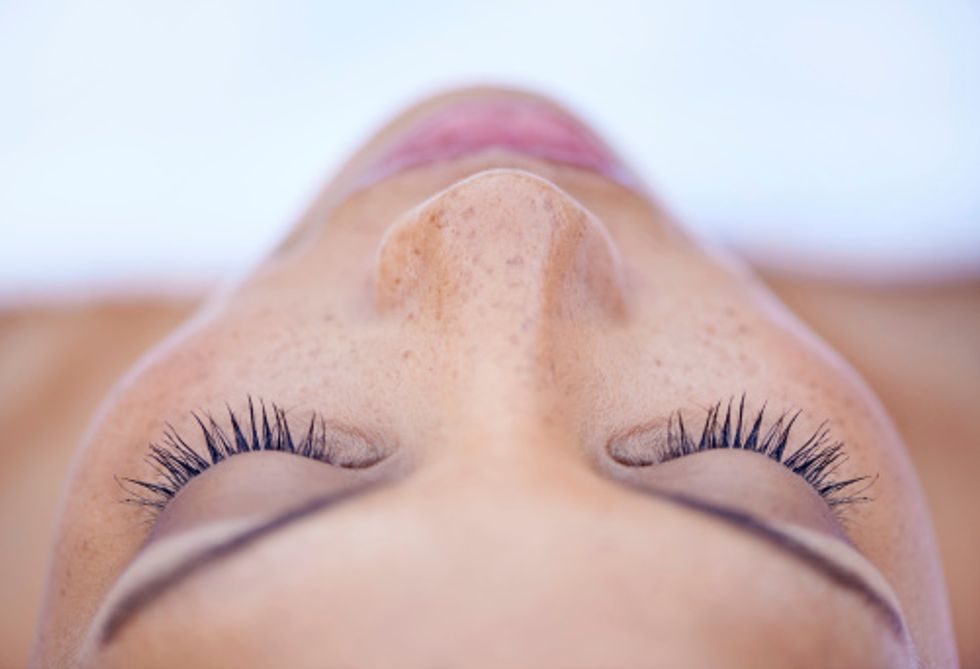 I tried Eyelash Enhancement, here's what happened...
Ditch your mascara for eyelash extensions or a lash lift!
I had never done any lash enhancements before...
I've always wondered what it would be like to enhance my lashes. They're already pretty long but I loathe wearing mascara. You know that feeling when it dries up and gets crumbly and your only option is to slather more on or let it wear off in pieces? Tired of it, I decided to try lash enhancements. I brought along my friend Emily to compare and contrast services!
The Space
The Lash Loft is located on E 20th Street between Park Ave and Broadway. I buzzed in and took the first door to the left on the second floor and the aesthetic was transformed from a typical, old NYC building, to a chic, zen, homey salon. The muted colors and minimal and carefully chosen decor made it the perfect environment to take a beauty risk in. When it was time for my service, Alisa, my esthetician led me through a glass door. To my left was a row of comfy looking spa beds topped with pretty blankets. Alisa led me to a private room decorated similarly.
The Service
I had never done any lash enhancements before and because I had longer lashes, Alisa suggested that I do the more subtle lash lift instead. My friend Emily who has shorter natural lashes did the lash extensions so we could compare. Alisa was amazing and explained every step of the process. First, she covered my lower lashes with gel based pads so that none of the product got into my eyes. She then applied the solution evenly to my lashes and covered my eye area in several layers of fabric. While the solution was processing, Alisa offered to tint my lashes also. She told me a lot of girls do that so they don't have to wear mascara as she advises against wearing it with extensions or the lash lift. I went for it since I was already there. Why not get the works? She applied the tint and allowed it to process once more. While we waited I asked Alisa about the products they use. Alisa, originally from Russia, one of the leaders in the beauty industry, is a total pro. She told me she did tons of research to find the perfect product and decided on Yumi Lashes, a company out of Paris, France. Yum lashes revolutionized the lash enhancement industry by replacing the formerly popular and chemical filled eyelash perm service with a keratin based lash lift service instead. The overall service only lasted about an hour and I can't stress how amazing Alisa is.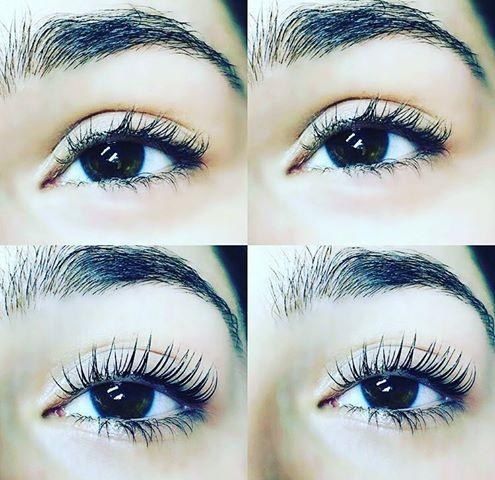 Provided by Alisa and lash Loft
Afterwards
After my service, Alisa and I talked for another 10 minutes about care instructions and about how everyone is different. She said it's important that I don't apply any water or makeup to my face for 48 hours and that I take good care of my lashes and cleanse and brush them everyday after the 48 hours are up. She also stressed that I sleep on my back for the first two nights so I don't disrupt the keratin process. Emily's lashes looked amazing too! The thick black fringe they applied contrasted beautifully with her blue eyes. Alisa used this as an example to stress how different everyone is. She told me that sometimes ladies will come in with shorter lashes and do the lash lift expecting their lashes to be drastically different, but that is a service if you're only looking to enhance what's already there. For those that are looking for something more, definitely opt for the extensions.
Alisa told me that after two days or so, they would start to spread and fill out and even the next day, I saw that happening. I'm excited to see what they look like tomorrow and to ditch my mascara for good!