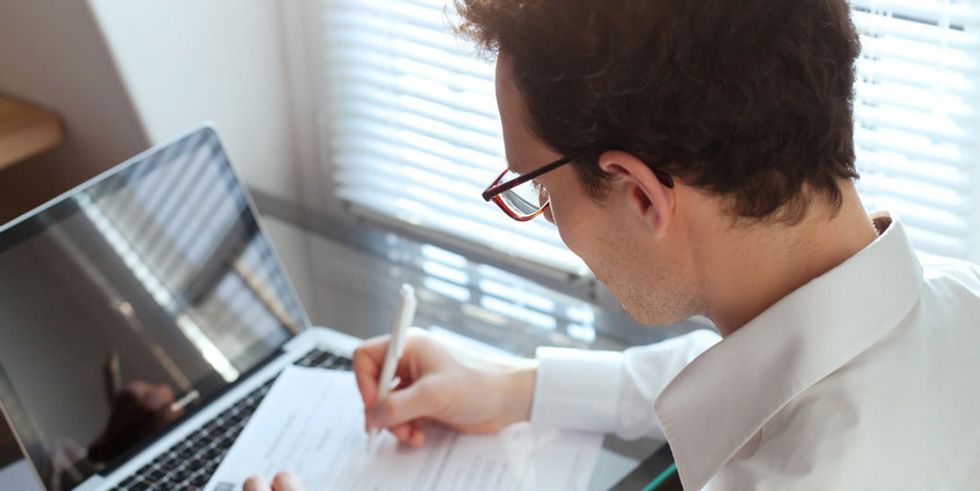 How TopResume Is Making It Easy To Update Your Resume
Everyone who's ever applied for a job can agree on one thing: writing a resume is not fun. The worst is when you spend hours revising your resume and never hear back from a company that you applied to. Most of the time you just get a standard email (if you're lucky), informing you that they're not interested, and you're left to wonder what you did wrong. Our editors here at Topdust can relate, so when we heard about TopResume, an online professional resume writing service, we decided to see if it could be the solution to our resume writing problems.
TopResume offers online resume writing services that are designed to help improve your resume and your chances of landing a job. There are two separate services they offer. The first is a free resume critique: upload your resume and within 48 hours they'll send you a critique. The paid service goes a step further: within a week, they send you a brand new resume, written by one of their professional resume writers. What most people don't know is that resumes are usually passed through an Applicant Tracking System (ATS) — before it's ever viewed by a hiring manager. If your resume doesn't pass this initial test, then it will never be viewed by an actual team member before the company decides to pass on you. The professional writers at TopResume know what the ATS looks for and will tailor your resume to ensure that it makes it past the ATS.
We had Meg, one of our editors, try out the paid service to see what TopResume would produce. There were 3 different services available: she chose the one that offered a professionally written resume for $149. The other options also included a professionally written cover letter, and a rewritten LinkedIn profile. She filled out a quick questionnaire on her work experience and career goals. She explained that she was looking for a promotion at another publication, so her goal was to frame her experience in a way that demonstrates she is deserving of the added responsibility. She was paired with a TopResume professional, who was equipped to deal with her field. After receiving her resume, she had a week to correspond with her resume writer and request any adjustments.
It was very apparent that the resume was a huge upgrade to what Meg had previously written on her own. Her TopResume writer put her resume together in a way that highlighted her skills and framed them in a much better narrative than she ever could have come up with on her own. We showed several of our hiring managers a copy of her previous resume up against the professionally written one and asked him to pick the one they prefer. They all unanimously selected the TopResume one as the one they would be more likely to select. The numbers back that up as well: a professionally written resume makes you 38% more likely to be contacted, 31% more likely to get an interview, and 40% more likely to land the job. It can also position you to earn up to $5,000 more per year on a job offer. TopResume provides this advantage without charging you like a highly specialized service would. For example, if you use the service and end up getting a job three days faster, with $5,000 more in salary, the service has already paid for itself.
While some people may feel they can write their own resume and still be successful, they are missing out on a truly valuable resource. As a comparable example, you could spend hours filling out your taxes, or you could pay a little up front to an accountant to gain a larger refund. TopResume is no different: putting your resume writing in the hands of a TopResume professional, can lead to land you better jobs and ultimately, more money in your pocket. There's nothing better to invest in than your own career.
Update: Stop stressing over your resume and hand it over to the experts. Click here to get a professionally written resume today!