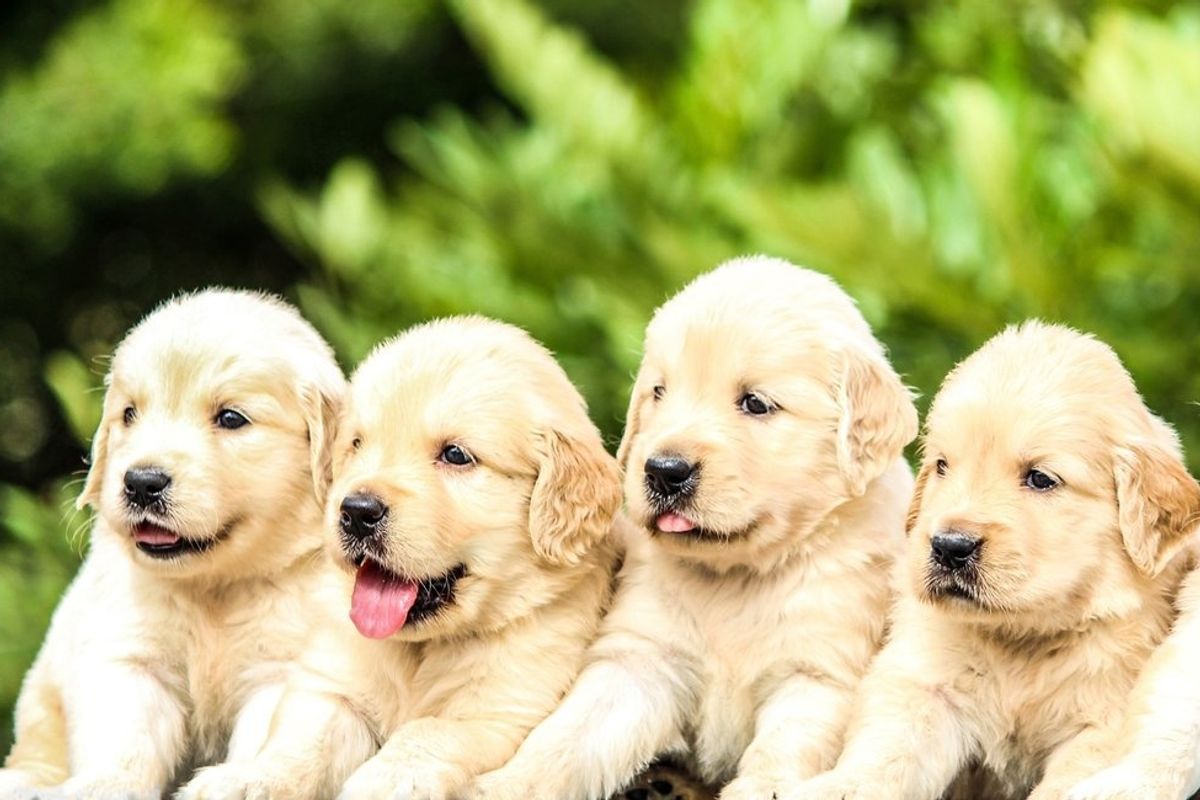 How To Help Your Dog Have The Healthiest Summer Yet
Now that the ice has finally melted, the birds are chirping, and going outside with my dog, Dakota, without my parka is possible, I feel like a new person. The arrival of summer has always meant cleaning for me and getting rid of everything that doesn't serve my best life. When I was saying goodbye to the ancient peanut butter pretzels at the back of my pantry, I skimmed the ingredients list and saw artificial chemicals and preservatives before I saw peanuts. It was a wake-up call to be more careful about what I put in my body, and Dakota's. She'd eat peanut butter for every meal if she could.
I decided to start summer off right and stay away from anything with artificial preservatives in my next trip to the grocery store, and it was easier than I thought! There are plenty of healthy, organic, natural options for humans. When I went to pick up some more dog food for Dakota, I was shocked to find that's not the case for dogs. Even some of the so-called "healthy" dog food brands still had a ton of dangerous preservatives. I thought there must be better alternatives online, so I did some Googling and that's how I found Ollie. It's a subscription customized dog food brand that uses no preservatives and human-grade meat. I never thought about how dog food companies may use a meat meal or byproduct that your average human would never ingest.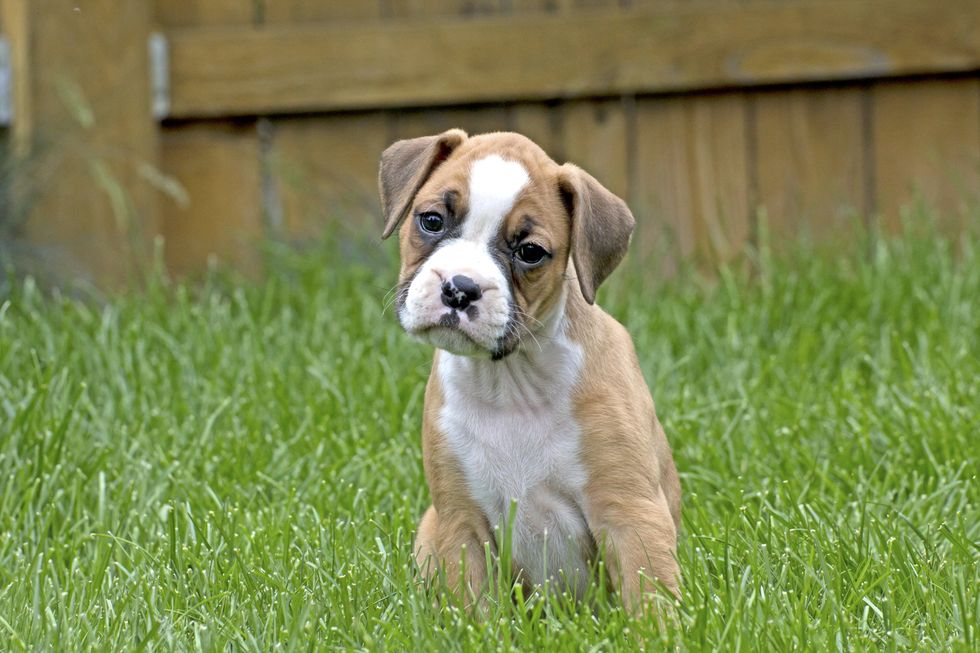 Dakota's a healthy Boxer, but she's getting older, so she tires more easily than she used to. I've also noticed that she seems to get aggressive if she's eating too much sugar. Thankfully, Ollie lets you input everything about your pup to create a customized plan to give your unique dog exactly what they need for a healthy, happy life. When I wrote in that Dakota was healthy, 6 years old, and a lover of beef, they recommended their "Hearty Beef Eats" recipe. The first three ingredients are a human-grade hormone-free beef, beef heart, and beef kidney, from farms in the U.S. The recipe also includes sweet potato, carrot, spinach, blueberries, fish oil, vitamin E, riboflavin, and basil, so I know Dakota is getting a ton of nutritional value from real foods.
The vet-formulated combination of high-quality meat, superfoods, and healthy produce sounded like an ideal way to boost her energy naturally. Ollie delivers dog food right to your door, and you can choose different plans based on how many meals you want to receive a week. I signed up for enough meals to feed Dakota only Ollie because after reading some horror stories about what's really in kibble, I wanted to help get Dakota the real food she deserves. The subscription has ended up being so convenient, I never have to worry about making last minute trips to the pet store when we're low on food.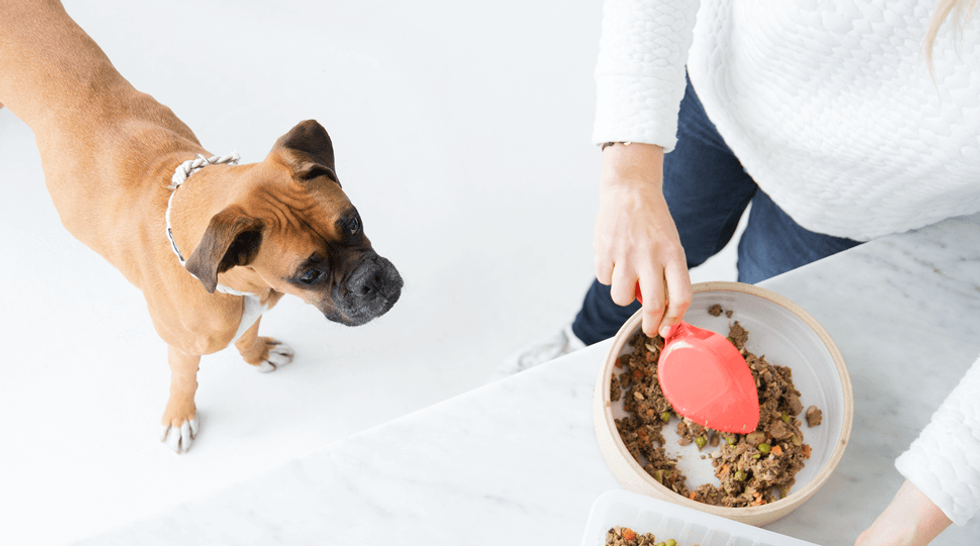 When the first Ollie box arrived, I swear that diva knew it was for her. I unloaded the meals and gave her dinner earlier than usual because she was so excited. She licked the bowl clean. I was just happy knowing that the food was healthier, but around the second week of eating Ollie, I started seeing a real difference in Dakota. She usually starts getting tired after 30 minutes, but now when we go to the park she stays energized and wants to play for two hours. Plus her coat is super shiny and pretty, which I think is because of all the vitamins. Dakota even made friends with a poodle named Maggie, and now we have regular playdates.
Since eating Ollie, Dakota's healthier, happier, and able to keep up with the big dogs now like she's always wanted to. If you're looking to better your dog's life, check out Ollie.
Plus: Ollie is now extending a special offer to our readers. Follow this link to get 50% off your first Ollie delivery!