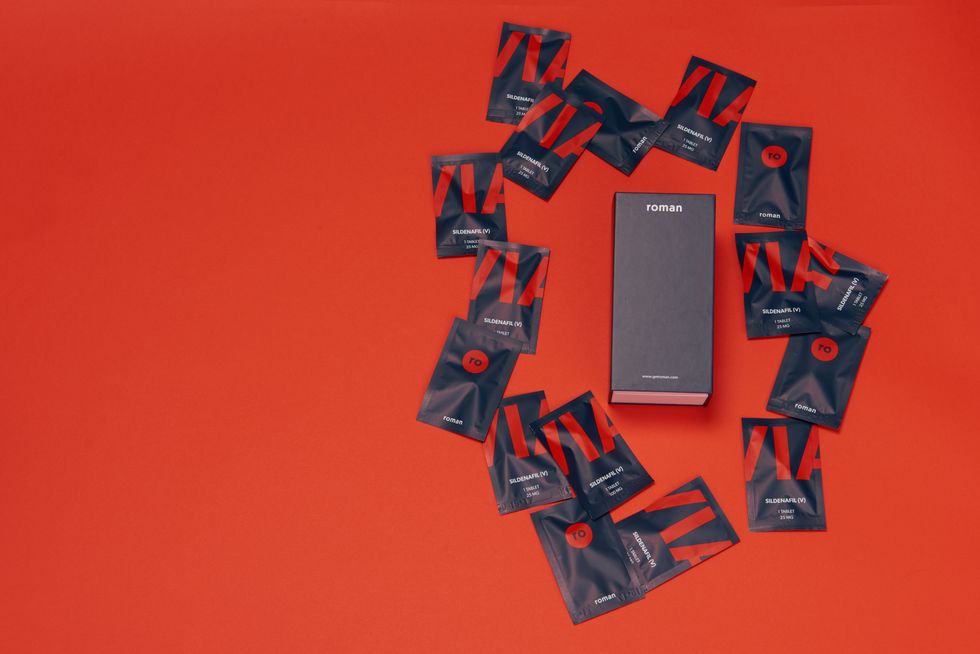 How Roman is Changing the Game for Men's Health Services
While many women learn the importance of regular medical care early in life, men aren't always as proactive with doctor's visits, even when something is actually wrong. ED is extremely common and men don't take appropriate steps to get the help they need. 1 in every 5 men in their 20s experience erectile dysfunction and this number only increases with age where 1 in every 2 men in their 50s are suffering from ED. So why is it that 70% of men don't get treated?
Getting treatment can often cause embarrassment, and consequences can often be serious. Though it can plague relationships and torpedo the confidence and mental health of men suffering from it, it's far more than just a sex issue. ED is often an early stage warning sign of much more serious health problems including cardiovascular issues, diabetes, depression, and high cholesterol. Too many men either ignore the issue, or they turn to unlicensed services that can be dangerous and unreliable.
Luckily, one service is building a way to fix this problem. Roman is an end-to-end provider for men's health that gives men access to the care they need to take control of their lives, from the comfort of their own home. When you sign up with Roman, you can get in touch directly with a licensed physician after a quick online visit. All you need to do is answer a few simple questions and provide a recent blood pressure reading to get started. In as little as an hour, a licensed physician in your state will review your responses and reach out to discuss the next steps and medication options.
Roman offers several different brands and dosages ranging from $6 to $65 a dose. They offer name brands such as Viagra and Cialis, as well as generic medications if you would prefer. You can get auto-renewal deliveries either monthly or quarterly, and you can cancel the service at any time. New customers can even receive up to $50 off their first month of medication. Roman strives to be there for you every step of the way to make sure you get all the medical advice you need to get treated effectively and comfortably. They even have a staff of pharmacists on call to answer any questions or concerns you may have.
The packaging is discreet, and resembles unpacking the latest iPhone, so you don't have to worry about any privacy concerns when getting the medication shipped to your home. With Roman, you won't have to deal with scheduling appointments or picking up prescriptions and you can avoid the awkward doctor and pharmacy visits that prevent far too many men from addressing these issues.
Men are suffering in silence with ED, but Roman is changing that. By removing the roadblocks to getting the medical attention they need, Roman is providing men with the necessary treatment without feelings of embarrassment. They are working to remove the stigma from ED and helping men take control of their health.
Update: The awesome folks over at Roman are offering a special promotion.Follow this link to receive up to $50 off your first month's order when you sign up with Roman!