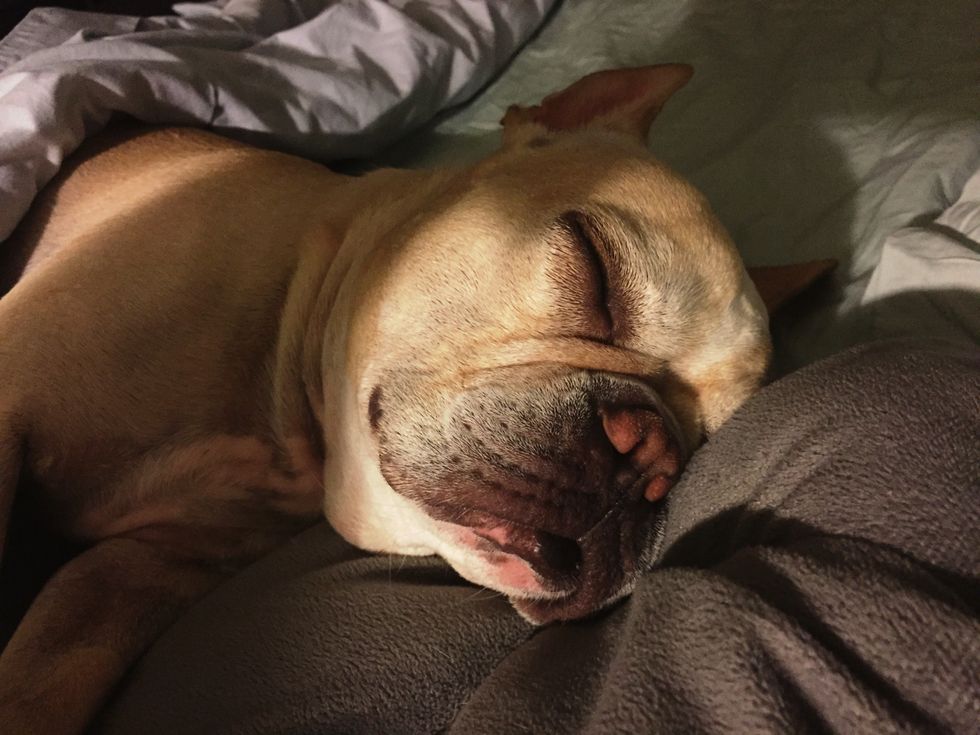 How Ollie Helped Improve My Dog's Health
Like many people, I consider my dog to be a member of the family. So when I decided a few months ago that the entire family should start being healthier, I wanted to include our Frenchie, Hugo, because he's always had stomach issues. Adding exercise was easy enough; the whole family took more nightly walks with Hugo. But when it came to food, I was stumped. It's easy to cook more vegetables for the family and cut down on sugary snacks and fast food, but it wasn't that straightforward with Hugo. I figured the kibble we'd always given him was the healthiest possible option for him. However, after talking to my vet I realized how little I knew about kibble and canine health in general. She suggested I check out Ollie.
Ollie is a dog food delivery service that will send human grade dog food right to your door. I thought the idea of "human grade" food for dogs sounded strange until I did a little more research. The most shocking thing I learned was that in the kibble industry, they often classify dog food as "feed," which doesn't meet certain safety standards that human grade food does. Dogs can actually tell the difference between kibble and more authentic, nutritious food. Since the rest of my family was eating food we knew was better for us, I wanted Hugo to join us in our quest for healthy eating.
Getting started with Ollie was extremely simple, yet surprisingly in depth. I answered a series of questions about Hugo and his diet. The questions ranged from his weight and breed, to what kind of foods he currently eats and his allergies. Then, they automatically put together a customized meal plan for Hugo that would cover all of his meals. After we chose between beef, chicken, turkey, and lamb meals (we went with chicken), Hugo's first meal arrived within days.
After a few weeks of Ollie meals, we saw a huge difference in Hugo, just like the rest of our family noticed changes when we started eating healthier. Hugo's weight stabilized, his GI issues were almost completely gone, and his coat and skin have drastically improved. We haven't had to bring him to the vet since he started on Ollie, which means less money out of our pockets and (far more importantly) a longer lifespan for Hugo.
I thought extra walks were the only possible way to include our dog in our family's recent health binge and I couldn't have been more wrong. Now, every member of the family looks forward to a delicious, healthy meal every day. We felt we owed it to Hugo and ourselves to give him every possible advantage to a long and healthy life, and with Ollie, I can honestly say that we are doing just that.
Update: The folks at Ollie are extending a special offer to our readers.Follow this link to get 50% off your first delivery!