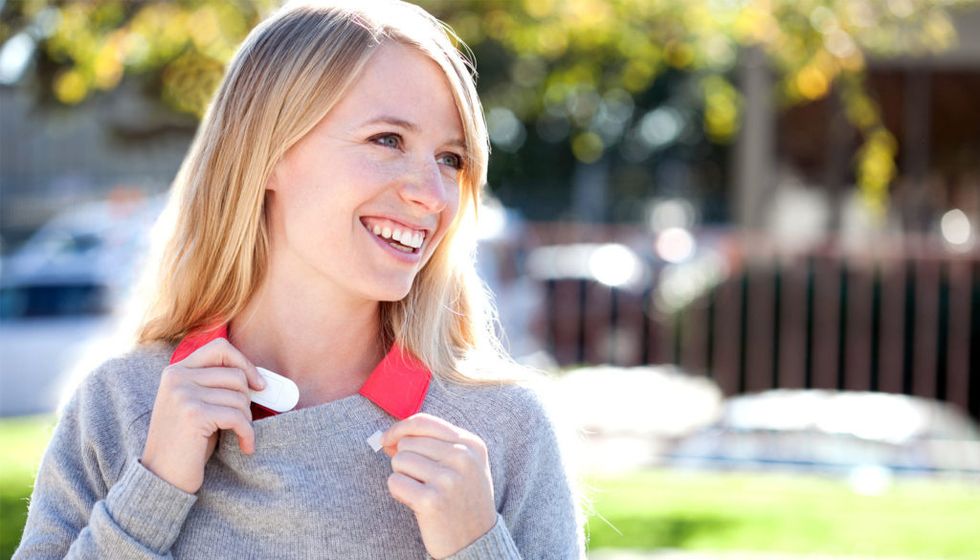 How Lumo Founder Andrew Chang Beat Back Pain
Chronic back pain is far too common in our modern lives, and nobody knows this better than Lumo co-founder Andrew Chang. Andrew leveraged his Stanford education into a very successful career with the US Department of Energy. He became fascinated by using technology to drive human optimization.
However, he had long suffered from debilitating back spasms that seemed impossible to solve. He visited chiropractors, tried physical therapy, and even turned to acupuncture. But nothing helped. After years of trying to fix it, he turned to his eventual co-founders Charles Wang and Monisha Perkash who realized that Andrew was not alone in his struggle. They recommended he try posture classes and within days Andrew's pain had subisded.
It seemed impossible that something as simple as sitting up straight was the answer to his problems, but to Andrew, the results spoke for themselves. That's when Andrew, Monisha and Charles began working to develop a simpler and more accessible solution. Charles was a doctor by trade, and they poured over every available piece of research to determine the ideal way to teach people correct posture and free them from the back pain that had haunted Andrew for so long.
Andrew found that correct posture was simple, but not easy. He would often fall into old habits, and with it would come the return of his pain. After a lengthy development process, the three co-founders settled on a wonderfully effective and inconspicuous solution that they named "Lumo Lift". It's a simple device that you magnetically clip on your shirt near your collarbone. All you have to do is set your target posture by sitting up straight and pressing the button, then Lumo Lift sends a gentle vibration every time you stray from that target posture. That means, even the slightest misalignment will alert you to straighten up.
The results were immediate and far reaching. Andrew has had the chance to connect with countless people over the years who have seen life changing results. He had the chance to speak with a woman in her late 60's who had been feeling the effects of aging. She bought a Lumo Lift and began using it religiously. Not only was her constant back pain resolved, but she felt a youth and energy that improved her retirement ten fold. She has since taken up swimming and enjoys cooking for her family during regular barbeques. Improving posture opens a new world of opportunity that often seems impossible under the cloud of chronic pain.
Lumo Lift is an incredible 21st century solution to a timeless problem. The device clips comfortably to your shirt, and has no distracting touch screen or obnoxious sounds. It simply sends a small vibration to remind you to correct your posture. The results are immediate and substantial, but Lumo Lift does far more than that. It pairs with an app that gives you access to data on things like steps, distance covered, and calories burned. It also keeps a running log of your daily posture progress to help you continue improving.
Andrew and his co-founders spent years developing an all-in-one solution to cure an issue that was close to Andrew's heart. They believe in their product because they built it for themselves. Now they want to spread the word that back pain is not forever and it does not require endless expensive procedures to correct. For $79.99 they are offering the chance to help control a chronic issue that too often has gone overlooked.
Update: The awesome folks over at Lumo are offering an awesome deal. Follow this link to get free shipping with your purchase of Lumo Lift!