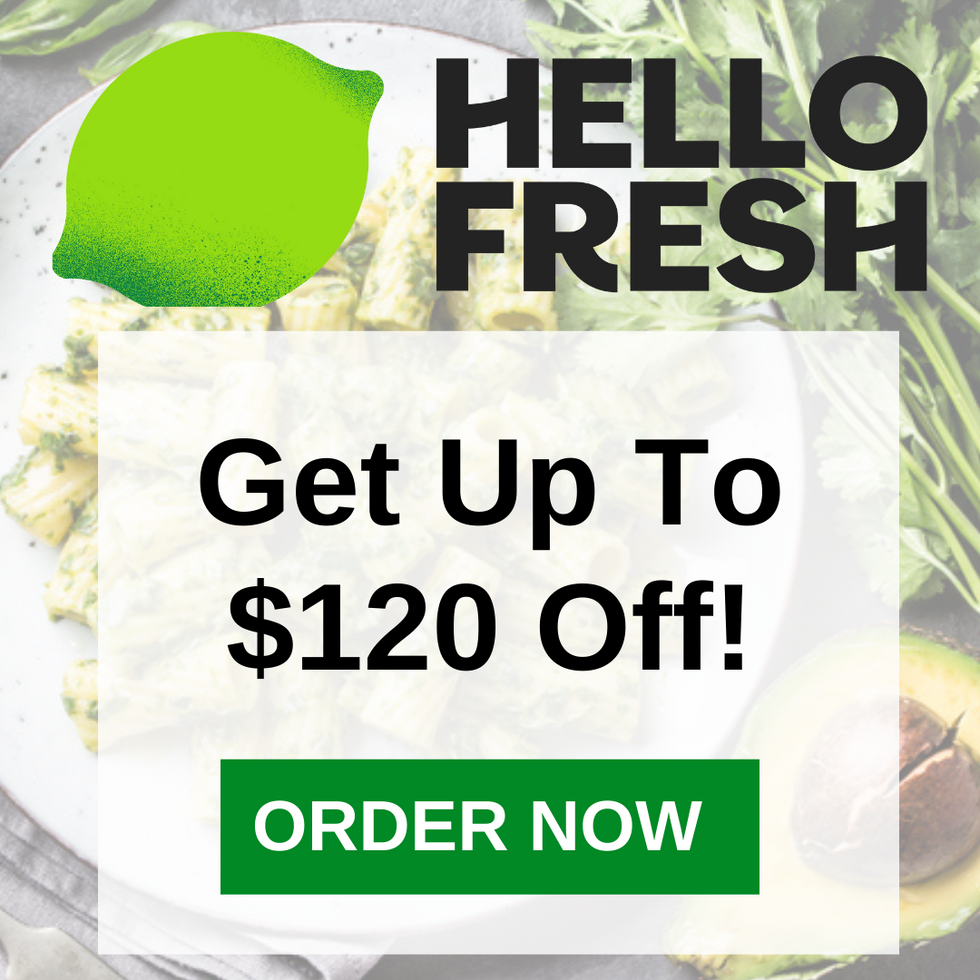 Whoever you are, wherever you live, I bet that you've heard of meal kits.
For those of you living under a rock, meal kit companies like HelloFresh deliver easy to follow recipes, with the exact ingredients to cook your weekly dinners (frequency and servings are flexible), in a box right to your door.
So instead of measuring out 2.7 tablespoons of curry powder, you bung it all together, and voilà, you have yourself a delicious, home-cooked meal.
While I, like you, have been aware of their existence for quite a while, I had never considered it for myself. I can make six recipes really well, and didn't see why I would need a service like this.
Then I was over at my mate's place, who is a famously lousy cook, burning both toast and baked beans when we lived together at uni, and he presented this divine looking steak with chimichurri dressing and a potato and spinach salad.
He swore it wasn't from the local takeaway, but I wasn't convinced until he showed me the HelloFresh recipe card. I realized that a meal kit wasn't for the lazy or privileged, but instead for anyone who wants wholesome meals but needs inspiration to spice up their weekly dinner routine.
I ordered a box on the way home to surprise my girlfriend Olivia, and a week later, we gave it a go.
The whole process was so straightforward, from choosing the recipes we were going to have for the week ahead, to selecting a delivery day that best suited us. It was new, it was fresh, and it was also a bit of a laugh too.
Our favourite part of the whole process was how convenient it was from start to finish. From when I get home from work, all Olivia and I want to do is quickly whip up something to eat and argue over what to watch on the telly, not spend hours grocery shopping and cooking.
With HelloFresh, we're not only able to make these tasty new dinners in about 30 minutes, but we also get to try a range of new flavours and cuisines that we never thought we'd cook up ourselves. We've even started becoming more adventurous with the food we eat.
The first thing Olivia said to me when we sat down to the first meal was, "this is bloody good." I was stoked. We devoured our Seared Steak & Caramelised Onion Ciabatta with Creamy Pesto Dressing. I mean, who doesn't love steak sambo.
I guess we often associate convenience with something bad for you, boring or not tasty, but that's not the case with HelloFresh. It has really re-inspired our weekly dinner routine, as we're no longer eating the same thing week in, week out. We've continued it ever since for 3 meals a week, giving us the chance to still eat out when we want to. With the meals starting at $8.25 per serve, it's hard to see how we could get better variety in such a convenient way and at such a good price versus the supermarket.
Writing this, I can already tell you're a tad skeptical about the whole thing and fair enough, I was too. Although, I can honestly say though it's changed our week, coming home knackered and not having to grocery shop or think about what to cook makes dinnertime a breeze.

Update: The team at HelloFresh are extending a special offer to our readers! Follow this link to get up to $120 off your order plus free shipping!