Honeylove offers stylish, comfortable sculptwear in the forms of shorts, bras, leggings, pants, tanks, and so much more.
Known for their iconic Sculptwear Shorts, their Crossover Bra and pants are also extremely popular
I decided to try out a range of essentials from their line to see if it's worth the price
Read below to see everything I got with $322 and if I'm keeping or returning.
Honeyloveis on a mission to help women feel sexy and confident without sacrificing a single ounce of comfort. They've redesigned shapewear from the inside out to deliver iconic Sculptwear items that accentuate your curves and help you look your absolute best.
I wanted to try the brand for myself, so I tested the quality of a range of items to determine what lives up to the hype and what's skippable. Here's what I thought.
The first product I tried was SuperPower Short in Runway.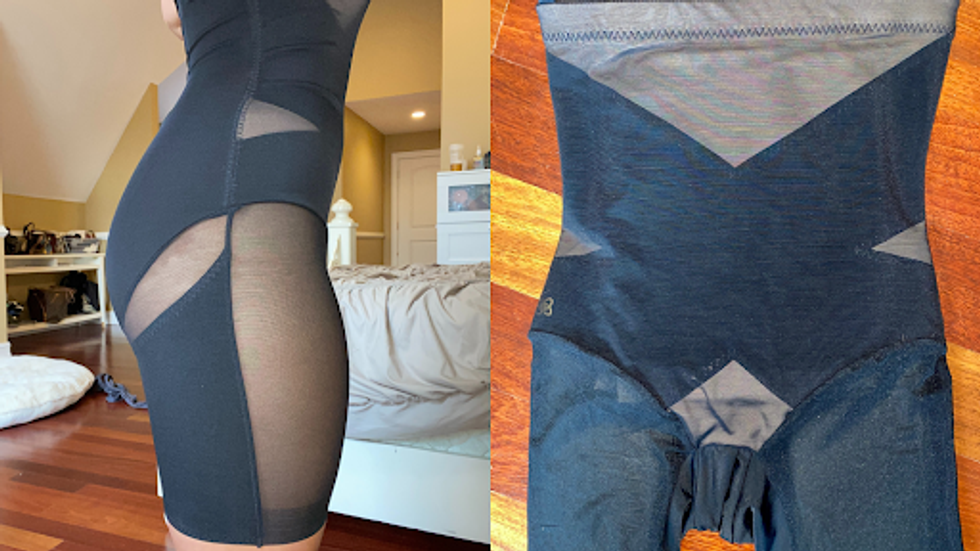 The SuperPower Short is Honeylove's original product that put them on the map. The targeted compression shorts go from mid-thigh to belly button and I can say they look even better in person!
The $89 bestseller comes in XS-3X in 5 different colors; I went with Runway, which is jet black with mesh.
With the perfect combinations of nylon, spandex, and cotton, I've got compression in the spots where I'd want, but I'm able to flaunt my natural curves. Sitting down, the top doesn't roll over or pinch, and if I need to use the bathroom, they're designed so I don't even have to take them off.
These look incredible under a bodycon dress, but I can wear them under so many outfits. I'm definitely keeping these and planning to snag another color.
Next, I tried the Crossover Bra in Runway.
I've been looking for a new cozy bra lately that doesn't feel old-lady-ish and I found it!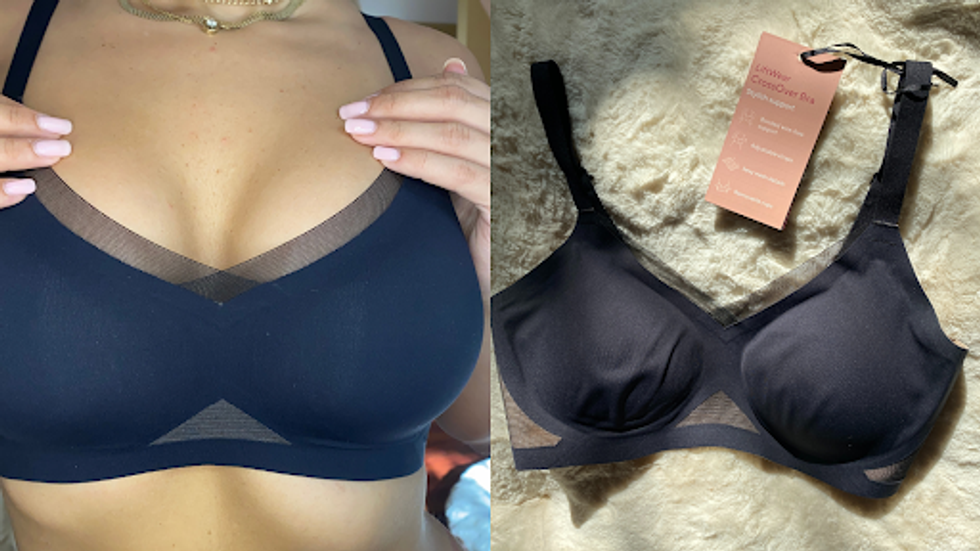 As you can see, it's completely gorgeous. And no wire! There was nothing poking me and it's easy to switch to a cross in the back or leave the way it is. It's $69 and with all the adjustable elements, great if you're in between sizes or tend to fluctuate.
It's super supportive, so soft and instantly became my favorite bra. I have to go back for the gorgeous purple, Fig color next time.
Then I tried the EverReady Pant in Jet Black.
These feel like leggings; I had to double-check I didn't accidentally purchase their leggings, these are so comfortable. Thing is, they're still dressy enough you could make these business casual.
Instead of throwing on sweats to go grocery shopping or run errands, I'd rather wear these; they're super flattering thanks to the smoothing and tummy-shaping, but they're nice enough I don't feel sloppy.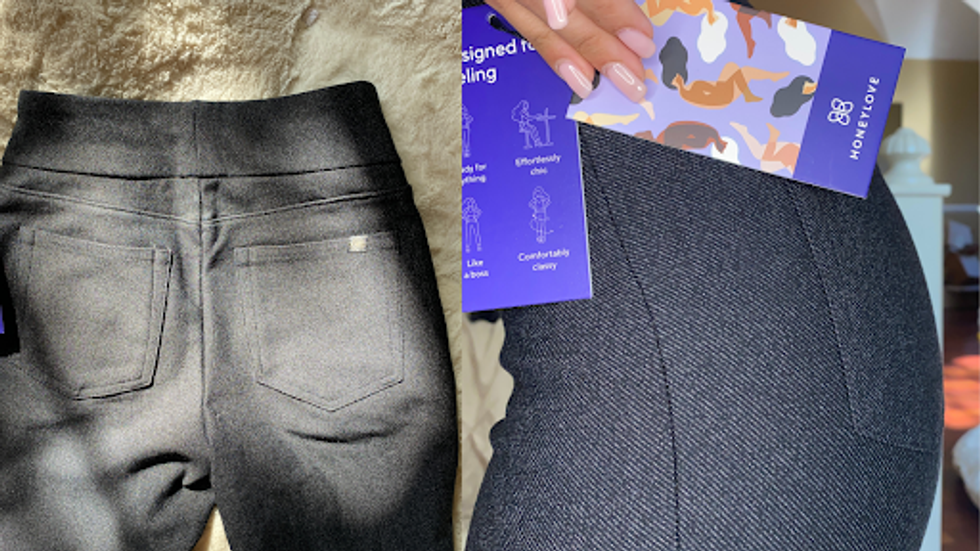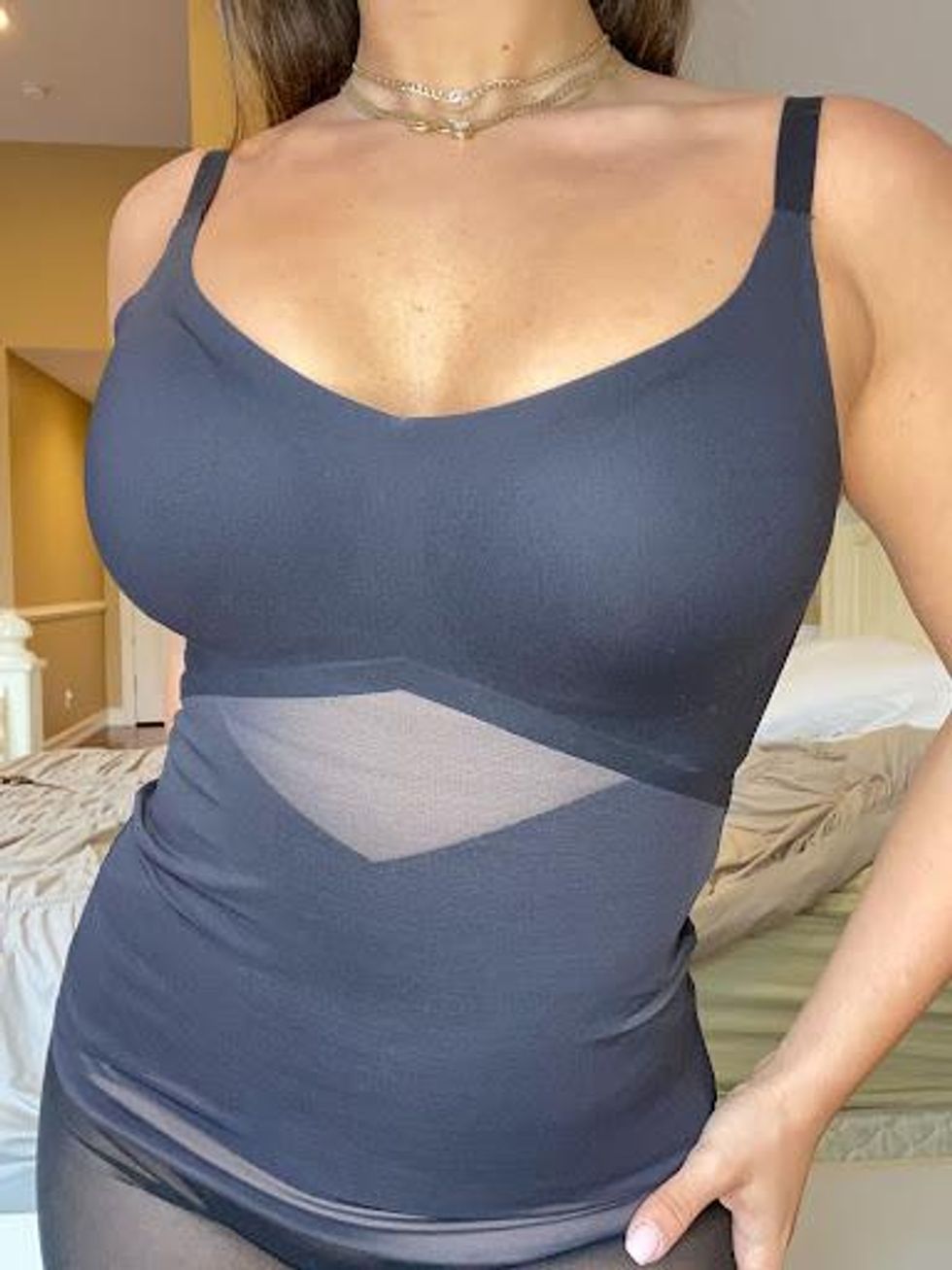 I was a little worried this piece wouldn't get any use, but honestly, I love it under a t-shirt! It's got the comfort of the bra, plus tummy-shaping, and it's great as an extra layer in the colder seasons. The $84 cami comes in 8 colors, and I'm going to go back for the super pretty Stonewash Blue.
It's also great on its own. I've been loving the Ever Ready Pant and LiftWear Cami combo lately - easy, supportive, and still cute.
Overall, Honeylove is the way to go.
The hype is real! All of their products are super effective, flattering, and comfortable. With so many gorgeous colors, these are the essential building blocks to any wardrobe, casual or fancy.
I am officially a fan of Honeyloveso get your haul on and transform your closet!