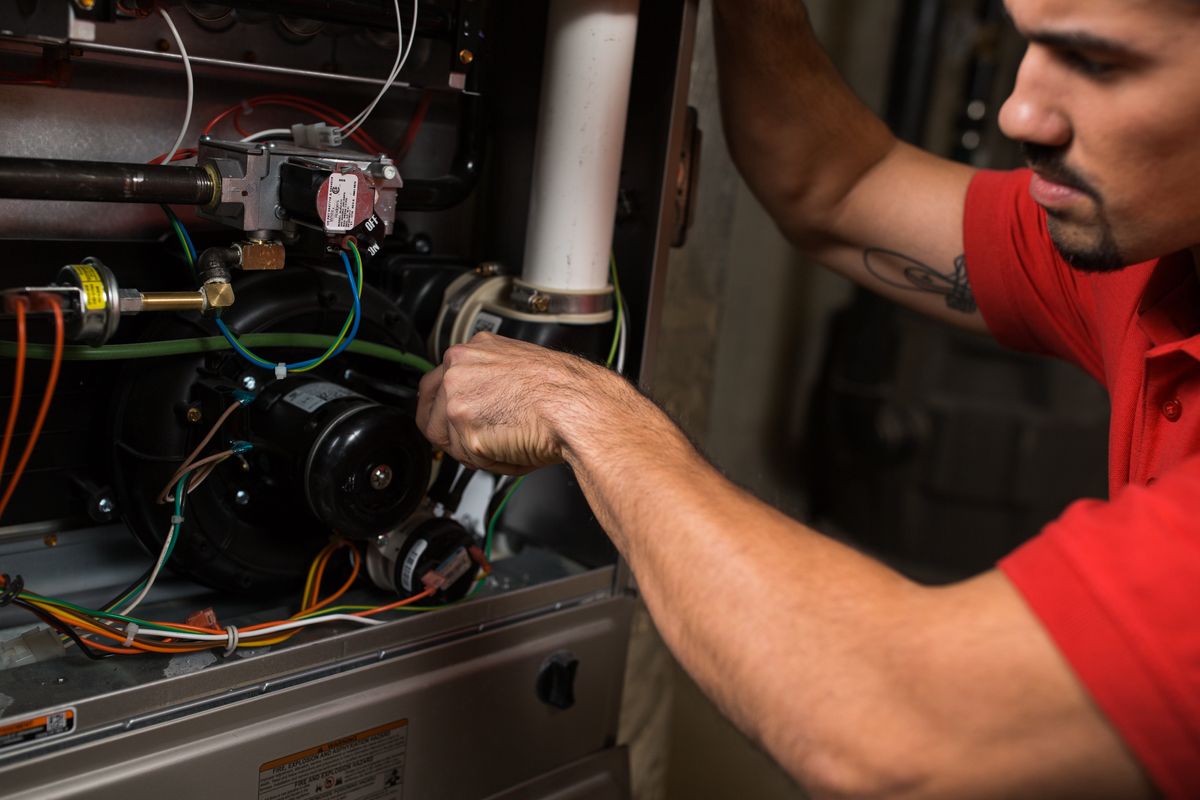 HomeServe Takes The Stress Out Of Paying For Home Repairs
When people talk about buying a home, they only mention the good stuff – the stability for raising a family, how it may be a great investment, and so on. They rarely mention all the responsibility that actually comes with homeownership. In the beginning, it's mostly domestic bliss, but as your home ages and experiences normal wear and tear or unexpected damages, owning a home can become a real headache. If your hot water goes out, you no longer have the convenience you used to when you were a renter, where if something broke all you had to do was call the superintendent or landlord. (Boy, were those the days.)
Now homeowners are opting for the next best thing: a home warranty plan. Having one from TotalHome Warranty by HomeServe helps protects you when you're in need of emergency home repair services. (Because, let's be honest, nobody wants to dish out hundreds or thousands of dollars every time they need to call a repairman.)
Want to learn more about how a TotalHome Warranty plan works? Here's what you need to know.
What is a home warranty plan?
A home warranty plan gives you peace of mind. While many homeowner's insurance plans might cover accidental damage to your home caused by events like fires or natural disasters, a home warranty plan helps cover the repairs or replacement costs associated with the normal wear and tear of home systems and appliances in your house. When your plumbing lines, AC, heat, and appliances fail to work or need to be replaced, it could cost thousands of dollars. When you're prepared with a home warranty plan from TotalHome Warranty, you will have access to a 24/7 repair hotline that allows you to make an appointment to have a licensed technician come over and handle your covered repair.
What does it cover?
Depending on the type of plan you have, it might cover a plumbing, electrical or a heating and cooling issue. That includes things like a boiler breakdown in the middle of winter and locating and replacing a leaky pipe. Plus, having a plan from TotalHome Warranty in place can help when your appliances, like the dishwasher or refrigerator, break down. If the licensed technician can't fix it, then your plan might also cover the replacement of whatever's broken, up to the plan's benefit amount.
Why do I need it?
With TotalHome Warranty, you will have peace of mind. Since no one plans for the headache and hassle of home repairs, the need for an emergency repair might take you by surprise, leaving you wondering how you're going to cover all those unexpected costs – costs that can easily make a dent in your wallet.
How much does it cost?
The cost of your HomeServe warranty plan depends on where you live, but you can use the website to review affordable quotes of the plans available in your area. It costs about the price of a meal at a restaurant per month.
Surprise repairs are a normal part of homeownership, and while you can't foresee them happening, they don't have to take you off guard. You can prepare for the unexpected by signing up for TotalHome Warranty plan today.
Update: Follow this link or call 1-877-254-8977 to enroll in TotalHome Warranty today.