There are few things better than a home-cooked meal. However, a few simple things could definitely make a home-cooked meal better…
Searching, prepping, and executing can turn a home-cooked meal into a homemade headache. You can't find recipes the whole family agrees on, grocery store layouts make it difficult to find the right ingredients, recipes are too complex and extensive… the list of potential mishaps goes on and on.
However, eMeals eliminates all potential problems to make dinner - and every meal in between - easier than ever.
eMeals is a platform that creates weekly meal plans just for you. Simply select the recipes you want for the week and eMeals will generate a shopping list to send to your local grocery store for easy pickup. Or, make the grocery shopping process even easier by choosing to have everything delivered directly to your door.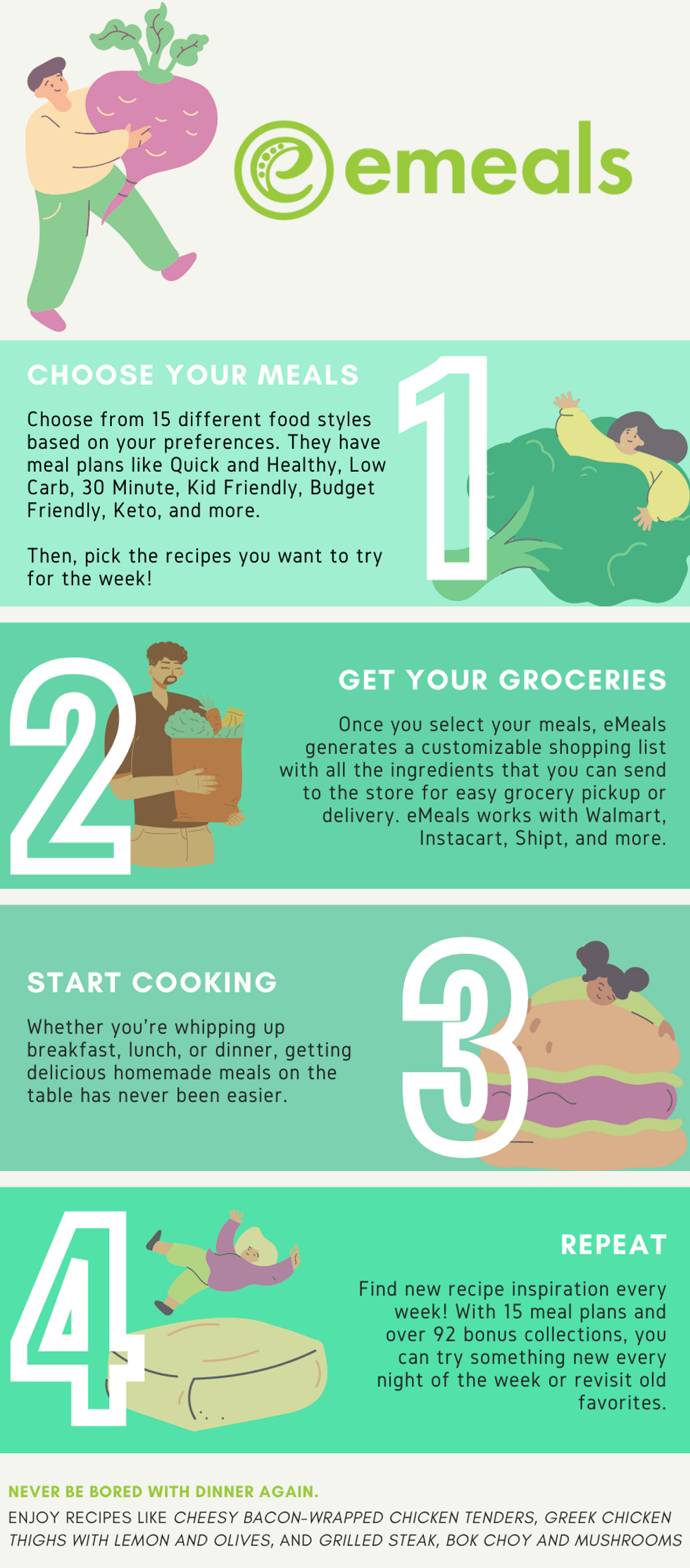 Using eMeals gives you back two hours in your week and can save you up to $2,000 annually, all in four simple steps.