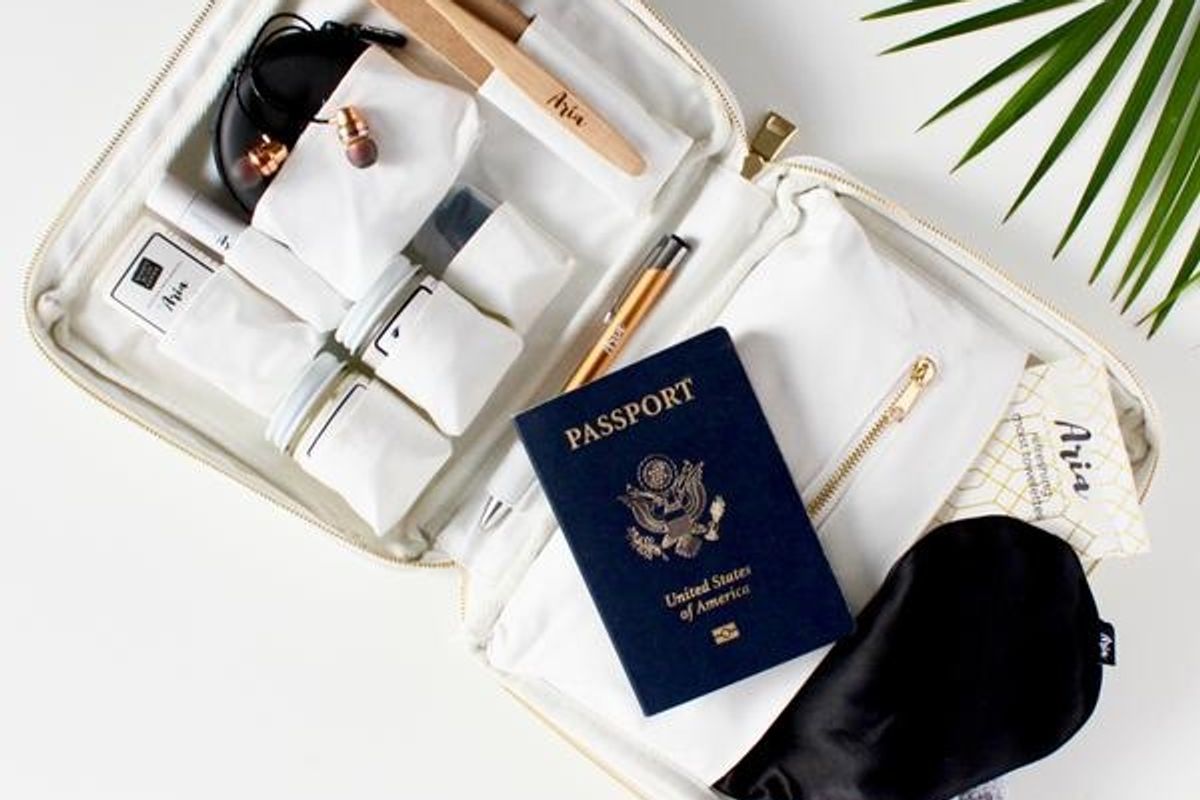 10 Travel Essentials You Absolutely Need This Season
Everything you need to hit the road for the holidays.
Congratulations! You got over the first hurdle of the holiday season: making your travel plans. Now all you have to do is shop for gifts, help with the meal planning, brace yourself for some serious family time and —oh, that's right—travel.
With over 54 million Americans joining you on the road and in the sky this holiday season—the biggest crowds in over a decade—it's time to arm yourself with the tools you need to arrive at your destination cool, calm and collected.
We're here for you. We compiled a list of travel essentials that will make the trip a little easier on your soul. From pampering products to soothing gadgets and smart, chaos-free luggage, here's everything you need to be a travel warrior this season.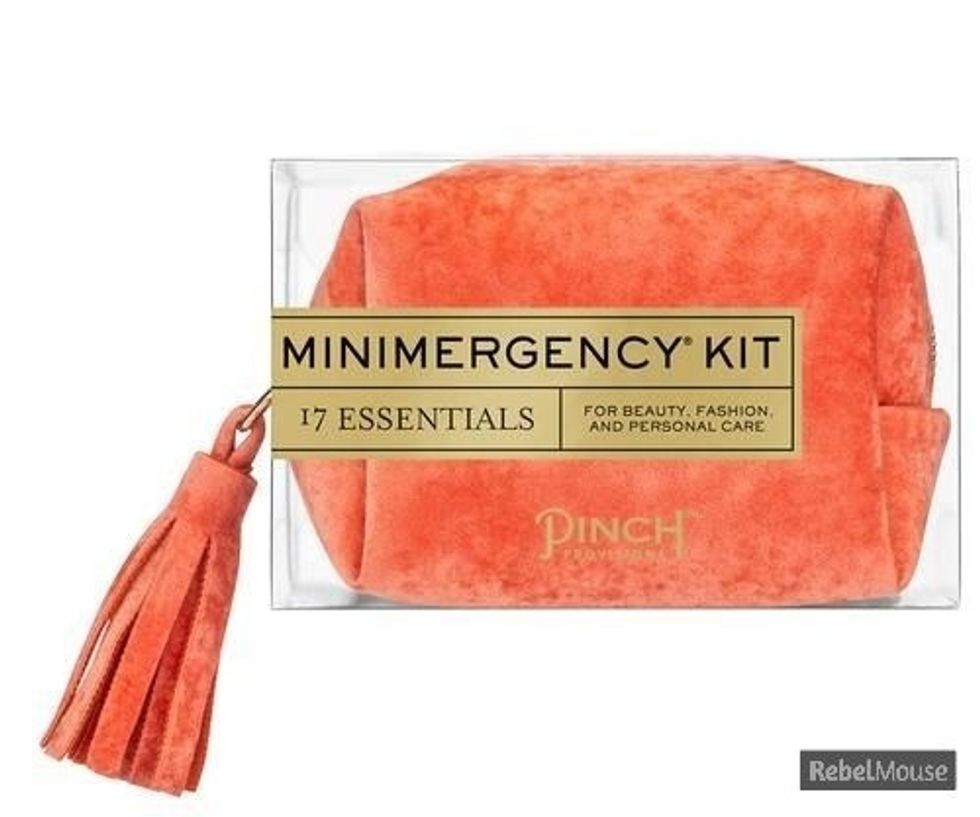 This palm-sized travel kit is like a Swiss Army Knife for holiday travelers. It's got a stain remover for that cranberry sauce splotch, an earring back to replace the one lost under the Thanksgiving table, hair-ties, double-sided tape, a mending kit, and a pain reliever for your eggnog hangover. Don't leave home without it.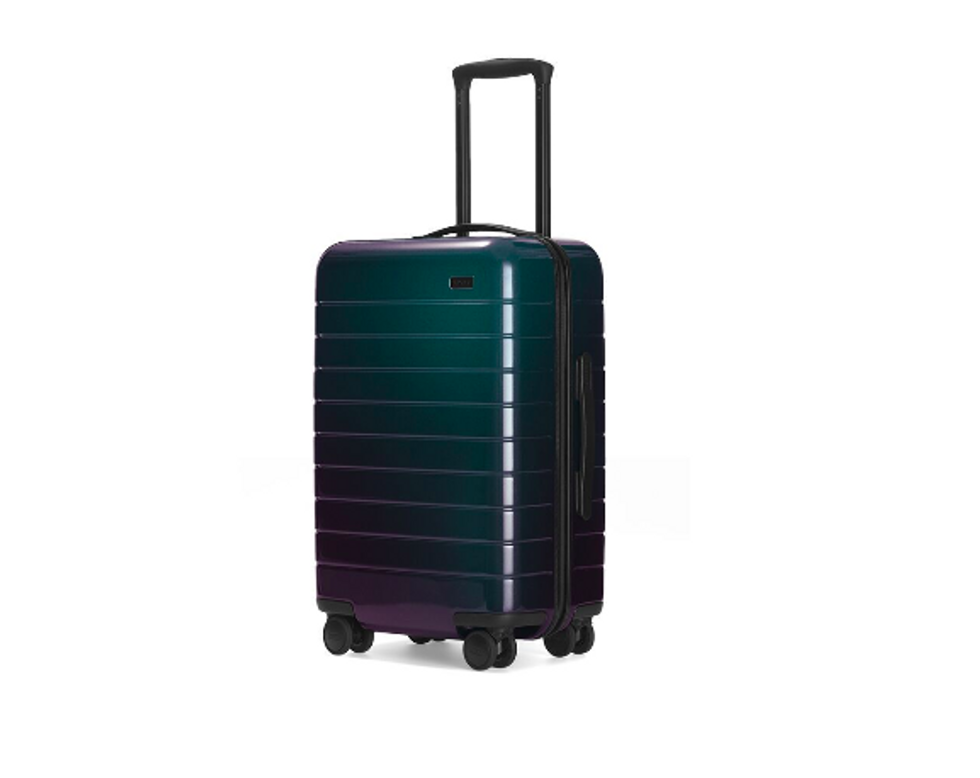 via AwayTravel.com
Away's sleek and smart line of Solstice suitcases make the whole airport nightmare a little less scary. Sized to avoid baggage claim and equipped with a built-in phone charger, you can roll right past the lines while your phone juices up. Inside the hard-shelled case is a TSA-approved rechargeable battery and plenty of zipper compartments for organized packing.
Nothing will make you feel more lost than misplacing your keys, wallet or gadgets when you're traveling. Enter Tile, a chip-sized gear tracker you can clip to anything that's dear to you. Instead of panicking and unpacking your entire suitcase in a frantic search for your passport, just use the app to sound the Tile alarm and feel at peace again—if only momentarily. (Hey, it's the holiday travel season. Take what you can get.)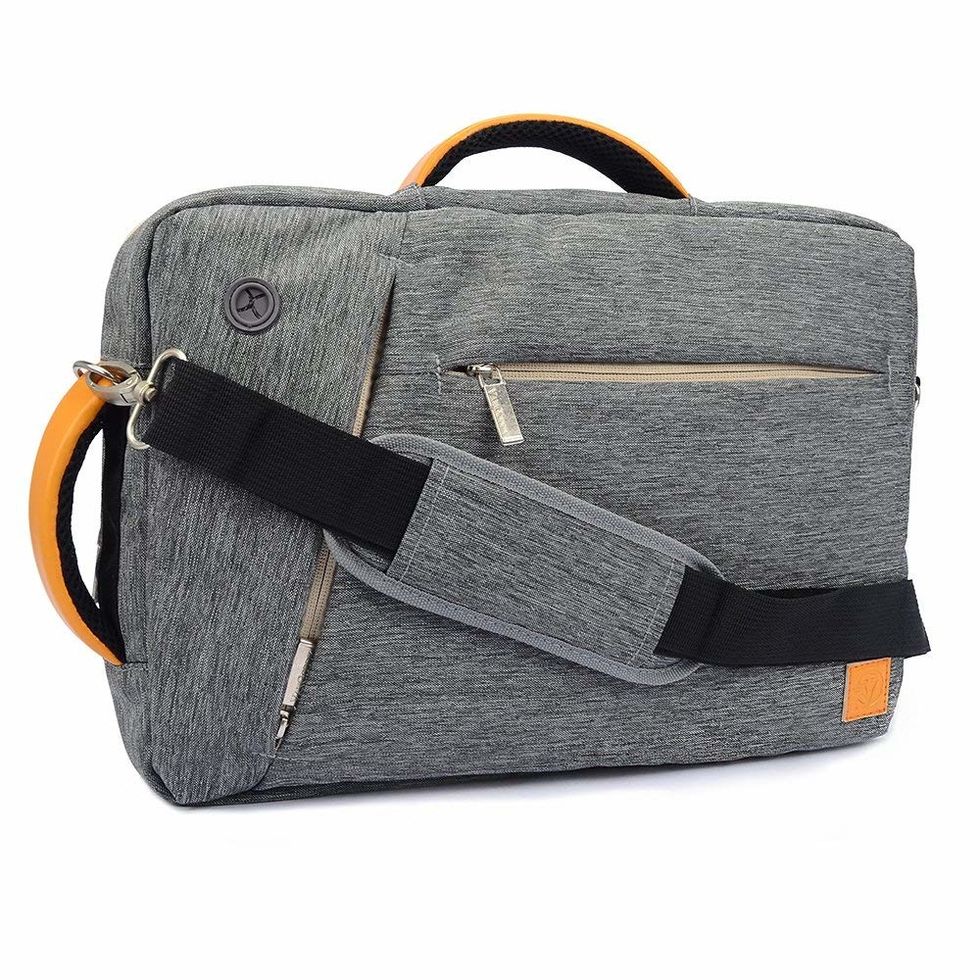 Via amazon.com
This TSA-friendly bag will make the whole carry-on screening process a lot smoother. First of all, this is essentially a laptop case with room enough for a tablet or two and a special zipper compartment for charging cords. But the handle, strap and backpack options make carrying all your gadgets (and removing them for baggage check) super simple. Plus this one comes with a free pair of plug-in headphones, which means you don't need to buy a pair to binge-watch movies on the plane.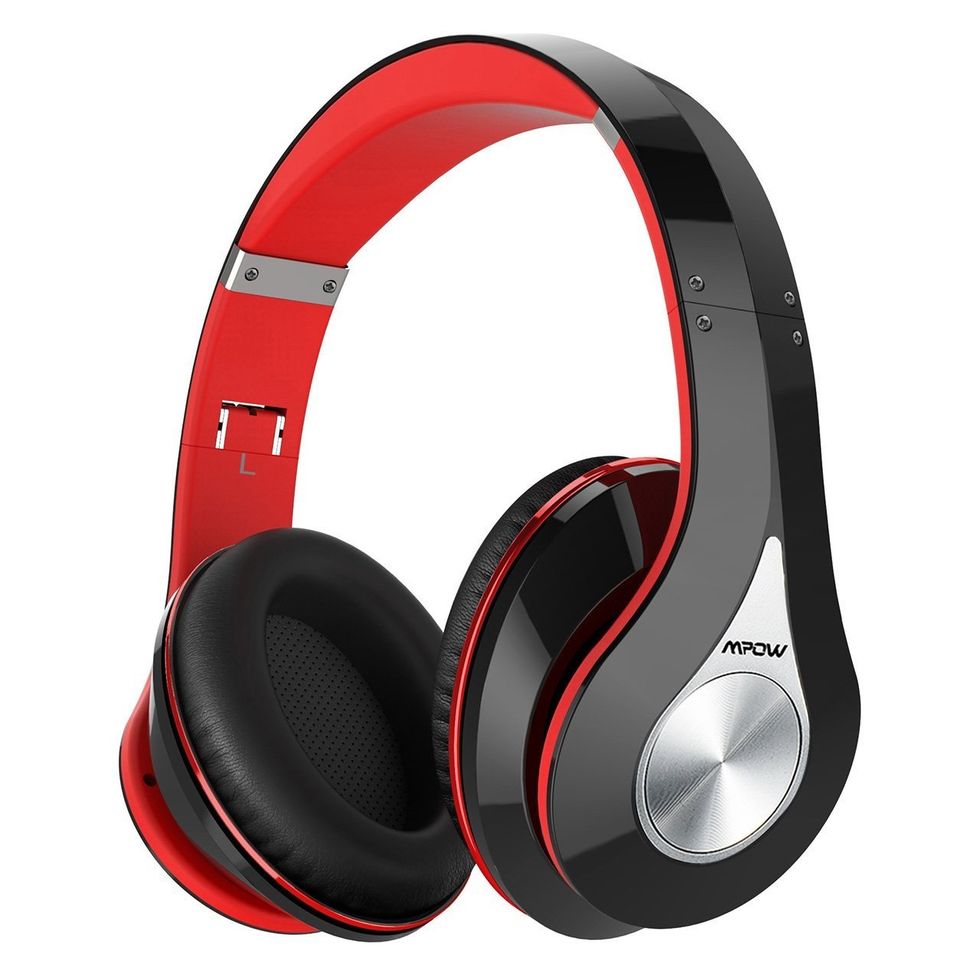 via Amazon.com
Of course, you do need some serious bluetooth headphones to block out any snoring seat mates on your flight or in your car. These wireless, noise-cancelling, super-soft earmuffs last up to 20 hours when fully charged and the best part? They're foldable so they won't break or snap when you shove them in your overstuffed travel bag.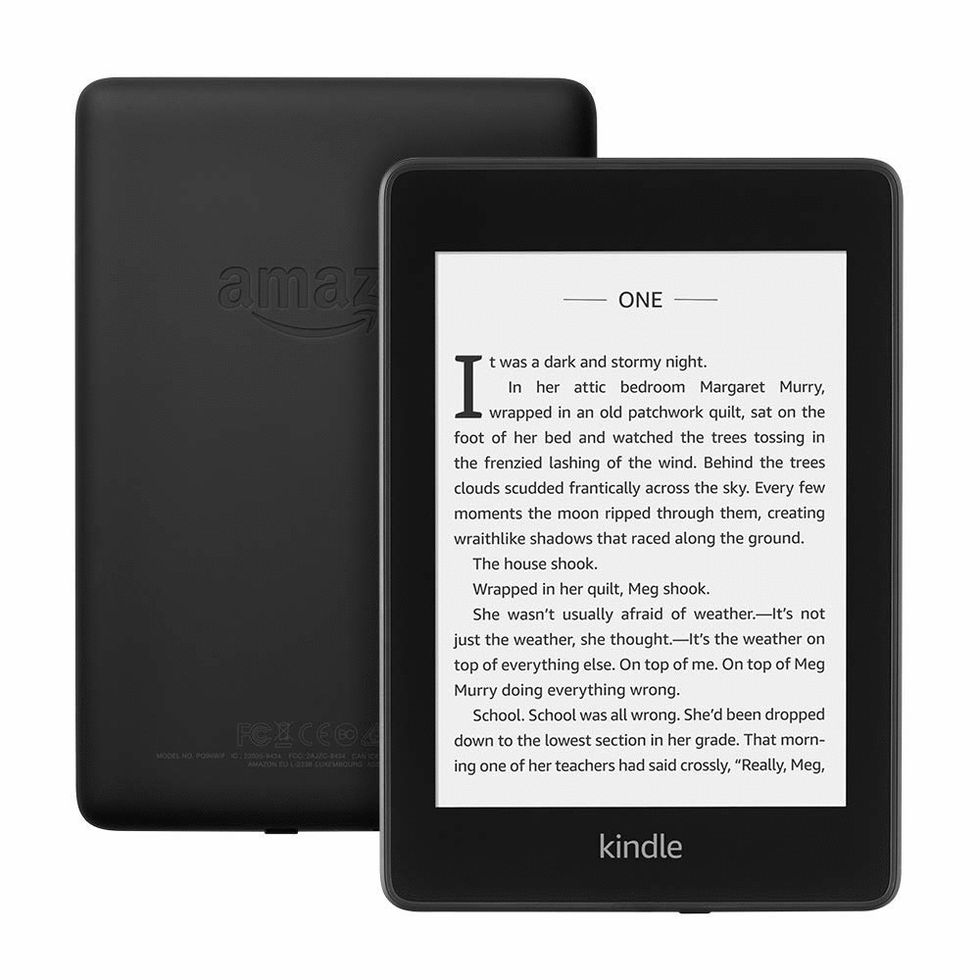 via Amazon.com
The latest edition of Amazon's Kindle Paperwhite is now waterproof and comes with double the storage space so you can rack up your reading list without the extra baggage. Plus, it now features bluetooth audio and lasts for days on a single battery charge. This new version, which just debuted in November, is raking in the good reviews so even if you have an older Kindle, your holiday journey might be the perfect excuse for an upgrade.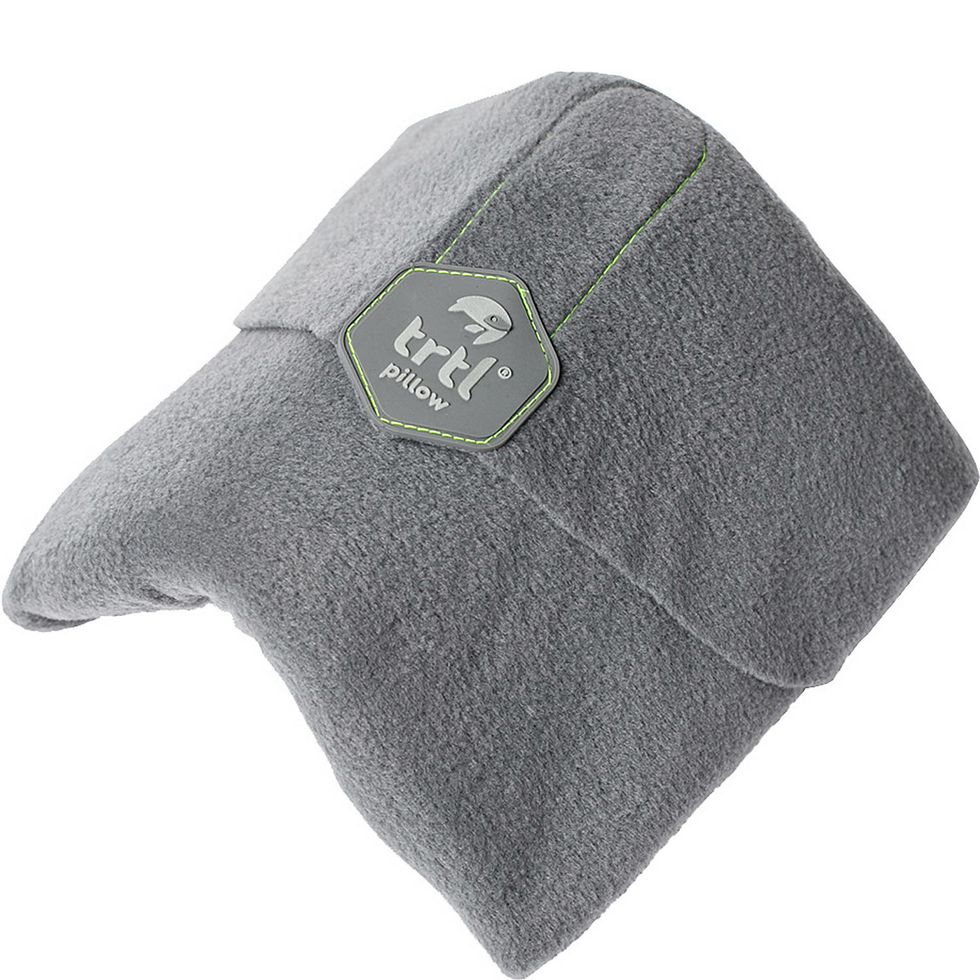 This fleece-lined travel pillow is ergonomically designed to protect your neck from cramping during long-haul flights when you need to snooze. The coolest part is that it's way more compact and easy to fit inside your cramped carry-on bag.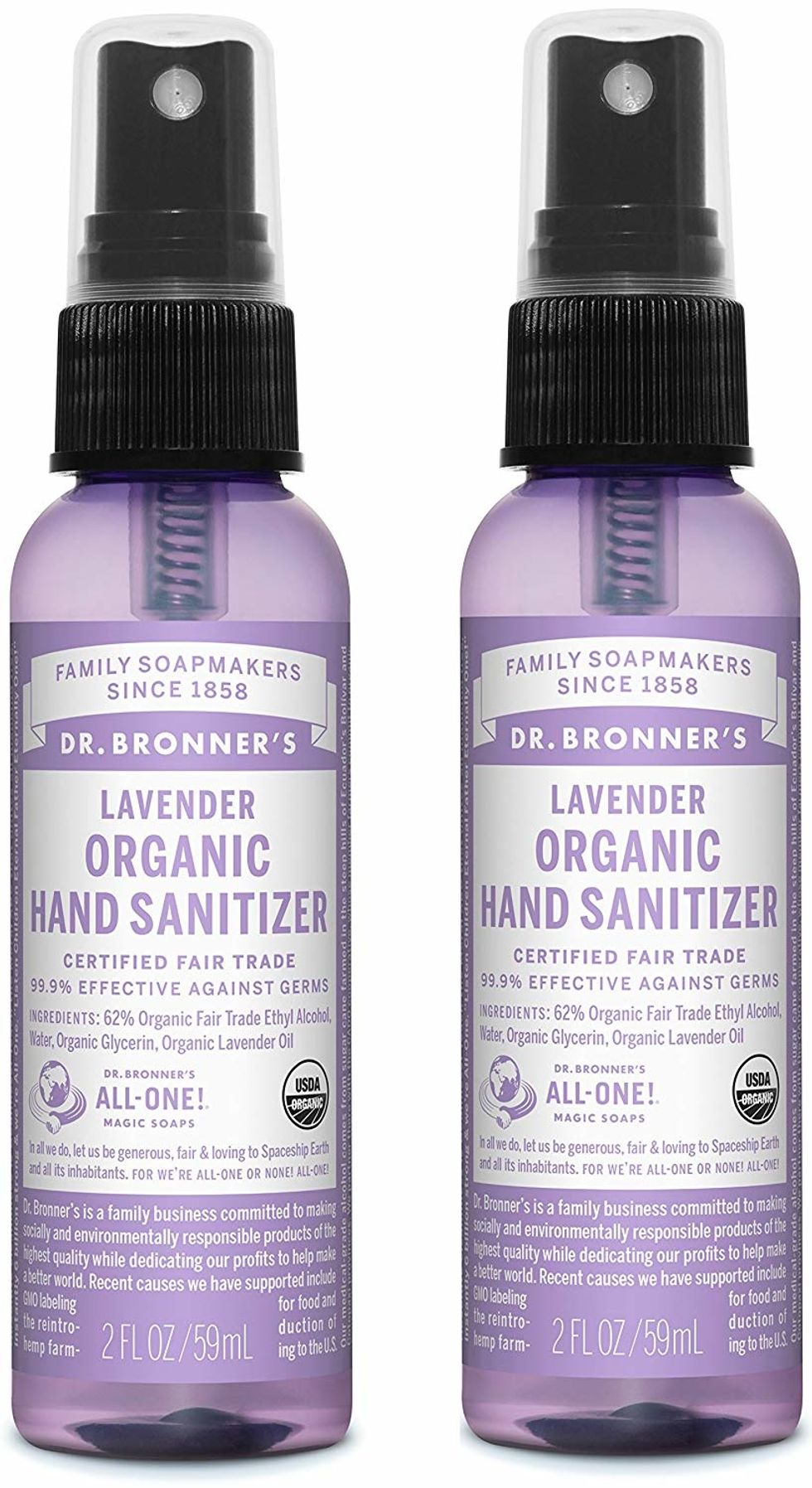 via Amazon.com
The last thing you need on your vacation is a virus. Protect yourself from all the germs with these 2oz all-natural spray sanitizers that double as relaxing lavender aromatherapy.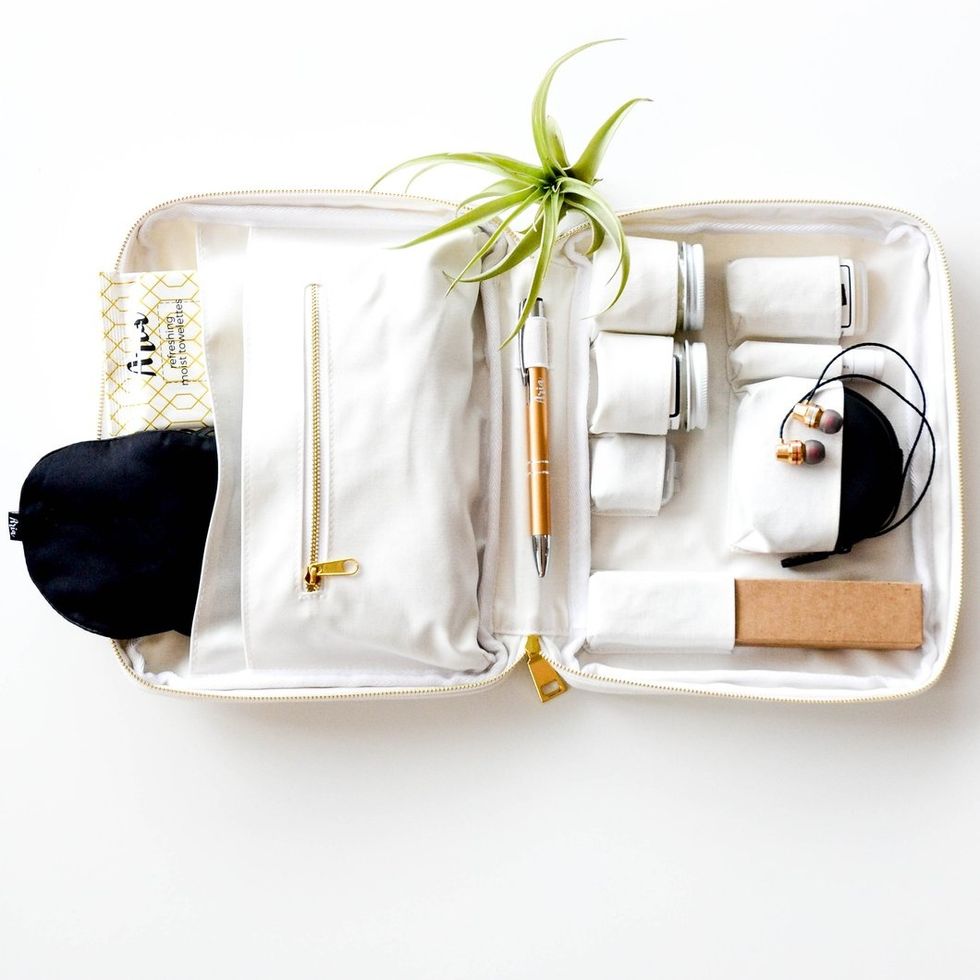 Via Ariakit.com
If you're not a fan of packing the old toiletry bag, Aria has your back. Theirs is the ultimate travel kit with cozy essentials like microfiber socks, ear plugs and a silk eye mask stuffed with more silk. The kit also comes with hand-sourced basics like all-natural moisturizers, deodorant and a bamboo toothbrush. The toiletry bag it all comes in isn't too shabby either.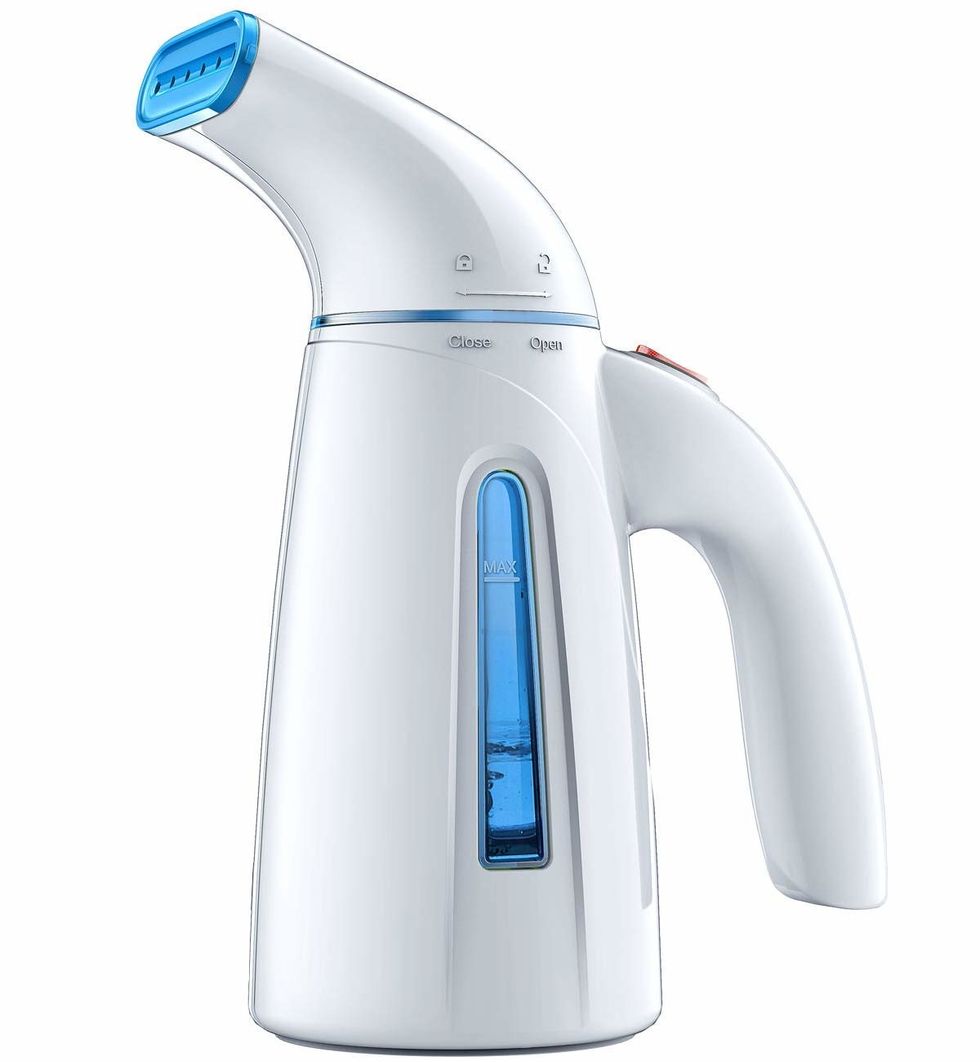 via Amazon.com
When you finally arrive at your destination and pop open your suitcase, there's nothing more deflating than seeing a heap of wrinkled clothes. That's where this lightweight, portable steamer comes in. Just fill the tank and wave it over your holiday duds for a just-laundered look. When you're done, pop it back in your suitcase. And don't worry about it adding extra weight—it's less than two pounds. That leaves plenty of room for the inevitable psychological baggage you'll be returning home with after all that family holiday drama.