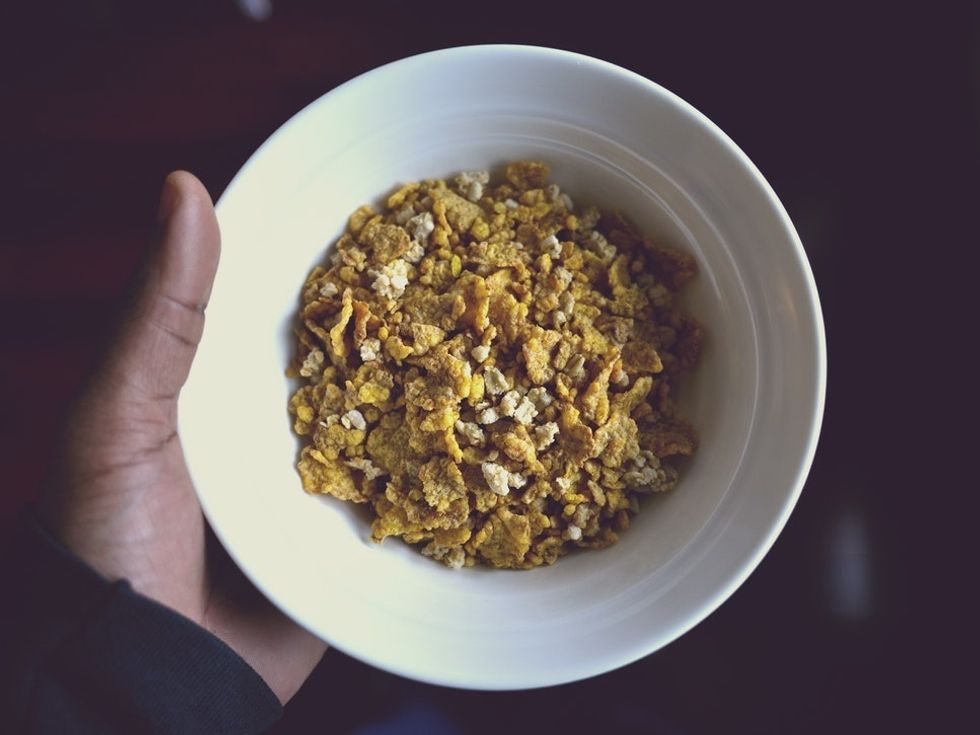 Start your day with these high-protein cereals
When there is no time for scrambled eggs, a bowl of protein-packed cereal is the satisfying solution
A bowl of cereal is an easy way to get in a morning meal. But lots of boxes on supermarket shelves are packed with sugar, artificial colors and flavors, and do not offer much in the way of nutrition, particularly protein. The high-sugar crash and burn leaves us feeling hungry a few hours later, watching the clock tick slowly until lunchtime comes around.
That is why cereal that is high in protein is the simple solution to the mid-morning, stomach-growling slump. Protein fills us up and is important for our bodies. When there is no time for scrambled eggs and sausage, a bowl of protein-packed cereal is the satisfying solution.
Here are five brands of high-protein cereal that taste great, are super-healthful, and have a generous serving of protein poured into every bowl. Breakfast is the most important meal of the day, so make it even more perfect with the power of protein!
Kellogg's Special K Protein Plus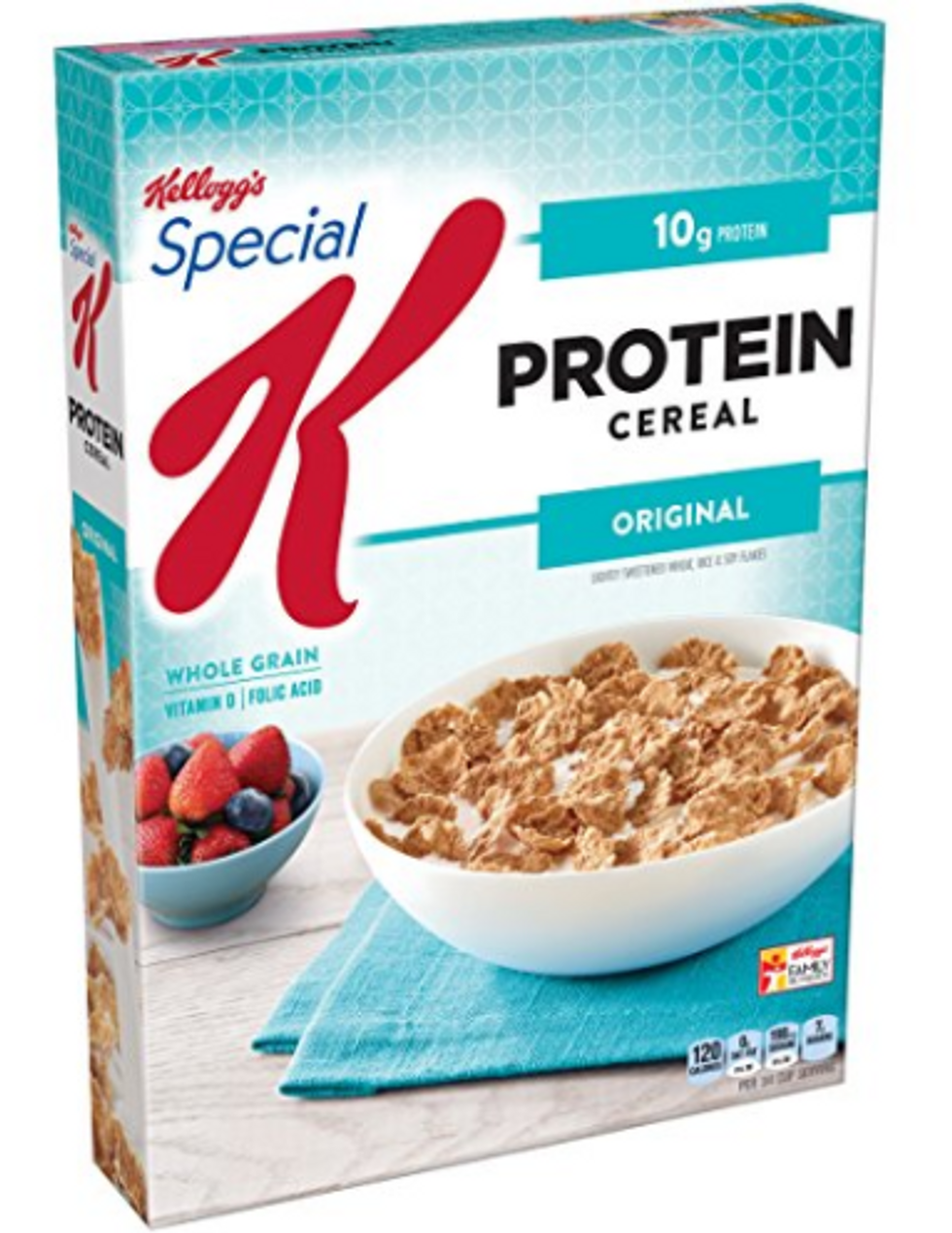 Crunchy, healthy, and packed with 10 grams of protein per serving, Kellogg's Special K Protein Plus is a whole grain way to start the day. Filled with Vitamin D and folic acid, this protein-rich cereal is lightly sweetened and full of flaky goodness made from wheat, soy, and rice. Add milk for even more protein and jump start your morning the Special K way. Just 100 calories make for a light bite for a quick and easy breakfast.
Nutritious Living Hi-Lo Original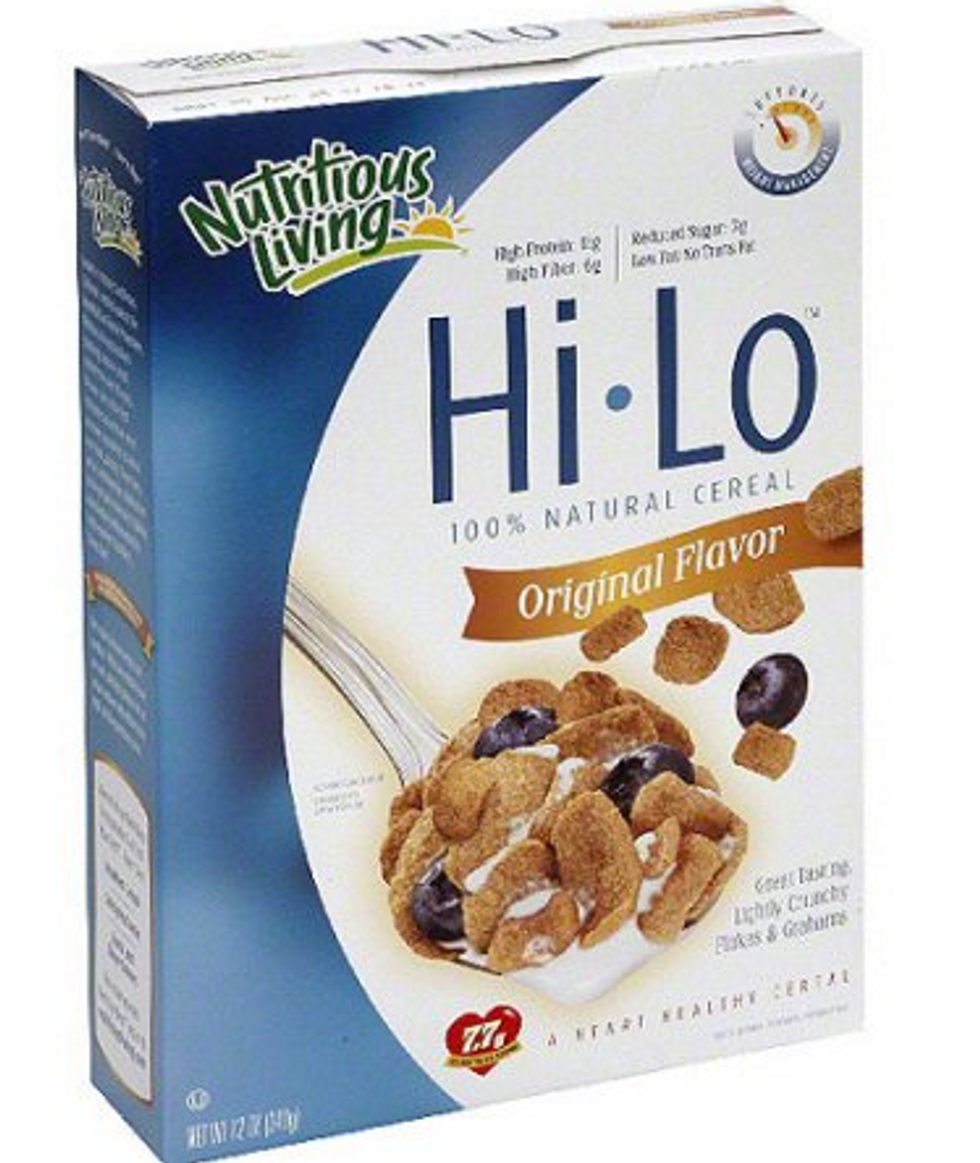 Crunchy as can be and perfectly sweetened, Nutritious Living Hi-Lo Original cereal is all-natural and low-carb. With 12 grams of nutritious soy protein per serving and no sugar added (sweetened with Splenda), this crisp cereal is healthy and hearty. Choose Vanilla Almond, Strawberry, or Maple Pecan for even more flavor, and your breakfast bowl will be a protein powerhouse at just 100 calories per ½ cup. The high fiber content makes Hi-Lo great for digestion and that filled-up feeling too.
Kay's Naturals Apple Cinnamon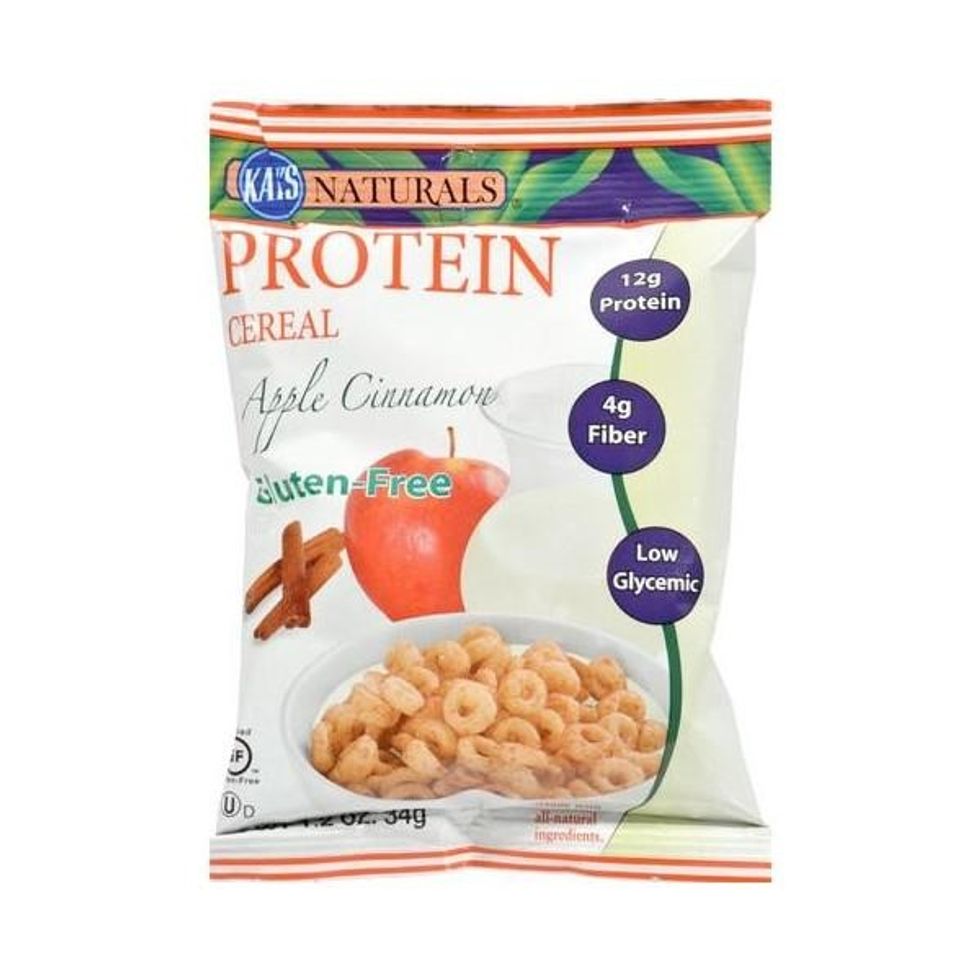 Via proteinwise.com
Gluten-free and full of healthy protein (12 grams per serving), Kay's Naturals Apple Cinnamon is sweet and satisfying at just 120 calories per bowl. The round "O" shapes are great for snacking on dry or in a bowl with cold milk, and that comforting apple cinnamon taste is what great breakfasts are made of. No preservatives or artificial additives or sweeteners, this high-protein cereal is healthy as can be and just as tasty. Try French Vanilla and Honey Almond too.
Cheerios Protein Oats & Honey
You have been enjoying Cheerios since you were a kid, but now it is time to pump up the protein factor with Cheerios Protein Oats & Honey, packed with 7 grams of protein per 210 calorie serving. Crunchy oat granola clusters paired with those traditional "Os" make this honey-kissed cereal full of tempting texture. 14 vitamins and minerals round out your breakfast with 100% whole grain goodness. Comes in Cinnamon Almond too.
Benefit Nutrition Protein Plus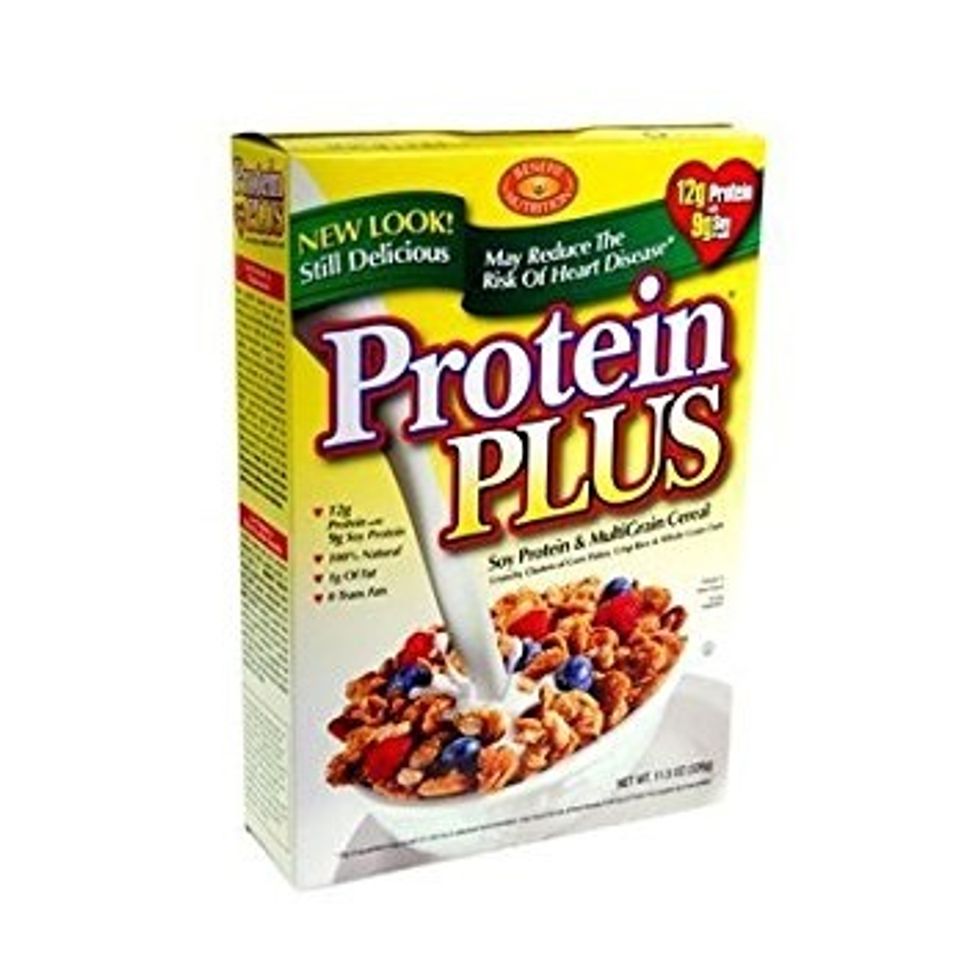 Via amazon.com
12 grams of protein for 140 calories makes Benefit Nutrition Protein Plus a great way to get that much-needed protein in your diet first thing in the morning. Lightly sweetened crunchy clusters blended with crisp brown rice, light corn flakes, and hearty rolled oats, this protein-packed cereal is a medley of low-fat goodness that fills you up without slowing you down. Get the benefit of Benefit Nutrition for a body-boosting breakfast.
Grab some milk from the fridge and breakfast is all set. Up your protein intake and you will feel satisfied, energized, and ready for a protein-fueled day! Enjoy!