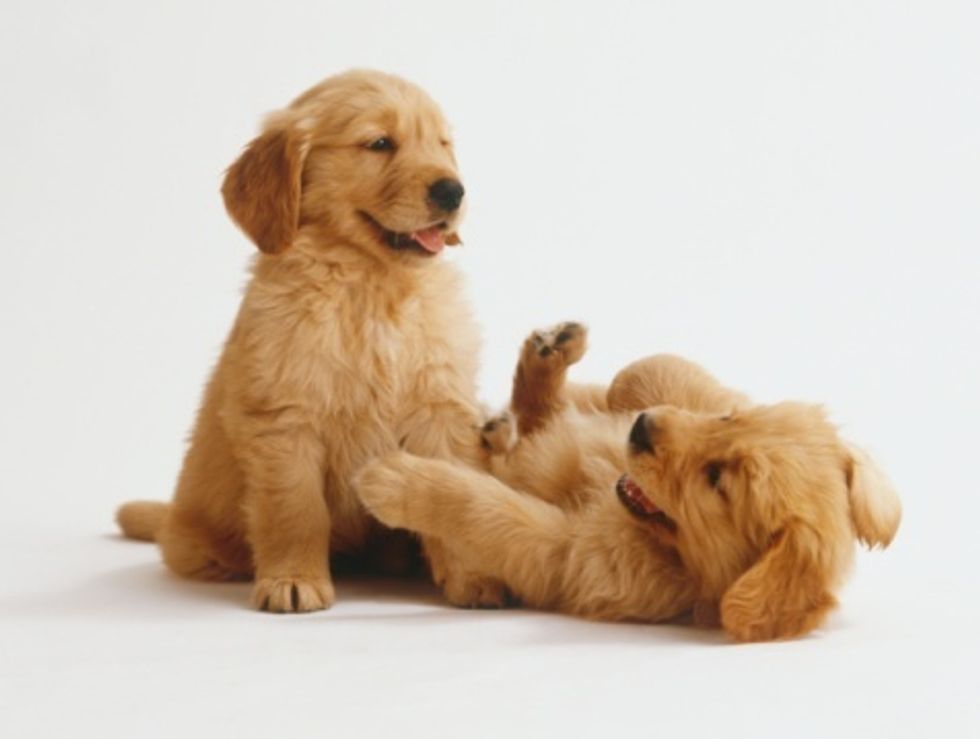 Here's Where To Find the Best Supplies For Your New Puppy
Puppies are great. They're filled with joy and energy, so are often just as challenging as taking care of a newborn. And when it comes to supplies -- leashes, treats, beds, toys -- the market can be intimidating. Dogs have many different personalities, so they need supplies that will be optimal for their uniqueness. In the category of unique dog supplies, BarkShop comes out on top.

Heel, boy!
Our favorite leash on the site is the Guacamole Leash. It's Southwest inspired, stain-resistant, holds up to heavy pulling and biting, and is most importantly, adorable.
Good dog!
When your new puppy is being good (which may be a rare occasion at first), you'll want to have a supply of treats at the ready. The Chicken and Biscuits Medley is filled with meaty goodness, and a 5oz package is only $10.
Bedtime!
When your dog is all tuckered out, the cozy Snuggle Sack is just what they need. If your dog is a snuggler, this is the perfect vessel to inspire lovely doggie dreams.
Fetch!
BarkShop's endless array of toys will make you dizzy. We love the Dura Squeaks toy for heavy chewers. Puppies love to chew and often destroy everything they get their teeth on, so it's nice to know this non-toxic squeaker (that also floats in water) will keep your dog occupied for hours.
BarkShop gives you free shipping on orders of $35 or more, and free returns on all your other orders. Log on to BarkShop for all of your canine needs, and good luck with your new best friend!