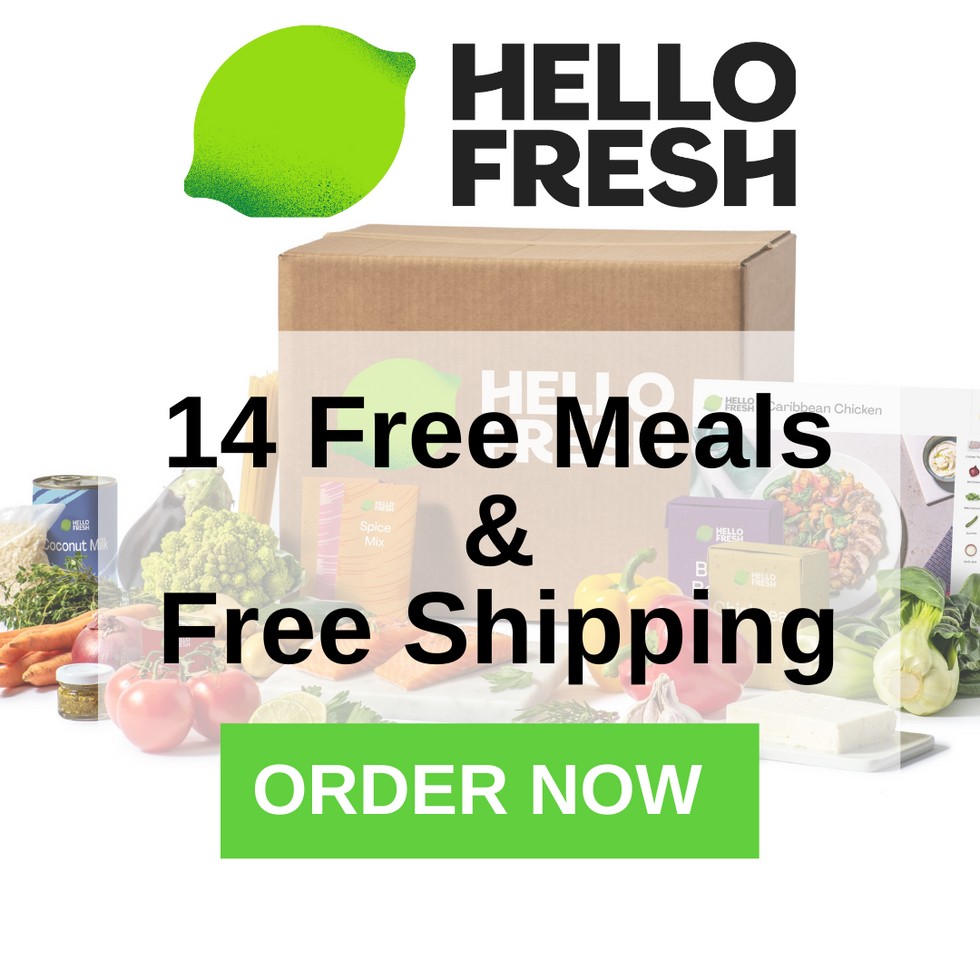 The way we prep and cook dinner is changing. The days of spending hours grocery shopping, reading cookbooks, searching for recipes online, measuring out ingredients are well and truly over. It's all about convenience now, and meal kit services are booming.

Whether you're completely new to meal kits or just trying to figure out which one is right for you, our editors have done their research and have tried two of the top dogs in the industry: HelloFresh and Blue Apron, and it's fair to say there is a clear winner!
Here's how the two kits compare.
Convenience
Winner: HelloFresh
Both services come with recipes broken down step-by-step, so they're mistake-proof. However, Blue Apron's recipes seem to take more time. The consensus is that the meals take longer than half an hour to prepare – some upwards of 45 minutes, and the prep is often labor-intensive. This defeats the whole purpose of a meal kit service, some customers complaining that their meals aren't designed for beginners or busy moms.
With HelloFresh, the meals are pre-portioned and require less prep, making them more accessible for people at all levels, and more convenient for people who have little time in the day to prepare their meals.
Flexibility
Winner: HelloFresh
Overall, HelloFresh is more flexible and has more plans available. They have a Meat & Veggie, Veggie, Low Calorie, and a Family Friendly plan, all of which you can choose between 2, 3, or 4 recipes per week, for either 2 or 4 people. With Blue Apron, their Signature, Freestyle, and Vegetarian meals all only serve 2 people, and you can only choose between 2 and 3 recipes. Their SIgnature for 4 is the only one that you can choose 4 servings and 2, 3, or 4 recipes.
Plus, With HelloFresh, you can skip weeks, or cancel your subscription at any time easily. This doesn't seem to be the case for Blue Apron.
Luke, a verified review on consumer affairs, says, " Blue Apron makes it extremely tedious to cancel a subscription. To cancel, there is no documentation on their website or support. You can't remove your credit card. The only option is to delay up to 5 weeks. To get the process started, one needs to email their support team, requesting to cancel. This does not appear to be monitored on weekends very well and is delayed by several hours. Without constant monitoring of your email, a business day already passes."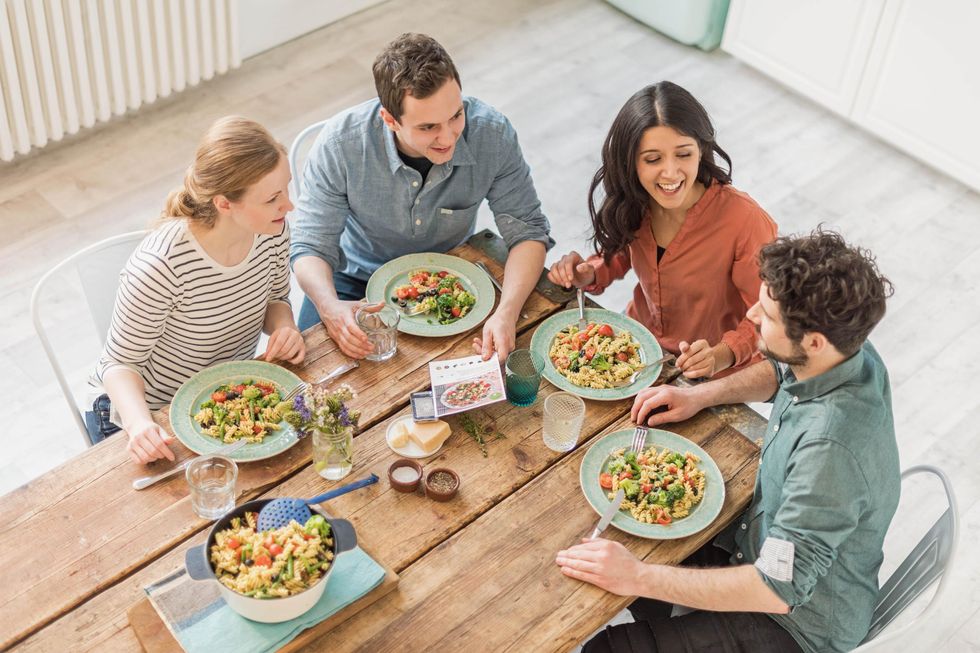 Price

Winner: HelloFresh
The prices vary for both meal kits depending on serving sizes and ingredients. Both Blue Apron and Hello Fresh have multiple plans and options. Blue Apron's 2-person plan is $9.99 per serving, and shipping is only free when you get 3 recipes a week (otherwise shipping is $7.99). Their Signature For 4 plan is $8.99 per serving.
Whereas all Hello Fresh's plans (Family, Veggie, Meat & Veggie, Low Calorie) for new customers start at $7.49 per serving, depending on how many people and the number of recipes per week. You can choose either 2, 3, or 4 recipes per week. Plus, you can pause at any time, and shipping is only $6.99, but free when you first sign up.
Taste
Winner: It's a tie.
Blue Apron recipes are more gourmet when it comes to home cooking. Their recipes include the likes of Katsu-Style Wild Alaskan Pollock, Italian-Style Beef Salad, and Tilapia Veracruz.
However, there is less variety in the meal choices with Blue Apron, so there are weeks that you may find yourself eating something you've already tried or that you're not too excited about.
HelloFresh's recipes are less "gourmet," but there is more variety, so you can always mix it up. Plus, they are more approachable to cook. That's not to say that they're any less delicious, though. Chicken Cheddar Fajitas, Chicken Sausage Gemelli Bolognese, and Balsamic-and-Fig Beef Tenderloin are just a few of the delicious recipes HelloFresh has to offer.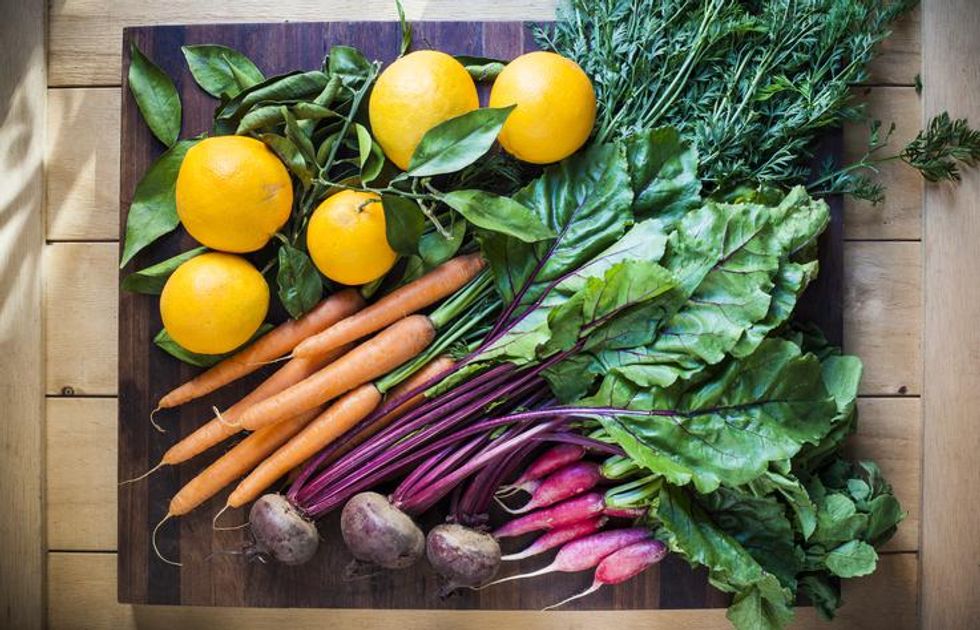 Customer Reviews

Winner: HelloFresh
On Consumer affairs, HelloFreshhas a 4 star rating overall and many glowing reviews. Whereas Blue Apron only has a 2.5 star rating.
HelloFresh is continuously praised for its customer service and its helpful call center team. One trust pilot reviewer explains that they had been charged twice due to an error loading a page, but HelloFresh was quick to rectify the situation.
" Phoned the call center and was helped by a gentleman who sorted everything out straight away! Very happy with the service and grateful that they understood the error and refunded my money! Thank you HelloFresh"
Overall Winner: ⭐ HelloFresh ⭐
Blue Apron and HelloFresh both help their users cook delicious meals. Blue Apron's meals are definitely more gourmet, meaning they are more advanced. HelloFresh is more accessible for people of all levels.
Plus, HelloFresh is a better value overall. Not only that, but the packaging is eco-friendly, and its ingredients always come in pre-portioned and in perfect condition, which is unfortunately not always the case with Blue Apron. With all its perks, it's no wonder HelloFresh gets the most 5-star reviews out of any other meal kit.