The popularity of Recipe Boxes is projected to increase year on year with many families having at least tried one recipe delivery service in the last year.
HelloFresh remains the most popular choice when it comes to meal kits, with their carbon footprint being 21% lower than that of meals made from store-bought groceries. It's a move in the right direction for our health and the health of our planet.
We tried three recipes from HelloFresh. They sent all the pre-portioned ingredients, plus recipe cards right to our doorstep.
Dinner time is tough, whether you're single and not bothered cooking for one or have a whole family of picky eaters complaining about the same meals on rotation. So when a service like a recipe box comes along, it looks very attractive. Who wouldn't want to try having your ingredients, pre-portioned, delivered to your doorstep, along with step-by-step recipe instructions every week?
It is a no-brainer as to why recipe boxes have exploded in popularity. With HelloFresh seeming to beat all the competition for the best recipe box, naturally, we had to try it out and see if meal delivery boxes are really worth it, and if so is HelloFresh where you should be spending your money.
Here's what happened:
The sign-up only took a few minutes and we loved how many options there are to choose from. We opted for the 3-recipe-a-week plan, but you can choose anywhere between 2 and 5 recipes a week for 2 or 4 people. They have plans for vegetarians, meat-eaters, quick meals, and families.
A few days later and our green Hellofresh box arrived at our doorstep. I must admit we were excited to get cooking after seeing how delicious the meals looked online when ordering our box.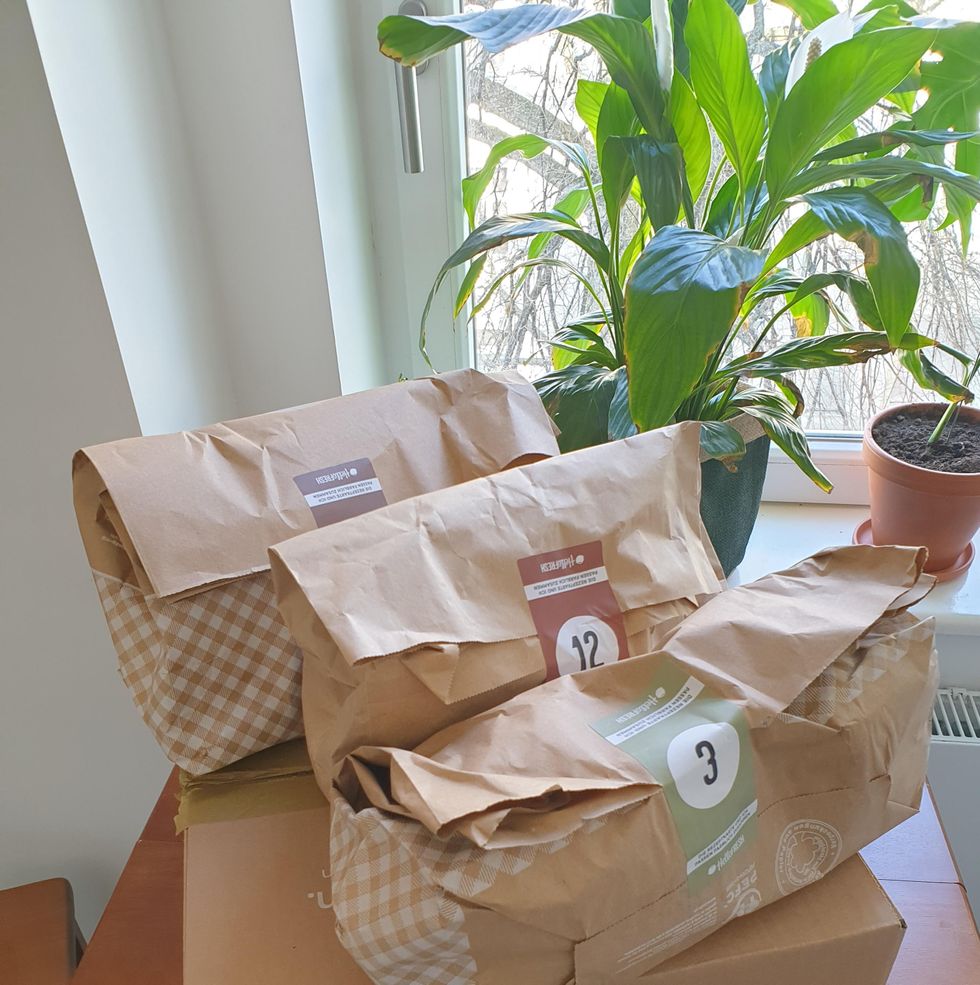 Once we opened the box, all the recipe cards were on top and packs where all the ingredients sat, neatly separated into different clearly-labeled paper bags per recipe. It was super easy to store each one in your fridge and grab once you're ready to cook, which was that evening. We couldn't wait to get cracking and see whether it really that much quicker, easier and tastier than our usual dinner times.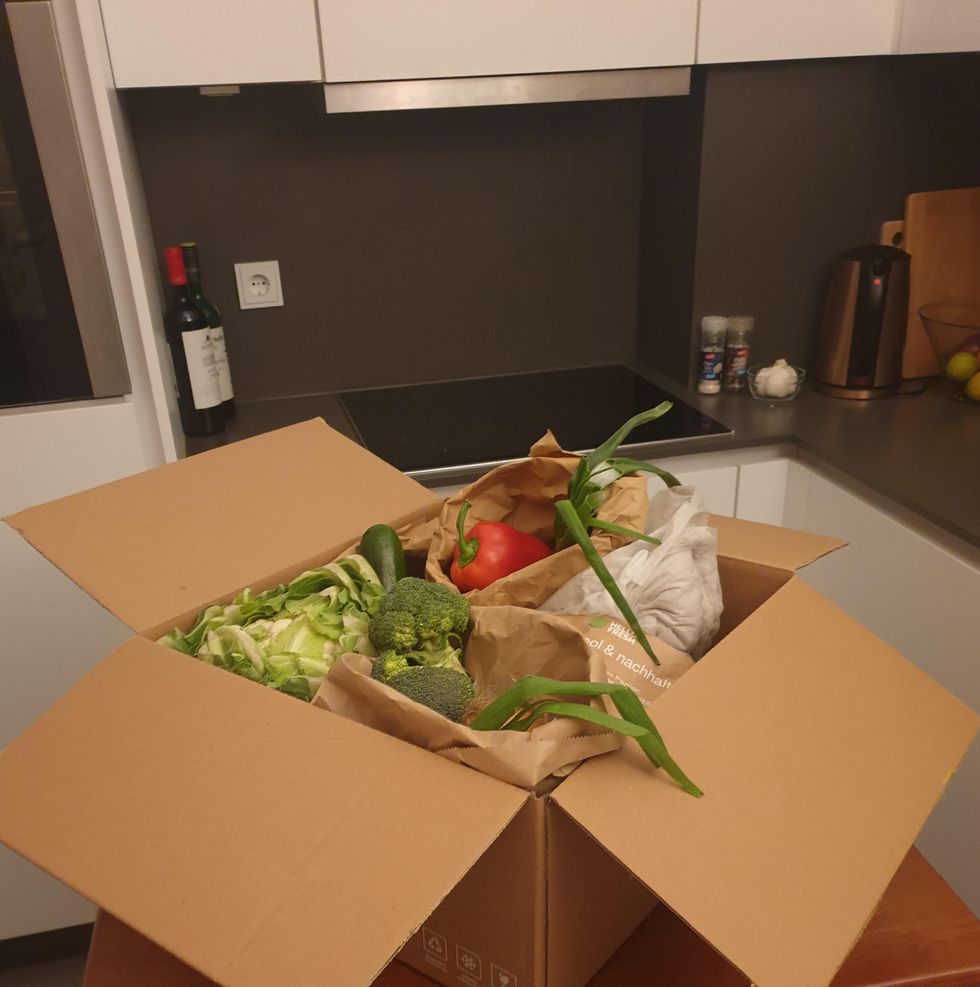 First up was Cheesy Chipotle Bean Quesadillas. We had a quick look at the recipes after laying out all the ingredients and every step looked very doable, and that's coming from someone with very little culinary skills.
The ingredients came pre-portioned which means no half-used produce or sauces, and there were only a few vegetables that needed to be chopped. Apart from the time we saved not having to go to the supermarket, this step also saved us time and also means less food waste – another environmental win.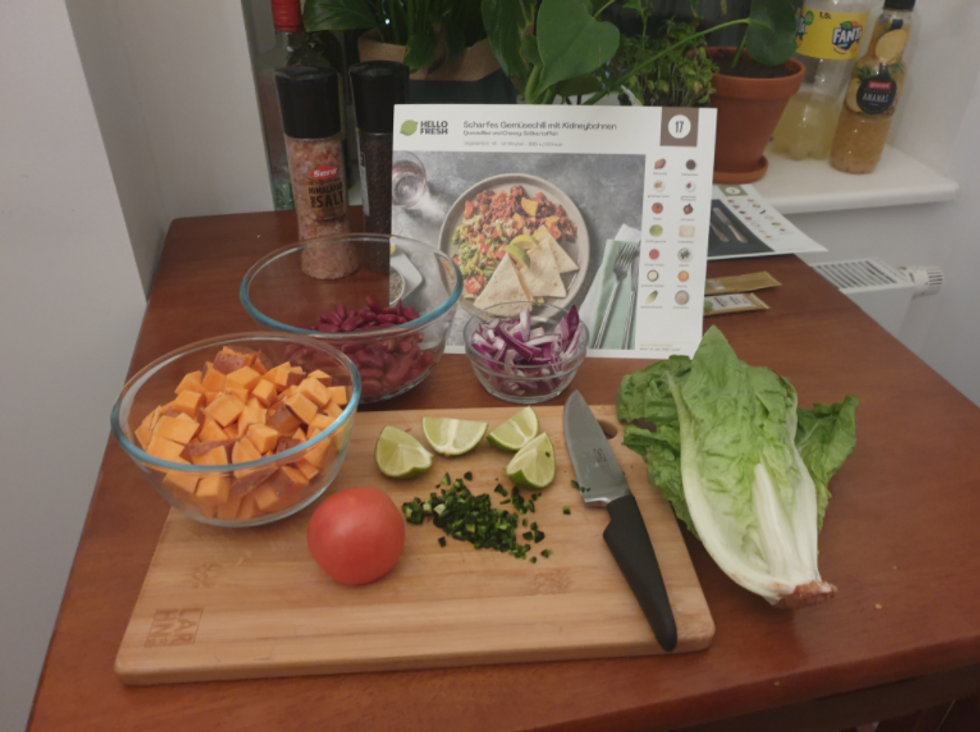 My partner and I both agreed the recipe was super easy to follow and knowing exactly what needed to be done next speeded up the whole process. After just 30 minutes and 6 simple steps, our Quesadillas were ready! And wow, I did not expect that fusion of taste to come from something I cooked! The portion was a perfect size, satisfied and full.
We especially liked that HelloFreshhad thought of every last detail from ingredients to the method to make these quesadillas better than one we'd make on our own. HelloFresh's spice blends took the recipe to the next level and providing limes for some acidity and chives for some fresh herbiness really rounded out the dish.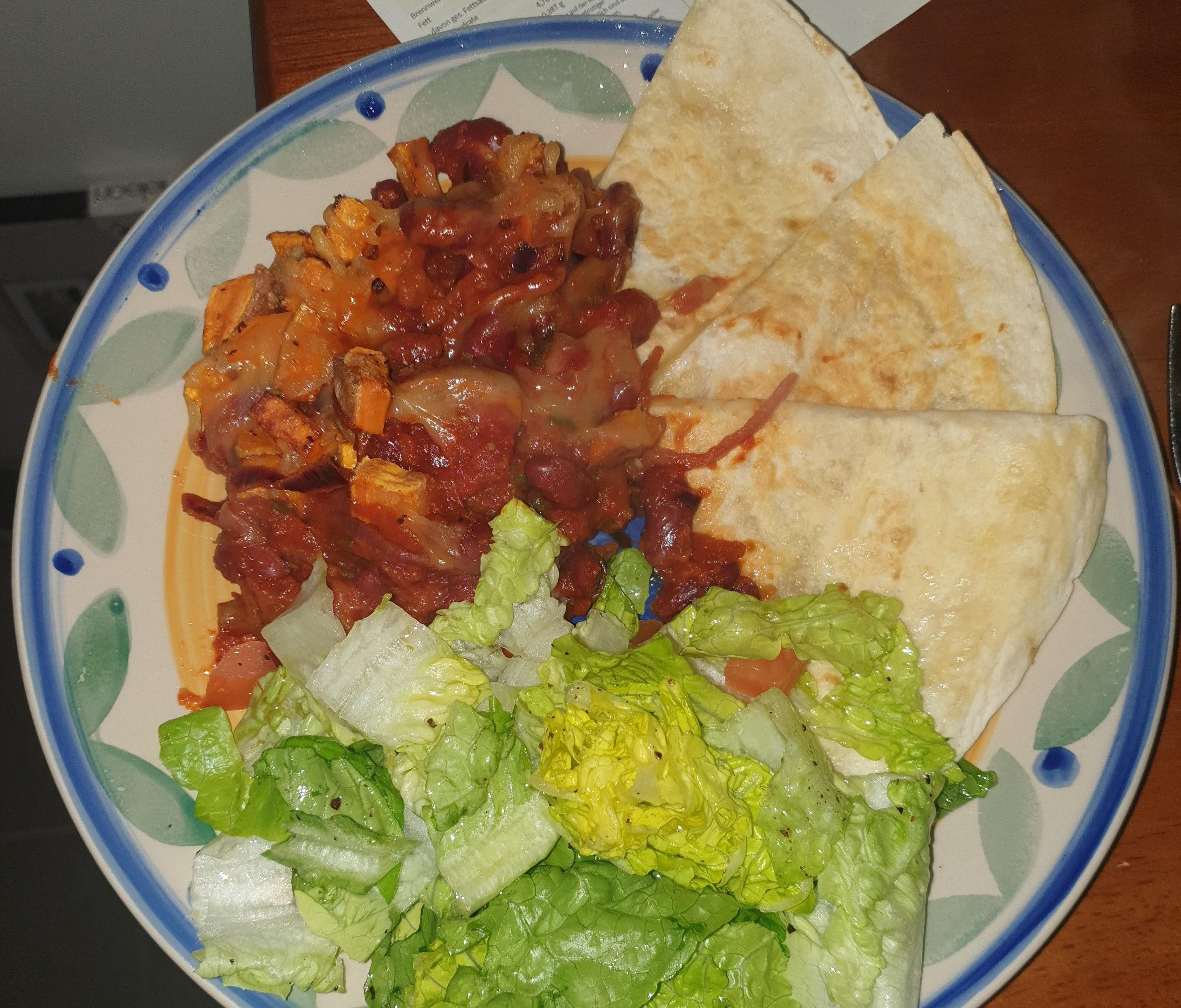 The rest of the week was no different. Our Chicken & Plum Noodle Stir-Fry and Superquick Beef Ragu were both just as easy-to-prep, delicious, and satisfying. We really appreciate the variety of cuisines we could experience in one week, with 35+ meals to choose from each week--Thai, Mexican, Italian, Korean, Chinese, Indian, and many more.
We conclude: Recipe boxes are definitely worth it if you are looking for new interesting dinner ideas, haven't got the time to plan and prep, or just want to ensure you have fresh high-quality ingredients to cook quick and easy meals that are delicious. HelloFresh ticks all the boxes, it's the#1 meal kit for so many reasons.
One thing is for sure, we're definitely keeping our subscription. Their meals start at just £3.25 per serving, so you're saving time and money.
Their subscription is completely flexible so you can pause, skip, and cancel at any time, so if you're thinking about trying a recipe box we'd recommend HelloFresh.
Check them out to find out more about their convenient service, wholesome recipes, and sustainable innovations.
Update: The folks at HelloFresh are extending a special offer to our readers! Follow this link to get up to 50% off your first four HelloFresh Deliveries.