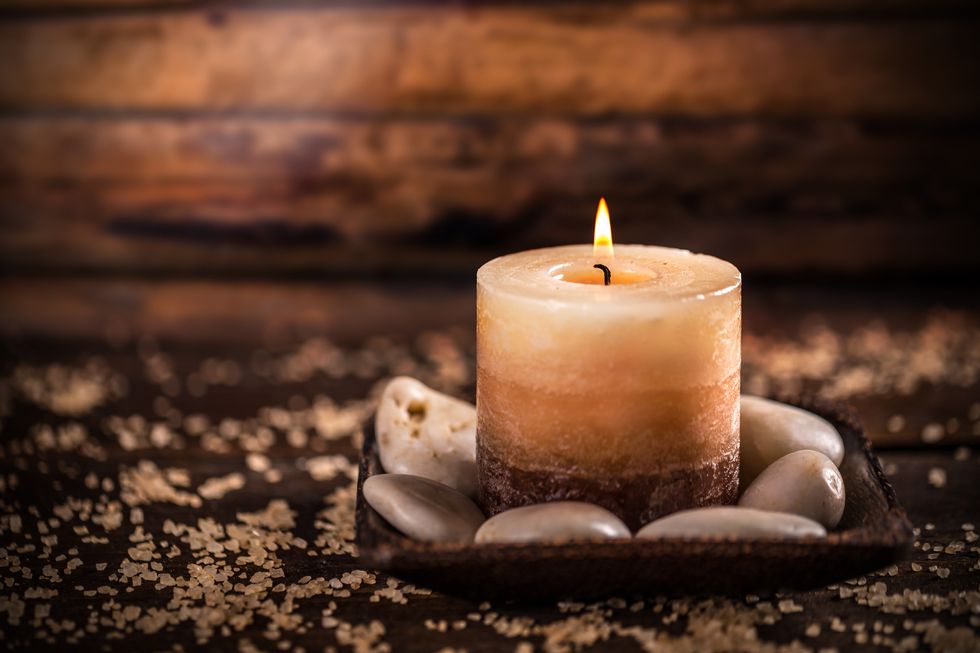 The Top Healthy Alternatives to Scented Candles
Looking for healthy alternatives to scented candles? Here are our top picks in different price ranges.
Scented candles are some of the most beloved and coveted home goods on the market. They make an easy gift, mask unpleasant odors, and set the mood for many special occasions. Some of us even come home to the wafting smell of a scented candle greeting us at the door. Cedar, lavender, citrus, bergamot, garden rose, patchouli. There are so many wonderful scents to choose from. But are scented candles actually safe to use?
The unfortunate answer is no. Scented candles cause indoor air pollution that's hazardous to your health. A 2009 study from South Carolina University revealed that burning scented candles releases harmful toxins and chemicals in the air. Burning artificial scents, paraffin wax, and lead wicks releases toxins that can lead to allergies, headaches, and even the development of cancer. Some of the toxins found in scented candles are also found in diesel fuel, paint, lacquer, and nail polish remover! Luckily there are some awesome healthy candle alternatives on the market.
When shopping for healthy candle alternatives you want to make sure the wax is paraffin free, the scents are all natural, and the wick is made of either cotton or paper. Look for candles made of beeswax, soy, and other all natural vegetable waxes. Another healthy alternative to scented candles is burning incense or diffusing essential oils.
To help you make the switch to healthy candle alternatives we rounded up our favorite natural candles and incense on the market. Here are the best options for you at three different price points. No chemicals or toxins found here!
All Natural Wax Candles with Cotton Wicks
Under $25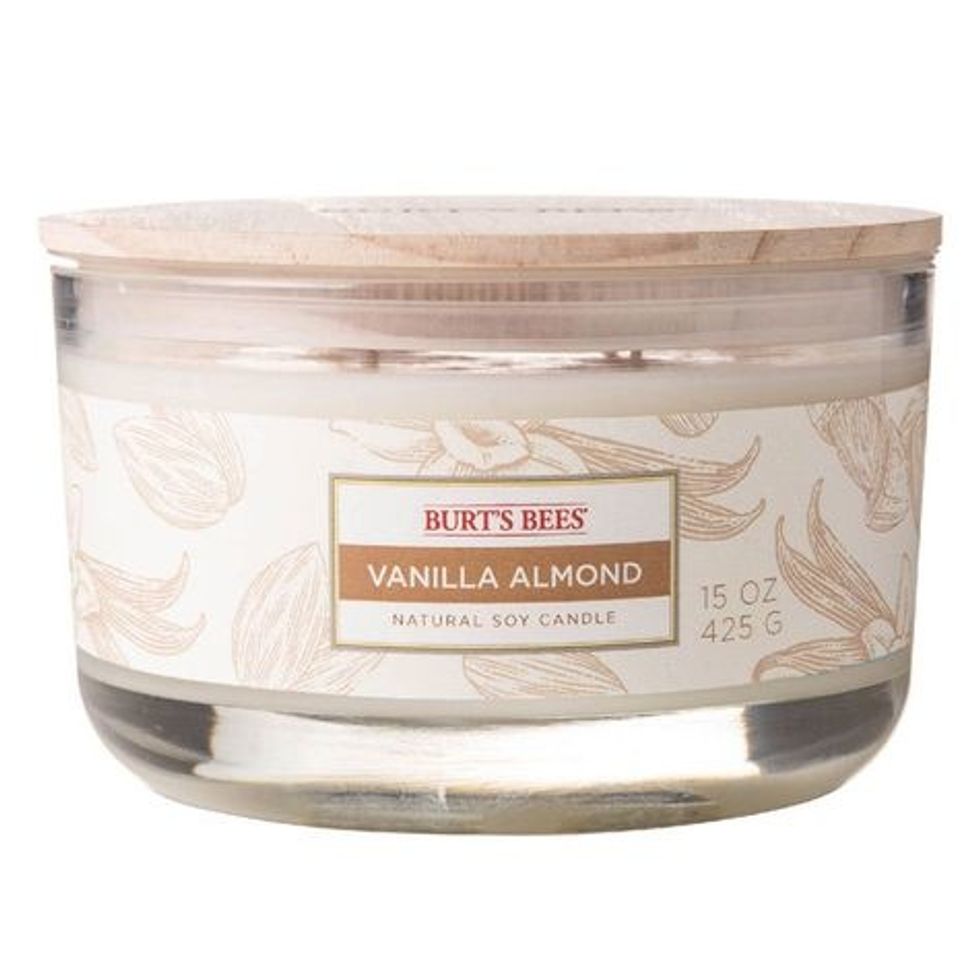 Burt's Bees Vanilla Almond Natural Soy Scented Candle Alternatives
1.) Burt's Bees Vanilla Almond Soy Candle $12.99

Burt's Bees delivers all natural products and their candles are no exception. This affordable candle smells sweet and comforting and emits no harmful chemicals. It's made of all natural soy wax, free of any paraffin and artificial scents. With a cotton, lead-free wick and essential oils mixed in, this candle is safe and smells absolutely delicious!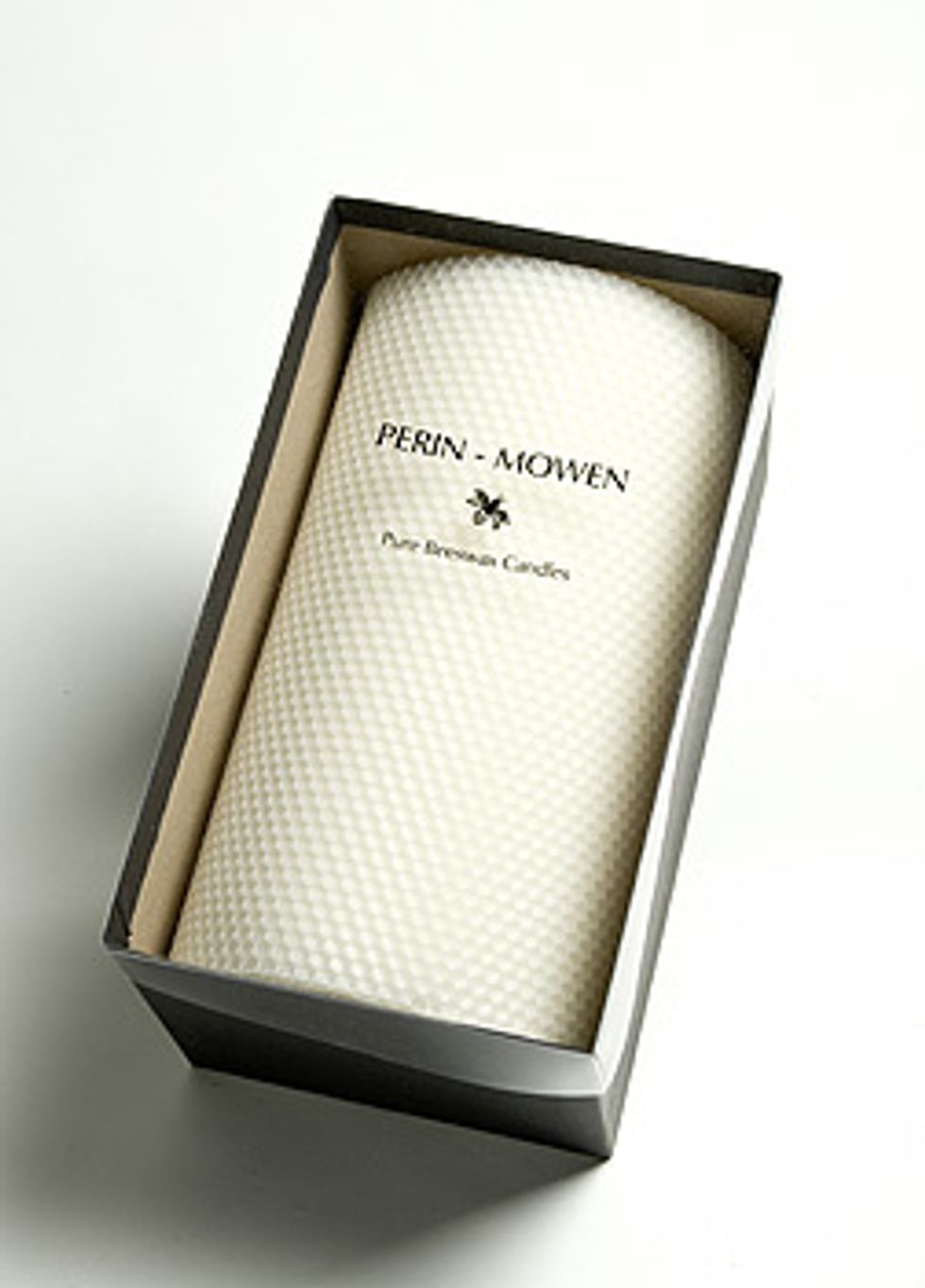 Perin Mowen Beeswax Scented Candle Alternatives
2.) Perin Mowen Beeswax Candle $24
Beeswax is a wonderful healthy alternative to paraffin wax. When burned it emits a naturally sweet smell without any added scents. This beautiful honeycomb beeswax candle by Perin Mowen is hand rolled in Soho in New York City. The smell is clean and slightly sweet. These candles are beautiful in clusters or on their own.
Mid Range: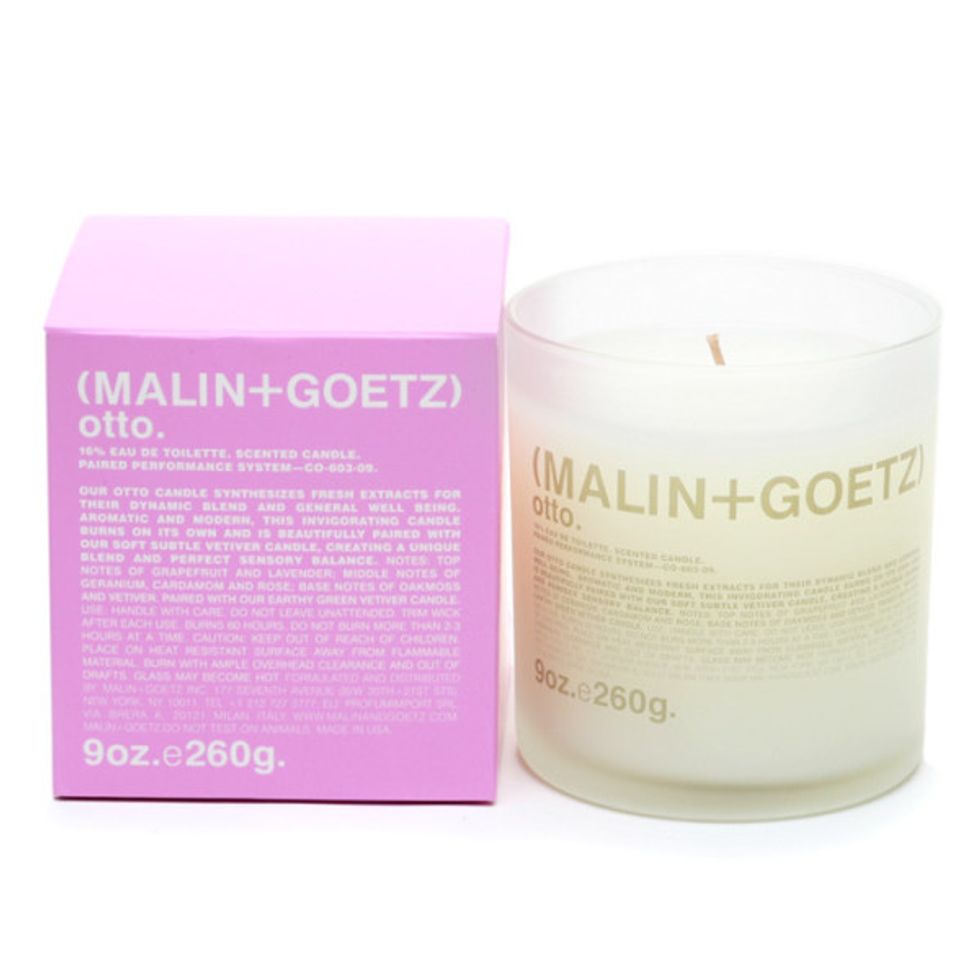 Malin + Goetz Otto Scented Candle Alternatives
Malin + Goetz is a popular skincare brand dedicated to creating luxury products without irritants for sensitive skin. Their candle line follows the same philosophy of delivering clean, simple, non-toxic products. The Otto candle smells like a garden in bloom with hints of rose, geranium, and oakmoss. All Malin + Goetz's candles are made in Brooklyn, NY and burn for approximately 60 hours.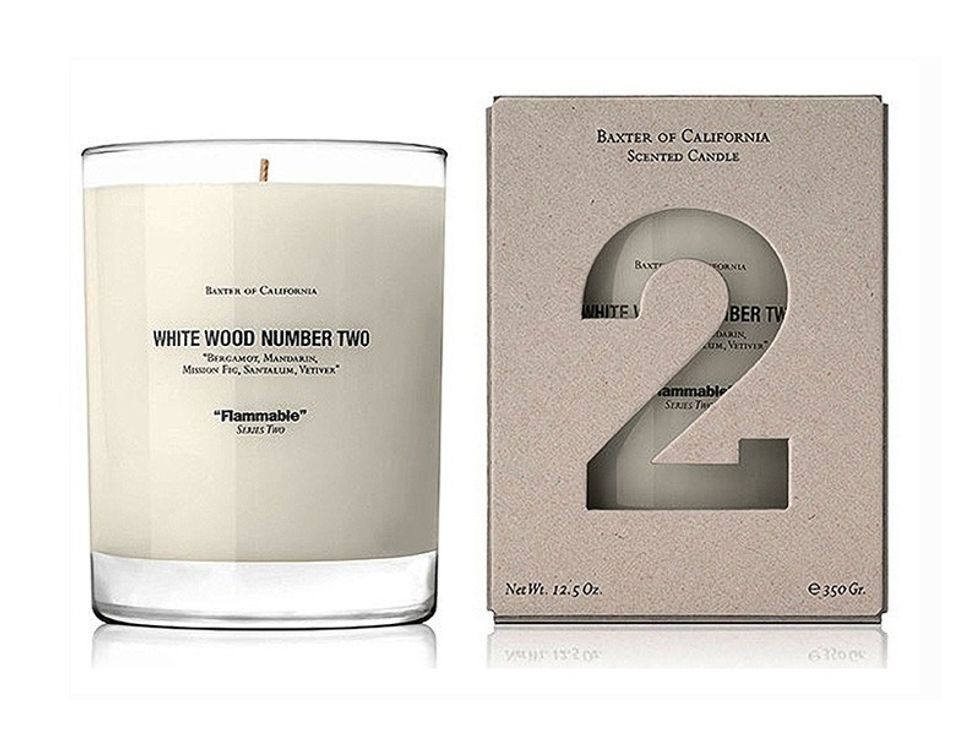 Baxter California White Wood 2 Scented Candle Alternatives
Baxter California started as a natural skincare brand for men. The candle designer Marc Atlan created a wonderful series of three candles with distinct woodsy scents. The "flammable" White Wood Number Two candle has notes of bergamot, mandarin, mission fig, santalum, and vetiver. It's made of all natural soy wax and a cotton wick. The simple and elegant container can be cleaned out and used as storage for make-up brushes or other toiletries.
Over $100+: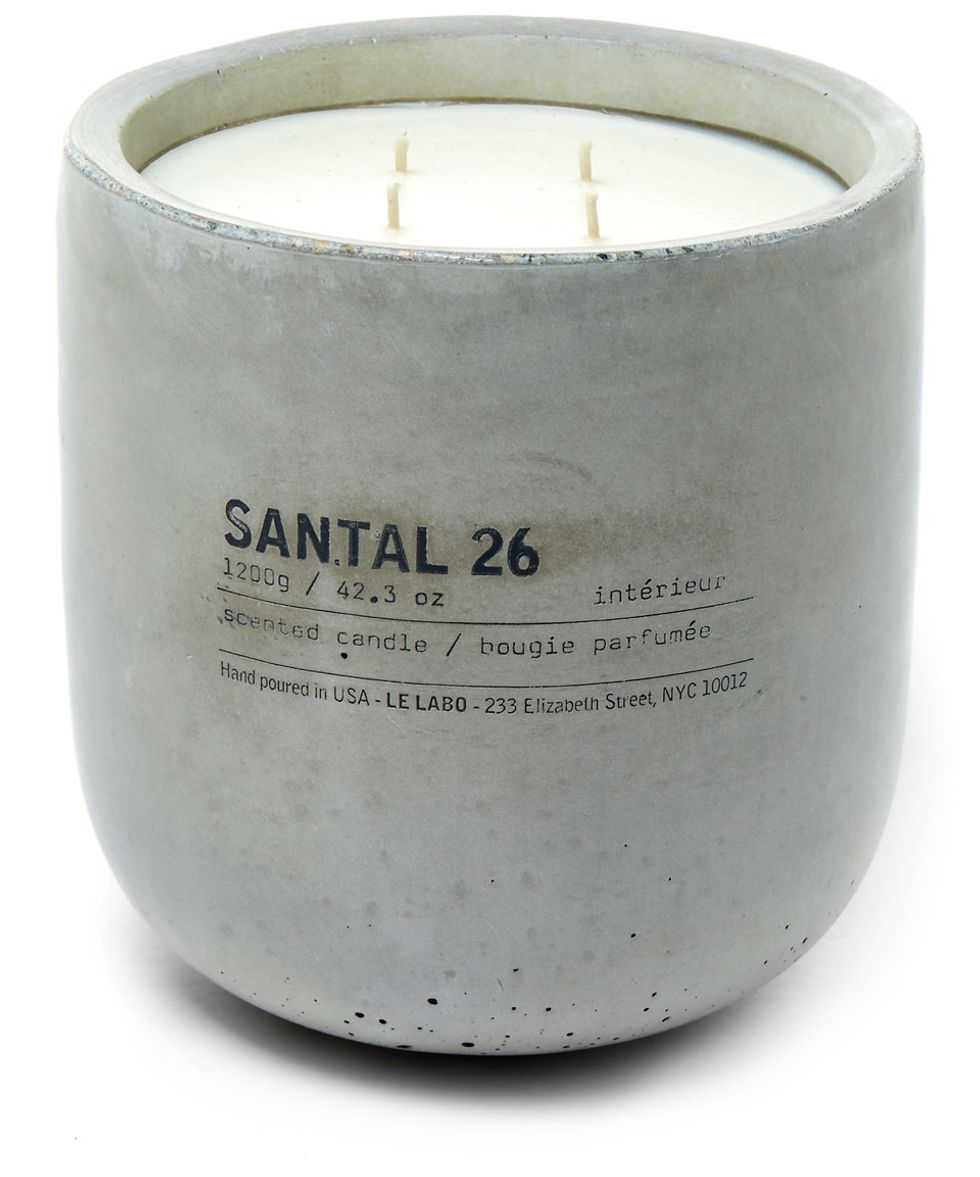 Le Labo Exclusive Santal 26 Concrete Scented Candle Alternatives
La Labo handcrafted luxury candles make a very thoughtful and indulgent gift. The Santal 26 candle is the brands best selling candle due to the unique and comforting scent. It has a gentle, smokey, leathery smell that's perfect to burn in the winter or gift during the holiday season. Made with GMO free soy wax, this candle is 100% vegan and has four cotton wicks. It burns for about 150 hours and comes in a handcrafted heat resistant base made of durable concrete.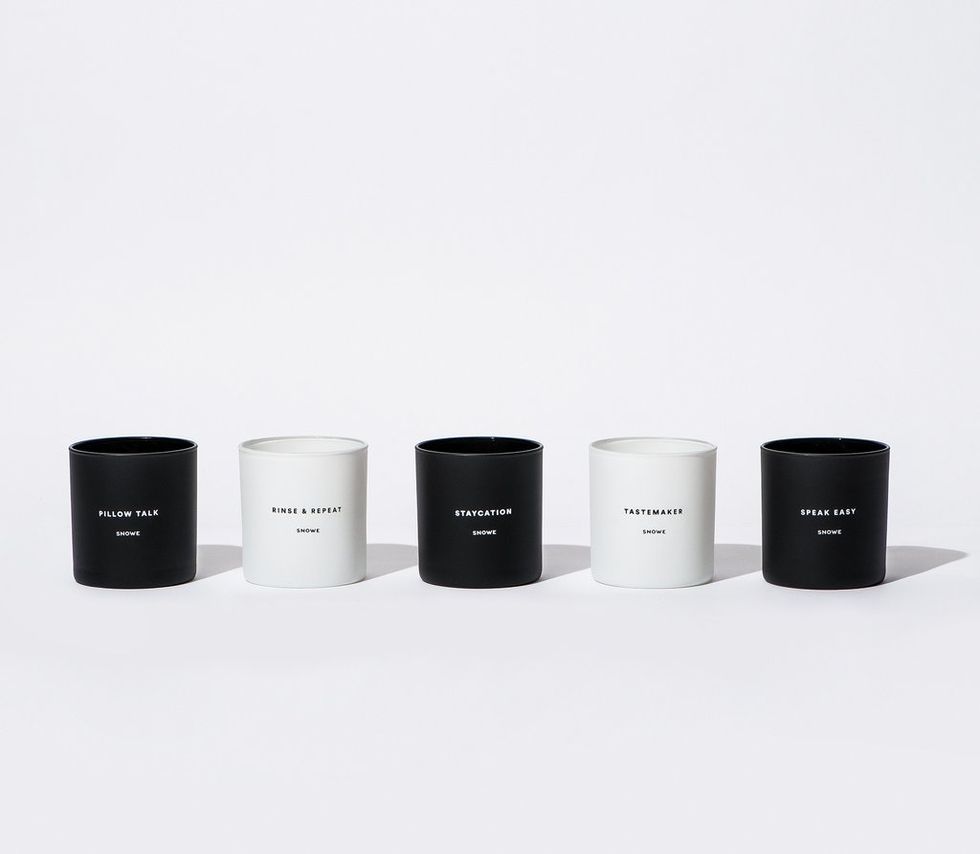 Snowe Home Soy Healthy Candle Set
6.) Snowe Home Soy Candle Set $130
This 100% soy candle set comes with five unique candles. The entire set gives you a range of wonderful scents to choose from. Pillow talk has notes of sandlewood, ginger and lavender. Rinse & Repeat has notes of calla lilly, dew drops, and star anise. Staycation has notes of juniper twig, tonka bean, and cardamom. Tastemakes has notes of shiso Leaf, wild mint, and meyer lemon. Speak Easy has notes of leather, bitters, and burnt bedar. Each candle burns for about 75 hours, giving you 375 hours of burn time in the whole set!
Incense Kits
Under $25: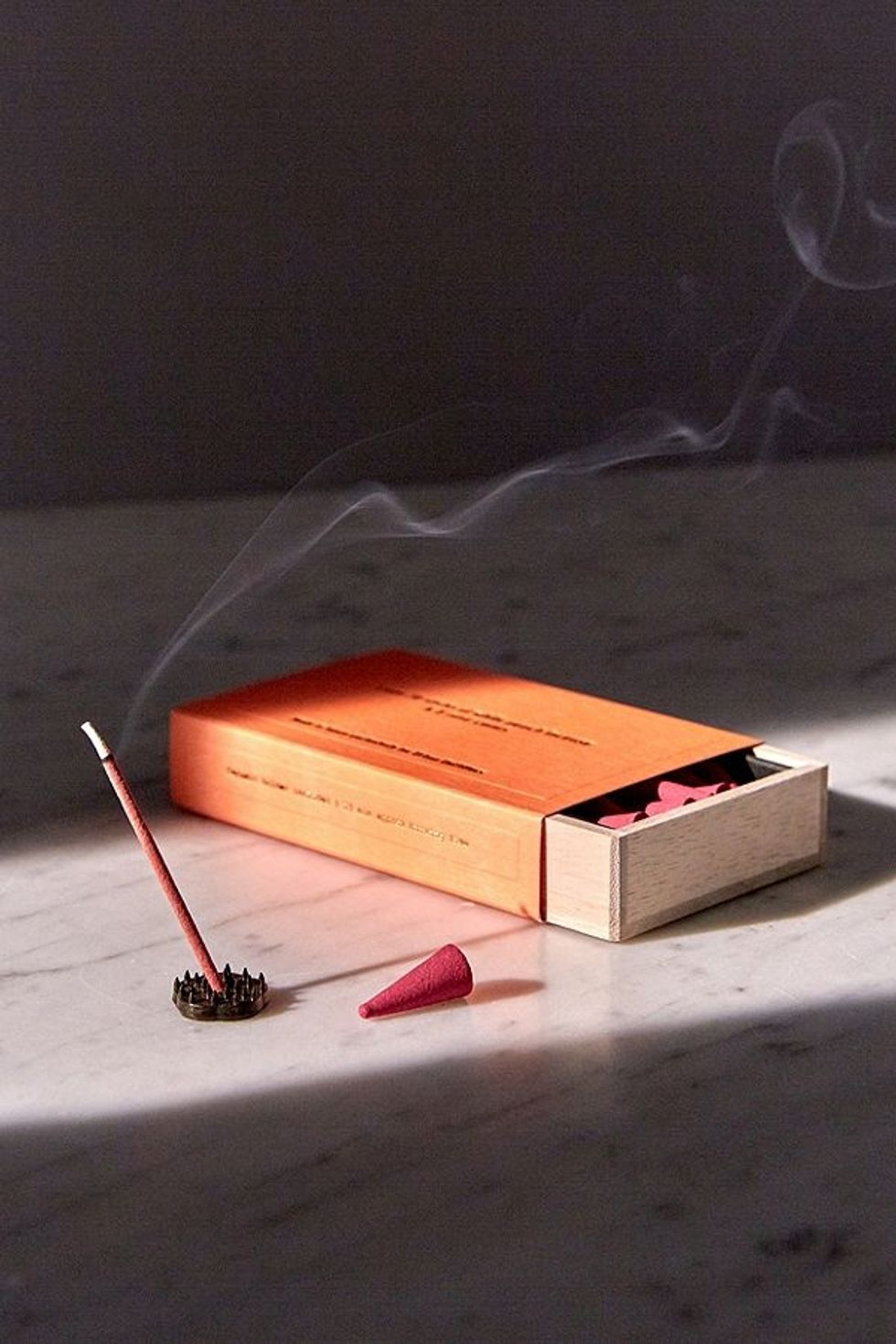 Scented Candle Alternatives UO Incense Kit in Pink
This pretty and affordable incense kit comes with a ceramic holder, 8 incense cones, and 30 incense sticks in two different scents. The pink kit comes with white peach scented incense sticks and sweet rose scented incense cones. The green kit comes with sweet osmanthus flower incense sticks and green tea incense cones. The incense burns for about 15-20 minutes.
Mid Range: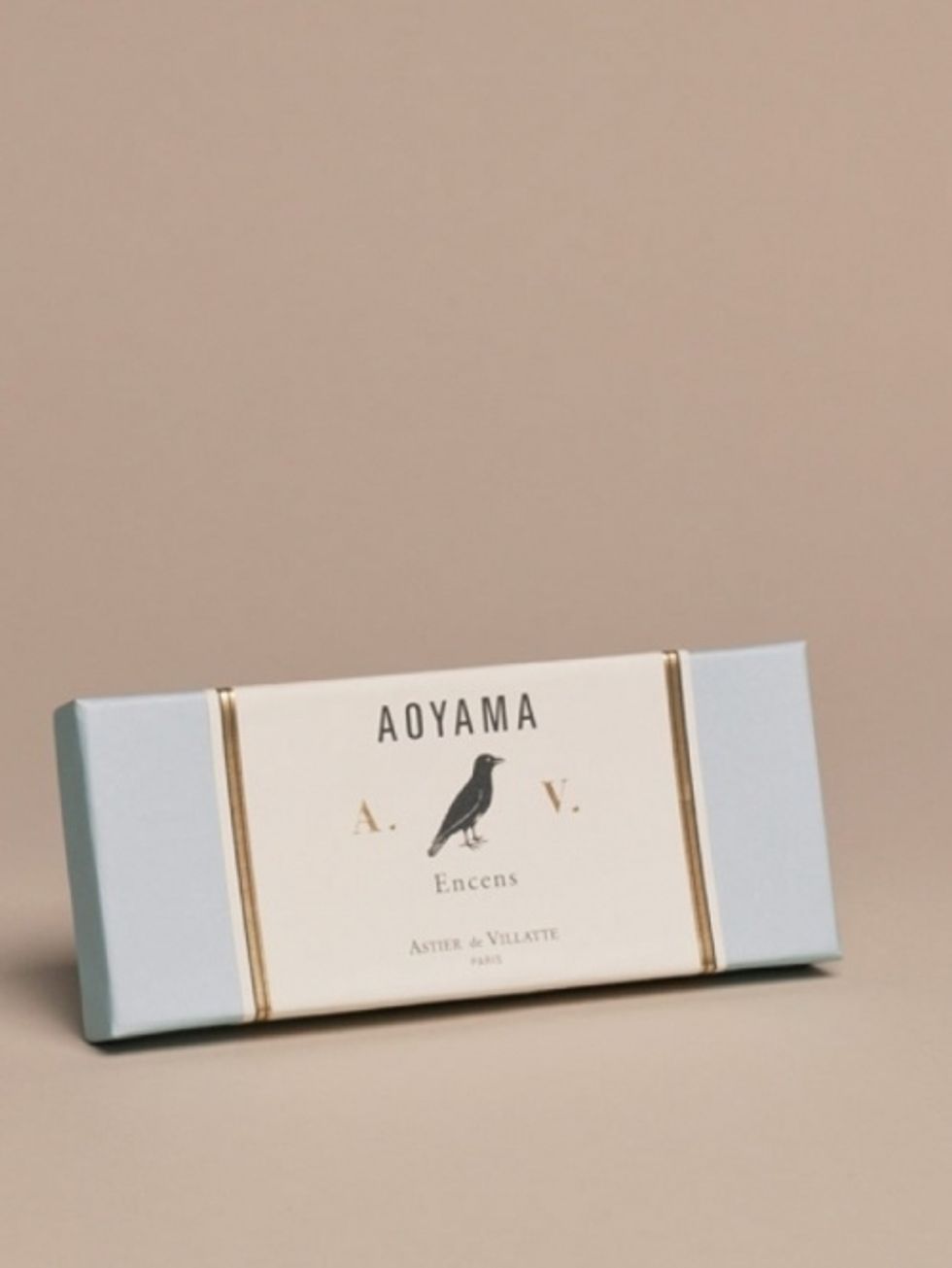 Astier de Villatte Opera Incense Box Scented Candle Alternatives
2. ) ABC Carpet and Home Astier de Villatte Opera Incense Box $50
This beautiful incense box from ABC Carpet and Home is handcrafted in France. The incense sticks have notes of hive collected honey, sandalwood, and styrax resin. All ingredients from the woods, herbs, resins, and scents are all natural. The kit comes with 120 sticks and makes a beautiful gift.
Over $100: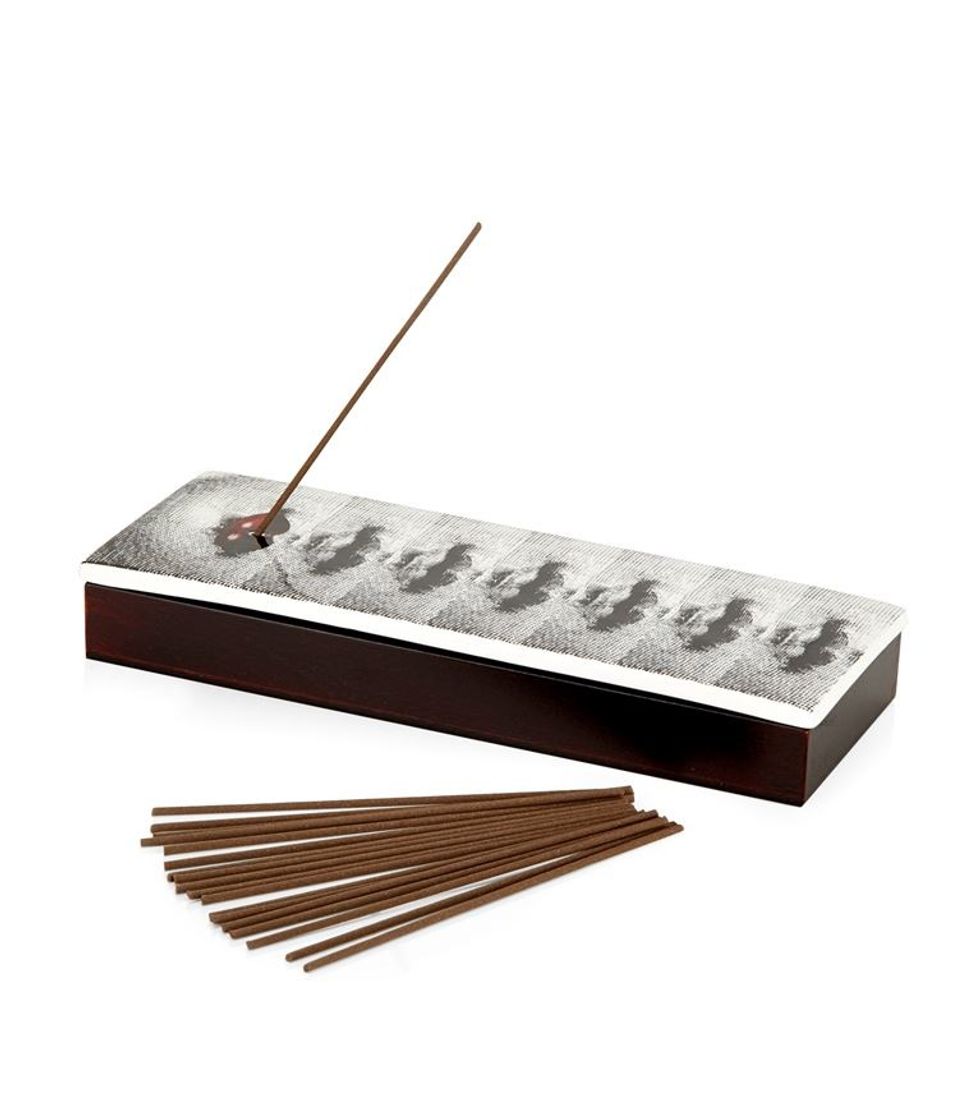 Fornasetti Bacio Incense Box Scented Candle Alternatives
Fornasetti Bacio makes some of the most luxurious incense sticks on the market. The incense sticks are made of all natural wood and natural scents. This beautiful kit, handcrafted in Italy, includes incense in the otto scent with notes of thyme, lavender, orris, cedar wood, and birch. The scent was crafted by master perfumer Oliver Polge. While this incense kit is a bit of a splurge it also comes with a work of art. The beautiful boxes are handcrafted from wood and feature a ceramic lid with lithographic images.