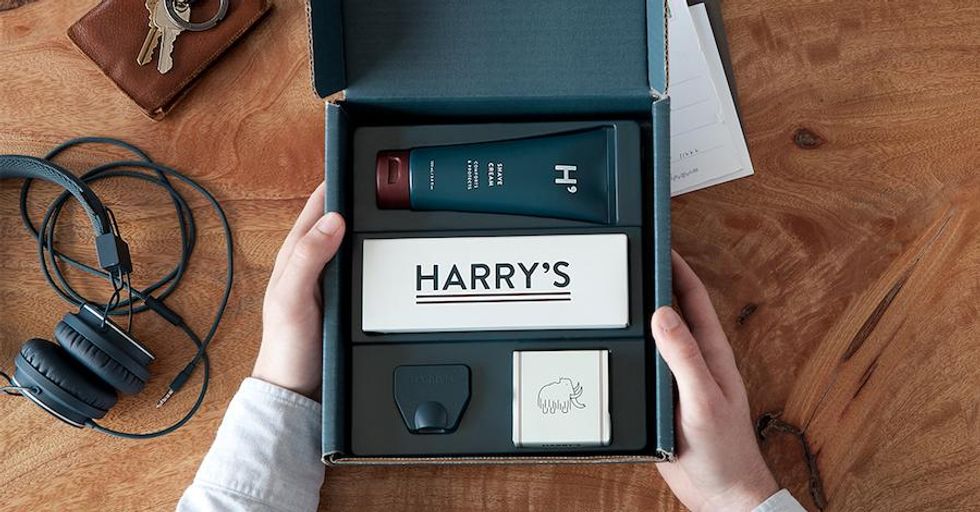 Harry's - The Best in Shaving
One of the last things I want to do in the morning is shave. In fact, I find the entire process unenjoyable; from having to go to the drugstore and paying a small fortune for refill blades, to the tight feeling my skin gets from the canned goop I rub on my face every morning, it quickly becomes a hassle for me. There are a small percentage of men who actually take pride in the daily ritual and enjoy the process, but for most of us, shaving is just something we have to do. I recently mentioned that I needed to pickup a pack of blades from the drugstore to my friend and he started raving about this new razor from Harry's that changed his whole philosophy on shaving. When he mentioned it's all online and assured me it was in my budget I became intrigued, so I skipped the pharmacy and decided to checkout Harry's website.
I was expecting to be inundated with choices but instead I found just two razors in a few colors and some shaving products. The razors are called The Truman, available in four colors and The Winston, an upscale version with a heavier handle constructed of high-grade aluminum. Harry's also has shaving gel, foam, aftershave, and razor blades, the same items you will find at any barbershop.
I ordered The Truman Set and picked an eye-catching orange handle thinking it would look rather handsome on my bathroom sink. It's simple, smart, and pleasingly stylish; something I never thought I'd say about a razor. The single razors are sold as sets so I was pleasantly surprised that my Truman came with three 5-blade cartridges, foaming shave gel, and a travel cover for the blade – covering all my shaving needs for one month. It cost $15, the price I'd normally pay for a few new blades.
As my old razor moved well past its expiration date, my new razor arrived. I have to admit I felt a little important when I opened the box. It has a clean, modern design and the handle is heavy yet sleek. I took my time shaving the first morning and I noticed a big difference. It felt really smooth as I moved around my face and there were never any mishaps or nicks. Their blades are built with a special arch designed for a comfortable and crisp shave. For me, it was easy for me to get all the different groves around my neck and chin. I don't always do the best job shaving, but I felt good about my work that morning and every day I'm getting better.
While I might not necessarily cross the line and love shaving, I do feel different, and I don't hate the process anymore. Harry's also offers a service called a "Shave Plan" where you can get blades and shaving cream delivered automatically based on how often you shave. With a cost that's less than half, and a more modern business model, I can see why guys are starting to make the switch.
Looking to decide for yourself? Harry's lets you try their products free when you subscribe to a Shave Plan. Just cover shipping.
This article is sponsored by Harry's