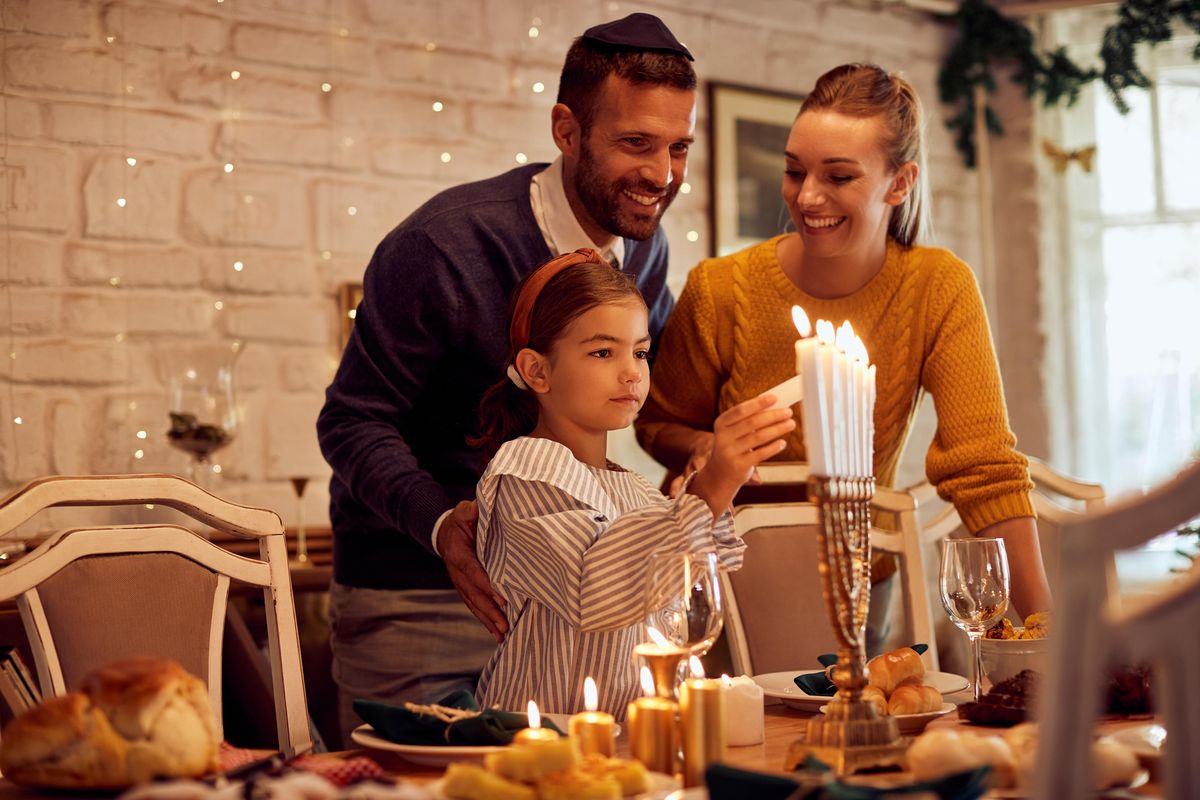 A Stylish Hanukkah Gift Guide
Hanukkah-Themed Gifts For Anyone on Your List
Hanukkah is almost here! While Hannukah is not the most significant Jewish holiday, it happens to fall in December alongside other popular celebrations like Christmas and Kwanzaa, and the New Year, so naturally, 'tis the season for gift-giving and gathering with family.
---
This year, Hanukkah, the Festival of Lights, falls during the eight days between the 18th and 26th of December. For all eight days, get ready to make merry, light the menorah, and celebrate the miracle of the holiday season.
Between the dreidel playing and indulging in latkes and sufganiyot, there are eight days of gift-giving to prepare for. Hanukkah gifts don't have to be Hanukkah themed, but it's fun when they are.
Whether you're shopping for one gift for everyone on your list or an assortment of smaller gifts to give out every day of the holiday, get inspired by these festive selections — naturally, a feast of blue and gold galore!
Anyone on your list can enjoy this slate of festively adorned gifts during both the Festival of Lights and every day after.
All products featured are independently selected by our editors. Things you buy through our links may earn us a commission.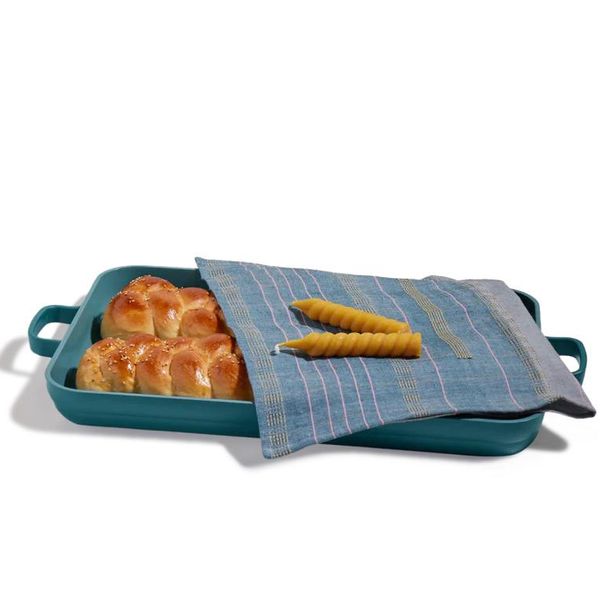 The makers of the Always Pan have perfected the ideal Shabbat set to help you break bread with your loved ones. This gift will last past Hanukkah and bring joy to every Shabbat to come.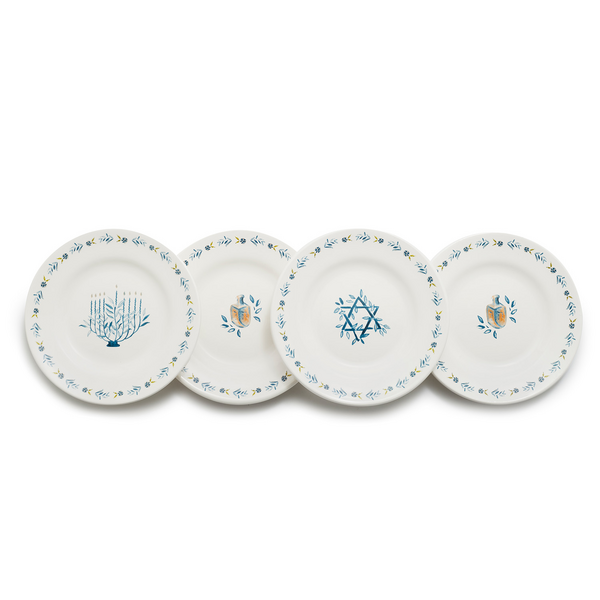 For festive Hanukkah dinner decor, look no further. This dainty dinner set will be the star of your family dinners and parties alike — no pun intended.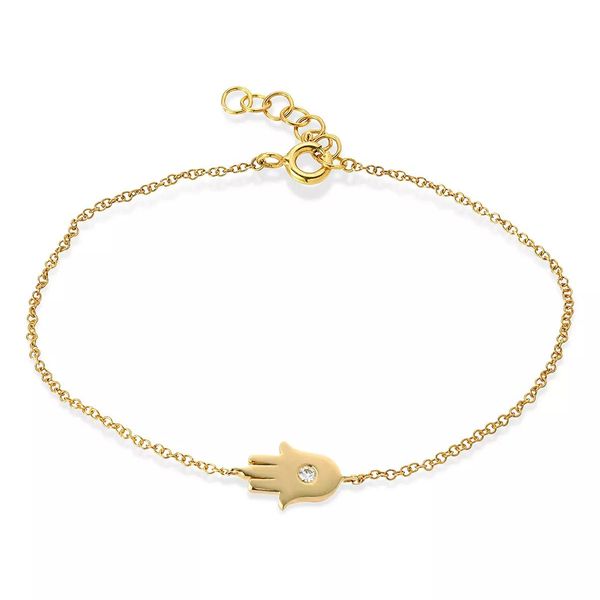 This minimalist hamsa bracelet is the perfect accessory to incorporate into your festive events and into the new year. Buy this for anyone who loves luxury.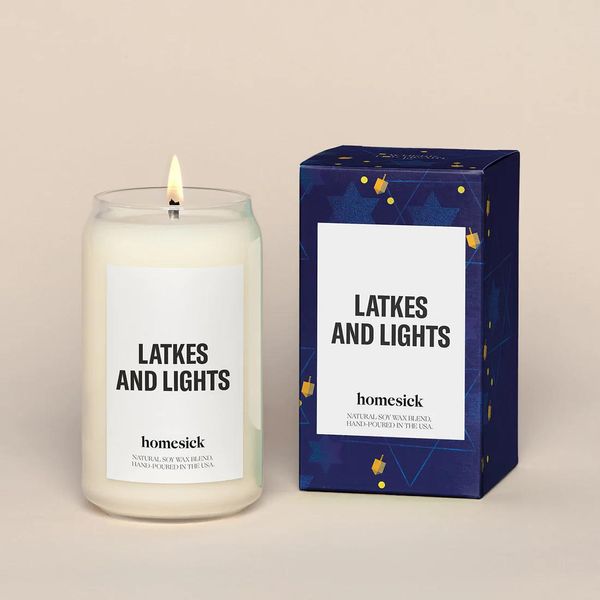 'Tis the season to light a candle and be cozy. There's no better gift than one that lasts past the holiday season and sets a calming mood in the season of chaos.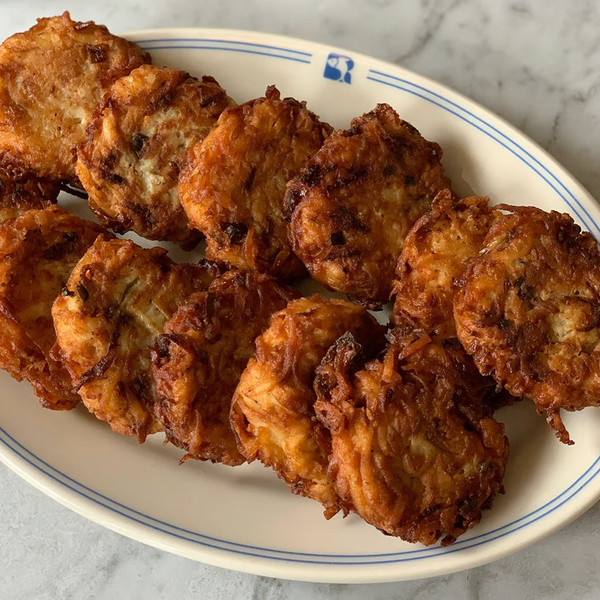 Craving the scent of real latkes? Order these iconic Russ & Daughters latkes from Goldbelly for the classic New York City taste.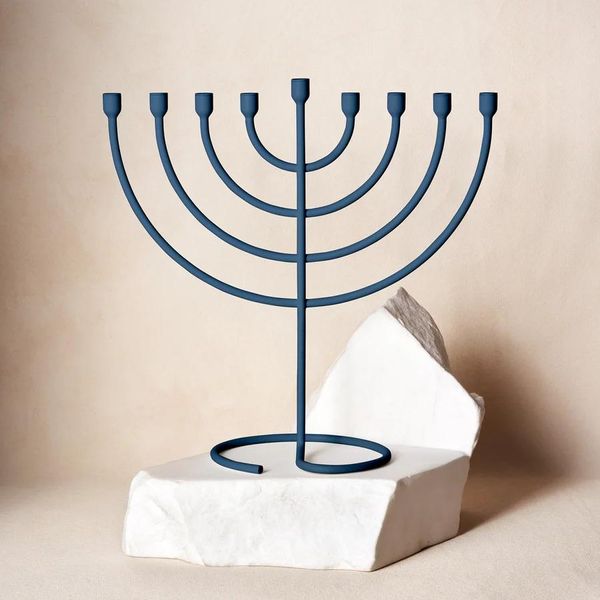 For a minimalist approach to the traditional menorah, look no further. This sleek, matte menorah comes in a gorgeous blue color that makes the perfect holiday centerpiece.
Sugarfina Eight Nights of Hanukkah Candy Collection
A play on an advent calendar and a menorah, this Sugarfina candy collection gives you a high-quality sweet treat every day for all eight days of Hanukkah. Plus, turn the packaging over to reveal a flame design to complete the menorah in a fun, delicious way.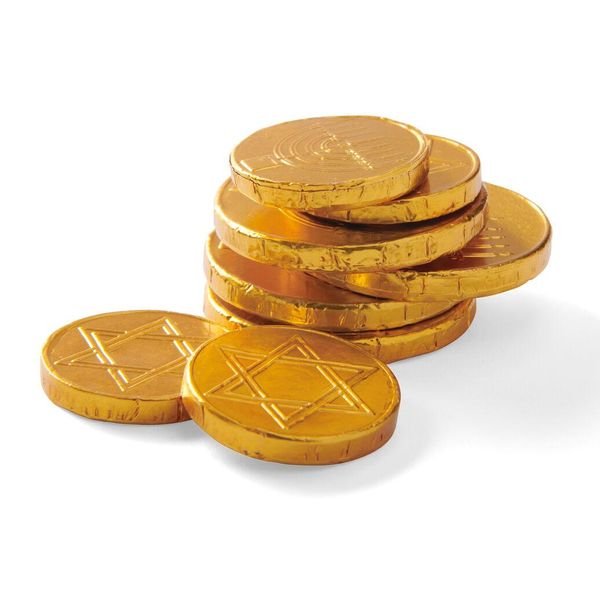 Another delicious way to enjoy the holiday is with the classic tradition of Hanukkah gelt. These rich chocolate coins are the top of the line, so buy and enjoy in bulk.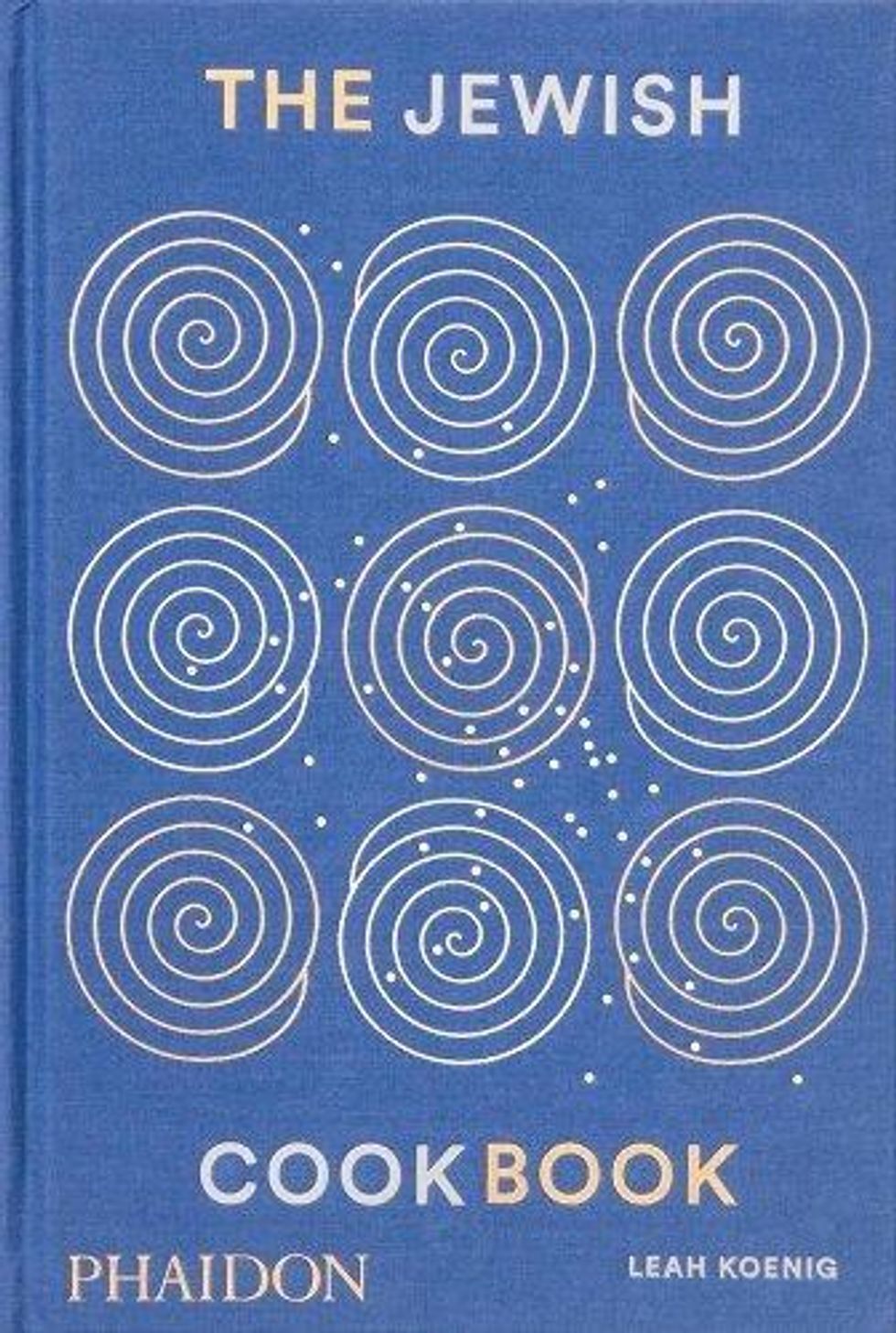 For your favorite chef, offer them endless inspo with this cookbook of classic Jewish dishes and modern takes on old favorites. With any luck they'll whip up some of these recipes during the holiday season.