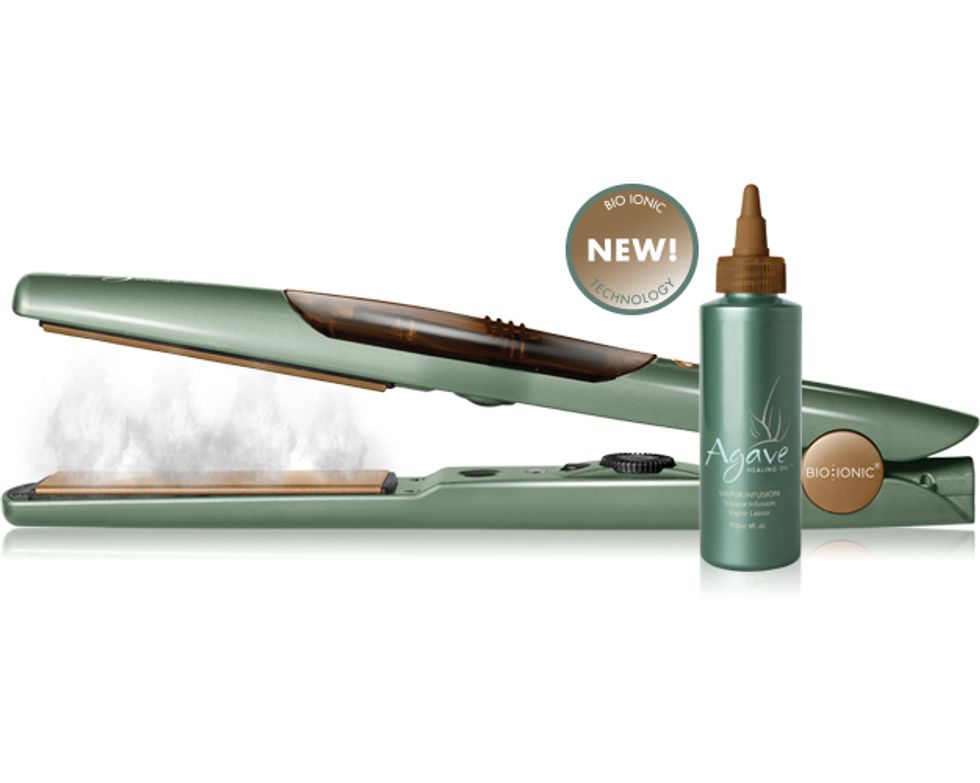 Have straight silky hair with this Agave Healing Oil Hair Straightener with Infusion
This hair straightener has completely changed the game for those of us with curly hair
For girls with curly hair, the grass has always seemed greener on the other side. Straight hair always seemed so, so much easier - more effortless, more casual, more time to sleep in in the mornings. Those of us who experimented with heating tools quickly realized that the effects are directly dependent on how good the tool is in the first place. Flat irons with low price points typically led to a higher chance of it overheating and burning your hair. This isn't always the case, but we quickly realized that this was an area worthy of an investment.
That's when I stumbled upon the Agave Healing Oil Hair Straightener - a friend had purchased it, and couldn't stop raving about the oil infusion that soothed her hair as she straightened it. This was a new and foreign concept to me, leading me to grow enough curiosity about the product to order it off of Amazon. It arrived the next day and I couldn't wait to venture into the world with voluminous, sleek waves I had envisioned all week.
The product description provided by Agave is pretty self-explanatory, keeping my expectations in check:
1.25" Vapor iron conditions hair on a deeper level by infusing hair with Agave Vapor infusion, loaded with Agave plant sugars. Iron's nanoionic plates emit natural negative ions resulting in intense structural reconditioning. Includes1 x Bio Ionic Agave Vapor Iron 1.25" and 1 x Bio Ionic Agave Vapor Infusion 4oz. Conditions hair and help to eliminate frizz and heal split ends. Vapor iron conditions hair on a deeper level by infusing hair with agave healing vapor infusion, loaded with agave plant sugars, natures miracle ingredient. Hydrates and Conditions hair on a deeper level. Agave Plant Sugars penetrate deep into the hair shaft as you style.
What immediately enticed me about the product is it keeping it's promise on what it'll do to your hair. As I ran it through my hair the first several times, my hair became much more moisturized and healed than it had been ten minutes prior! The results are almost immediate because it manages to soothe your hair with the healing vapor infusion while still keeping it's sleekness. The agave plant sugars in the oil defrizz and heal your split ends, so it'll even appear to save you for skipping your hair trim appointment this month.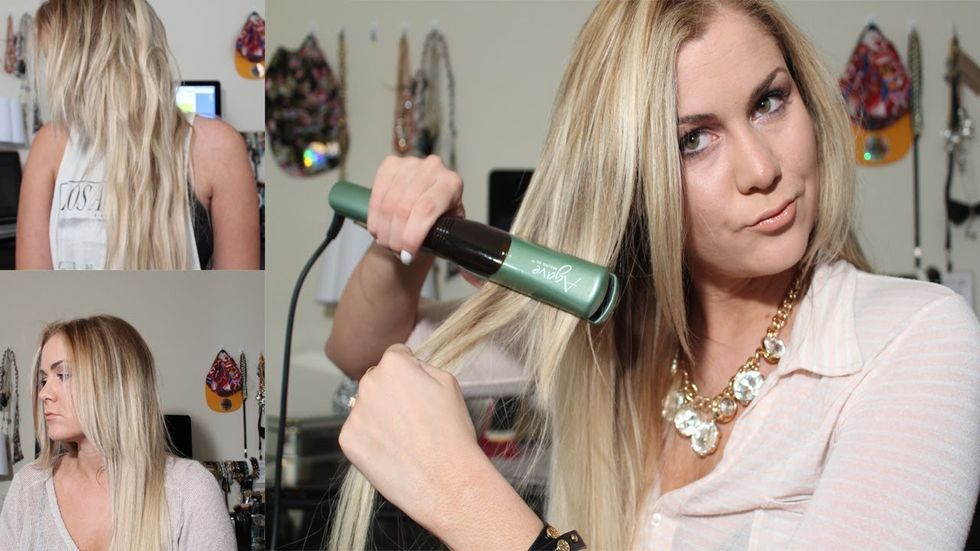 Photo by HonestlyNikki
It quickly becomes obvious why this hair straightener is a staple amongst hair stylists. In fact, a majority of their customers (as seen by their customer reviews) are referenced to the product by their hair stylist. It's quick, effective, and leaves your hair looking sleek for days at a time. If you're concerned the infusion healing vapor can become oily, don't worry - the vapor evens out the oil in the infusion, so all it does is seal in your hair's natural oils to keep them from breaking under the heat. Agave has one of the best hair straighteners in the market on their hands, and we more than recommend it to anyone looking to tame their curls like us.
Agave Healing Oil Hair Straightener can be purchased via Amazon.