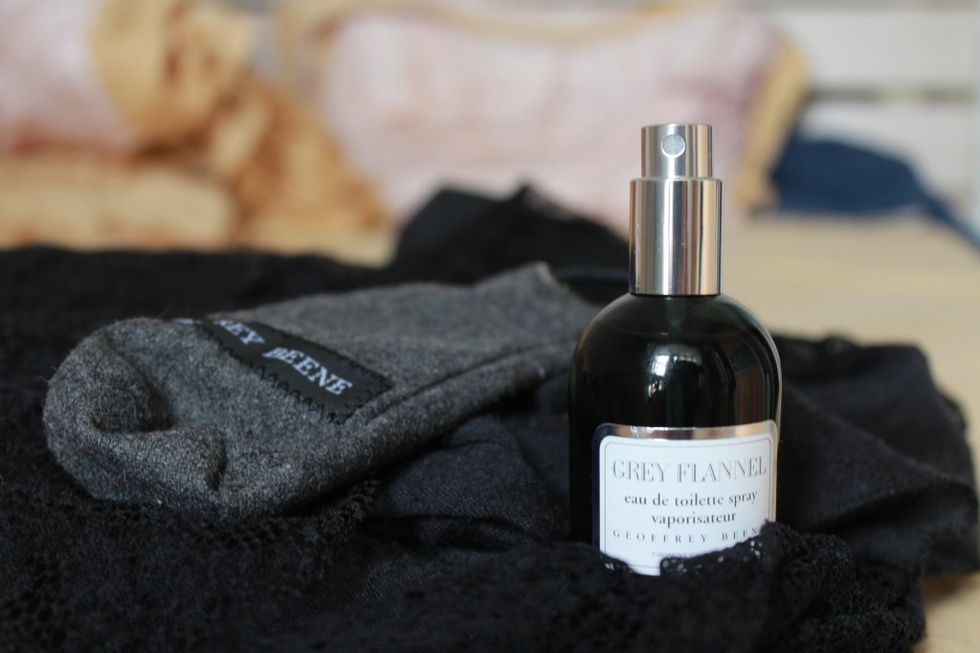 Grey Flannel is a smell for every occasion
A sensual, professional assault on the senses
Scent memory is powerful, specific. Our strongest memories are crafted from smell; how many times do we fondly remember the smell of a rose bush, or have bad memories of a street that reeks of garbage? Perhaps the most telling scents we remember are those of people: a woman with Chanel No. 5 exuding off her skin, or a man with a particularly good cologne, is memorable—even unforgettable. Specific scents like this belong to specific situations, but it's rare to find one that encompasses them all, a catch-all smell reliable in both business and pleasure.

Grey Flannel was created in 1975 by legendary American fashion designer Geoffrey Beene, and has remained a staple of men's fragrance ever since. The clean mix of violet leaf, sandalwood, oakmoss, and galbanum makes for a crisp scent that works to leave an impression in any context. These smells would usually be particularly strong, but the more pungent element of violet—arguably the most overpowering of the cocktail of herbs that make up this cologne—is balanced out into a comfortable, subtle scent.
Compared to other classic colognes like Dior's Eau Savage or Giorgio Armani's Aqua di Gio Pour Homme, it's easy to dismiss Grey Flannel as a cheap cologne not much better than Old Spice body wash. To discard the scent as throwaway or subpar is to deny its subdued, seductive properties. This is a cologne that can be worn from the boardroom to the bedroom; the musky scent has been lauded as "masculine," and one can't help but conjure a vision of a confident businessman while reveling in the cologne's musky qualities. This is one to be used in light spritzes, lest it be overpowering and defeat the purpose and power of a scent that, rather than attack the senses, sneaks up on them.
Grey Flannel isn't outright ostentatious, and it's in this clean, simple approach that it gets its range of use. If you have any doubts at all, remember that violets are a powerful aphrodisiac and sensory stimulant. This is a cologne that doesn't need too much thought put into it, as it works for nearly every possible scenario. The best part? A 4 oz. bottle won't run you more than $20.
When it comes to a versatile and clean smell, you don't have to think twice when it comes to Grey Flannel.