Meal kits have transformed the way people are eating at home, combining health, convenience, and affordability.
Green Chef is the only meal kit company that offsets 100% of its direct carbon emissions and plastic packaging in every box. It's also one of the few meal kit companies certified as organic by the USDA
We tried three recipes from Green Chef. They sent everything we needed right to our door.
The meal-kit industry has gone into high gear in the last year. Who doesn't want easy-to-follow recipes, pre-measured ingredients, and everything else you need delivered to your door? Well, it certainly piqued our interest.
Our editors decided to give this new lane in home-cooked meals a shot with a leader in the field: Green Chef. Known for being one of the healthiest meal services out there, Green Chef seemed like exactly what we were looking for. We tried it for a week and here's how it went:
Signing up was a breeze, and they have 3 plans - Keto & Paleo, Balanced Living, and Plant-Powered where you can choose 3 or 4 meals per week, for 2, 4, or 6 people. We went with the Balanced Living plan for 3 meals a week, for 2 people.
We wanted Green Chef to live up to the hype, and thankfully when the first box arrived - it definitely did.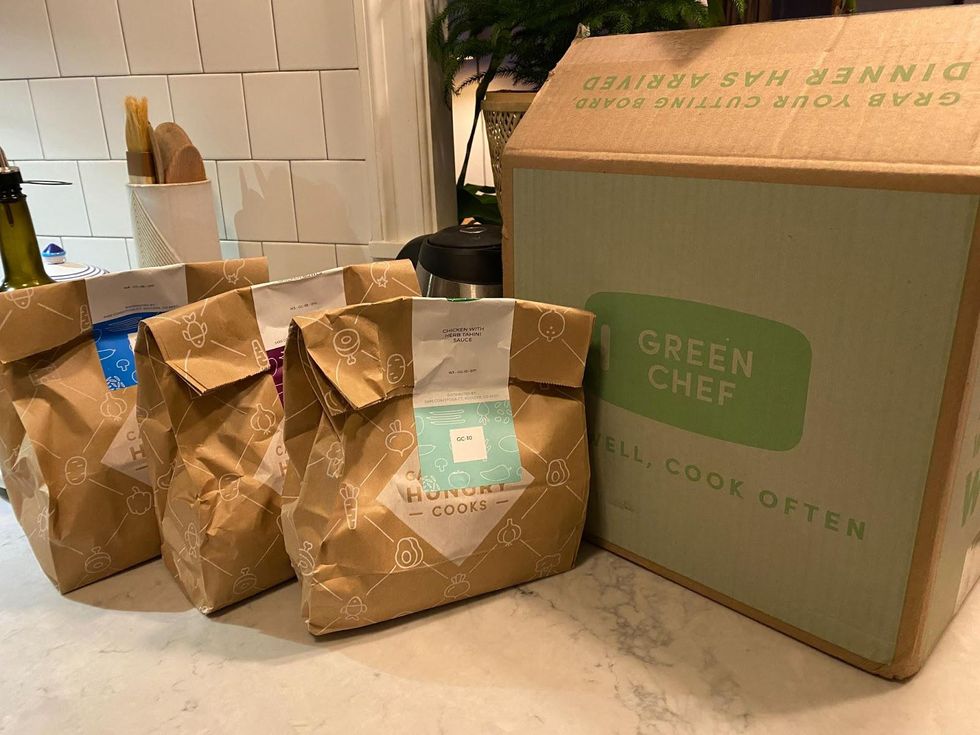 Each recipe came in its own bag, so we didn't need to sort through the ingredients - just pop them in the fridge! Plus, Green Chef really follows through on its sustainability efforts and we were able to recycle the box, insulating liners, and even the ice packs.
We decided to start with something we wouldn't typically make on our own: Southwest Breakfast Beef Patties.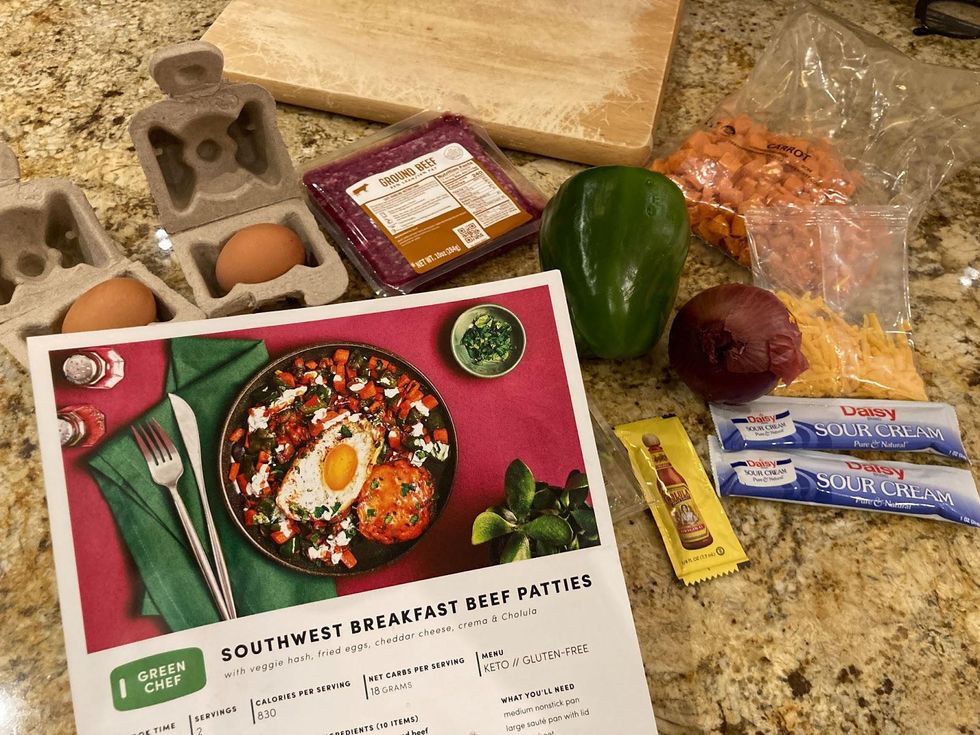 All the ingredients were pre-measured so throughout the process all we had to do was reach for what we needed. The recipe cards are straightforward that you'll never get lost while you're putting the meal together - no need to have chef-level skills.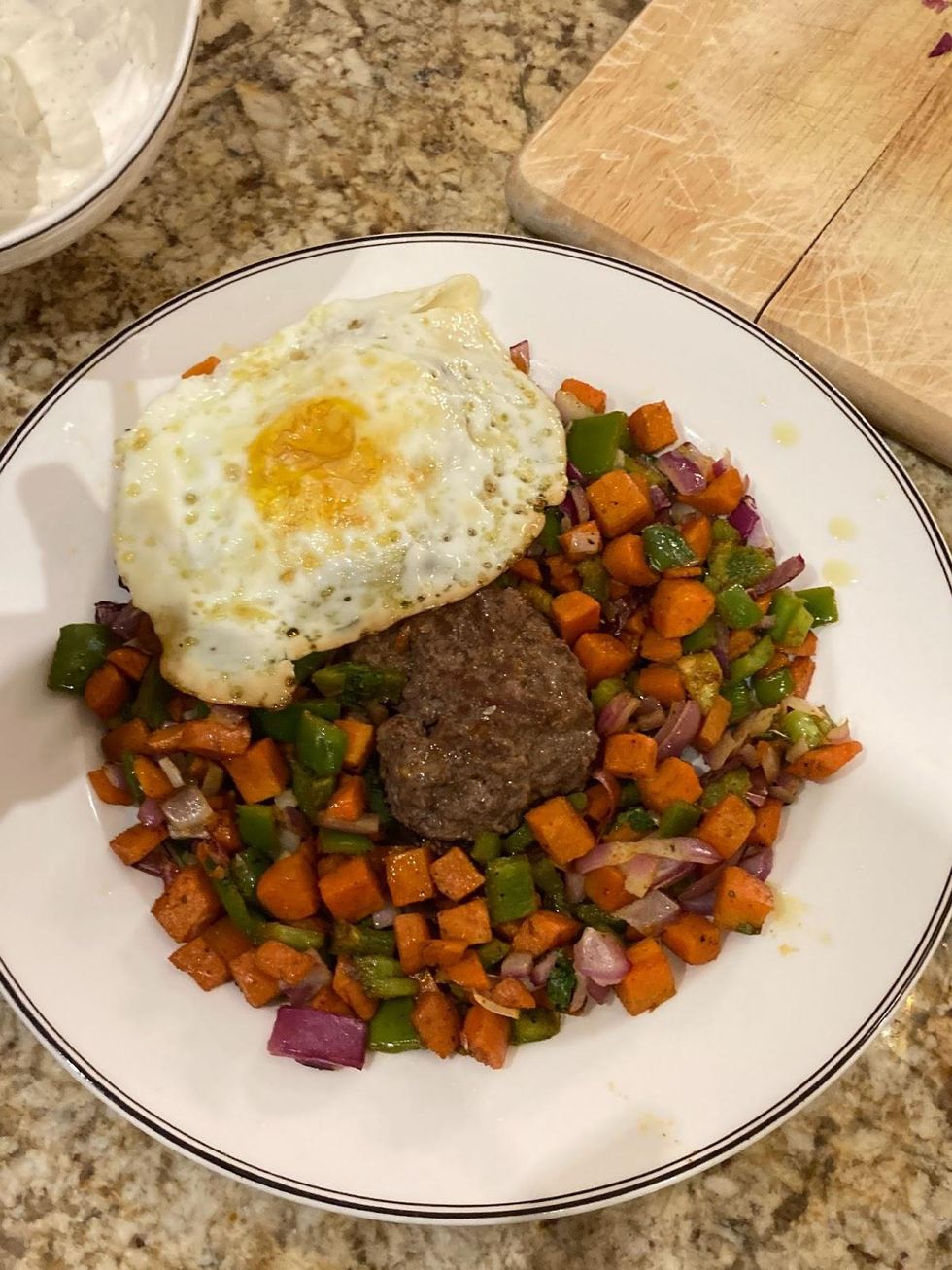 In just 30 minutes, we had turned our meal kit into a fully-plated meal. It was so nice eating a home-cooked dish at home without being stressed out, missing ingredients, or having to wish we'd ordered takeout.
The rest of our week went just as smoothly with the Moroccan Shrimp Bisque and Cheesy Pesto Chicken Bowls. Each week you can choose from their menu of 9 delicious recipes. Green Chef is so helpful especially for those looking to be more health-conscious - we appreciated seeing all the ingredients, calories, and other nutrition values.
Green Chef really is the meal kit experience you need. With prices as low as $10.49 per serving, you'll be saving both time and money on meals with organic ingredients. Plus, the subscription is completely flexible allowing you to skip a week or cancel any time.
After our experience with Green Chef, we definitely encourage anyone on the fence to give it a shot. There's no other way to get such great, tasty meals with such convenience. Check them out to learn more about their streamlined plans, sustainability efforts, and most importantly their delicious recipes.