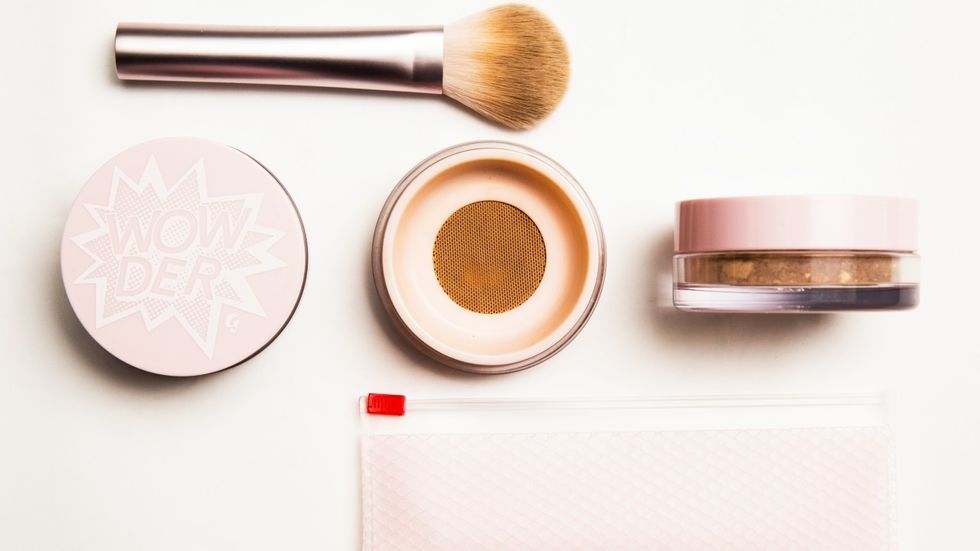 Everything you should know about Glossier's Wowder
The innovative beauty brand launches yet another staple
Glossier, the beauty brand by the highly successful beauty blog Into the Gloss, has been making waves ever since its 2014 inception. Their slogan is aimed at "creating new essentials" and "easy-to-use skincare and makeup." It's made for the woman on the go - the one who has no time to sit down and do their makeup. This is where Glossier comes in. With products like Skin Tint and Beauty Balm, they've slowly but surely been taking over the vanities of girls worldwide.
That's why it's exciting to hear about a new product launch - Glossier's Wowder, their newest and latest, is a setting powder like no other before. Like the product description reads on their website: "It's not powder, it's Wowder—for non-dewy days. Wowder will: cut shine, blur the appearance of pores, set makeup, look like skin. Wowder won't: leave a chalky film, cake into fine lines, flatten skin's texture, or announce its presence in photographs (no camera flashback). In three sheer, glowy, adaptable shades...because no skin tone is HD-white. Pair with the angelically soft Wowder Brush for all-over and targeted application—perfect size, perfect shape, perfect density for the optimal matte-not-flat finish."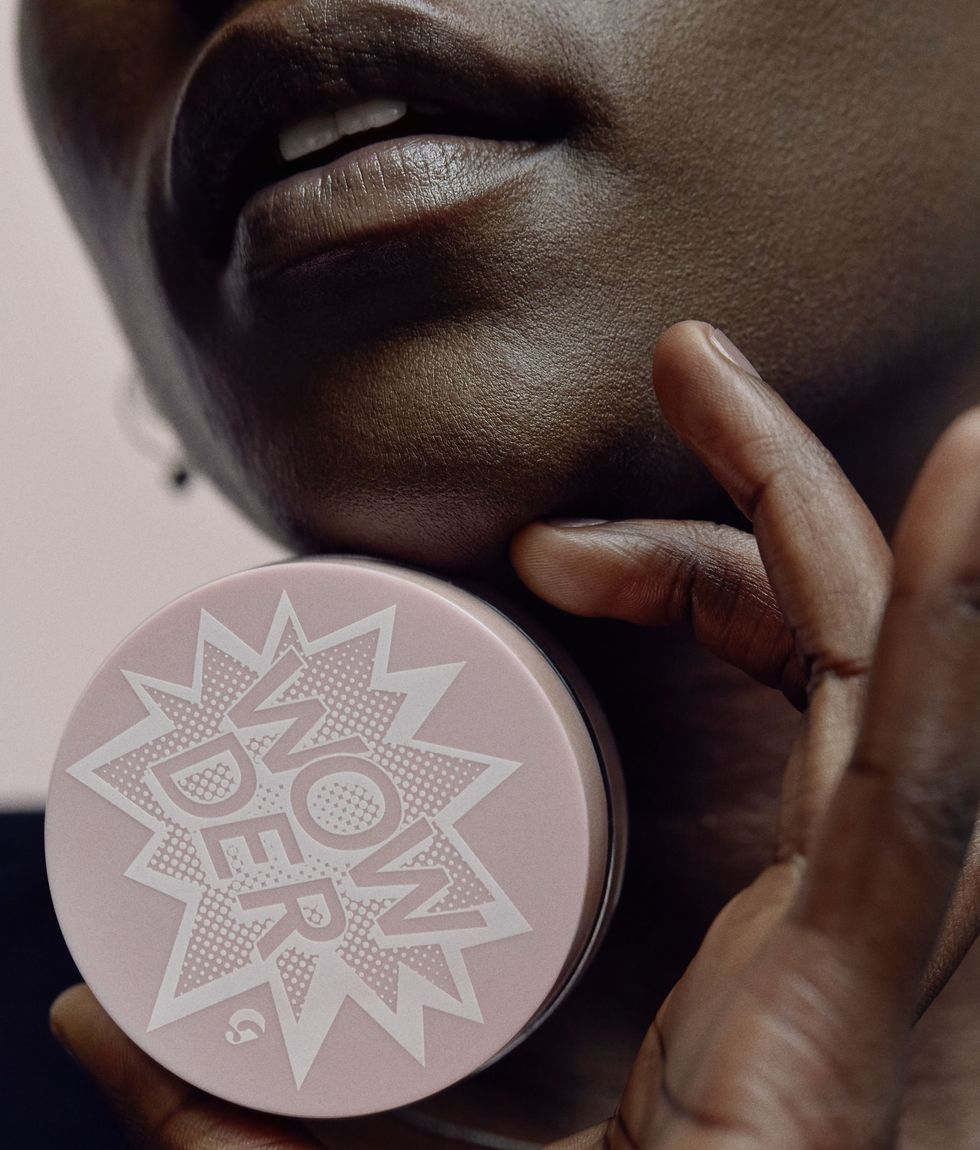 Popsugar
Sounds ambitious, right? We're here to tell you it's everything and more. The Wowder Powder contains ingredients like Vitamin E ("Gives Wowder its silky, non-drying texture"), Kaolin Clay ("Soft and incredibly fine, it absorbs oil but vanishes into skin (instead of sitting and caking on top"), and Diamond Powder ("Light-reflecting particles that counteract the flat effect of most powders"). It's hypo-allergenic and, like all Glossier products, cruelty free.
Followers of the Glossier brand have been raving about this one. As Cady wrote on their product page, "As an oily lady, I was absolutely stoked to see Glossier come out with a powder for those of us who have a lil extra.. natural dew. Still, looking creasy and powdered down is, really baby, not my bag. This sets my shiz enough to blend my powder blush, bronzer, highlight, etc. without creating weird texture over any cream products I'm wearing or sinking into my undereye creases or smile lines. Looks like it was never there, but still prevents transfer of foundation. I'm sold. Can't you tell? I took the time to write this review, didn't I?"
The Wowder is a product that will become a staple in your makeup routine. After only a few days with mine, it's hard to imagine what I'd do without it. It's easiness is what sets it apart from the rest. At a pricepoint of only $22, it's a bang for your buck and a soothing, refreshing one at that.