Now that the lockdown is being lifted, I'm excited to be able to travel out of town again. But I have to say, it feels strange. It's tempting to return straight to normality again, but I know it will be a while until we can.
The weather is lovely, we've been cooped up in our house, and we really need a trip. We were thinking about the beach, but we're worried it'll be super crowded, and we want to be as cautious as we can. I was talking to a friend on Zoom about how I was still worried about traveling, and she recommended that I try Getaway.
Getaway offers modern cabins that are nestled in the middle of nature, just a short drive (between 1-2 hours) from the city. With Getaway, you have the best parts of camping—like the beautiful views, campfire, and proximity to nature—without compromising on comfort.
Getaway cabins are designed for you to truly disconnect from everything. They have a cell phone "lockbox" for your phone, so you can finally escape the constant stream of notifications. This sounded like exactly what we needed, so I checked out their website for more details.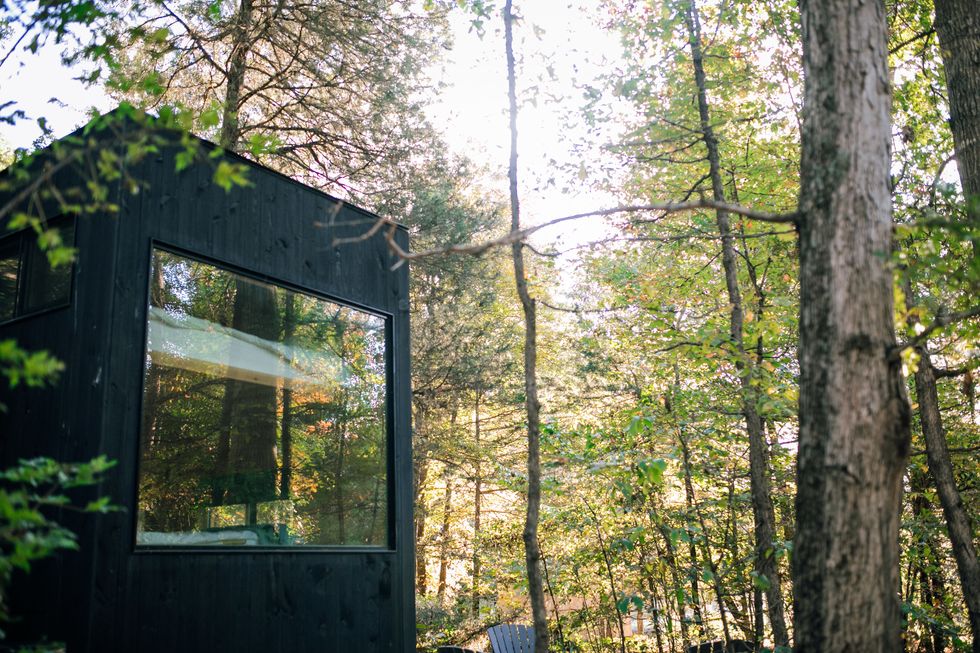 Each cabin has a cozy, freshly-made queen-sized bed that sleeps two (or two queen beds that sleep four), a warm shower, private toilet, air conditioning and heat, and a little kitchen. Plus, a deck of cards and a small selection of books are included, so you won't get bored.

Everything sounded great, and the cabins looked beautiful—but I was still apprehensive. I read Getaway's Journal posts, and it turns out there's a flexible cancellation policy, which eased my concerns. I even emailed their team, and they reassured me that there's no human interaction needed, it's self-check-in and check-out with no front desk, so it's as simple as driving straight from our home to the cabin.
Plus, they've intensified their cleaning procedures in line with CDC recommendations to ensure that the cabins are as safe as can be. They're completely secluded as well, at least 50-150 ft away from each other. Even better, they start at just $99 per night. I decided to book a two-night stay.
The drive was much quicker than I expected, and when we arrived, the sun was setting, and the views were stunning. Outside the cabin was a private fire pit, complete with Adirondack chairs, a picnic table, and bench. I couldn't wait to make s'mores by the campfire that night!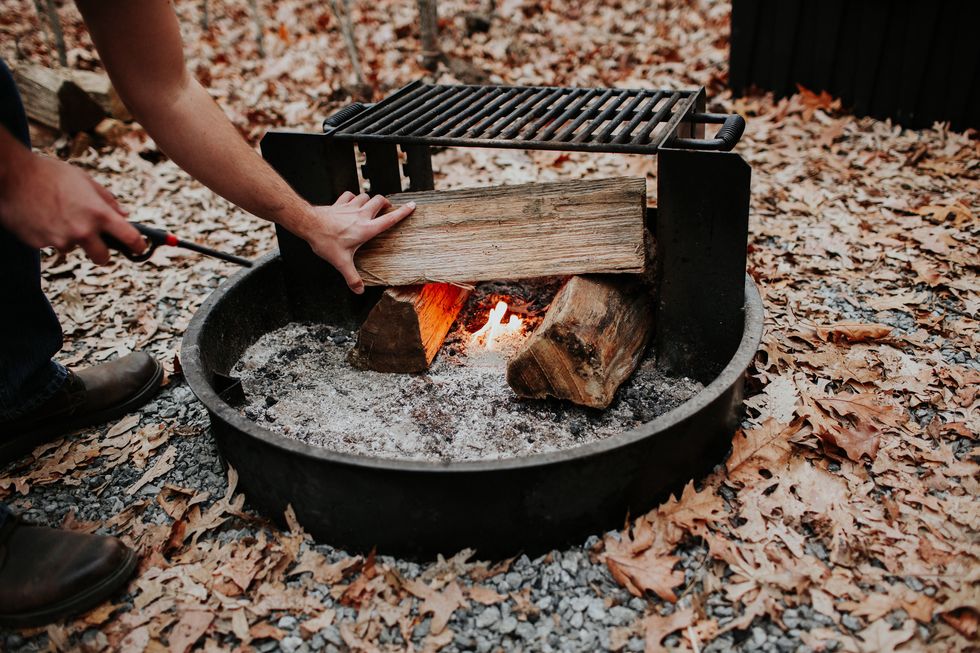 When we went inside, we could still see the sunset through the large window. I was surprised by how decked out the kitchen was! There was a two burner stove, mini-fridge, and essentials like a pot and a pan, a tea kettle, a bottle opener, olive oil, and even salt and pepper. Rustling up meals would be super easy. And if we'd forgotten anything, there were snacks and meals available right inside the cabin for less than $10 each.

The weekend ended up being just what we needed—a delightful and quiet way for us to unwind. We hiked nearby trails with spectacular views, enjoyed a laid back picnic, and basked in the fresh air. I can still smell the campfire and taste the s'mores.
There may not have been any foodie hotspots or art museums on this trip, but we felt completely refreshed after our Getaway cabin rental. We couldn't have asked for a more relaxing break.