Last year, I was so bummed when all my vacations got canceled.
I look forward to going on trips with my family every year. We were sure there was no way we would get to take a trip at all until we found Getaway.
Getaway has all the good parts of camping, but with the added comfort of their beautiful, secluded cabins tucked away in nature.
In July, my family and I set out on our first Getaway trip. I'll be honest, at first, I didn't know how fun it would be since I'm not the most outdoorsy person. But it turned out to be exactly the trip we all needed.
Here are 5 reasons why I'm booking Getaway again this year: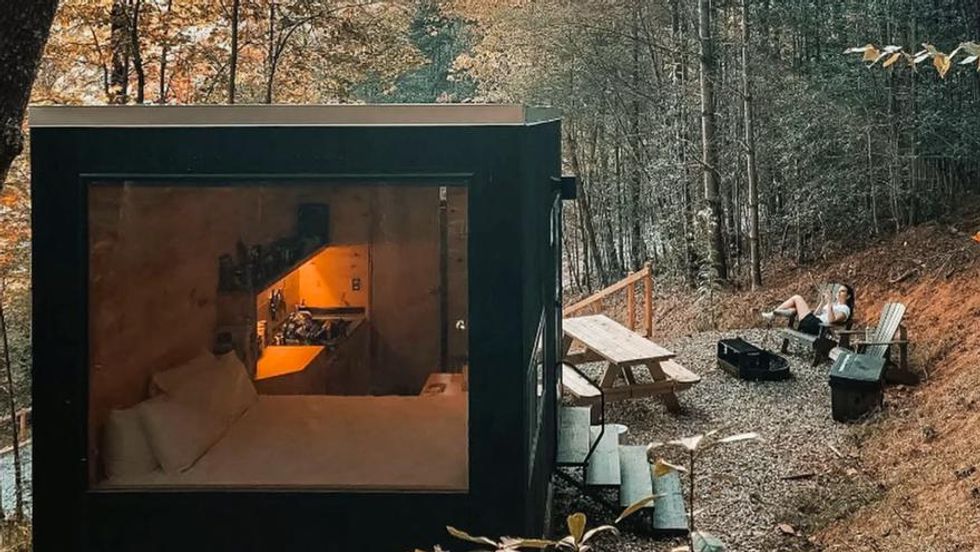 1. Two hours away from cities
Getaway's outposts are just a two-hour drive from major cities, so no plane travel is needed. It only took us about 90 minutes to get there last year! They have posts near Boston, Washington D.C., New York City, Chicago, Atlanta, Portland, Los Angeles, Dallas, Houston, Nashville, and between Austin and San Antonio, Pittsburgh and Cleveland, and Charlotte and Raleigh.
2. Safe and contactless check-in
Before our trip, I emailed the Getaway team to get some more info, and they couldn't have been more helpful. They reassured me that they've upped their cleaning procedures. Plus, the cabins are at least 50 to 150 feet apart and check-in is completely contactless. You're able to go straight to your cabin without interacting with anyone.
3. So much to do
No matter which Getaway outpost you go to, there is plenty to do. Have a BBQ, make s'mores, play card games. Honestly, my favorite part of our trip last year was sitting around the campfire and chatting, but I actually enjoyed the hiking more than I expected.
There are some great hiking trails near the outposts. Kaaterskill Falls with its amazing waterfall, Beaver Slide Nature Park with its peaceful lake, Jarrard Gap Trail with its scenic mountain views, to name a few. Some of the outposts even have shops, zoos, vineyards, brewing companies, and orchards nearby, so there's plenty to do.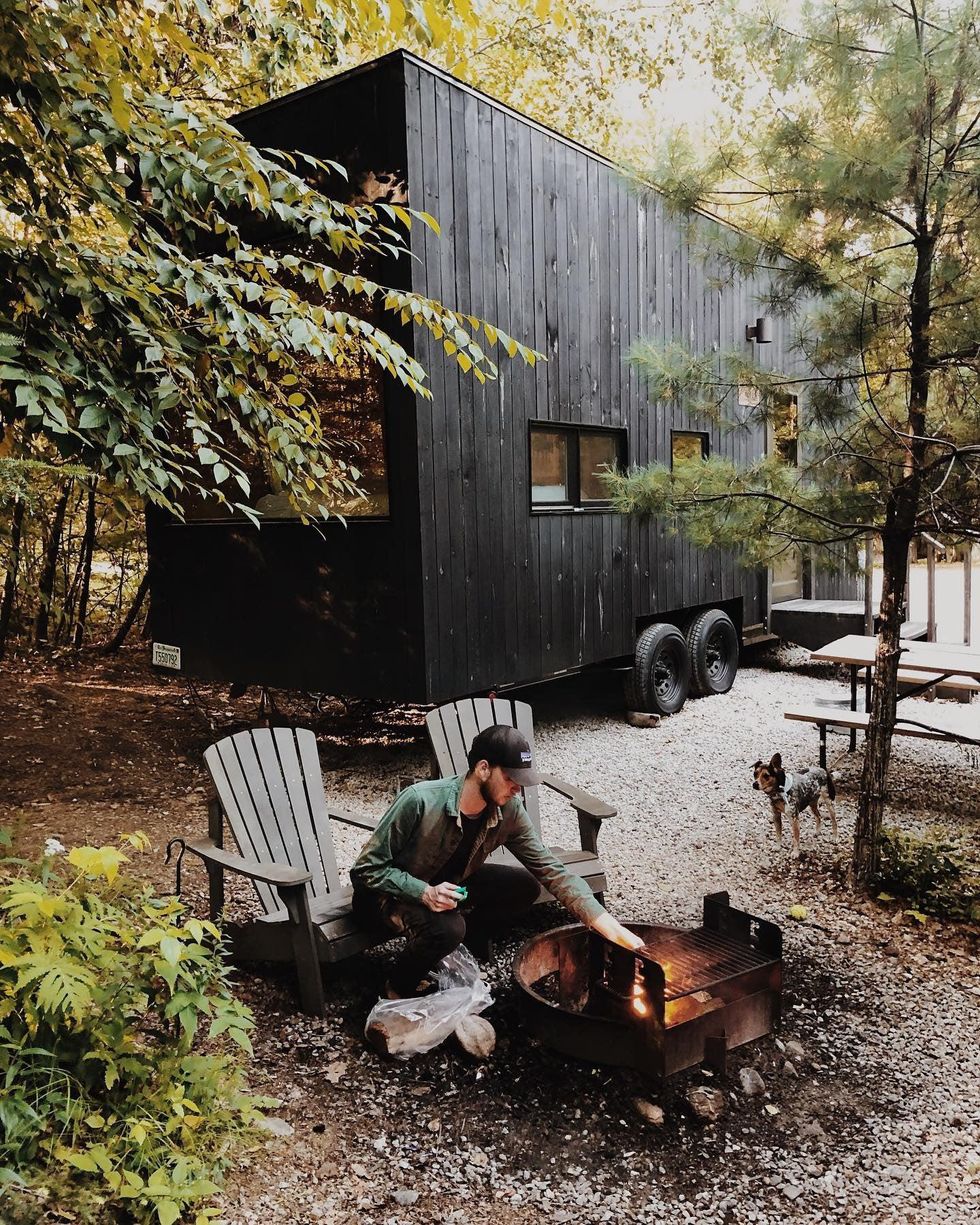 4. A technology detox
There's a phone lockbox in each cabin, and the cabins are wifi-free, making it the perfect place for a technology detox (there is a landline in each cabin, in case you need it). Getaway makes it easy to be present in nature for a few days and get a much-needed break. I remember how refreshed I felt after our last trip, and I'm really looking forward to that again. (I'm constantly on my phone and need to unwind.)
5. Getaway Often packs
The Getaway cabins literally have everything you'll need to stay as long as you'd like — freshly made beds, along with AC and heat, a private bathroom with a toilet and a hot shower, a deck of cards, and a selection of books. The kitchenette includes a two-burner stove, a mini-fridge, and essentials, like a pot and a pan, a tea kettle, a bottle opener, olive oil, and salt and pepper. Getaway is now offering Getaway Often packs for loyal customers and people who want to make the most of their trips for less. Stay seven nights and your next night is on them!
I'm so excited to be booking Getaway again this year. Last year, it really gave us time to bond as a family. It was the perfect detox we needed, and I definitely need another reset now.
If you're looking for a safe, fun trip this year, I'd recommend Getaway. Check out their Getaway Often packs for a great deal.