Kick your heels up with Christian Louboutin's new polish collection
A fan of the shoes? Get luxurious nails with Christian Louboutin's new polish collection.

As a nail aficionado, I always get excited when I hear about a new polish line I haven't tried before. Formerly obsessed with Chanel, a new brand has taken the spotlight for me. Christian Louboutin recently released a new line of polish in three different collections not including the brand's signature Rouge Louboutin shade branded in an intense black diamond-like bottle with a tall spiked cap.
For those who prefer understated shades when it comes to your fingers and toes, I recommend browsing their The Nudes collection, marked with a rose gold spiked cap. From ballerina pinks to metallic shades that the company cleverly calls "metalinudes," there is a broad range of colors to choose from. Although, I hope that the company develops more nudes that reflect all skin tones, this thirteen shade collection is a great start. My favorites are Preciosa, a rose gold hue and Me Nude a darker taupe-like hue.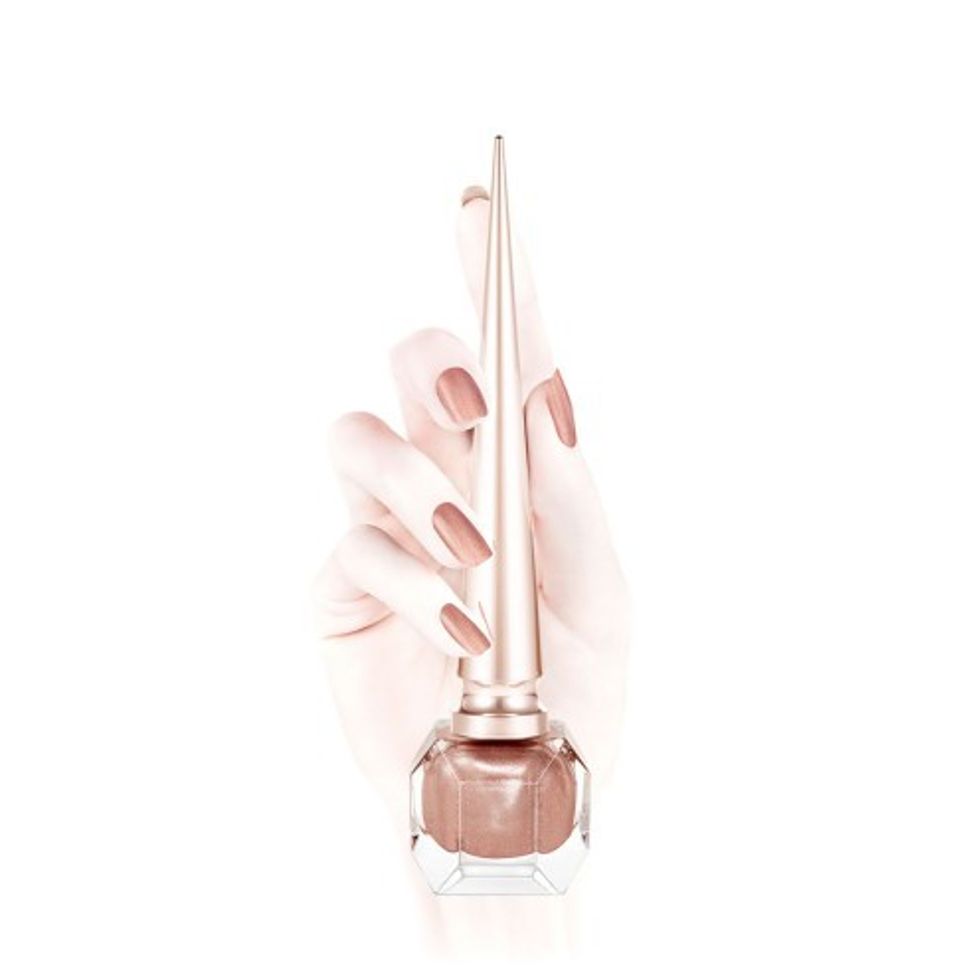 Christian Louboutin's PreciosaProvided by ChristianLouboutin.com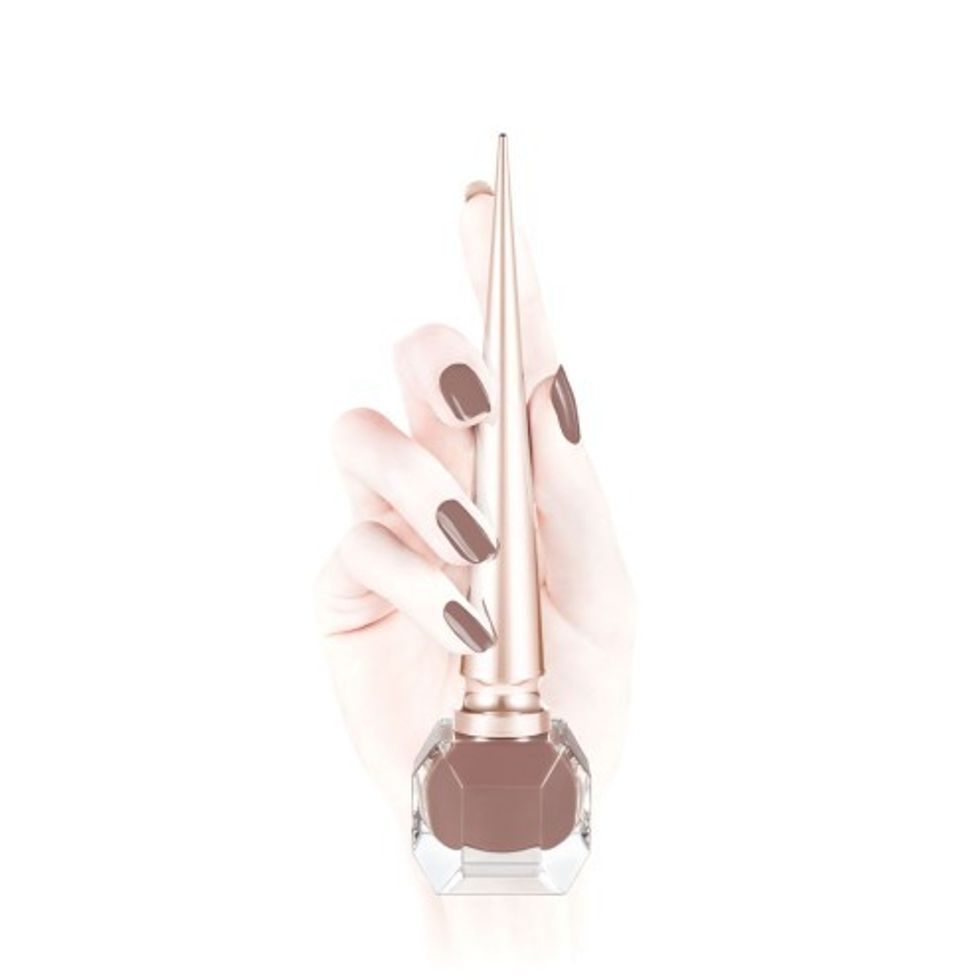 Me NudeProvided by ChristianLouboutin.com
Their second line is called The Pops recognizable by the vivid colors and silver spiked caps. Boasting everything from jeweled blues to poppy pinks, this is the perfect collection if you like to get creative with your nails. My favorites so far are Wherever, a bright blue, and Mula Lisa, a unique chartreuse.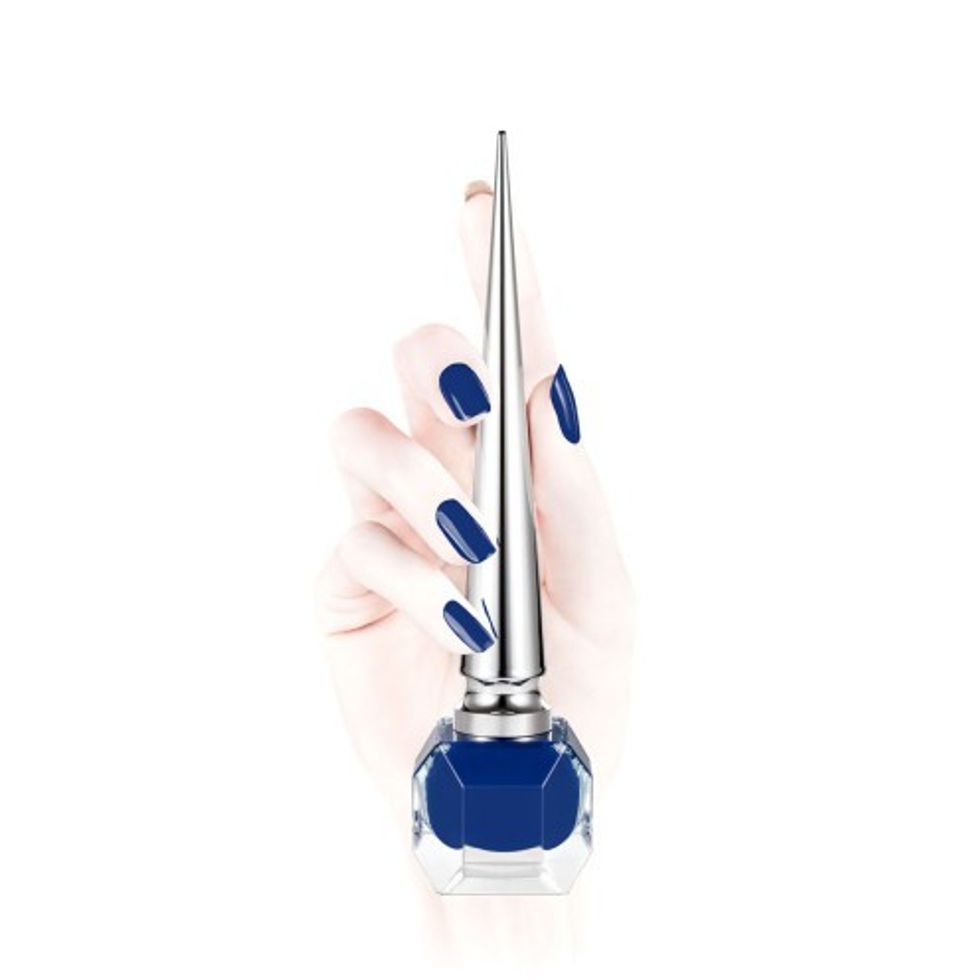 WhereeverProvided by ChristianLouboutin.com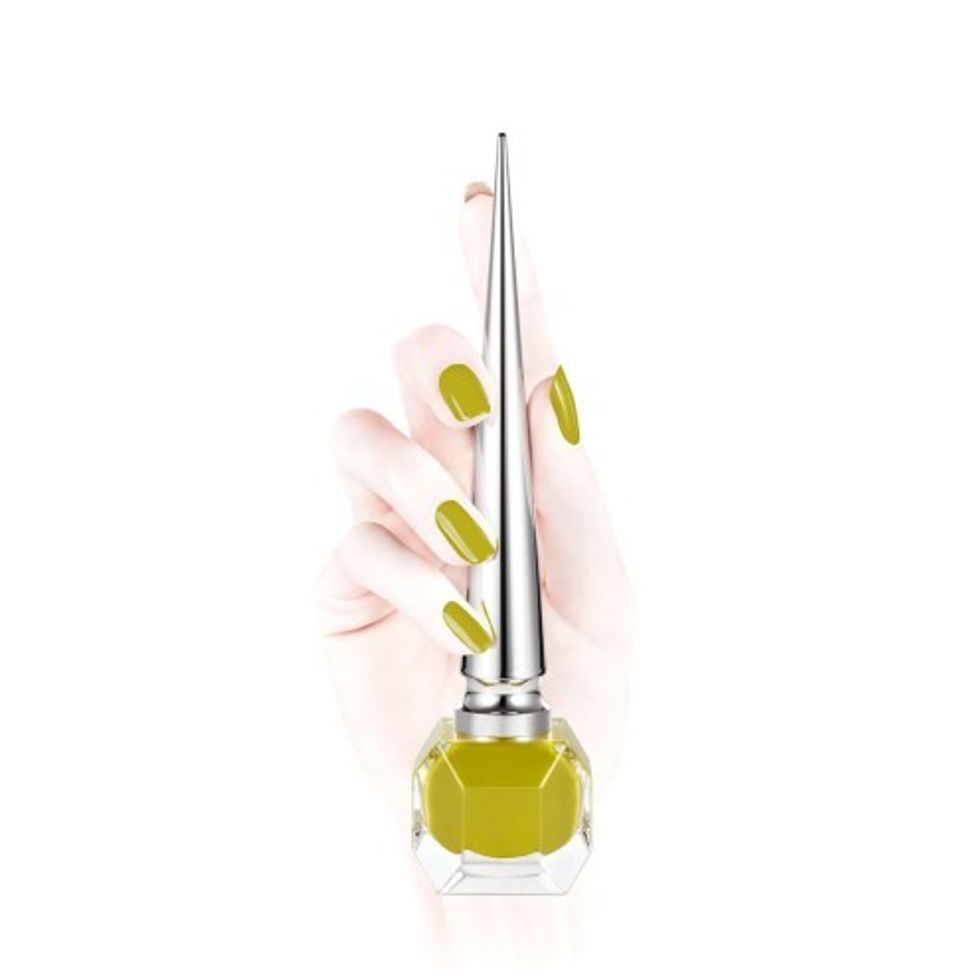 Mula LisaProvided by ChristianLouboutin.com
Edgy girls, fear not! Christian Louboutin's final line is called The Noirs, trademarked by the gunmetal spiked caps and dusky shades. Miss Page, a rich plum, and Miss Mars, a chrome-like blue-grey, first caught my attention though the collection includes everything from a blood red to a rich bronze.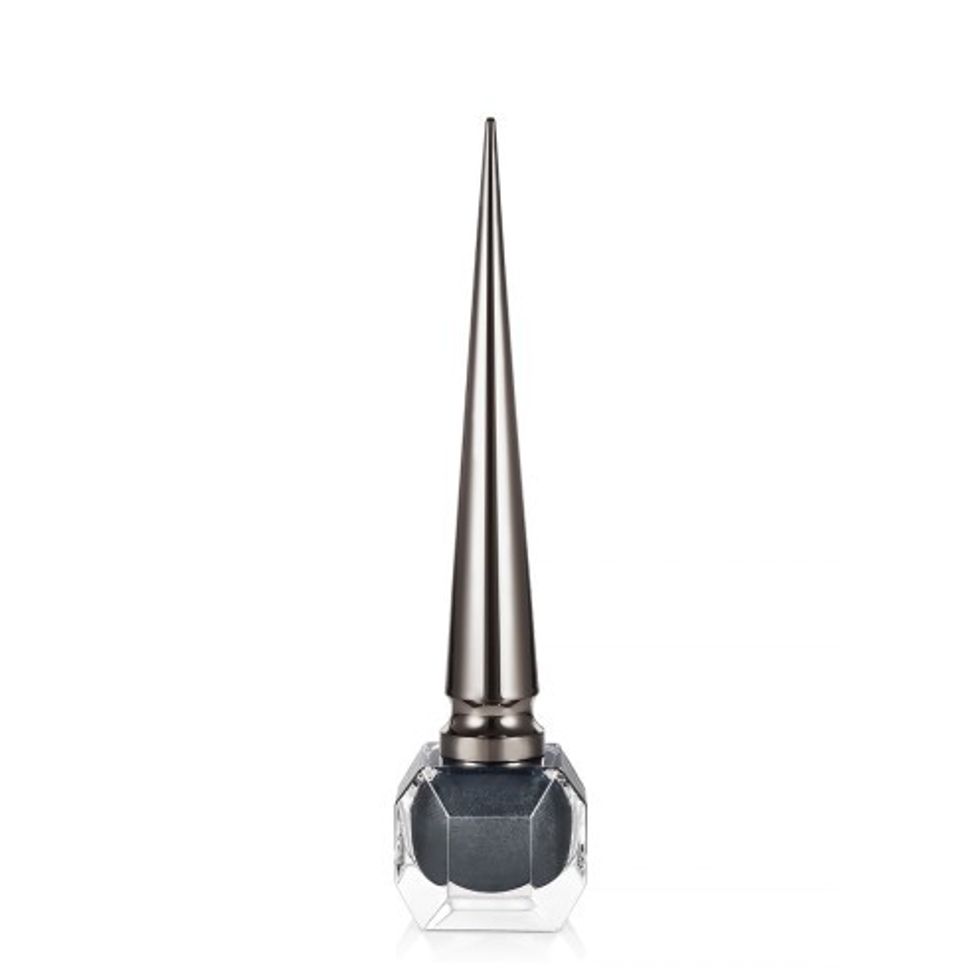 Miss MarsProvided by ChristianLouboutin.com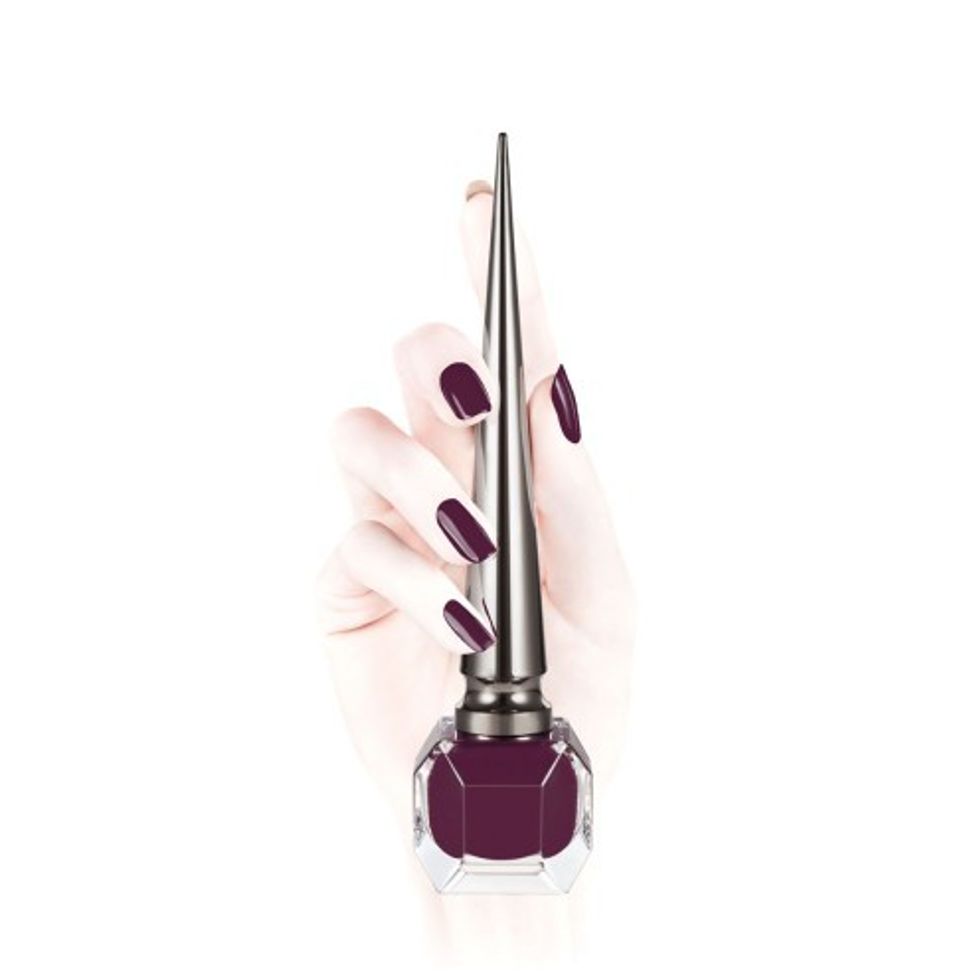 Lady PageProvided by ChristianLouboutin.com
Christian Louboutin's polish line is 5-free meaning the formula is free of Formaldehyde, toluene, DBP, formaldehyde resin, and camphor. Wearing non-toxic polish is much healthier for your nails. If you think about it, you are putting nail polish right in your nail beds which can get literally under your skin. Making sure that your polish is free of toxins like formaldehyde not only is healthier for your skin but is also great if you have children. Christian Louboutin's polish is also cruelty-free meaning they do not test on animals which is something I can get behind any day!
I've used Christian Louboutin polish on two separate occasions now and I can definitely vogue for it's quality. So often nail polishes are hit or miss. It works on some but not chips on others, which sometimes scares consumers into using gel nail polish in hopes to have to get their nails done less frequently, but which is unfortunately the unhealthy option. I've found in my experience using Christian Louboutin nail polish that it lasts quite well. My first manicure with his product lasted over a week and even withstood lots of dishwashing and typing, two of the biggest culprits for chipped polish. My first pedicure is still going strong two and a half weeks later. My second manicure with the polish seems to be following suit in terms of longevity. Another great thing about the Christian Louboutin polish is that it's very well-pigmented. When I put on Whereever this week, it looked great with even just one coat!
Christian Louboutin polishes retail for $50 on the Christian Louboutin website and at various department stores. Don't want to splurge quite yet? No problem! NYC based nail salon, tenoverten is Christian Louboutin's exclusive salon partner in the US. If you're near one of their four salons in NYC or near their new salons in Austin, TX and Los Angeles, CA, stop in for the Christian Louboutin Manicure and Pedicure Experience and try CL's new polish line.