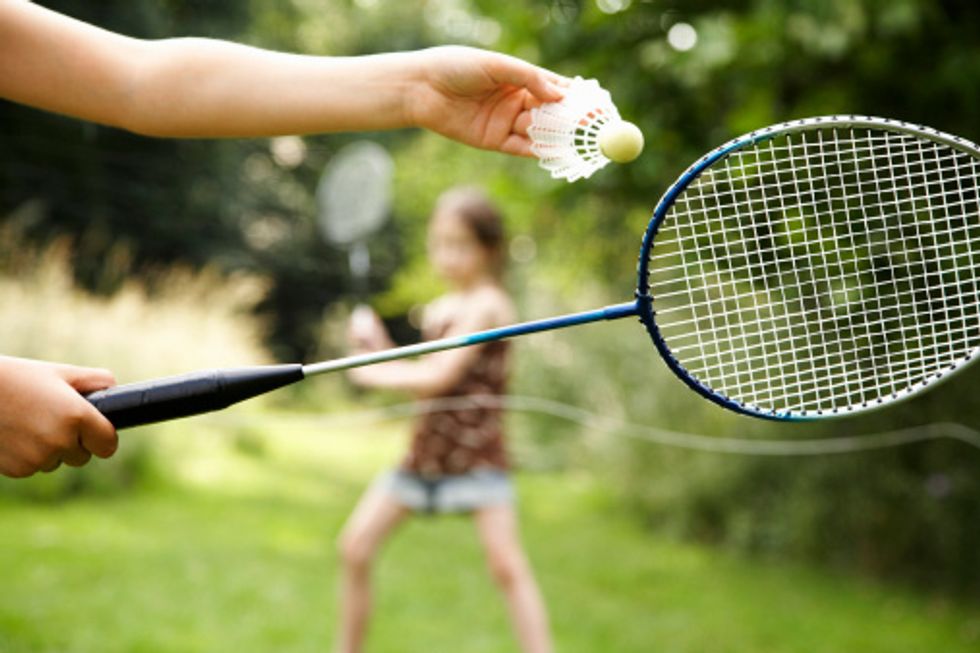 Get Competitive With the Best Badminton Set For Your Backyard
Alright, so you may not be ready for Wimbledon, but here's how you can start training in your backyard. It's called badminton, and it's like tennis, only a little less sweaty. That doesn't mean it's any bit less fun or competitive.

Here are the tools you'll need. The Halex Select Badminton Set comes with everything you could wish for. 4 steel rackets, plastic poles, a net, 2 shuttlecocks (just in case you hit one into the neighbor's backyard) and a court marking kit, so you always know the right calls to make. You can even bring it anywhere you want by packing everything up to go in the messenger bag.
It's way under $40, and it provides hours of fun. Badminton is a great sport because the whole family can do it. It requires concentration, a good eye, and a competitive spirit. You'll be well on your way to Wimbledon after all of your training this summer.

If you need some tips on how to get started, check out this video.