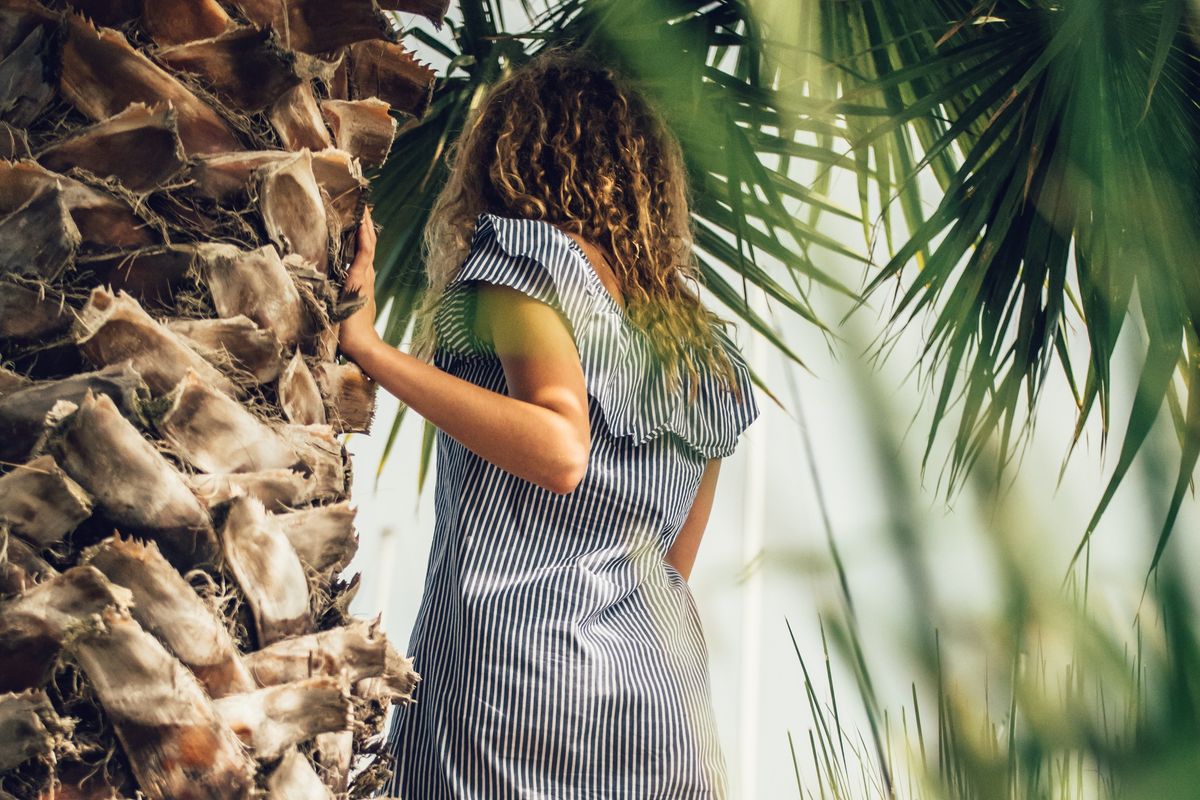 The Best Summer Cover-Ups for the Pool or the Beach
These 7 cover-ups are all about summery style
Summer is here, and it is time to slip on those swimsuits and slather on the sunscreen. When you're ready to relax and need to put on something more than a string bikini, cover-ups are far cooler than a beach towel or shorts and a tee. These 7 cover-ups are all about summery style, keeping you covered while still showing off plenty of skin.
Boho Beach Hut Sexy Crochet Beach Cover-Up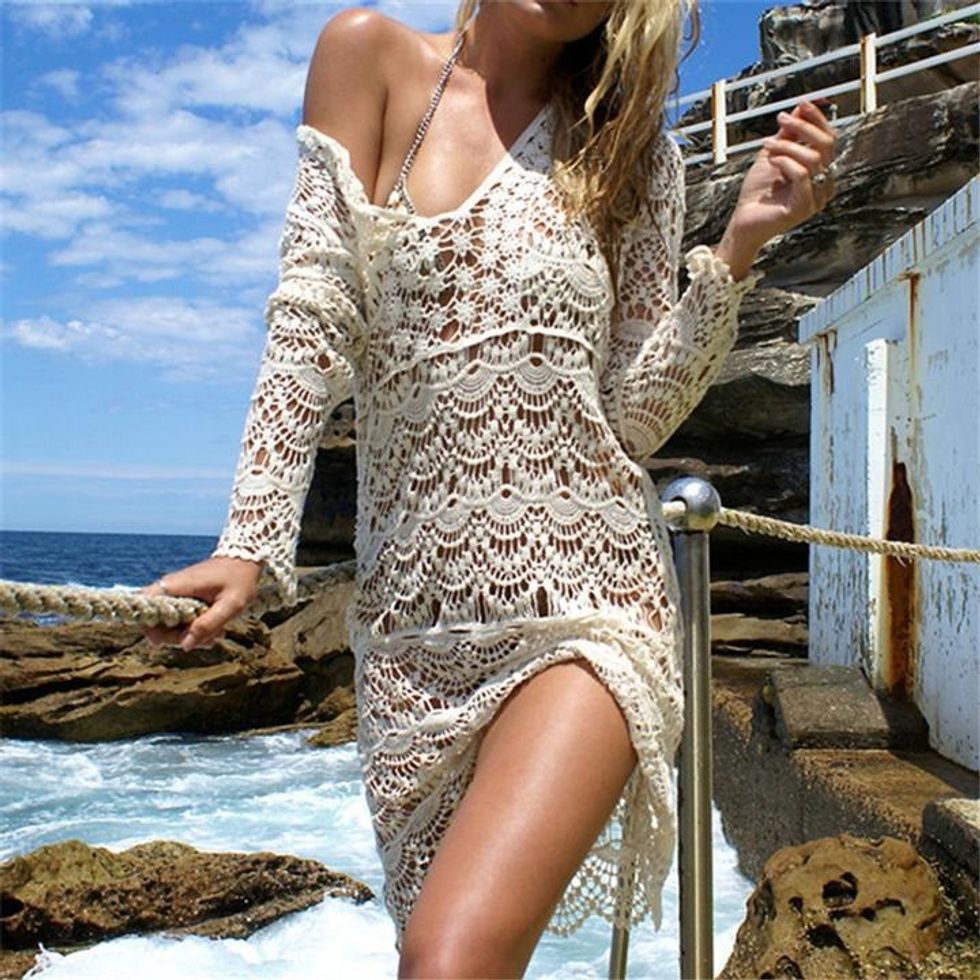 Crochet cover-upVia bohobeachhut.com
Like a mini dress for the beach instead of the bar, the Sexy Crochet Beach Cover-Up by Boho Beach Hutis flattering to any figure, shows just the right amount of skin, and covers while giving a glimpse of your swimsuit underneath. Crochet is always chic, perfect for those long summer days that blend seamlessly into dusk. Pair this cover-up with a pair of espadrille wedges and you're set for an al fresco dinner on the beach. Comes in white or beige in one size.

Cost: $27.95
Venus Deep V Beach Cover-Up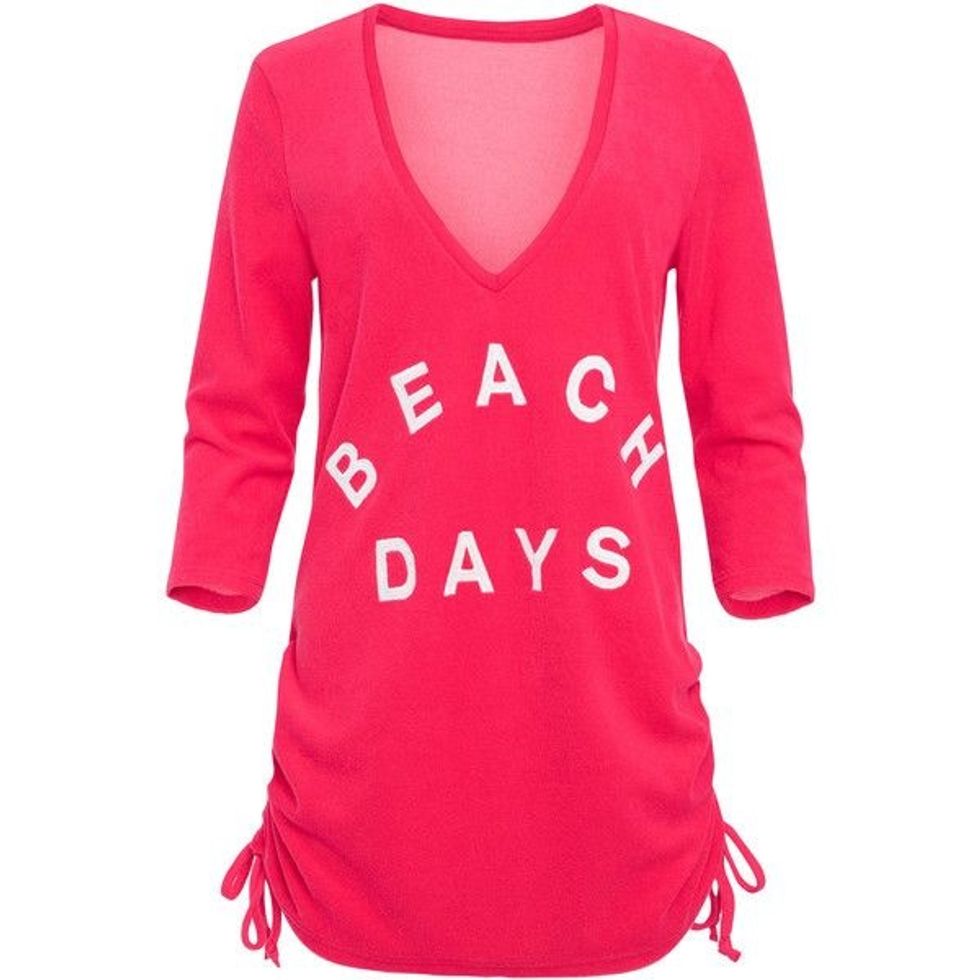 Deep V Cover-UpVia pinterest.com
Cover up without losing your sense of style in this Deep V Cover-Up from Venus. The plunging neckline keeps you feeling cool and comfortable, and the ruched sides let you show just as much leg as you like. "Beach Days" emblazoned across the front of this cotton blend cover-up reminds you what summer is all about. Choose from heather grey, black, navy, and watermelon in sizes XS – 3X.

Cost: $32.99 (on sale)
Asos Grecian Maxi Beach Cover-Up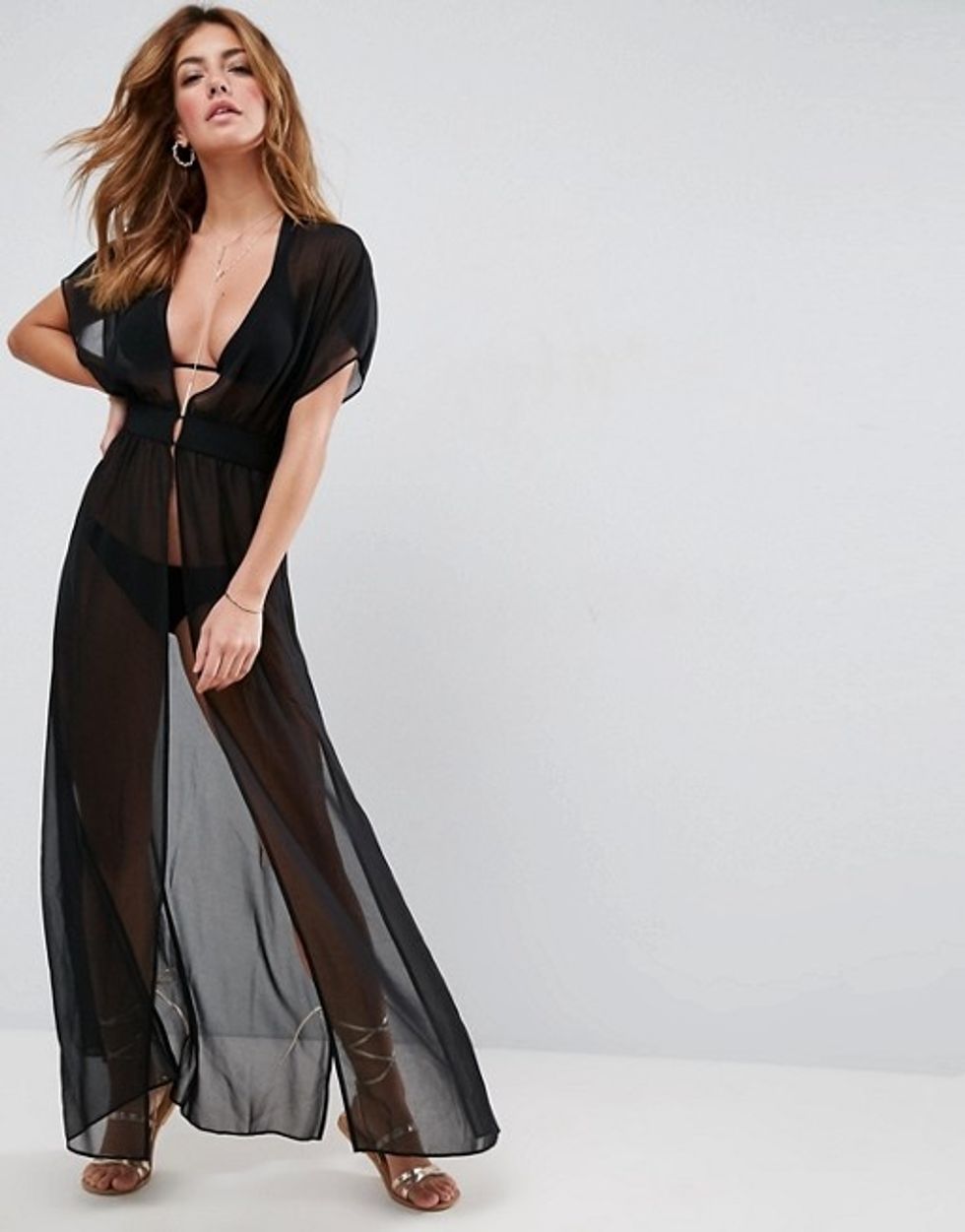 Maxi Cover-UpVia asos.com
Look and feel like a goddess as you cover up down to your toes while you still show off your feminine figure. Sheer and sensual, the Asos Grecian Maxi Beach Cover-Up is lightweight for even the hottest summer days yet envelops your body with elegance. Turn heads at the beach as you let the breeze catch your cover-up and you flow like a fairy princess. Comes in black in sizes 0-14.

Cost: $45.00
Lilly Pulitzer Tropic Sarong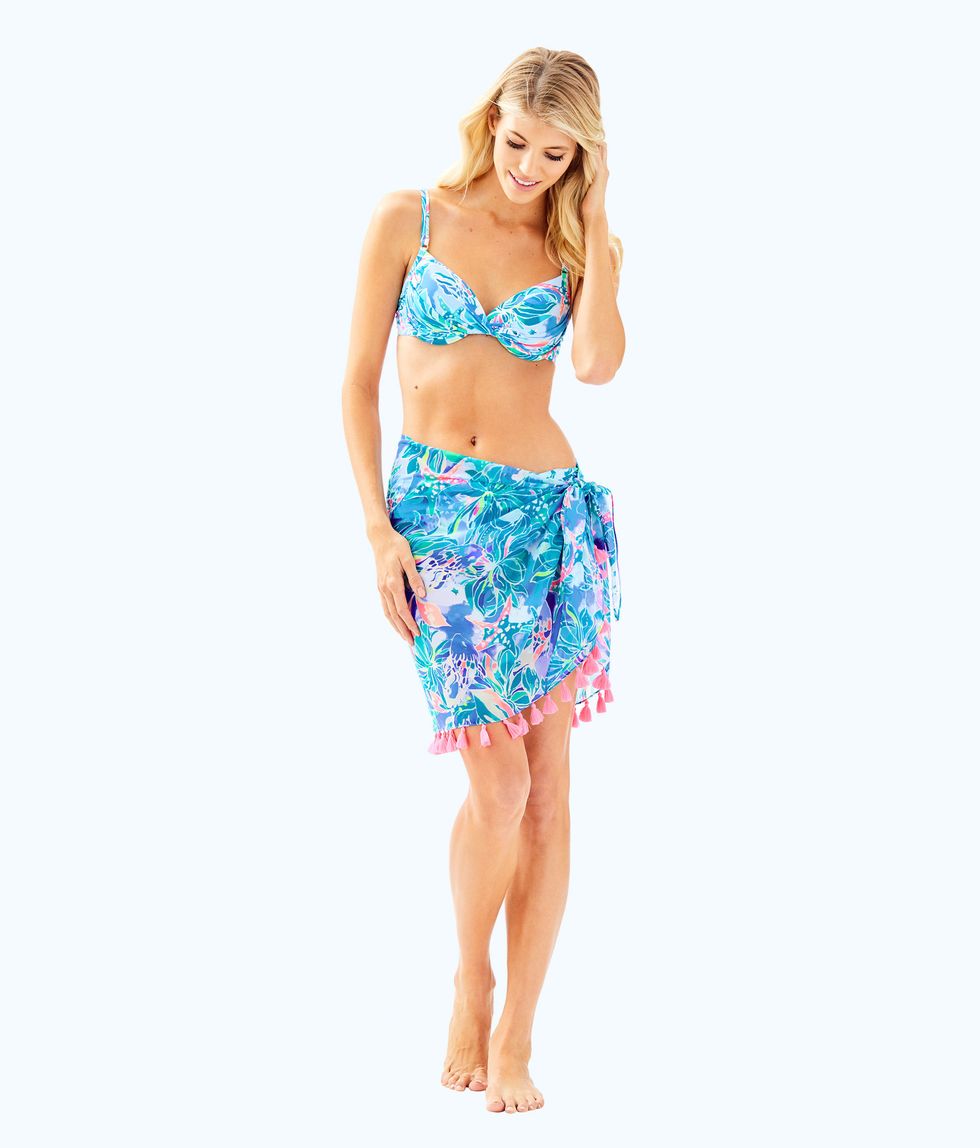 SarongVia lillypulitzer.com
Get your island groove on with the Tropic Sarong by Lilly Pulitzer. Tie this tassel-trimmed beauty around your hips and relax poolside or by the ocean. The bright colors scream summer and the comfort of a cover-up will give you confidence while you look cute. When it's time to take a dip, ditch the sarong and swim! One size only.

Cost: $68.00
Tropical Escape Women's Crochet Swim Cover-Up PantsVia sears.com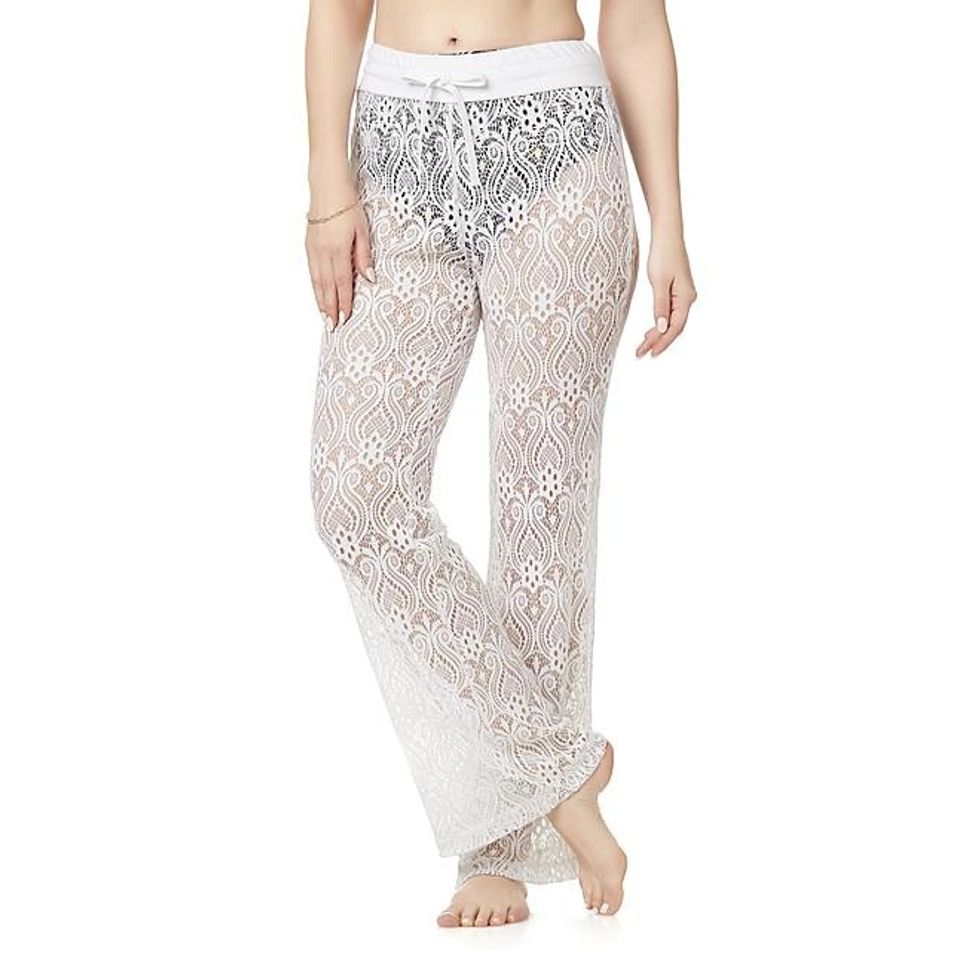 Cover-up pantsVia sears.com
Your legs will get the star treatment when you cover up in these Tropical Escape Women's Crochet Swim Cover-Up Pantsin black or white. When you want to show off your swimsuit yet need some coverage below, chic crochet is casual-meets-creative. With a handy and comfy drawstring closure and a cotton trim, these tropical "trousers" turn beach walks into catwalks! Sizes XS – XL.

Cost: $14.84
Time and Tru Women's Zip-Front Hooded Terry Swim Cover-Up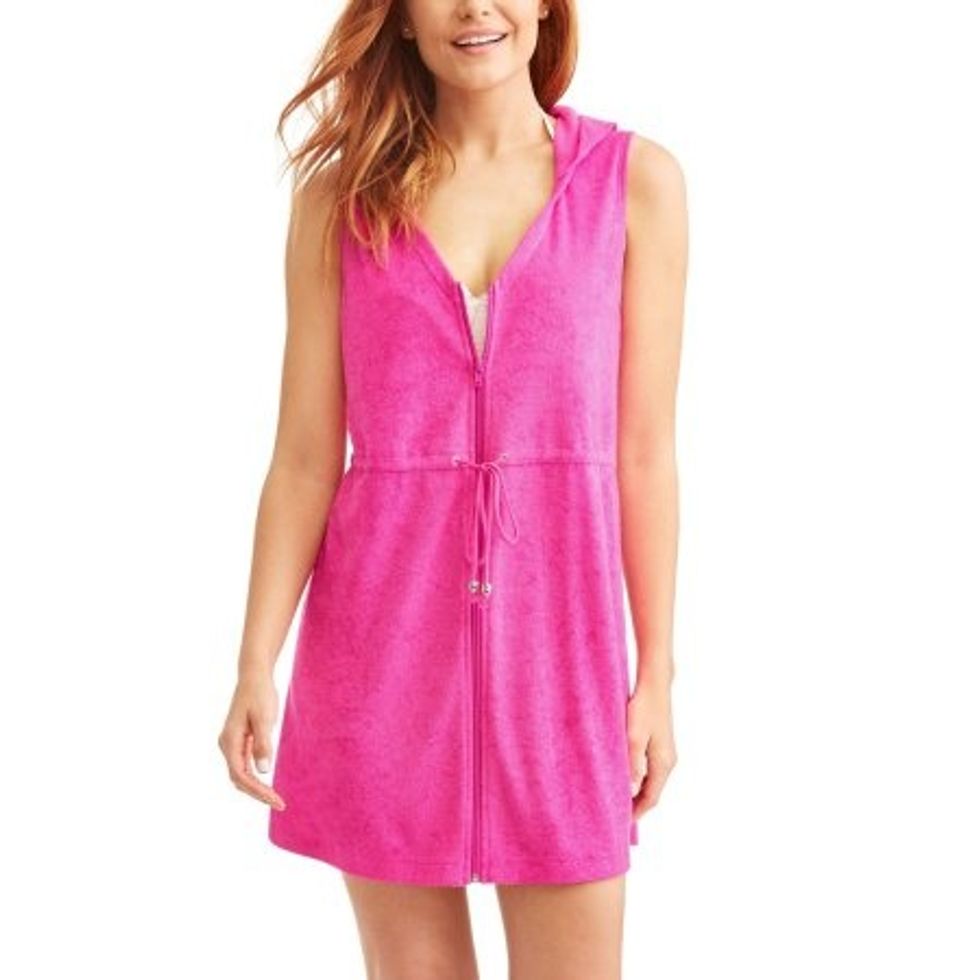 Terry cloth cover-upVia walmart.com
Ahhh…terry cloth. So comfortable and soft, like wrapping yourself in a cloud. Feel this good when you cover up in Time and Tru's Women's Zip-Front Hooded Terry Swim Cover-Up. When you are wet from swimming, slip this on and let the terry soak up the water as you soak in some rays. Use the hood when the wind is whipping, or you just want some additional sun protection. The quick zip is a cinch for when it's time to undress and show off your bikini body. Choose from pink glam or rich black in sizes S – XL.

Cost: $16.48
BECCA by Rebecca Virtue Nantucket Romper Cover-Up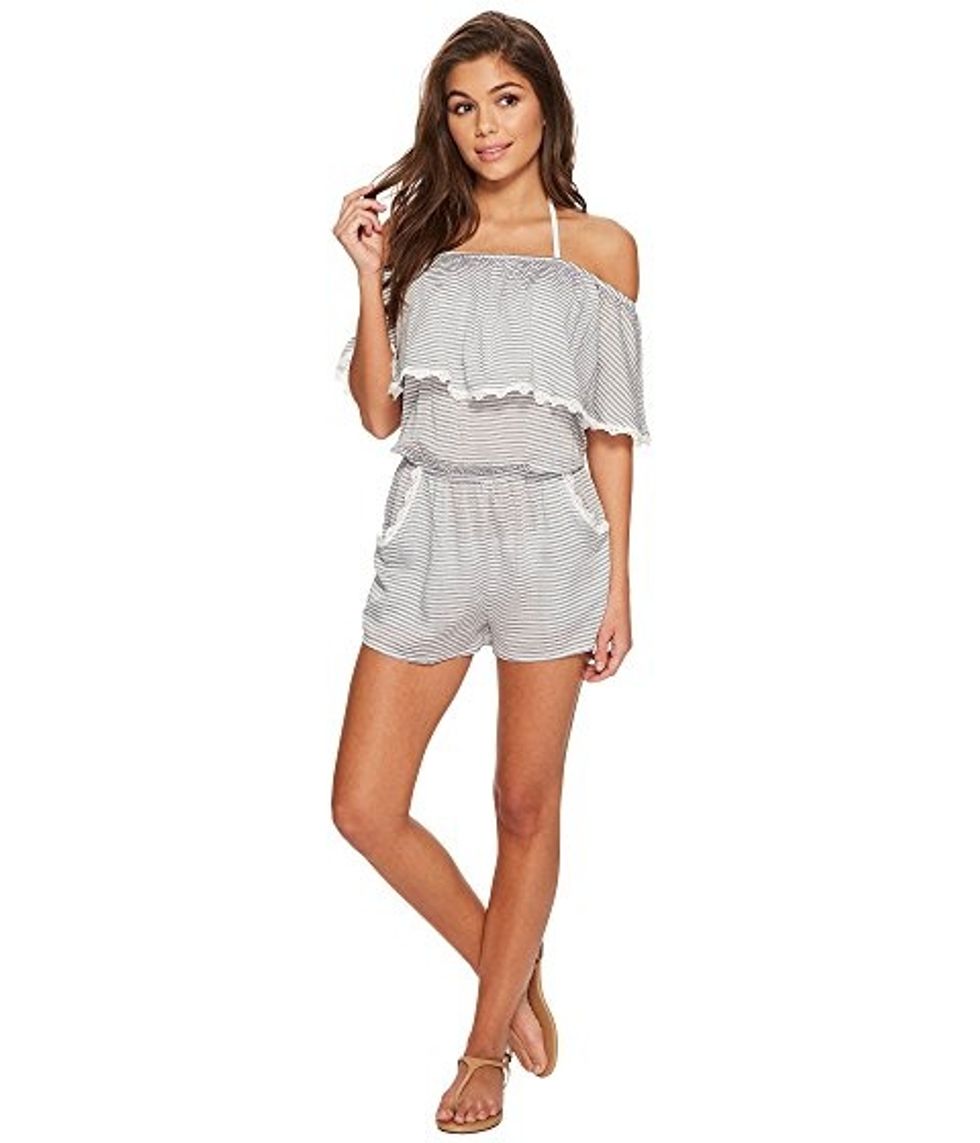 Romper Via zappos.com
This one-piece romper is great as a cover-up or an adorable casual outfit for summer. BECCA by Rebecca's Virtue Nantucket Romper Cover-Up has that nautical vibe that is all about fun in the sun and laid-back vacation days. The off-the-shoulder design is flattering, the shorts are roomy and light, and the crochet trim adds a delicate touch. Covering up has never been so cool.

Cost: $48.58 (45% off!)
Bring on the beach!