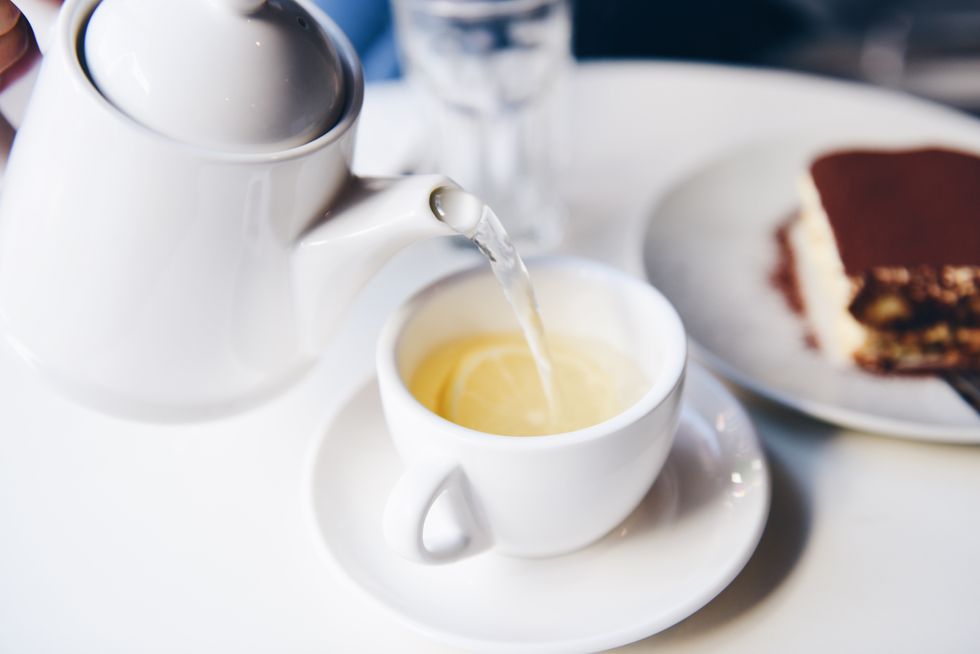 Tea time! 5 tempting teas to sip as the snow falls
Put a kettle on the stove and get ready to steep!
Warm up inside with a nice cuppa tea as the temperature outdoors takes a mighty dip. Tea is so soothing and satisfying, and these five choices are full of wintertime flavors that are unique and delightful. Sip after sip, you will notice the subtle nuances of high-quality ingredients that make you feel good from head to toe. Put a kettle on the stove and get ready to steep!
The Tea Spot: Candied Chestnut Sachets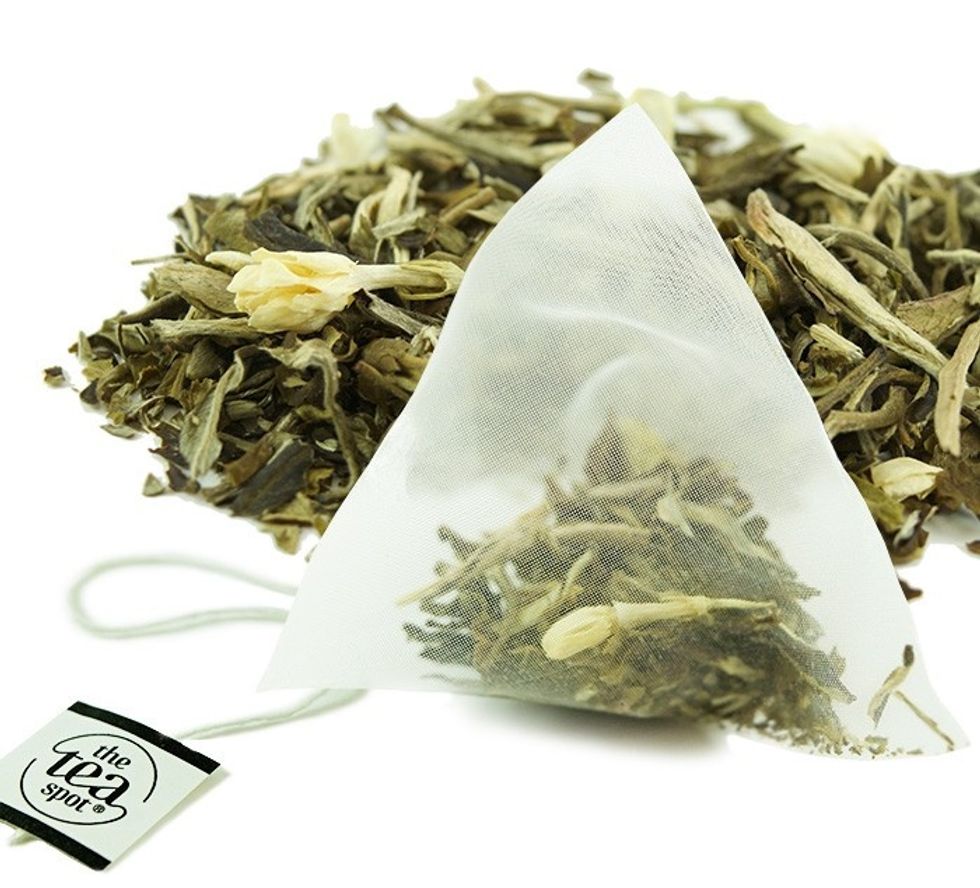 Via theteaspot.com
Chestnuts roasting on an open fire is certainly nice, but a piping hot cup of Candied Chestnut tea from The Tea Spot is what a real winter wonderland is made of. Each lovely sachet can be re-infused 3+ times for sipping that can last all day and night. The sweet and light chestnut notes paired with jasmine flowers in a whole leaf white tea is fragrant, flavorful, and festive.
Cost: 12 sachet tin $9.95
The Republic of Tea: Gingerbread Cuppa Cake Tea Bags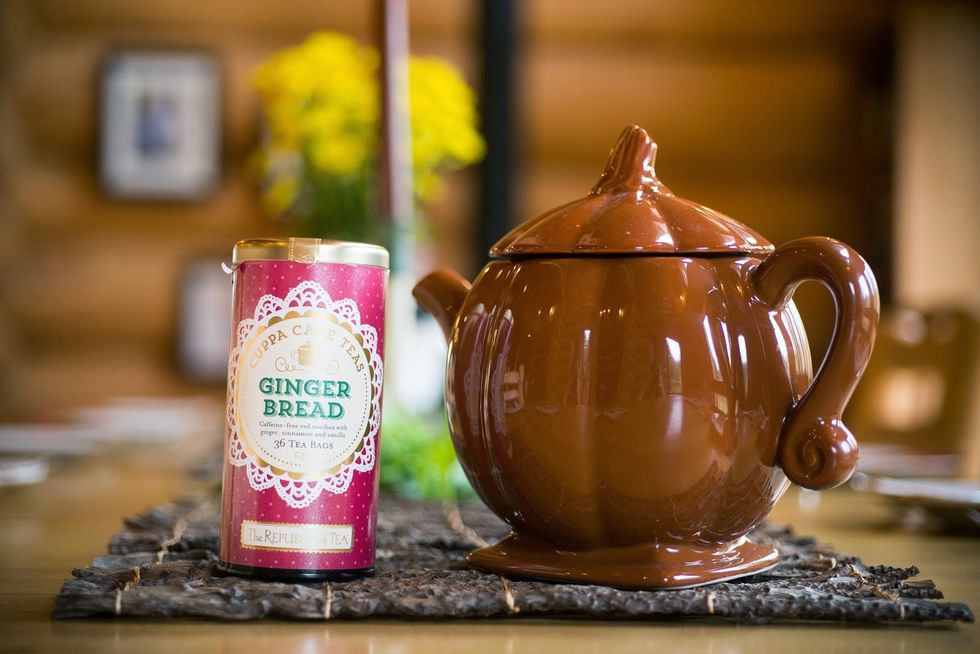 Via readingtoknow.com
When you have had your fill of fattening gingerbread cookies, lighten up your load with a cup of tea that has all the sweet flavor with none of the guilt. Gingerbread Cuppa Cake Tea Bags from The Republic of Tea packs in all that mouthwatering cinnamon-vanilla goodness in an herbal rooibos tea. The luscious scent will fill the air with wintertime warmth and a world of whimsy.
Cost: 36 tea bag tin $10.75
Mighty Leaf: Limited Edition Winter Solstice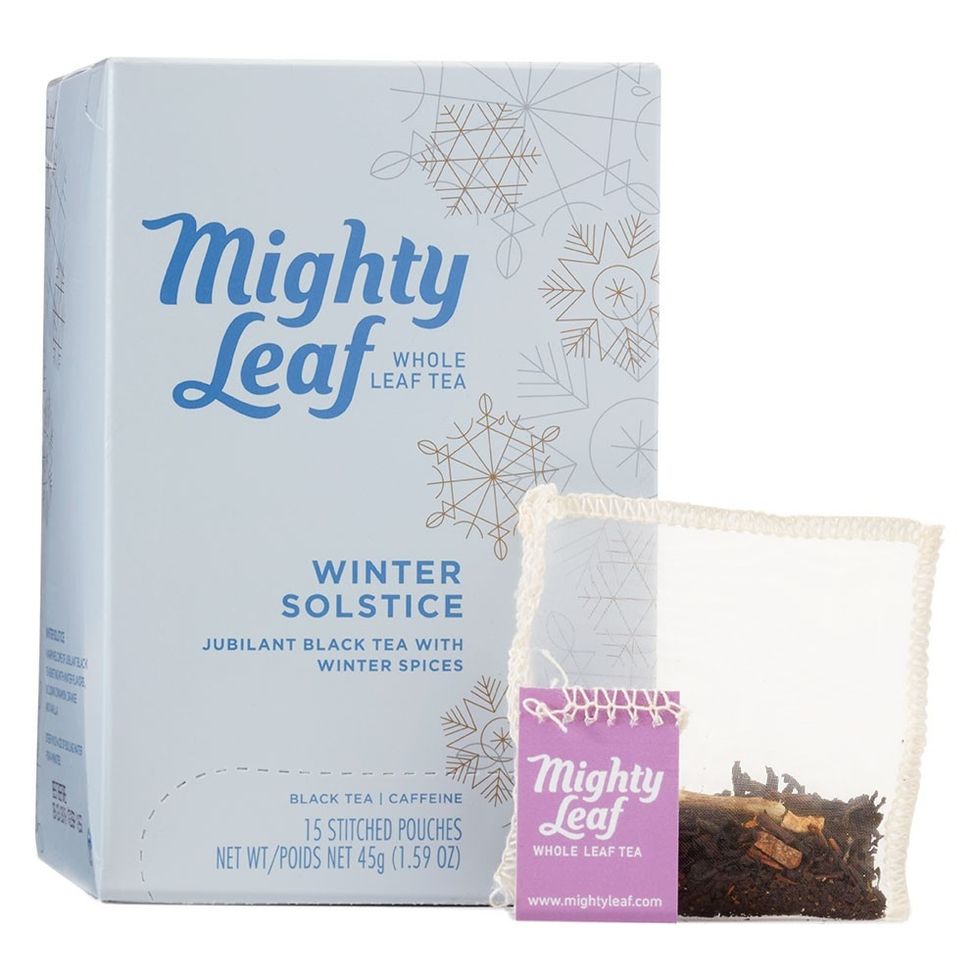 Via mightyleaf.com
While the winter season is still setting in, enjoy a nice cup of Winter Solstice tea from Mighty Leaf. This black tea tastes like snowfall in a cup with hints of allspice, orange, and cinnamon. Sit and relax by the fire and stay cozy warm with a mighty good tea from Mighty Leaf. Get a box now before spring thaws things out!
Cost: 15 pouch box $6.97
Zhena's Gypsy Tea: Peppermint Mocha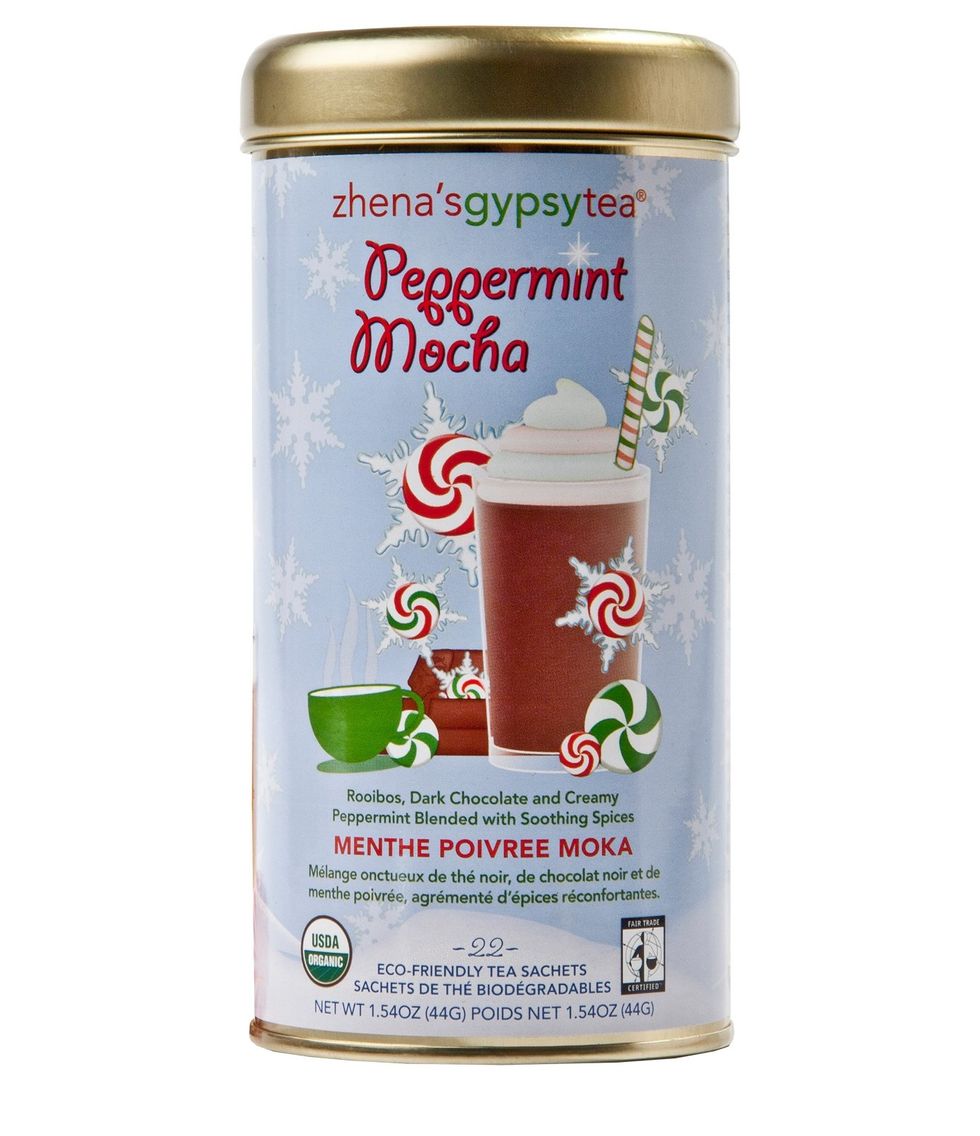 Via zhenas.com
Hold onto your candy cane! Peppermint Mocha tea is here, and it is as rich and robust as any holiday treat can be. Sip and savor the tantalizing tastes of zippy peppermint, decadent dark chocolate, spicy cinnamon, and cocoa in a rooibos tea that is uniquely delicious. Zhena's Gypsy Tea is like dessert in a mug. Add some warm milk for something even more special.
Cost: 22 bag tin $6.99
Trader Joe's: Apple Cranberry Herbal Tea Blend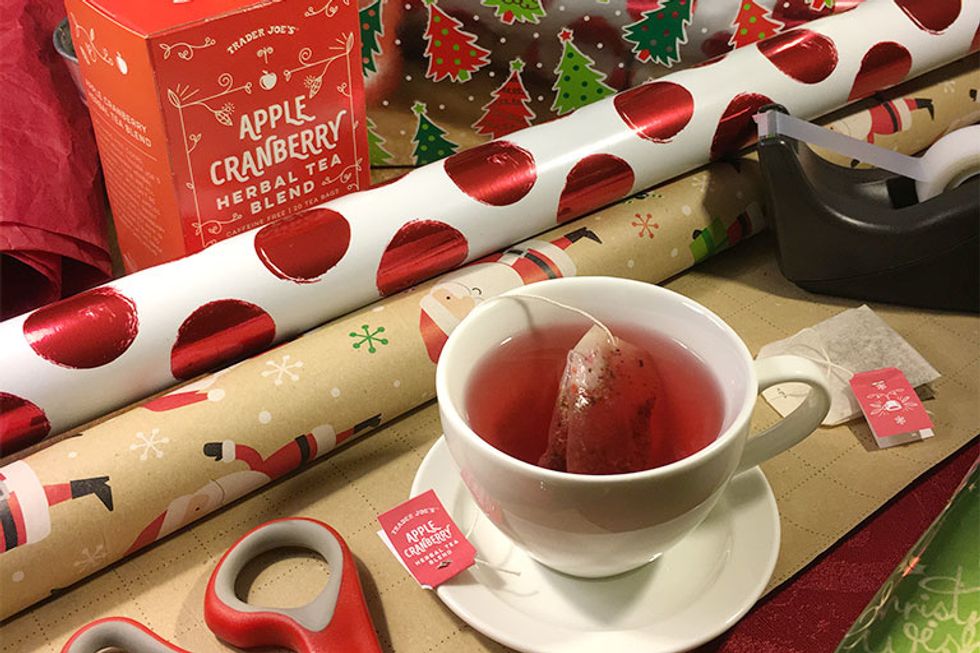 Via traderjoes.com
Cranberry sauce and apple pie are winter holiday mealtime staples, but when the meal is through, what better way to extend great taste than with a soothing cup of tea? Apple Cranberry Herbal Tea Blend from Trader Joe's incorporates those comforting apple and cranberry flavors with the addition of cinnamon, licorice, hibiscus, and lemon grass to create a blend that is beautiful. Mildly sweet and always satisfying, this Trader Joe's tea is perfect for warming up even the chilliest of winter days.
Cost: 20 bag box $2.49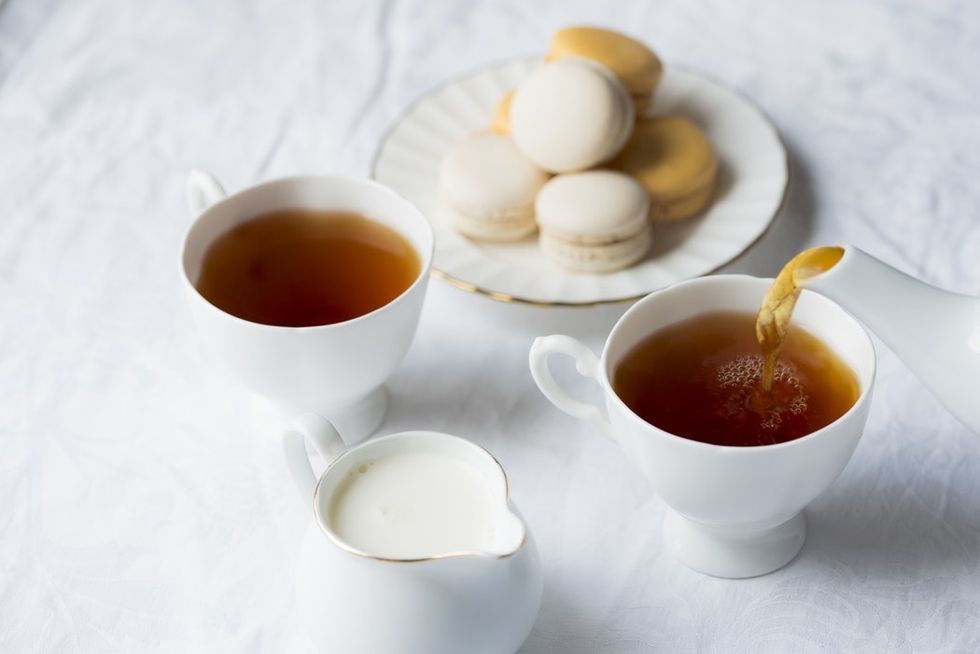 unsplash.com
Is it tea time already? Make winter warmer with tea that is treat-worthy. Every tea has its charm and character, just like those who love to drink it. Pinkies up!