I'm what you might consider a shopaholic. I have loyalty cards to all of my favorite online apparel stores and live for end-of-season sales.
I always wait until stores are doing some sort of a discount or offering free shipping - I'm all for anything that will save me a little money here and there.
Because I've been spending so much more time at home, it seems the only things I'm buying these days are groceries. I'm not complaining, but the extended time at home means that I'm paying more attention to my grocery shopping than I normally would.
As I said, I love to save and earn points, but I never thought of doing it with my groceries. I'm just not bothering cutting coupons!
I was chatting with some friends on our weekly FaceTime hangout about the insane number of snacks I've been consuming, and my friend mentioned that her snacking habits had helped her earn a Sephora gift card using the Fetch Rewards App. I'd never heard of it, so I decided to check it out.
Have questions? I did, too. Turns out, earning rewards back on your grocery shopping couldn't be easier with Fetch. Here's everything you need to know.
How does it work?
Once you download the free Fetch app from the app store (it's available for Android and IOS) and set up an account, all you have to do is take pictures of your receipts with your smartphone, and you'll receive points based on items and brands you bought. You can also connect your email and/or Amazon accounts and get credit for online purchases!
What makes Fetch different is that you don't need to go to specific retailers to reap the rewards, just shop for all of your favorite items like you normally would, and let the points rack up.
Can I scan old receipts?
Yes! Fetch lets you scan receipts up to 14 days after purchase, so don't worry if you're like me and forget to do it right away! Plus, there are no annoying ads to watch or surveys before you can join - just download the app and start scanning. You can also link the app to your email so that it will automatically scan your e-receipts from online shopping- it couldn't be easier.
Can I keep shopping at my local store?
You don't just have to shop giant retailers like Target or Walmart to qualify. Because Fetch works directly with big-name brands, you can keep shopping at your local bodega or mom and pop store, and still earn rewards.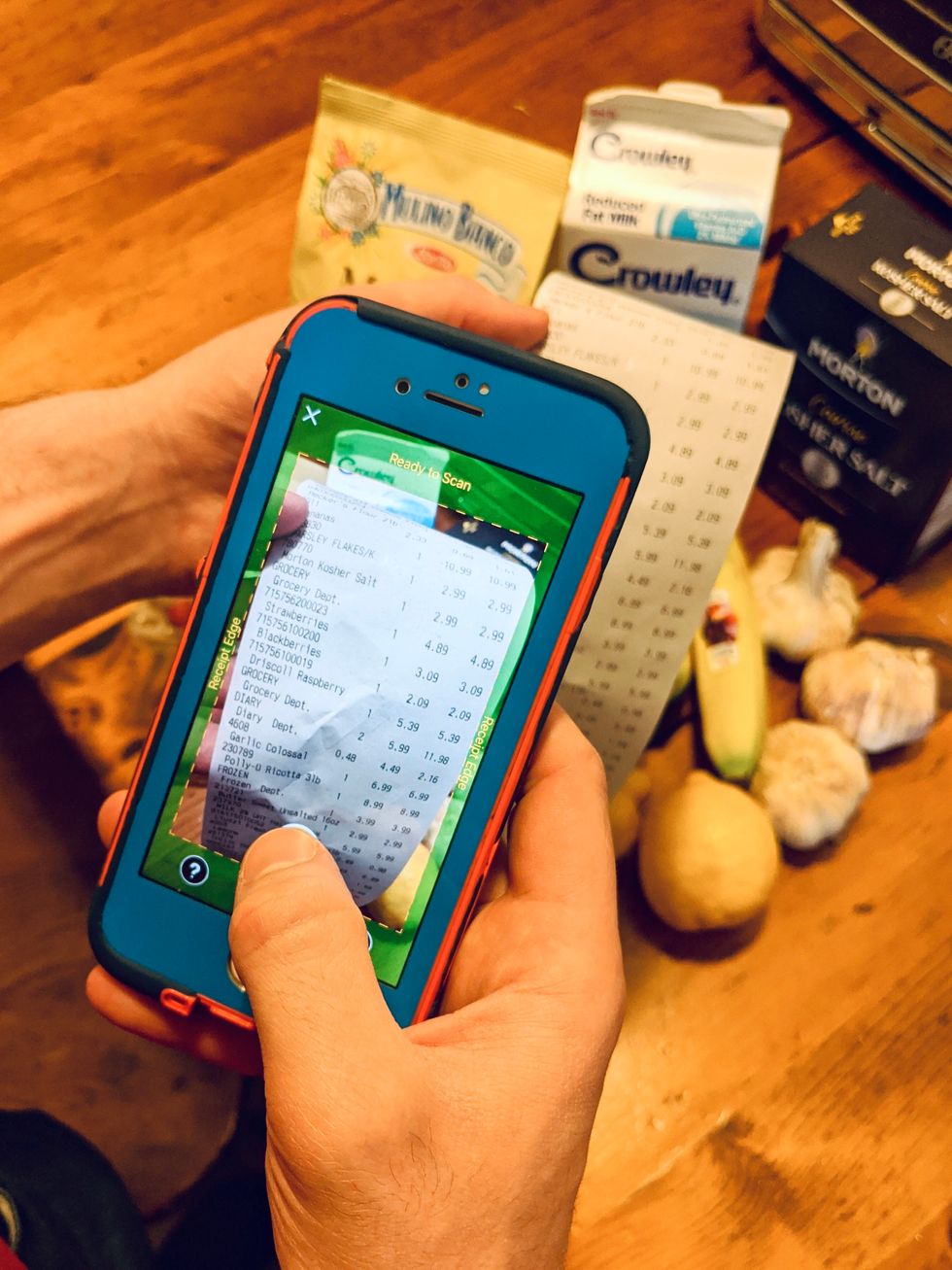 What are my rewards?

You can put your rewards points towards gift cards from places like Sephora, Bed, Bath, & Beyond, Gap, Petco, iTunes, Dunkin', Barnes & Noble, Olive Garden, Macy's, Lowe's, Target, Walmart, Amazon, and lots more.
The thing I love most about Fetch Rewards is that they also have offerings unique to each individual user's shopping habits. There's always something on special offer that you'll actually use and want because the app tailors it to your previous activity. They'll show you that if you buy 2 of a certain product, usually something you've previously bought, that you'll earn a certain amount of points if you buy within the specified timeframe.
As I said, each user's offering is different, but I've been able to stock up on some of my essentials and earn amazing points in return. These guys are always spot on with their offerings.
What kind of brands are eligible?
Fetch partners with tons of names you know and love, and are constantly adding more. They have everything - Pepsi, Doritos, Huggies, Tropicana, and so many more household names. And even if your receipt doesn't contain any eligible products, you'll still earn points for just scanning it.
Does it cost me anything?
No, Fetch Rewards is totally free.
I've been using the Fetch Rewards app for the last month, and it couldn't be easier or more convenient. I'm just shopping for essentials as I normally would and let the points stack up. It's the perfect way to earn a little something back. Now I have an excuse to stock up on all of the quarantine snacks I could ever want!