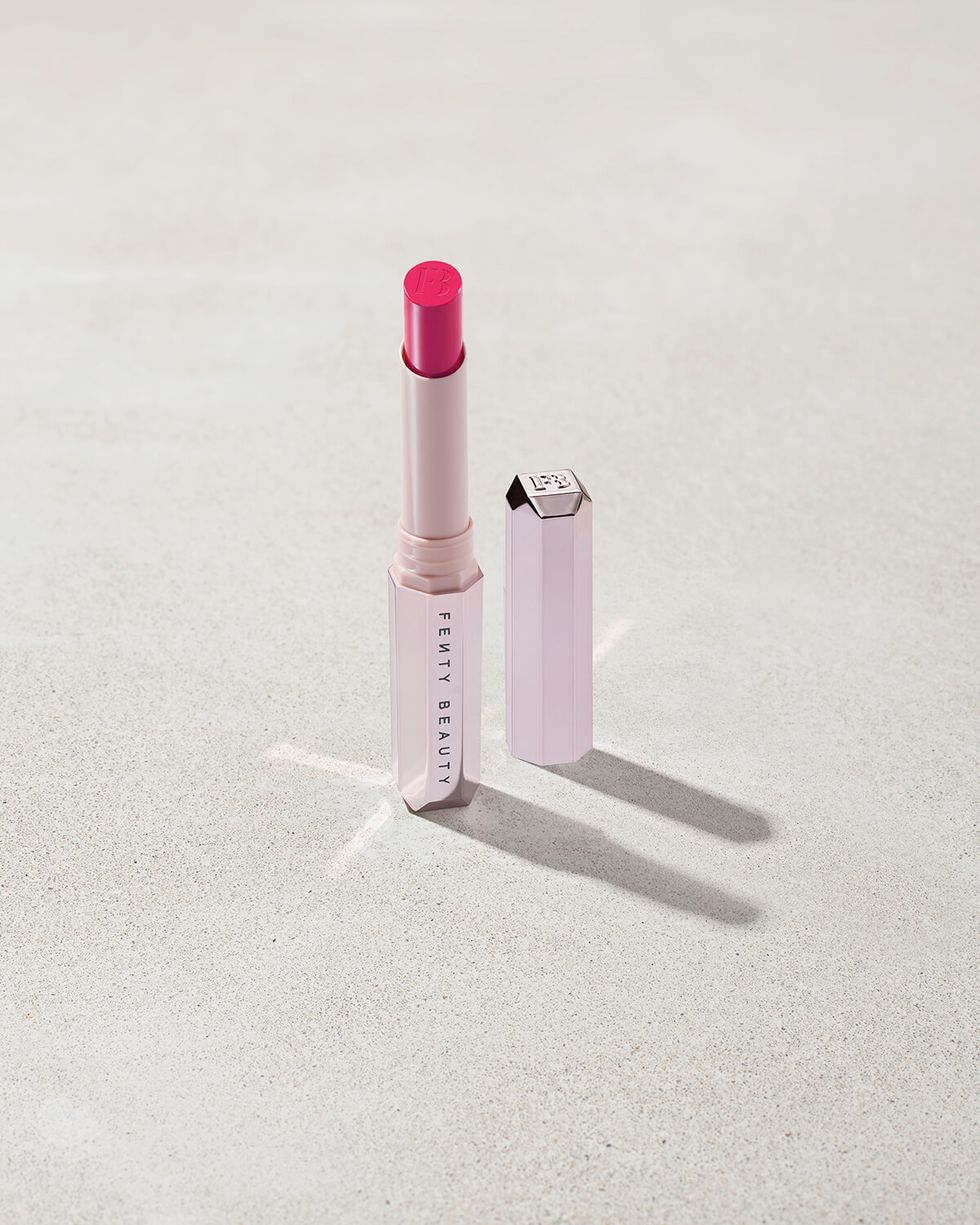 Fenty Beauty just launched a new line of matte lipsticks - are they worth it?
We try out the Rihanna-approved Mattemoiselle line for ourselves
Fenty Beauty, the innovative beauty line by star and beauty queen Rihanna, recently released a brand new line of matte lipsticks with fourteen shades that were just begging us to try them.
"Rihanna wanted to make the matte lipstick of your dreams a reality: Think mega rich color minus the weight. The ultimate light-as-air textures glides on creamy and stays put - no bleeding or feathering after application - with a velvety, soft matte inspired by a rose petal finish. And thanks to Mattemoiselle's chic, slim design, you can effortlessly define lips with the ultimate control, for lips that look fuller with every stroke." That's the product description on the website that promises rich color, velvet matte, and ultimate control. So far, all of Fenty's products have proved to be exactly what they promise - with lipsticks, however, it can be another story.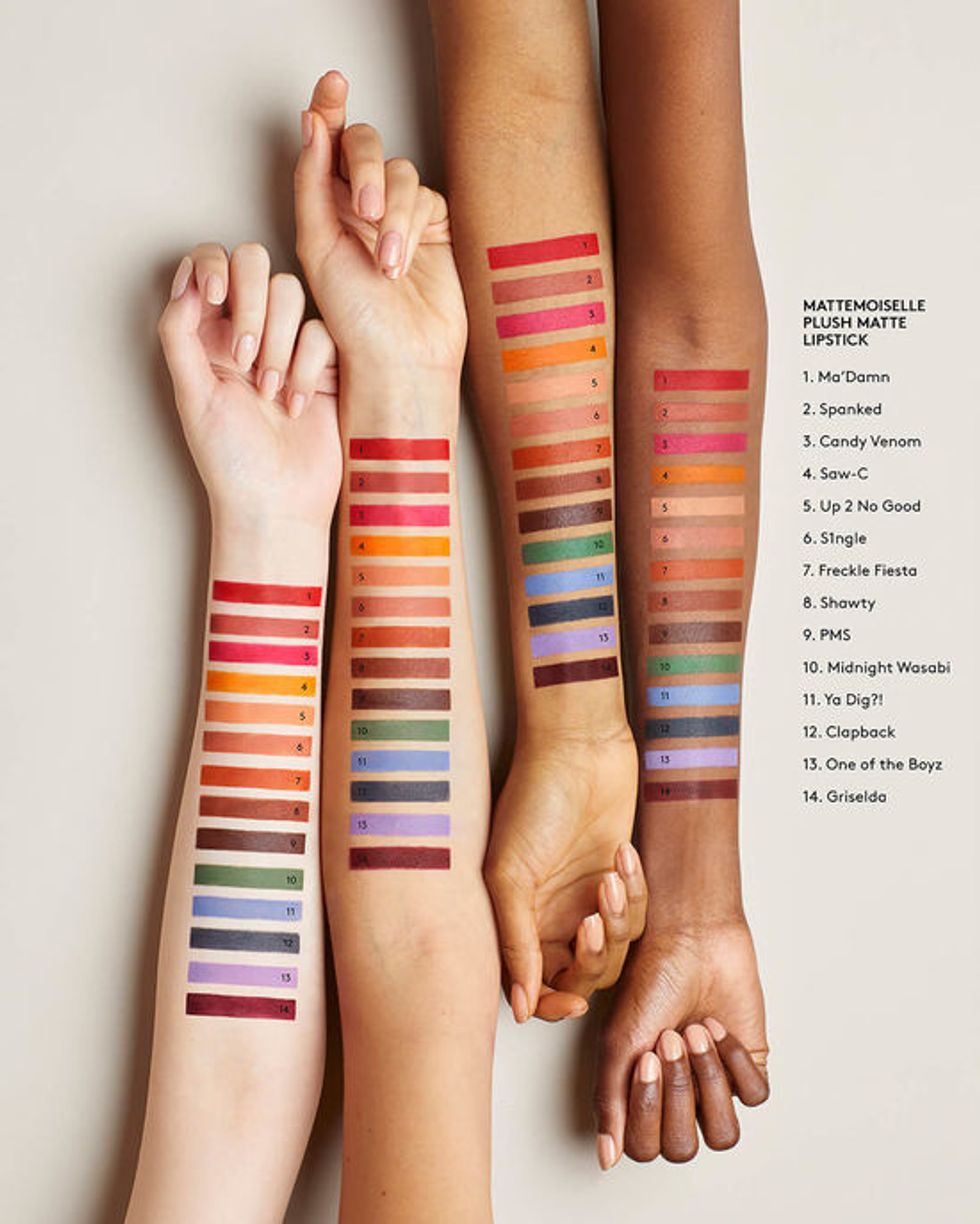 via Fenty Beauty
Just like the line's highly-successful lip pigment by the name of Stunna, the Mattemoiselle line carries a rich red by the color of Ma'Damn - this is the precise one that I picked up, mesmerized by it's bold shade and moisturizing feel. At first application, it can actually feel a bit dry and may take several coats to enhance the full effect, but it is true - it defined my lips with a creamy texture, and ultimately proved that I have the control. However, something that is not-so-true is the promise of no bleeding. Just like it's sister shade Stunna (which is a liquid lip paint, therefore an entirely different texture and look on it's own), I found that it smeared quite a lot. If I even so happened to take a sip of water, it transferred to the rim and ultimately increased my fear of smearing. The last thing I want to worry about when it comes to my lipstick is whether or not I have it all over my face, so this means I won't be reaching for the tube of Mattemoiselle if I have another option at hand.
However, that's not to say that the line doesn't have a beautiful range of plush colors that are hard to find elsewhere. "PMS", aptly titled for that time of the month, is a rich brown burgundy that looks just as intriguing to try. The Mattemoiselle line stands as one for the girl who loves to try new and exciting shades - one that the typical femme might not reach for immediately - and still plans to wear it well into the night.
As for the inspiration for the line, "Rihanna loves changing up her lipstick depending on her current mood, so she wanted to create a lipstick collection that would empower everyone to explore new looks. She hand-picked the range of 14 shades that anyone can pull off, with shade names that embody the personality of each color." While the Mattemoiselle lipstick I picked up may not have worked out as well as I had hoped, no tube of lipstick is the same for everybody! Pick it up yourself, give it a try, and you might've just found your new best friend.
"Lipstick is all about having fun and expressing your mood at any given moment. This collection makes it easier than ever because there's a color for everyone." - Rihanna