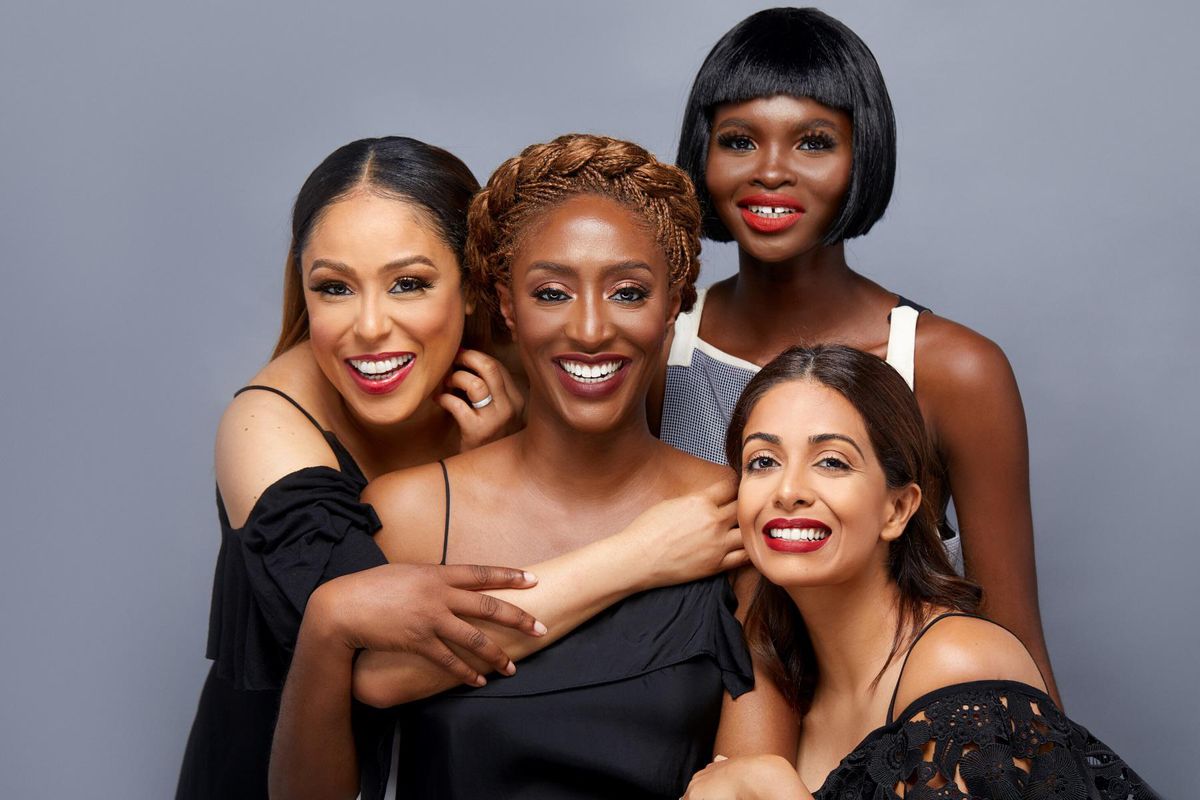 Female Founded Brands to Support During Women's History Month
Vote for equality with your wallet
Oh, how far we've come!

Women's History Month is here. What a pertinent reminder of how far women have come in society — but this far is far from far enough. From the pay gap to daily microaggressions, it's still obvious that women are treated as lesser-than in society. This is especially clear when you look at how few female-founded businesses there are.
---
According to Rolling Stone, it's crucial to support female-owned businesses. They report: "While it is true that the different experiences and backgrounds that women and men have undoubtedly affect business approaches, this is actually a good thing. A business with diverse perspectives is an innovative business that can actually push the boundaries of industries." Like with any other social justice cause, uplifting marginalized folks is good for everyone involved. We all benefit from the increased, diverse worldviews brought about by representation.
The article continues: "Having a gender-diverse business yields better consumer insight, and in turn, a more profitable business. Back in 2015, McKinsey & Company found businesses that were more gender-diverse were likely to outperform approximately 15 percent above the industry median. Years later in 2020, they found that the percentage had increased to 25 percent."
Therefore, even if we aren't focused on all the social and political reasons to uplift female entrepreneurs, it's better for everyone's bottom line if we do.
Yet, despite this oft-proven reality, archaic stereotypes and oppressive systems stand in the way of progress in every sector. An article in Business News Daily outlines some of the obstacles women face as entrepreneurs. The number one hurdle they face? Social expectations.
The article advises that in order to beat this imposter syndrome, female founders should stick to their guns rather than trying to conform. "Women may feel as though they need to adopt a stereotypically "male" attitude toward business: competitive, aggressive, and sometimes harsh. But successful female CEOs believe that remaining true to yourself and finding your own voice are the keys to rising above preconceived expectations."
But often, women are told their lack of professional advancement is their fault. You're too shy. You're not assertive enough. You need to ask for what you want. Otherwise, how do you expect to get it?
However, despite this refrain, it's actually not their own fault. This scapegoating convinces ambitious women that if their careers are stifled, it's their fault. This causes imposter syndrome, lack of representation, and real industry consequences.
According to BND, "Raising capital is even more difficult for women-owned businesses. A 2014 Babson College report found that less than 3% of companies with venture capital funding had female CEOs … venture capitalists tend to invest in startups run by people of their own 'tribe.'"
Other things that get in the way of women climbing the ladder to success include: struggling to be taken seriously, owning their accomplishments, building a support network, balancing business and family life, and coping with the fear of failure.
These are real, tangible barriers that most female entrepreneurs face. The women who have succeeded should be celebrated — and this month is the perfect one to do so. Luckily for us, we can vote with our dollars, supporting the businesses we love so that there can be more like-minded companies out there in the world.
Here are some of my favorite female-owned brands to shop during Women's History Month: