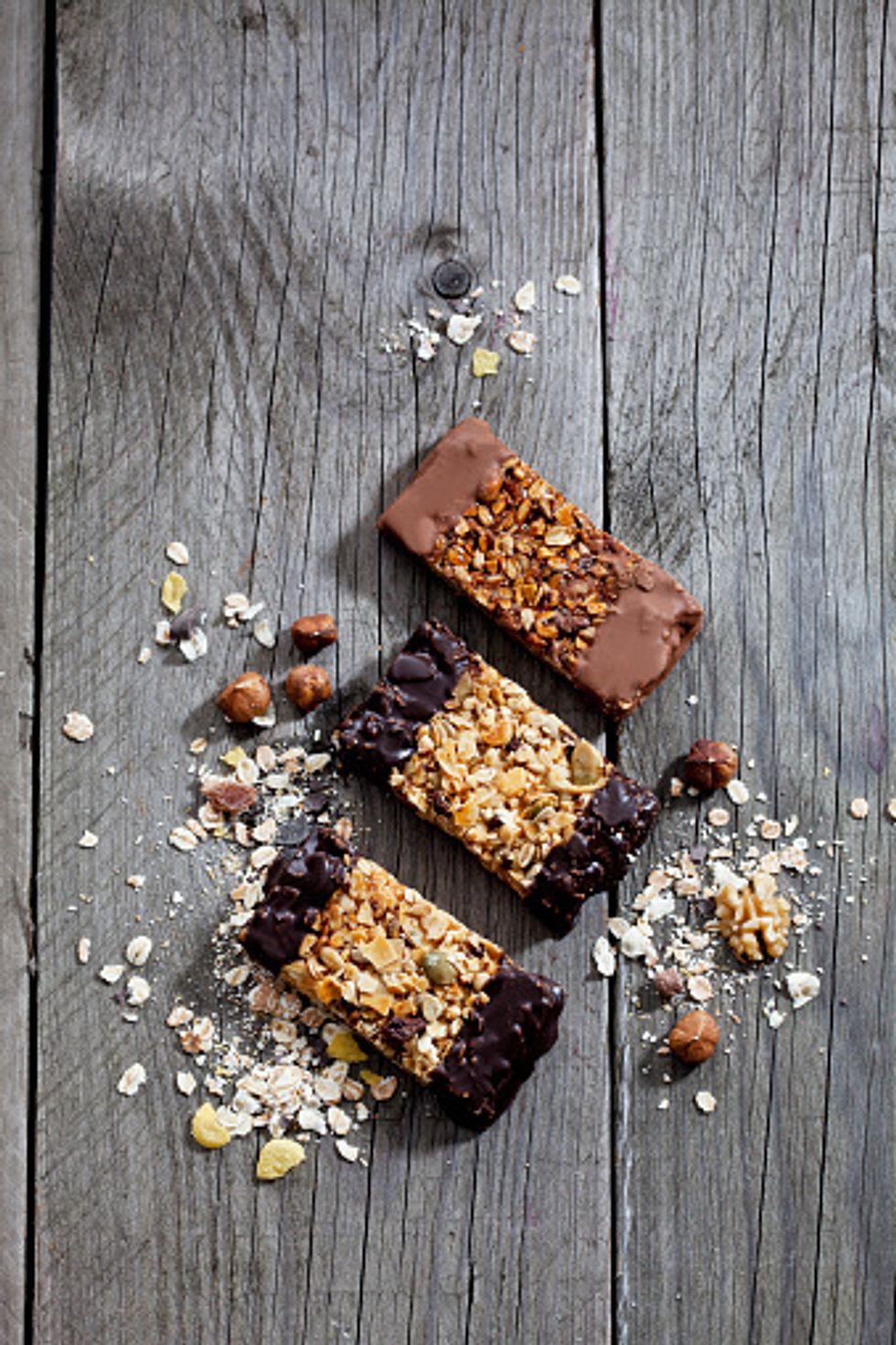 Your new favorite energy bar...
At the bottom of my grab bag was a busy day's saving grace and my new favorite energy bar.
In today's health crazed society it feels like you can't eat anything anymore! I'll never forget the time my aunt told me about how her nutritionist told her she couldn't eat as many sweet potatoes anymore. I thought to myself: I do not want to live in a world where I can't eat sweet potatoes. They are my favorite. In discovering some formerly considered healthier options are not as healthy as we thought, that got me thinking about what kind of protein and energy bars I consume. Sometimes protein and energy bars are my lifesavers. With my rigorous schedule, I don't always have time to sit down and eat a meal at normal times. I usually keep a few in my bag for those crazy days to keep my energy up; however, recent discoveries have made me wonder what I'm really consuming.
My favorite protein bar used to be Cliff Bar's White Chocolate Macadamia bar. It tastes amazing and you really feel full afterwards. I discovered in a NY Daily News article entitled Energy Bars: the good and the bad, my former go-to was considered one of the bad options. I always would shake my head at the nutrition label because of the large amount of calories but this article spelled it out for me better. Technically Cliff bars are considered a snack and not a meal replacement due to the low fiber and protein content. In comparison to the high calorie and sugar content of the product it proves to not be the best option. Discouraged, I stopped consuming protein and energy bars because it seemed everyone I tried had something wrong with it, until I discovered Lӓrabar.
Lӓrabars are GMO free, are made from minimal and recognizable ingredients and are minimally processed. The founder Lara developed the idea when hiking. Similar to me, she sought after a protein bar that does the job and makes her feel good afterwards. A foodie, she developed a handful of flavors based on her favorite desserts but made with all natural ingredients to keep the integrity of Lӓrabar's health conscious claims. For example, Lӓrabar's Carrot Cake bar contains only the following ingredients: dates, almonds, walnut, raisins, pineapple, coconut, carrots, cinnamon, and extra virgin olive oil ensuring that you get your energy from natural sugars and your vitamins from nut oil. This bar provides you with 10% of your recommended daily intake of Vitamin A and contains 4 grams of fiber.
Lӓrabar is also a socially responsible company. Proud partners of Feeding America, Lӓrabar is working to help address the growing problem of world hunger by raising awareness of the need for wholesome and nutritious foods at food banks across the country. You can help them spread awareness by sharing photos with the hashtag #sharerealfood and tagging @larabar on Facebook, Instagram, and Twitter. You can also volunteer at or donate to your local Feeding America food bank.
Learn more about their mission here
and purchase a Lӓrabar at your local grocery store today!