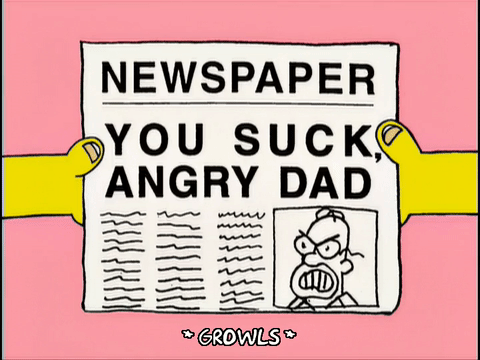 The Ultimate Father's Day Gift Guide (If You Don't Like Your Dad)
Next Sunday, June 20, give the father figure in your life a gift that commemorates the true spirit of Father's Day: Please do better.
Father's Day was established in 1910 in order to make dads feel less inferior to mothers (who'd had their own national holiday since the 1860s). And throughout the 1920s and '30s, many people hated it; in fact, there was a national movement to nullify both Mother's Day and Father's Day and celebrate one "Parents' Day" instead. Obviously, they failed. So next Sunday, June 20, you can commemorate the failure and dissatisfaction of millions in the true spirit of Father's Day, which is: Do Better—Please.
The perfect gift isn't determined by the product (I mean, it's a little about the product) but by the spirit in which it's given. So, here are the ideal Father's Day presents to honor but also urge your somewhat likable father figure to be a better dad!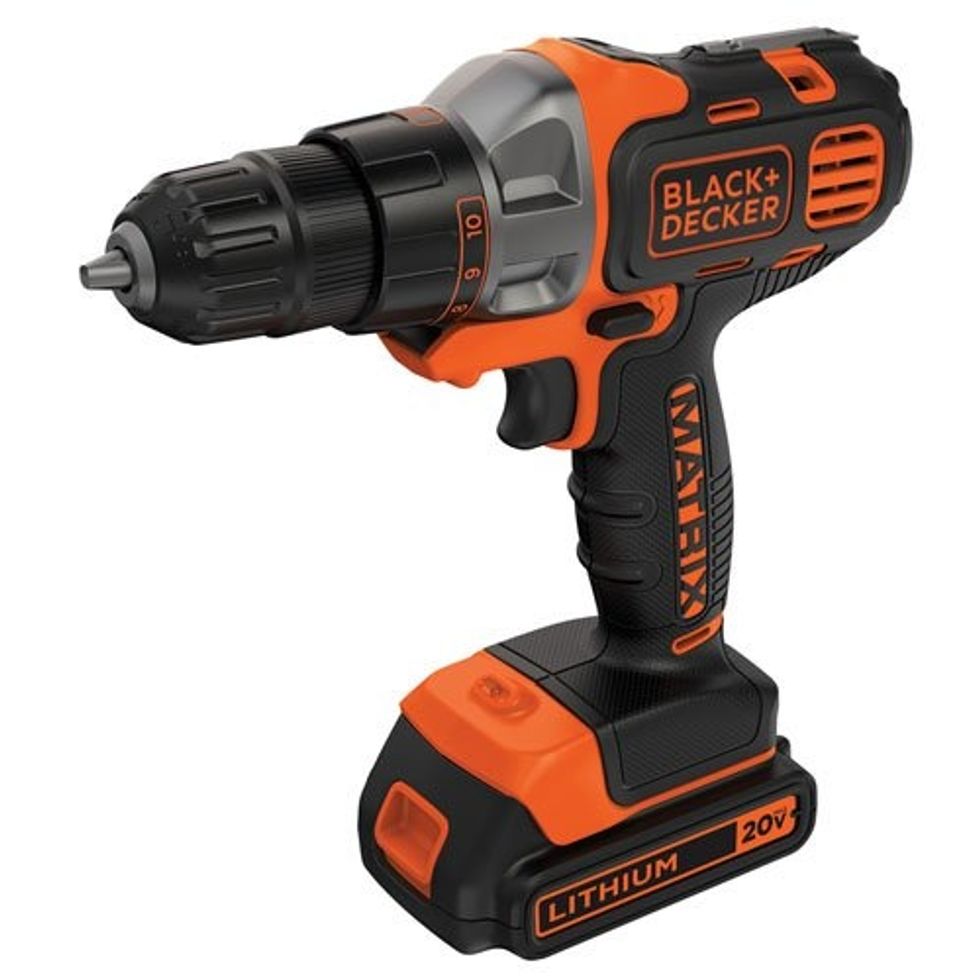 Amazon
It's compact, it's lightweight, and it's useful! This 20-volt max system offers a range of attachments for maximum utility. Give this to the male role model in your life and he might pull more of his weight around the house!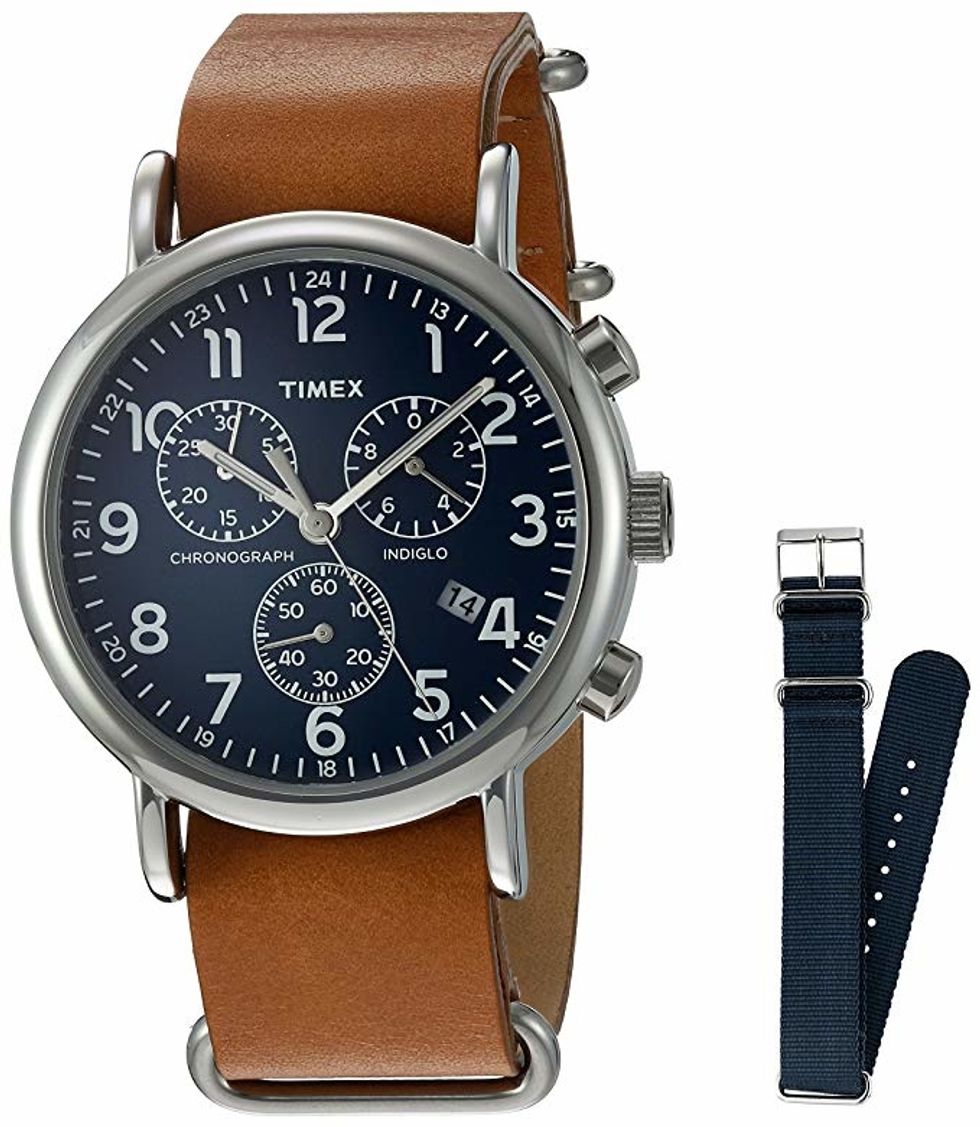 Amazon
With a stylish leather strap and crystal lens, this durable Timex watch is also water resistant. The chronograph even measures down to 1/20th of a second! So if your dad is chronically late and generally unreliable, maybe he'll learn to be on time with this handsome timepiece.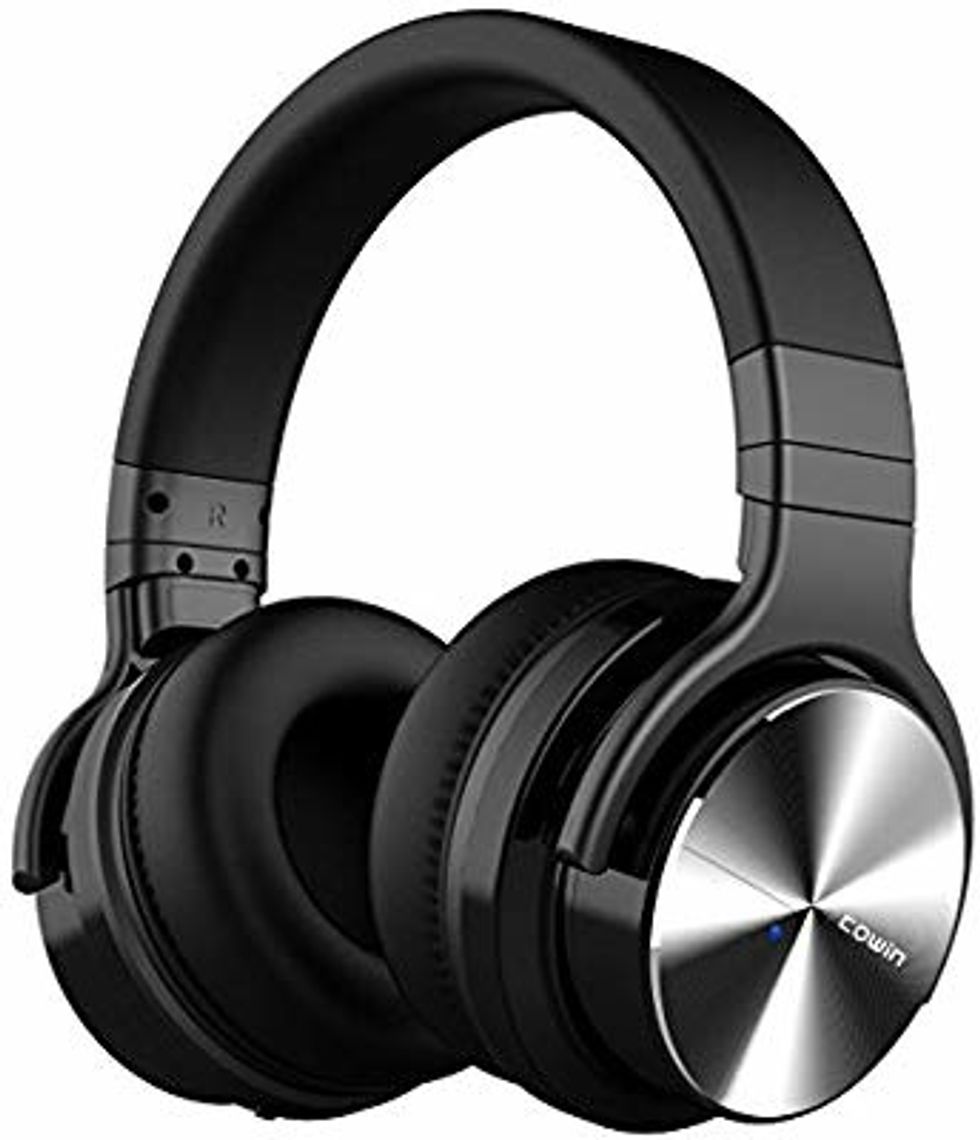 Amazon
With advanced noise canceling technology, these headphones are ideal in both wire and wireless modes. With a built-in microphone for hands-free calling and a battery that provides 30 hours of playtime in Bluetooth mode, your dad will never want to take off these ultra soft earcups. It's a must-have item for both you and him when you need him to stop talking about politics and just listen to the Beach Boys so you can have peace and quiet.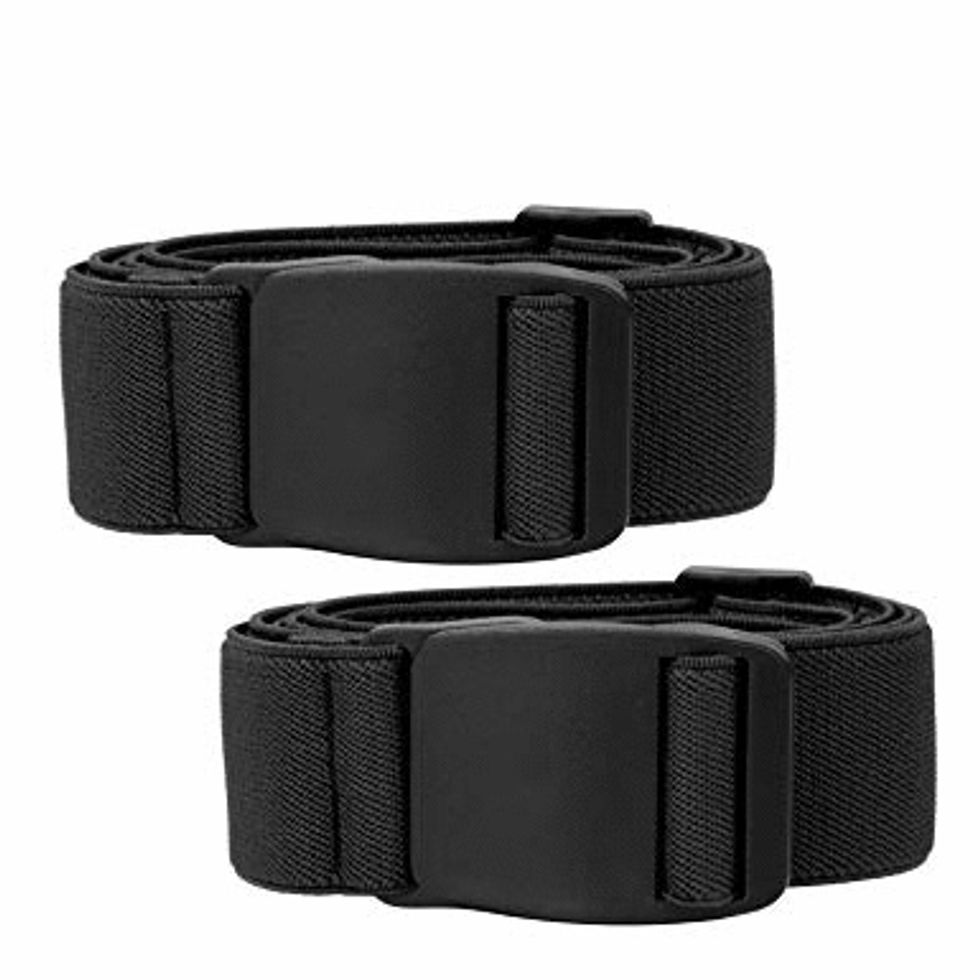 Amazon
Fully adjustable and made with durable elastic, this belt will fit every type of dad bod! Its smooth, "no show" design makes it less embarrassing when he forgets to tuck his shirt in after emerging from the bathroom, and it doesn't draw attention to his terrible fashion sense.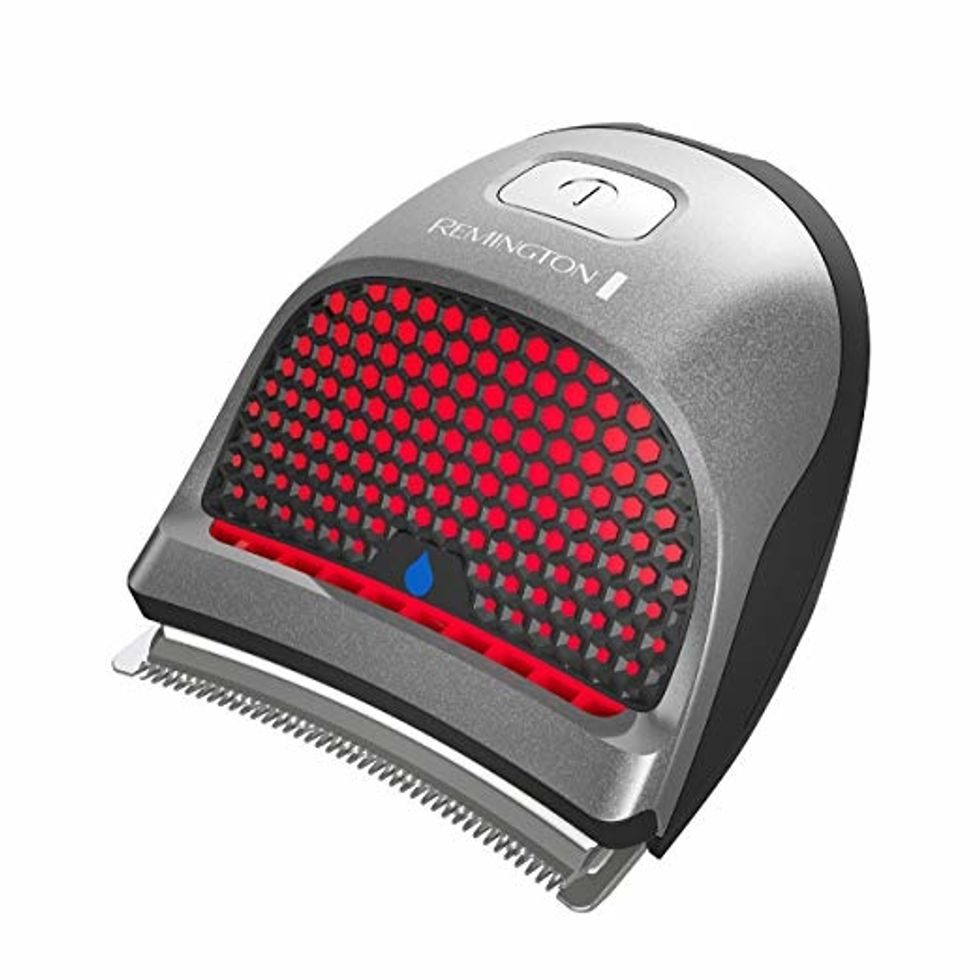 Amazon
This 13-piece set is affordable and amazingly versatile. With 9 combs of varying lengths and clippers offering trims from 1/16 inch to 5/8 inch, your dad is sure to look somewhat respectable! Maybe he needs a haircut to find a job, or maybe he just needs to embrace his growing bald spots. Everybody wins with this impressive haircut kit!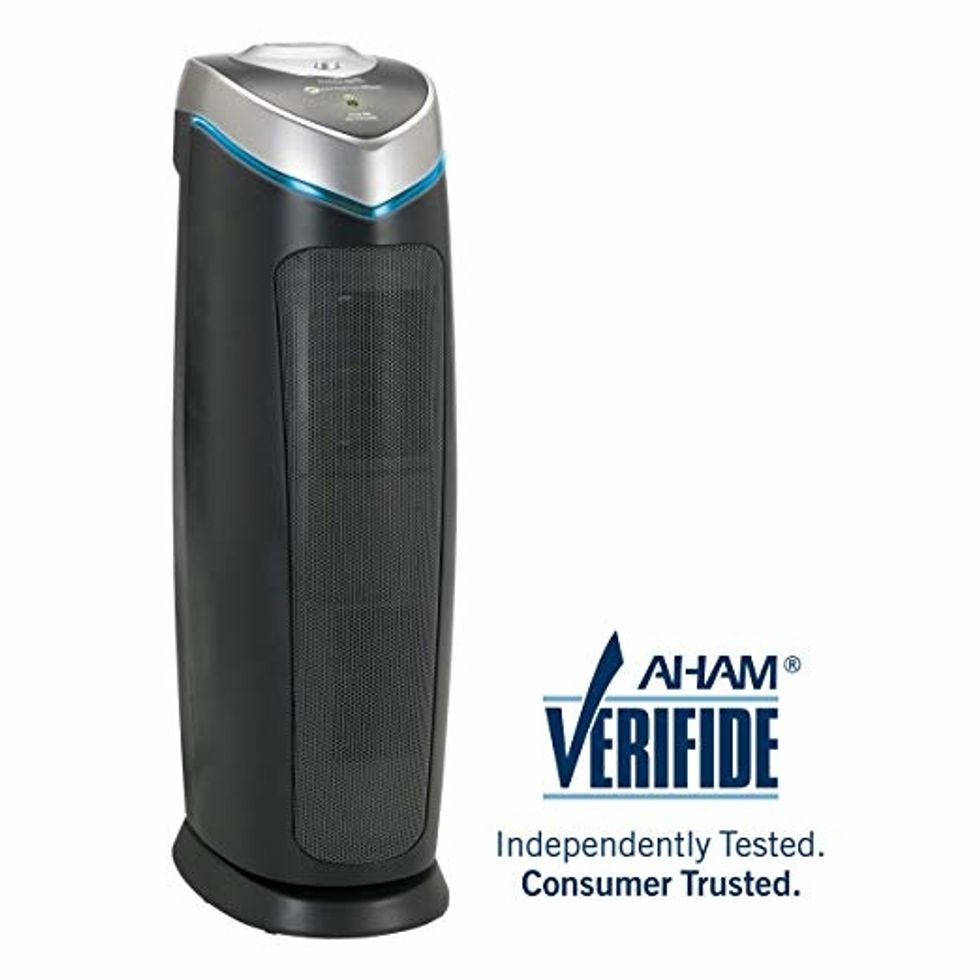 Amazon
GermGuardian doesn't just reduce airborne bacteria, viruses, germs, and mold spores; it also filters 99.97% of dust and allergens. It's deal for allergy-sufferers and smokers, thanks to the charcoal filter that reduces common odors from pets and cigarette smoke. Whether your dad snores, insists he's dying of allergies, or he's an offensive scream-sneezer, this air purifier will bring everyone in your household relief!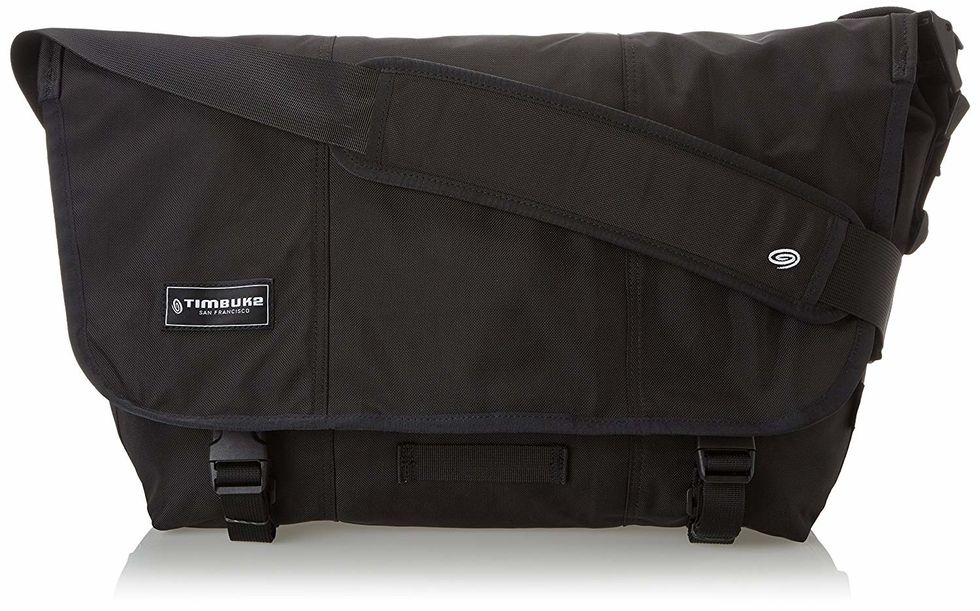 Amazon
Last but not least, every man needs a sturdy, waterproof bag to carry to and from the workplace. If he doesn't have a job, it's a great reminder to get one! If he refuses to read before forming strong opinions on taxes, politicians, or international affairs, these spacious pockets will encourage him to carry newspapers, books, or magazines! Timbuk2 is a quality brand for all his storage needs; and if you really want, you could gift wrap it with all of his belongings already packed inside, so he can take the hint and cut his visit short!