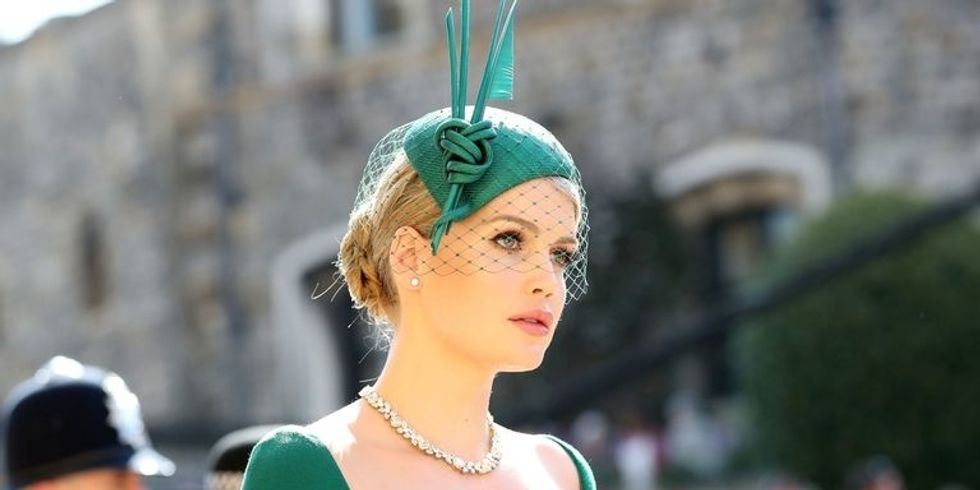 Are you fascinated by fascinators?
Get the British style with our top picks
If you tuned in to the royal wedding (and who didn't?), you surely noticed all those heavenly headpieces atop the heads of many of the women in attendance. What you saw were fascinators, a style staple the British seem to embrace for special affairs and events. But why leave all the beauty for the Brits to behold when lovely ladies from all across the globe can be just as glamorous? Here are five fascinators to admire and adore. Now if only we had been invited to Meghan and Harry's big day…
Jeanne Simmons Pique Nique Fascinator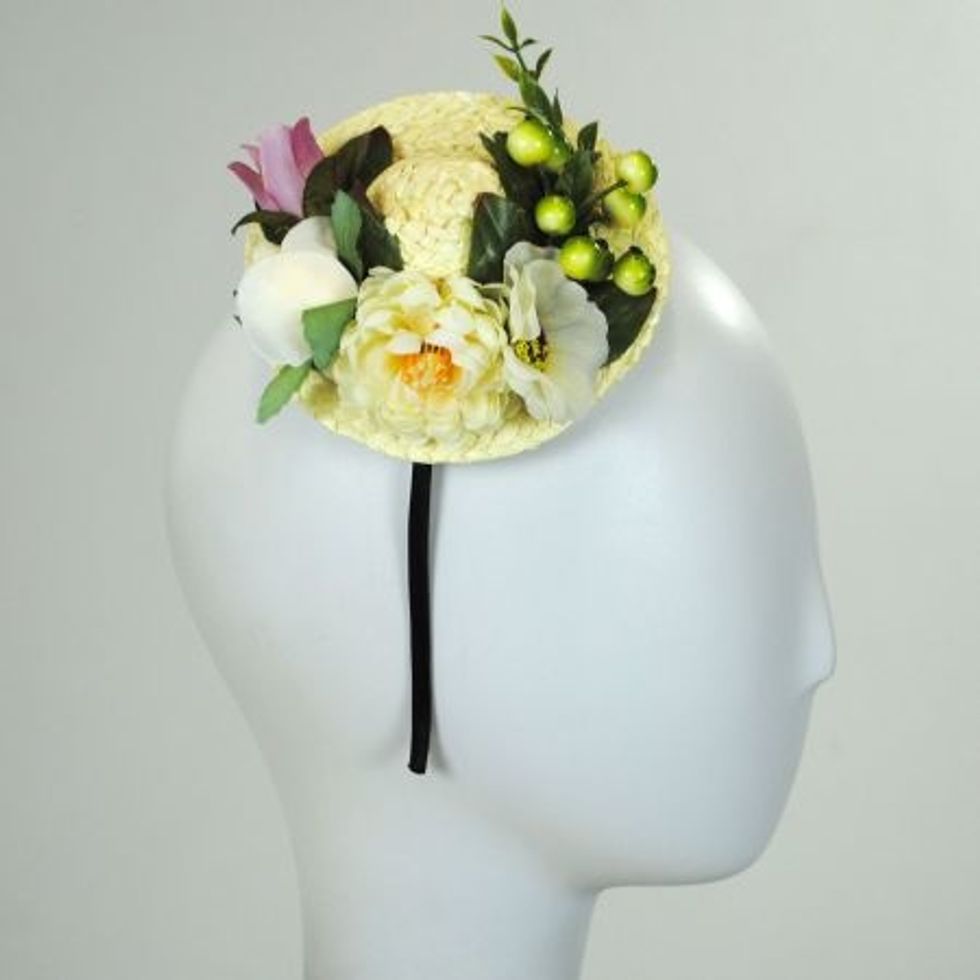 Jeanne SimmonsVia filenesbasement.com
Sweet, simple, and summery, the Jeanne Simmons Pique Nique Fascinator is demure and delightful, adding a flirty and fun-loving floral touch to a breezy ensemble. The tiny straw hat and artistically-designed flower arrangement adds a touch of nature to any look. Get garden gorgeous with this fascinator find.

Cost: $17.38
Tulle Feather Net with Floral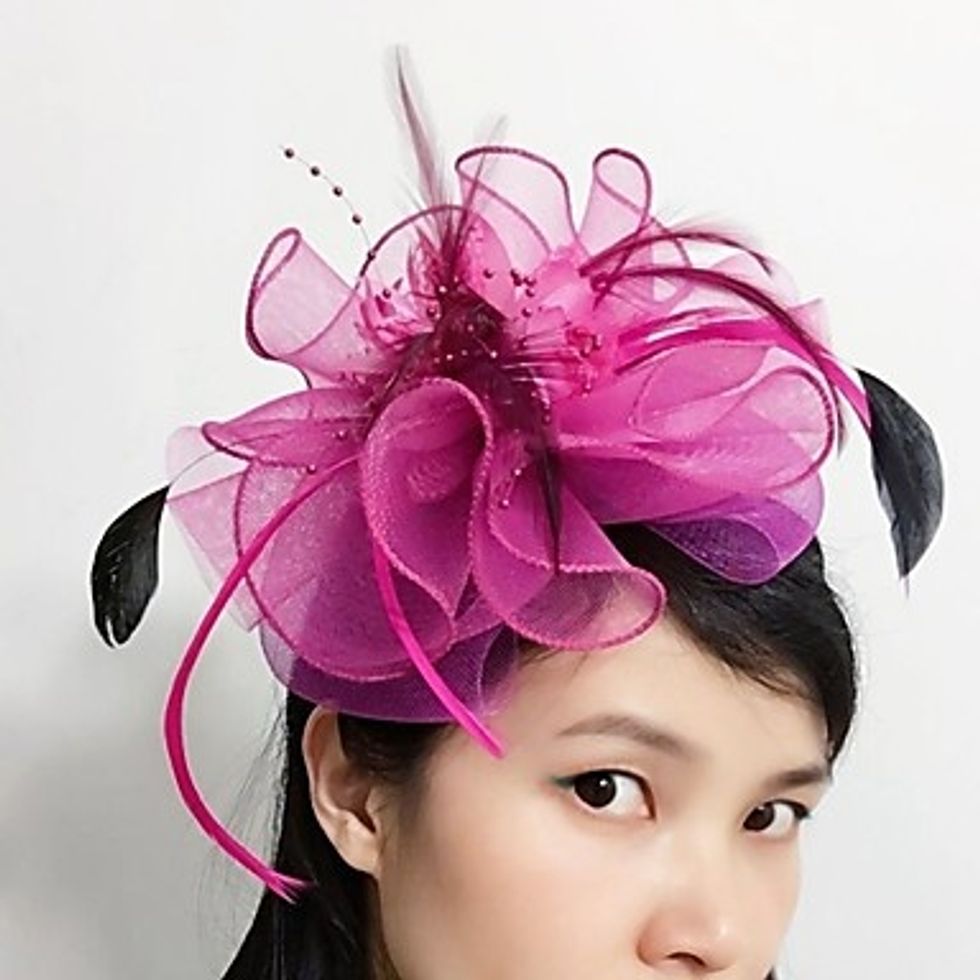 Tulle Feather Net with Floral Via lightinthebox.com
Are you looking to ruffle some feathers by attending your next event wearing a fashionable fascinator? Cute meets chic with this Tulle Feather Net with Floral fascinator from Light in the Box. This fab fascinator comes in an array of colors, making your fascinator fixation as pretty as a rainbow. Show off your taste for British style and hold your head high in this hot headpiece. Delicate yet daring, this fascinator will be sure to turn heads.

Cost: $7.99
Navy Rose Large Net Fascinator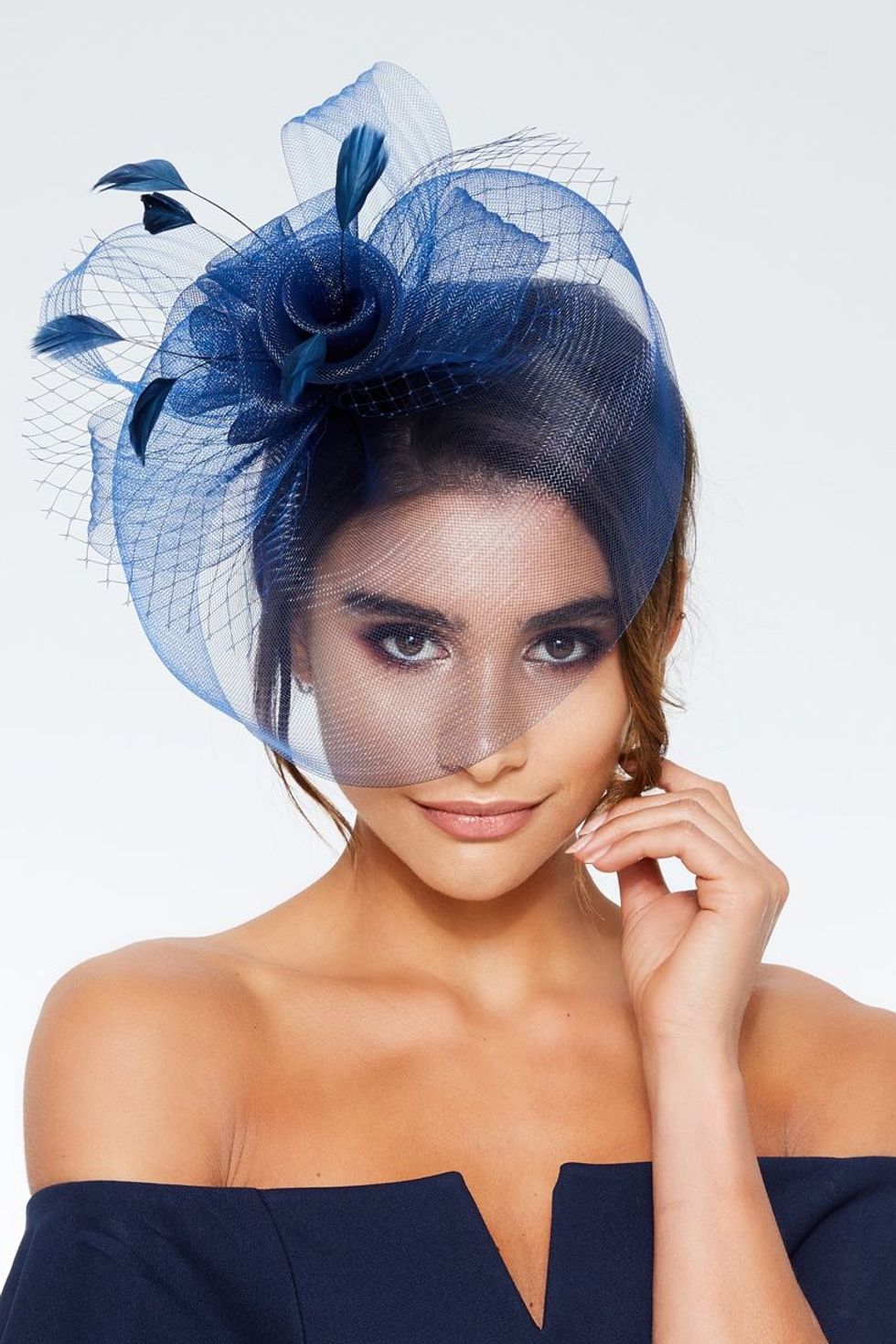 Navy Rose Via quizclothing.co.uk
Navy is nice when it's made of netting and a dash of your sugar and spice. When you want to show off your sense of sophistication and style, choose the Navy Rose Large Net Fascinator from Quiz. The rose and feather details are tasteful and tender while the large netting which partially covers the face adds a hint of mystique. Navy is classic color, so you can't go wrong when you top off your look with the finesse of a fascinator.
Cost: $29.00
Whittall & Shon Fascinator Derby Hat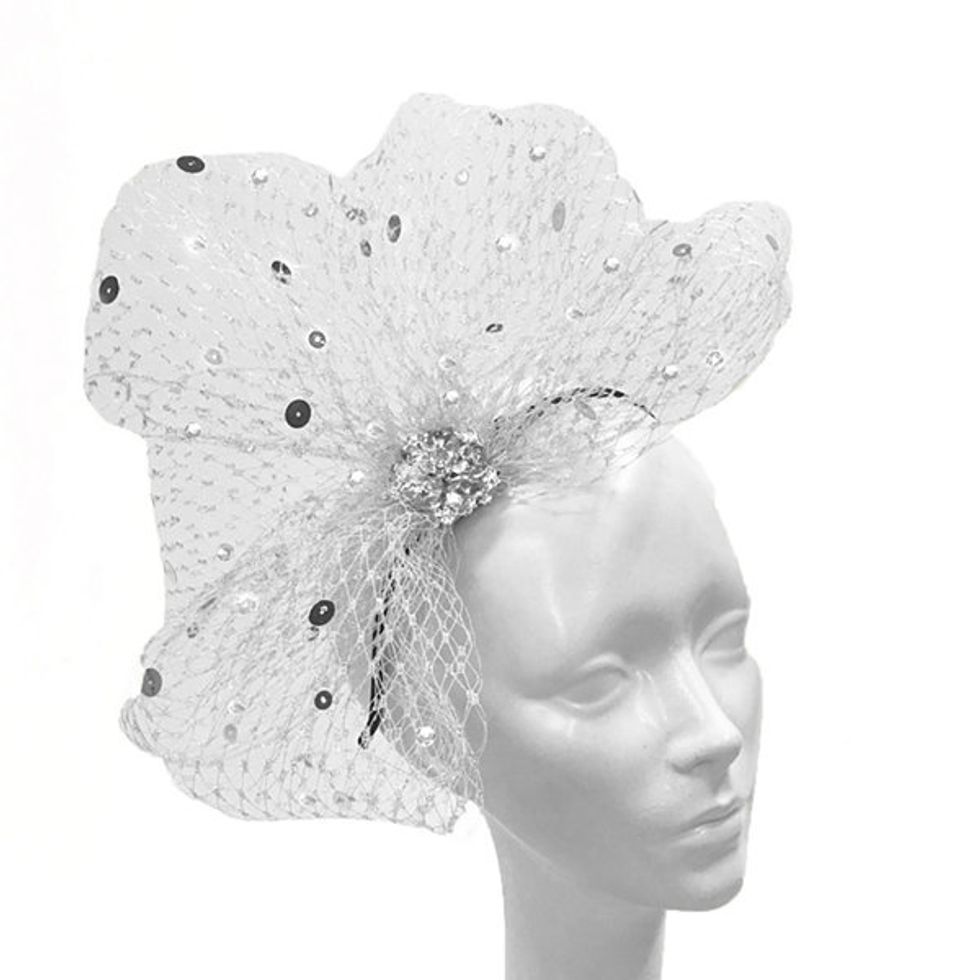 Whittall & ShonVia jcpenney.com
Sequins, sparkle, and style make theWhittall & Shon Fascinator Derby Hat super-chic and star-worthy. Even Harry's new bride would blush at the sight of it. The lovely handiwork, glittery stones, and voluminous shape make this fashionable fascinator fit for a princess. Imagine walking into the room with a piece of artwork atop your head. Even a bride would hand over her veil for a chance to shine in this precious piece.
Cost: $54.90
Giovannio Laei Feather Fascinator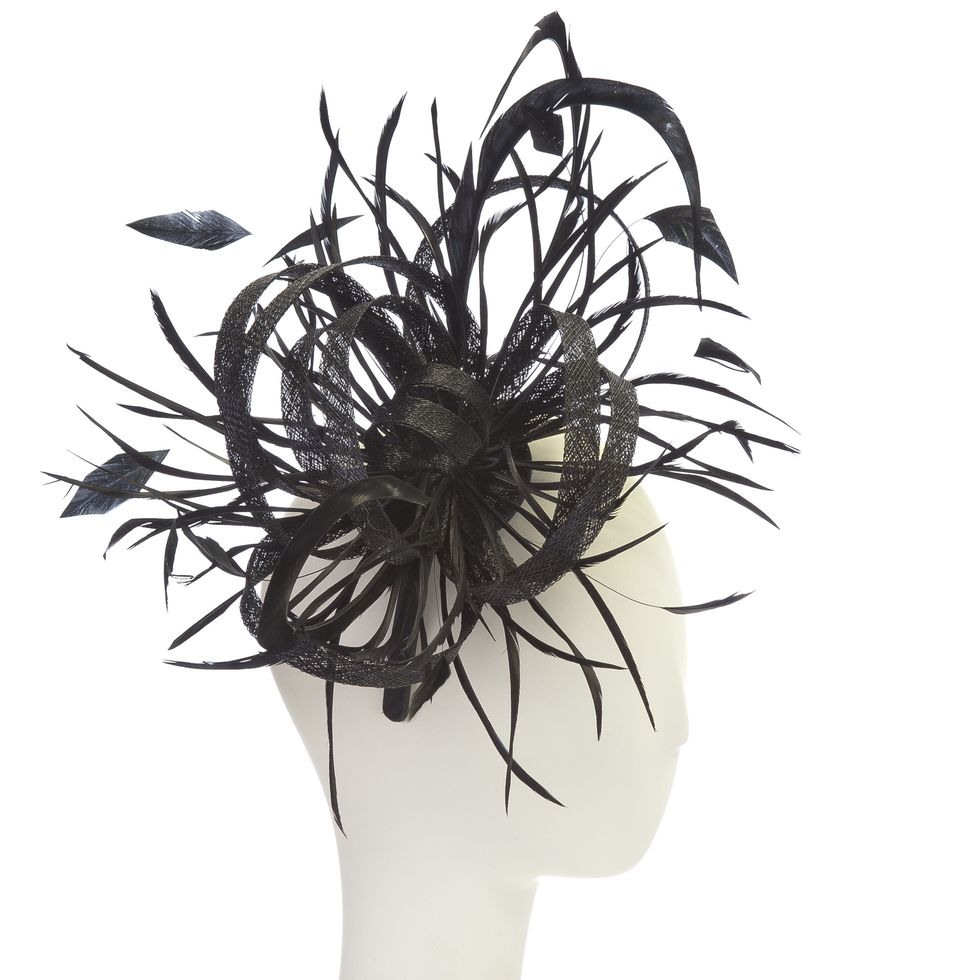 Giovannio LaeiVia hatsinthebelfry.com
High-end and hand-dyed, theGiovannio Laei Feather Fascinator is modern and made for the fashionista who loves to step up her style with dedication to detail. Black is always chic and classy, so why not start at the top? Pair this phenomenal fascinator with a sexy cocktail dress and admirers will be toasting your flair for fine fashion.

Cost: $188.00
Find the fascinator that makes you feel like royalty. Head-to-toe style is what makes you fascinating.