I was super disappointed this year when my buddies found out that we wouldn't be able to go on our annual casino trip. I look forward to it every year as a fun getaway, and last year I even brought home a couple hundred bucks!
When my friend, Tom, suggested Fanduel Casino to make up for the loss of our trip, I wasn't too excited about it. I tried out a casino site online a couple of years ago and all I can remember is a lot of obnoxious flashing graphics while being bombarded with pop-ups and potential viruses.
But Tom ensured that Fanduel Casino isn't anything like those casino sites - it's a much safer and seamless user experience.
Turns out, you can access Fanduel Casino with the Fanduel Sportsbook app. I had used Fanduel Sportsbook for betting and got obsessed with it. I still had the app on my phone so I agreed to try Fanduel Casino, but I doubted it would be anything like the real thing.
When I checked out Fanduel Casino, I was surprised to see the variety of games the app offered. They had Blackjack, American Roulette, Divine Fortune, you name it. Also, the graphics were much smoother and more user-friendly than I thought they would be. I was expecting something more along the lines of an early 2000s flash game.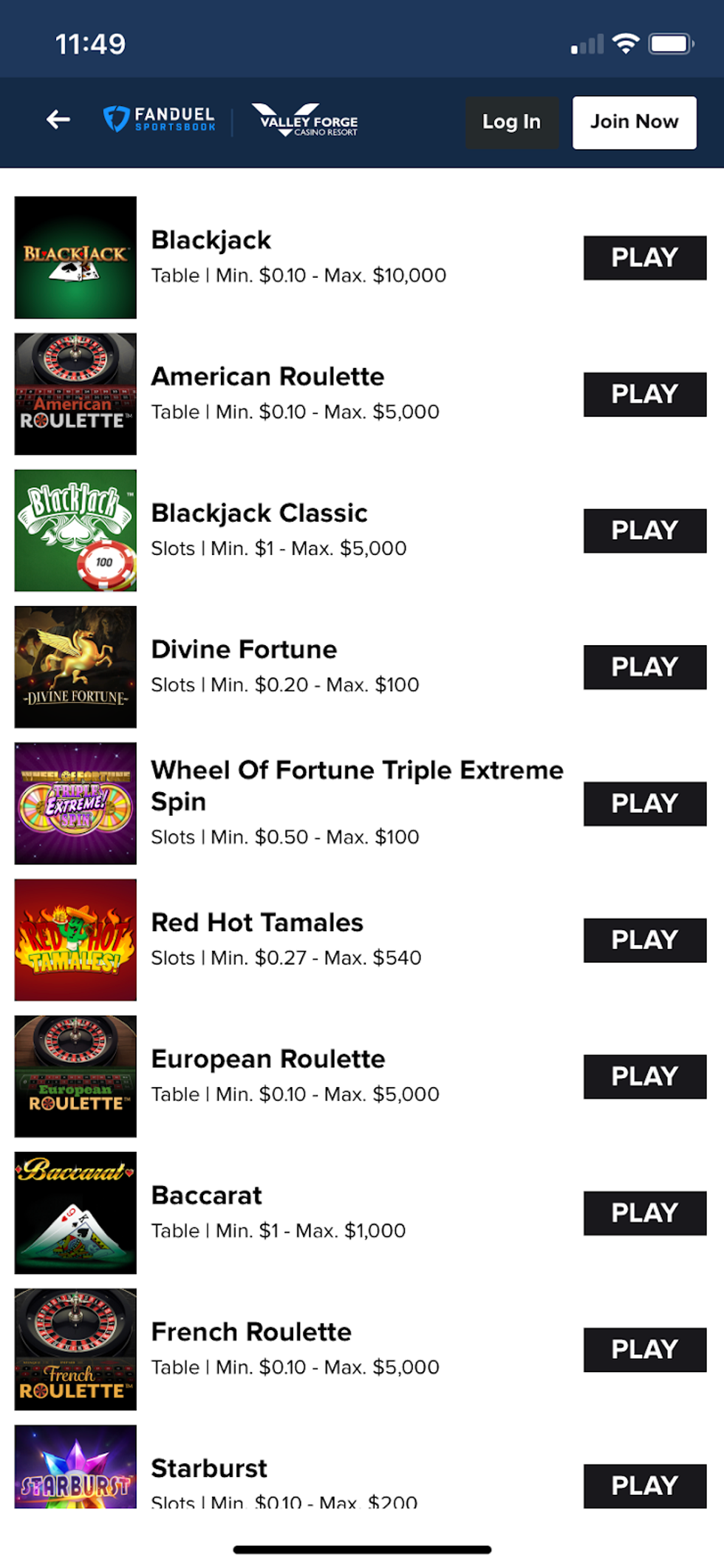 I decided to try my hand at some Blackjack first. I expected to just be playing bots, but it turns out you're playing against real users of the app. Plus, when playing live Roulette, there's a real person spinning the virtual table. Things just got interesting!

Even though I've had FanDuel Sportsbook for years, I was still able to take advantage of FanDuel Casino's 24 hour risk-free bet. Basically, I could play any of the casino games I wanted, and FanDuel would refund up to $1000 in site credit for anything I lost. All I had to do was make my first real-money deposit, and on my first day of using the app, I ended up winning $20!
I've been playing Fanduel Casino for a while now and it's an awesome way to pass the time at home. I didn't expect Fanduel Casino to be as advanced or as fun as it is. It's not quite the real deal, but I still appreciate how authentic the experience is. The next time we go to a real-life casino, I'm confident that I'm going to win.
If you live in Pennsylvania, FanDuel Casino is available through the FanDuel app, which you can download from the Apple and Google Play app store.
21+ and present in PA, NJ, MI, or WV. Must not have previously placed any wager on FanDuel Casino, Stardust Casino, or Betfair Casino. Refund issued as non-withdrawable site credit that expires in 7 days. Terms apply. Gambling problems? Call 1-800-GAMBLER (PA, NJ), 1-800-210-7117 for confidential help (MI) or visit www.1800gambler.net (WV).