Fabletics offers affordable, comfortable, high-quality, high-tech athletic wear in tons of colors and styles
I tried out a range of their essentials and most popular items to see if the membership's worth the price
Without membership discounts, this haul would've cost $344.95
Read below to see what I ordered and what I'm keeping
I'd heard of Fabletics before, but wrote them off. The membership model seemed confusing and I couldn't understand how they're different from other athletic apparel brands.
Then, my old stuff kept falling apart. I was sick of paying high prices for luxury brands with mediocre gear and my friend was bragging about how Fabletics is super comfy.
I decided to try the brand for myself, so I tested the quality of a range of items to determine what lives up to the hype and what's skippable. Here's what I thought:
First, I tried on The Training Day Tee.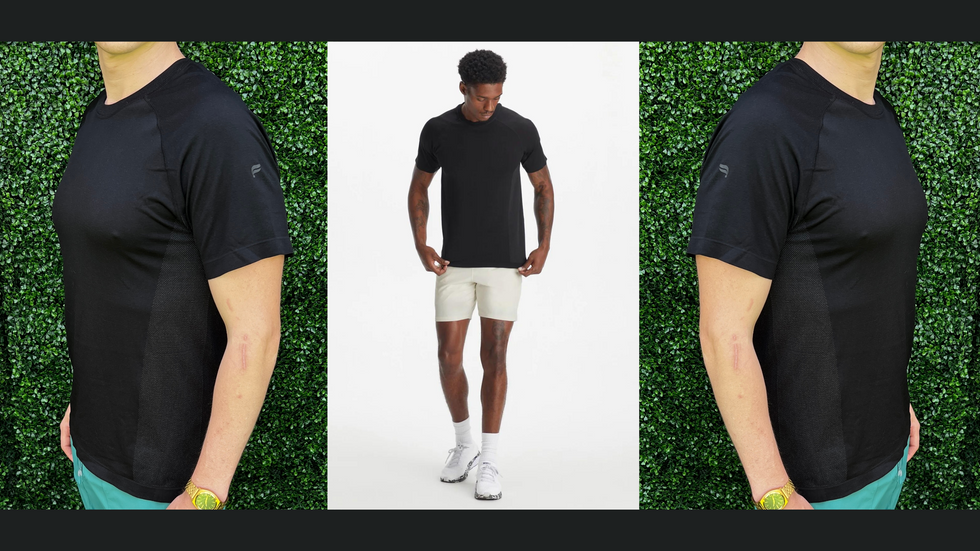 Although it comes in 27 colors, I went with classic black in a size large. Fabletics boasts anti-stink technology and after a whole day in the sun, I can say that it absolutely lives up to its name.
This tee comes in sizes XS-XXL, and the Member Fit Survey (from user reviews) indicated that it's "true to size" so I was confident about what I ordered. And once I slipped it on, I wasn't just comfortable - I was impressed.
It's a great blend between structure and movement. Fitted, but breathes easy thanks to the lightweight, 4-way stretch.
I paired it with The One Jogger.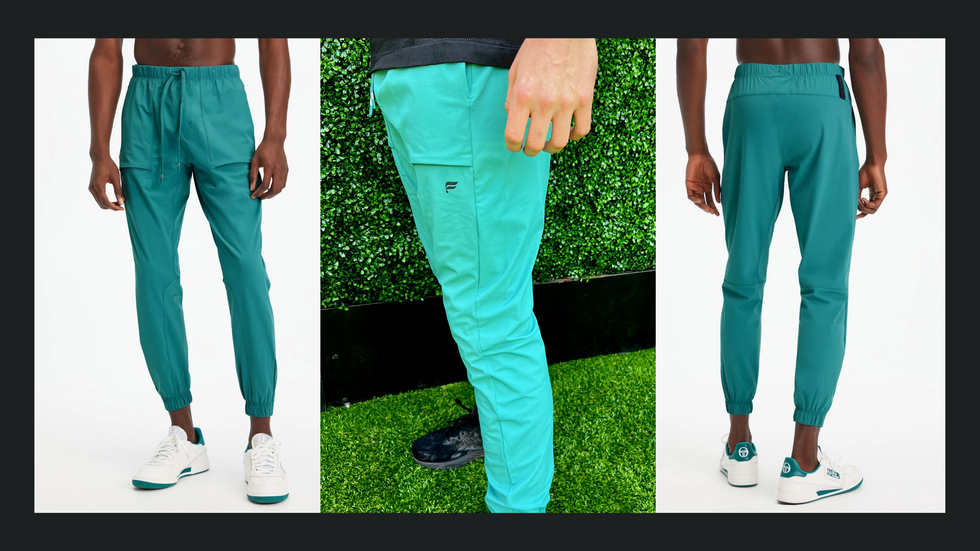 Sure, it's good to have neutrals, but there's nothing like a bright pair of pants to boost your mood. These come in 3 different inseam options, so they're great for any height.
I've never quite found the right fit in athleisure pants until my Fabletics. They're so great I've worn them to a light workout, coffee with friends, and just chilling on the couch.
Plus, the zip pockets are a super functional feature that I can't imagine leaving the house without now.
I went bold with The One Short in Orange Nectar.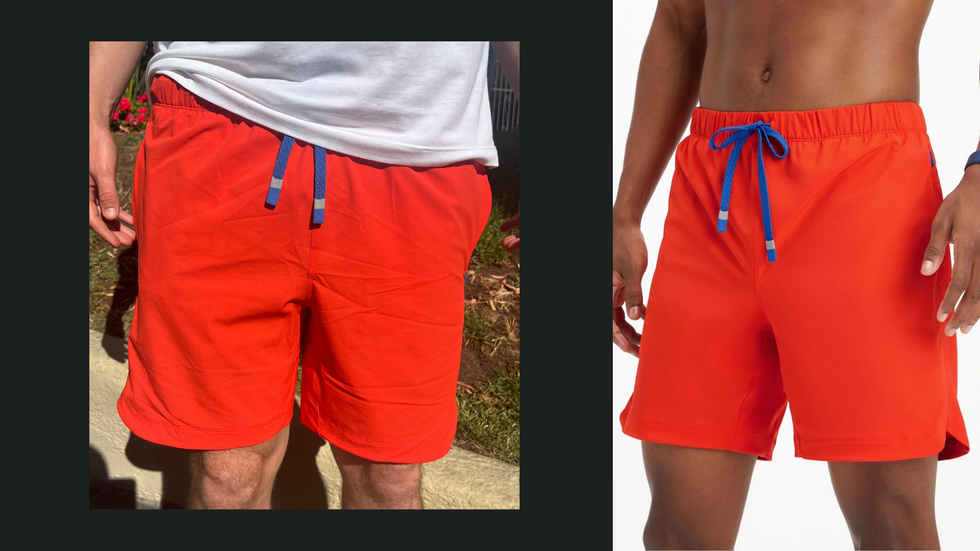 The contrast of the bright orange with the blue strings make these stand out without being too loud. The length hits right about the knee, a perfect casual, but stylish fit.
However, it's the details that really sold me. They offer quick-dry tech, built-in liner, high-stretch fabric, secure zip pockets, and a strap for your towel.
You can even swim in them, making these super versatile and great for the beach or a day where anything can happen.
The Takeover Pant in Navy is a wardrobe staple.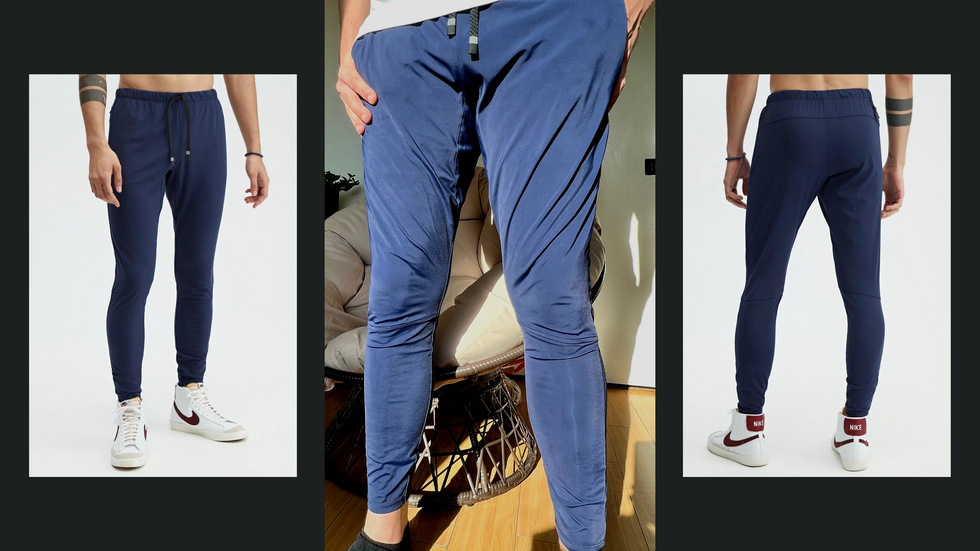 In Classic Navy, these feel like pants the boys in Succession would wear to the gym. This high-performance fabric is anti-chafe, anti-static, anti-stink, and sweat-wicking.
Since getting them, I've worn them during some pretty hard-hitting workouts and they seriously pass the test. Somehow Fabletics made stylish pants that support me through a tough, sweaty workout and keep me cool and compressed - it's a must-buy!
I thought I wasn't a polo guy until I tried the 24-7 Polo.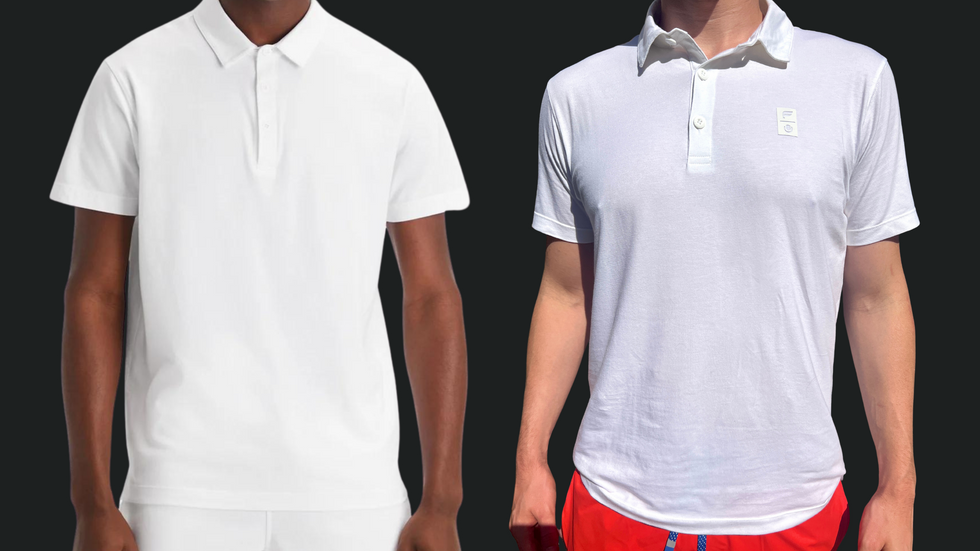 I don't play golf or tennis, but I just might have to take them up. This shirt's anti-stick, sweat-wicking cotton blend keeps me fresh all day. I've even worn them with the Takeover Pants or slacks to the office. It comes in four classic colors and the collar makes any look professional.
Browsing their site I discovered that Fableticsoffers amazing discounts to VIP members.
Here's how it works: for $59.95 every month, you get access to new arrivals every week at 20-50% off, free shipping and returns, and access to the Fabletics Fit App with trainer-led, on-demand workouts.
New members get up to 70% off sitewide, so when I signed up, I got all these products at a huge discount delivered to my door.
I can 'Skip the Month' by the 5th of each month and I won't be charged. When I don't click 'Skip the Month' my VIP Member Credit goes into my account to spend or save. It can be used on purchases up to $80 and I have an entire year before the credit expires!
The Verdict? I'm keeping everything I bought from Fabletics.
It all fits great, feels great, and looks great — no complaints here. Fabletics has high-quality athletic wear at amazing prices. So this is my one-stop-shop for everything I need, year-round. Try it, you will not be disappointed!