Meal kits are everywhere, and it's no secret why. Pre-portioned ingredients delivered right to your door with recipe cards that walk you through every step of the process make dinner time a breeze.
They can also seem like a luxury not all of us can afford. That was until we discovered the meal kits with a more budget-friendly price tag of $5 per serving, EveryPlate and Dinnerly. Like all meal kits, they appear to offer the same service from the outside, so we decided to test them out and get the inside scoop on two of the most popular affordable meal kits.
Here's what we thought of EveryPlate and Dinnerly;
Key Similarities;
Both offer meal plans for $5 per serving
Both are subscription-based
Both deliver fresh ingredients to your door weekly
Both offer a variety of plans and meals
Both plans are flexible with easy skipping, pausing, and cancelation
Key Differences;
EveryPlate is available in 48 states, Dinnerly only available in 29 states
EveryPlate's menu has 25 new recipes every week, Dinnerly offers 16 meals on their weekly rotating menu
Every Plate offers customizable features to their recipes, Dinnerly does not
Dinnerly has no more than 6 ingredients per recipe, EveryPlate recipes contain many ingredients but very few steps
EveryPlate has more discounts and regular special offers compared to Dinnerly
EveryPlate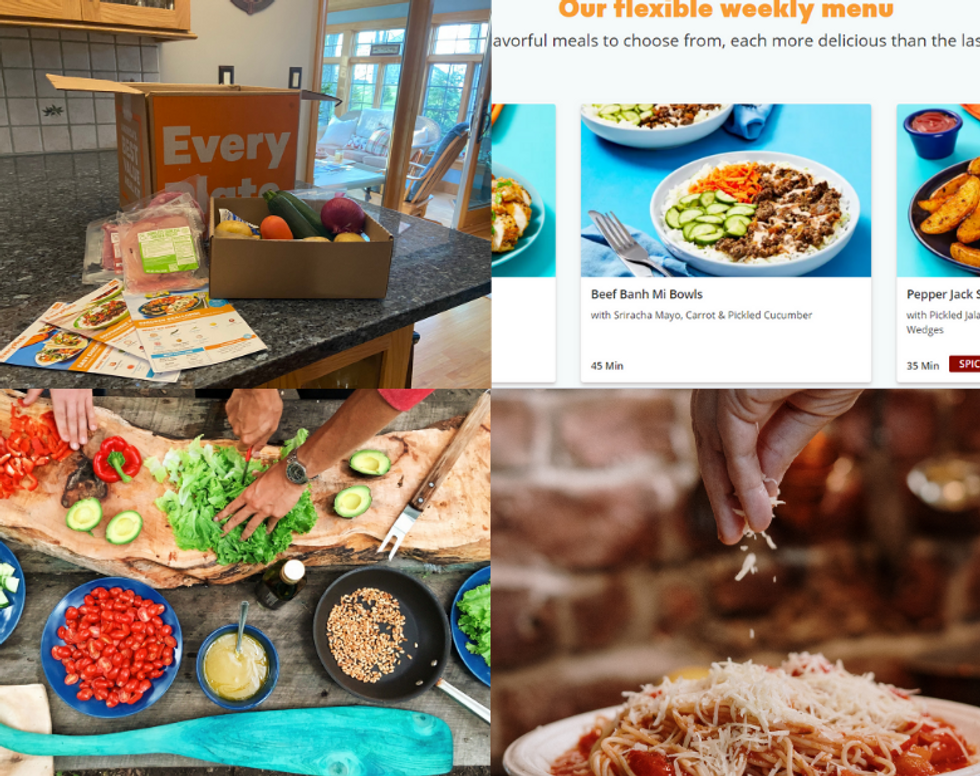 EveryPlate beats every meal kit we have ever tried when it comes to price-- dinner for $4.99 per serving is a very good deal. Their weekly rotating menu is packed full of international cuisines, as well as some classics. With such an amazing price per serving on offer, it did make us wonder how fresh and high quality the ingredients would be and how good would the recipes taste?
After a very quick and easy sign-up, our EveryPlate box was at our door in no time. All the ingredients for all the meals were perfectly pre-portioned and individually packed ready to put in the refrigerator. And the quality? Really impressive. We love the increased amount of veggies EveryPlate delivers, their dishes are full of seasonal produce which helps keep down the price but also ensures fresh and delicious ingredients.
We also appreciate the use of less packaging that was all recyclable, and only receiving the ingredients we actually needed nothing else. They even send you digital recipes, saving paper, and this way we always have them. The recipes are all no more than 6 steps, so our Sticky-Sweet Chili Chicken with Scallion Rice & Zesty Carrots was ready to eat in 30 minutes.
And we love the extra customizable features, like "Double-up" that allows you to double the size of your meals, and the "Modularity" feature allowing you to replace proteins in some of your weekly meals. This personalization of your meals and flexibility is not something we expected for such a low price.
Their premium meal offering is a great additional feature too. Treat yourself once a week if you feel like it, with a per-serving price point that's a couple of dollars higher than their regular meals. This week it was Spiced Barramundi with chimichurri, served crispy potatoes & lemon green beans, and it was the flakiest, butteriest fish we ever tasted. Overall, the price to taste ratio simply cannot be beaten.
Dinnerly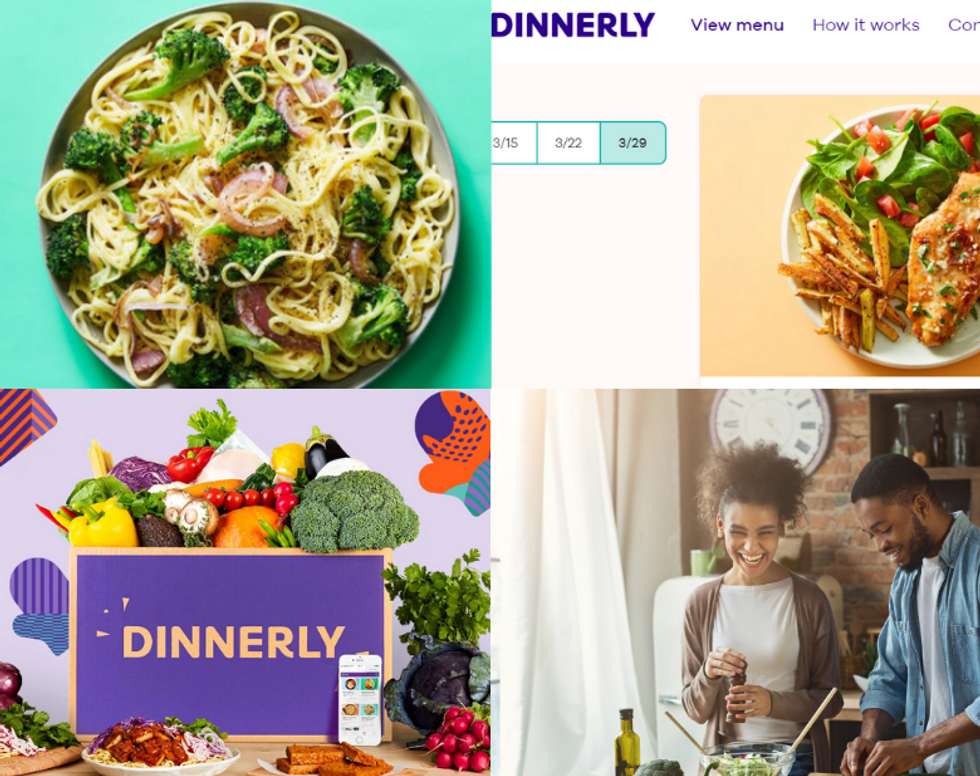 Dinnerly aims to take all the fuss out of dinner time, quick comfort meals on the table in 30-60 minutes. Their super easy recipes make home cooking approachable for young adults and families with many of their meals kid-friendly with vegetarian options.
We couldn't wait to try our first recipe, Fried Chicken with Mashed Potatoes. The six ingredients were a lot less than what we are used to for dinner, but 40 mins later dinner was served and it tasted really good.
And after a week of Dinnerly, we felt our meals were lacking something, some extra vegetables or more adventurous options. All their recipes come with at the most 6 ingredients, which is great for a super quick on-the-go meal but not a home-cooked dinner from a meal kit. Even though the meals were tasty we were left feeling a little less satisfied with our dinner (which resulted in a lot of late-night snacking).
Overall Verdict
There's no denying that both EveryPlate and Dinnerly are convenient ways to avoid meal planning, prepping, and even the trip to the grocery store while also saving some money.
Our initial thought would be that the two $5 meal kits offerings would be identical, but to our surprise, they are just as fresh and high quality as the higher priced meal kits company. However, they did provide a different experience. And after trying both we all agreed we would be sticking with EveryPlate. Their recipes are quick and easy yet delicious and satisfying. The whole process from beginning to end was seamless with EveryPlate.
Dinnerly may appear to offer a few more meal options on their menu, but EveryPlatetrump's Dinnerly in variety and their recipes are just a lot more satisfying to eat. EveryPlate adds new recipes every week, so we're never going to be bored with what they have to offer and their extra customizable features mean you get exactly what you want.
Who knew dinner could taste so good for such an affordable price? Save money, while enjoying quick and tasty home-cooked meals with EveryPlate.
Ready to give EveryPlate a try? Follow This Link For An Exclusive Offer.